International Inspiration: The Sixth and Final day of Jakarta Fashion Week
Designers Auguste Soesastro, Ali Charisma, Priyo Oktaviano and   Tex Saverio shined during the Dewi Fashion Knights 2010 show at Pacific Place. The sixth and final day of Jakarta Fashion Week was a huge success. Jakarta Fashion Week designs showcase the creativity and talent of Indonesian designers.
Many of the conservative designs succeeded in creating distinctive silhouttes capable of transcending regional fashion.  Indonesian textiles are beautiful and feminine. Also peep the metallic mauve frames! Are you taking notes?!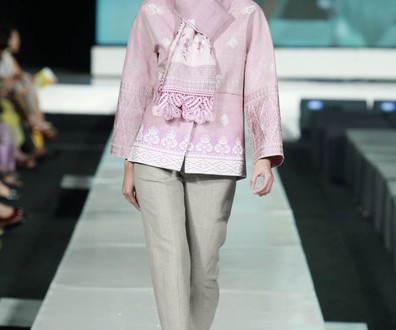 This grey shimmery mermaid dress is ephemeral and lights up the stage. Ladies, you may need to make a trip to Indonesia to cop a wedding dress!!!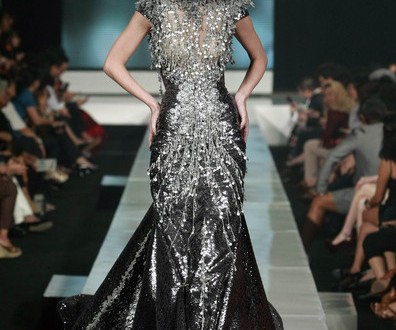 These high waist tuxedo pants rendered me speechless…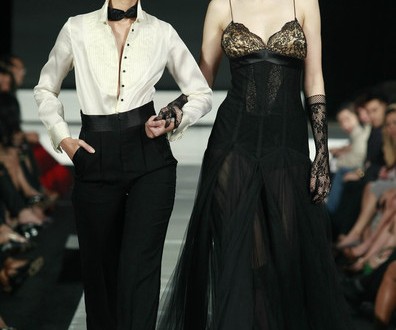 Click the following thumbnails to take a closer look at some of the other designs featured at the final day of Jakarta Fashion Week:
ALSO: I would like to shout out to my Indonesian readers. About 5 percent of our readers hails from Indonesia. Urban culture transcends color lines and geography!!! Thanks for all of your support! Indonesia has a thriving fashion industry and I hope the world discovers more about this wonderful country!   : )
Photo Credit:  Ulet Ifansasti/Getty Images AsiaPac