Nell Interviews: Chris Stamp, Founder of Stampd LA Footwear
ARE YOU A SHOE FANATIC OR ASPIRING DESIGNER?!
"Meet Chris Stamp, founder of Stampd LA, a footwear (and much more!) company based in, you guessed it, Los Angeles. Twenty-six-year-old Stamp, Aspen-born and San Diego-bred, first conceptualized the brand while pulling together his senior project at Cal Poly. Says Stamp, "I was going to school for design and business and wrote the business plan for Stampd LA." Stamp tells me he "…got a great response from everyone," so he relocated to Los Angeles shortly after graduating and, he says, "…hit the ground running." You should see him now…
Read on to hear from the extraordinary talent himself,a visionary of the very coolest kind.
So, what happened once you got to LA?
After about a year-and-a-half of me [running Stampd LA] out of my apartment, I met my [current] investor and we spearheaded the project together. We made it a footwear company. Now, it's taking an additional direction; it's kind of an art, design, production house."
Think Chris is interesting?!  Read more of Nell's Full Time Fabulous Q & A with Chris: Right HERE!!!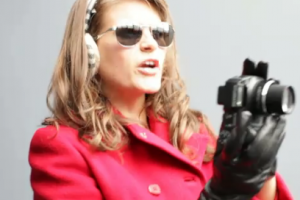 Courtesy of  http://nell.fulltimefabulous.com