Anthropologie at The Grove (Hollywood, CA): Get Belted + 6 Reasons…
During my Winter Break from Law School I hit up The Grove in Hollywood, CA. The Grove is a celebrity favorite and you can always spot stars shopping or grabbing a meal at one of the many restaurants. I stopped by The Grove quickly for a few days during my break to peep what was hot. The displays in Anthropologie were awesome and they have several leather belts that are to die for! The sales assistant was super adorable and she sported an awesome nautical sweater dress. LOVE her. Every week events are held at The Grove, including the LIVE shooting of Extra with Mario Lopez. A moment of conceit: See the picture above?! I snapped it! It looks like it should be an advertisement for their store display.
Check out another of their  belted looks below + a close up shot of the first look: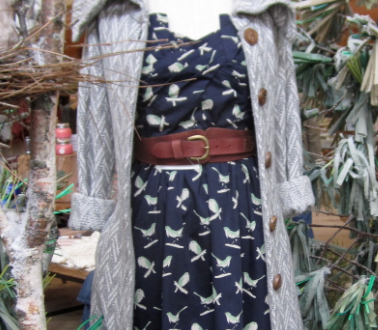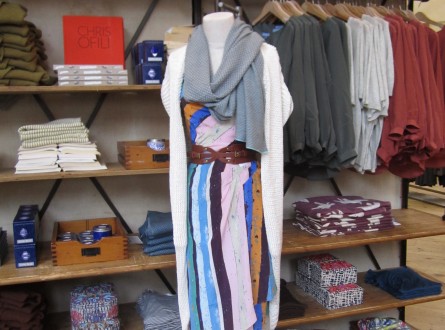 For the feminine and flirty girls there was some nice floral shift dresses as well. See floral dress with belted grey jacket.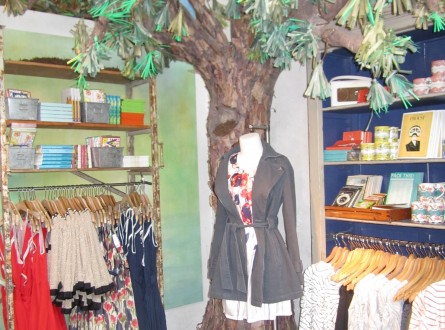 6 Reasons Why I HEART Anthropologie:
1) They carry more than just clothes
2) There items have so much flavor and are high quality
3) It is one big store full of plenty of boutique finds
4) They know there textiles!!!
5) There clothes no matter how simple…manages to never fall into that bland or generic category.
6) Its hippie couture! It makes you feel good : )
Also for those of you who have never visited The Grove, part of its charm is the architecture and the appealing open air avenues between shops. And yes those are train tracks running through the main street. A double decker street car makes regular trips from one end to the other end of The Grove. Photographer Ed McGowan captures Anthropologie through the lens of his camera:
About Ed:
"I am Director of design @ PlainJoe Studios in Southern California. Back in March '08 I decided to pick up the studios DSLR and I've been hooked ever since!"
Follow him on Twitter @isayx3
Visiting So Cal…visit The Grove and learn more on their website: HERE!!!!
Learn More about Anthropologie  on their website:HERE!!!!