AROUND THE WORLD with Julia from Spain
Hi TBF readers! My name is Julia, but everybody call me Juls. I am a spanish blogger and I am so lucky to have this great oportunity to be here posting in this amazing place. I have my own fashion blog, University Lifestyle, where  I love to post about myself, what I love, my wish list  or  places I like to visit.
For my  first post, I am going to introduce you to my country. I have visited many different places, however, in this post I am going to focus on my country because I want you to learn more about Spain.
As you can see the architecture and landscape is beautiful… Take a quick journey with me to Spain.
I love to go to Asturias, this is in the North of the country. I have a house there so I usually go to spend the summer or in winter because there we have the beach and the mountains.
Oviedo is the big city there. It's a lovely place. Woody Allen is an Oviedo lover.
I also like to visit El Escorial. That's a village near my city, Madrid. This is a place with lots of history and the most important thing is the monastery.

Bilbao is another big city that I really love. I have friends there so everytime I go I have an amazing time.

The Guggenheim is the famous museum by Frank Gehry. It's so interesting not only the exposed stuff but also the building.


Salamanca is the city with the oldest University. It always has a amazing atmosphere because of the young people. This city has lots of pubs near the downtown, where the colleges are.

The cathedral is a really important building you should visit when you go there.

Cuenca is a peculiar city because houses are literally hanged from the mountain. The suspension bridge scares me but It's worthy to cross it because the view on the other side is unforgetable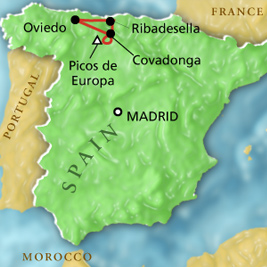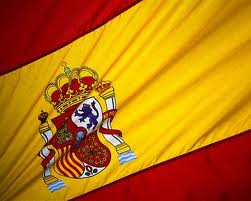 I hope you like the pictures! If you ever visit, I also hope that you have a great time visiting  some of the same places.
Kisses, Juls