Fashion Blogger Files: Meet Lena (Quality Rivets) from Canada!
Sooo tell u a little about yourself:
Who influences your personal style and how would you describe your style:
My style is influenced by my surroundings. The bloggers I follow, the magazines I read, the movies I watch, the places I visit, etc. Then I just interpret the styling I see to make it my own.
Why did you start fashion blogging:
I had stumbled across the website Chictopia, which is a site where people post their outfits. After a few months of just being a follower, I decided to post a picture of mine for the hell of it. I got good feedback which was very motivating. Thy great comments I kept receiving made me keep posting. I then decided to give blogging a try and that was successful. It's a great way to vent, give people ideas, and meet some interesting individuals. I'm addicted! lol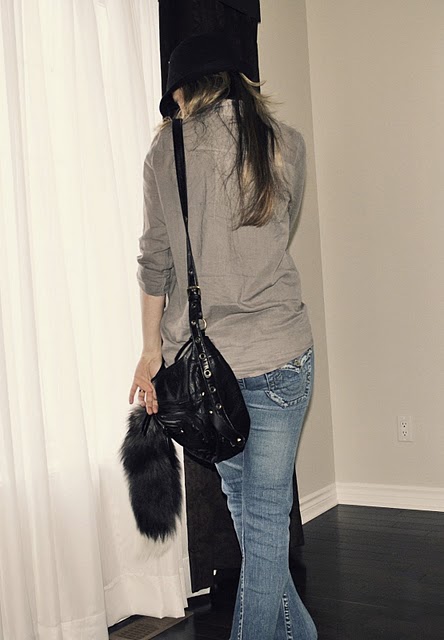 Tell us a bit about your modeling career and your ultimate aspirations:
Modelling career?? No modelling for me. This is just something I do for fun

Who is your favorite fashion blogger and why?
I actually have a few bloggers that I read, not one in particular that I favour. Fashion Toast, Fashion Squad, Where Did U Get That, The Haute Pursuit, and many more. I love their style, the way they put pieces together to create a masterpiece outfit, some great DIY ideas, etc.
What are your plans for 2011?
I actually just gave birth to a beautiful baby boy on Dec. 30th, so my plans at the moment are to be the best mommy I can be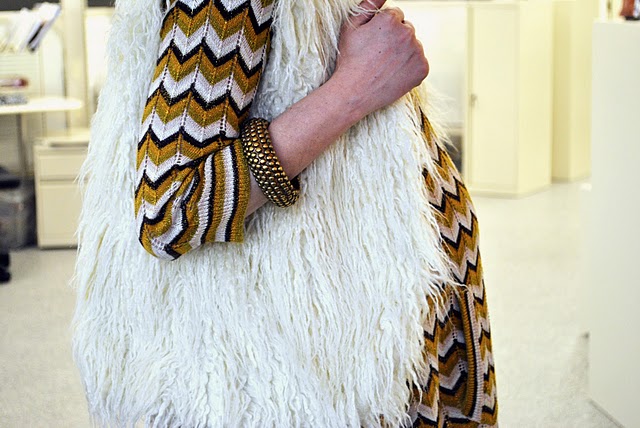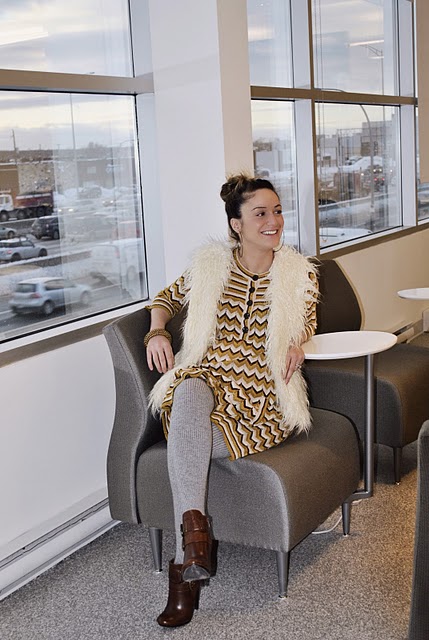 Who is the designer to watch in 2011? I saw a few pieces from designer Jonathan Simkhai's and I find them very versatile with a great mix of masculinity/femininity. I think we might hear his name mentioned quite a bit in 2011.
What are your favorite brands? Alexander Wang, Phillip Lim, Isabel Marant, and too many others to name.
Do you have a favorite runway or fashion model? I love Kate Moss. Her
look, her style, it's just perfection.
Get to know Lena by stopping by her fashion blog: http://qualityrivets.blogspot.com/
Check out her video makeup tutorial: Here!!!
5 Reasons why we HEART Lena:
1) She is authentic: She has this sweet smile that makes you feel like you know her!
2)Her skin glows: While it is probably from the effects of the "mommy glow" we are still quite jealous!
3)She kept it fabulous throughout her whole pregnancy. Lena's blog gives pregnant women plenty of inspiration on how to feel fashionable despite the challenges of lugging a baby around in heels!
4)Her writing is interesting. Some bloggers only include pictures and some include only words. With Lena you get the best of both worlds!
5)We love her blog header. T-shirts anyone?!