Leanne (Dublin): How To Get A Rockabilly/Rosie the Riveter Hair Style!
P: Geraldine Doyle, who served as the inspiration for J. Howard Miller's iconic WW2-era poster "We Can Do It!" (more commonly known as "Rosie the Riveter"), passed away less than a month ago in her hometown of Lansing, Michigan. She was 86."
Here's my video tutorial on how to get a Rockability or Rosie the Riveter hair style: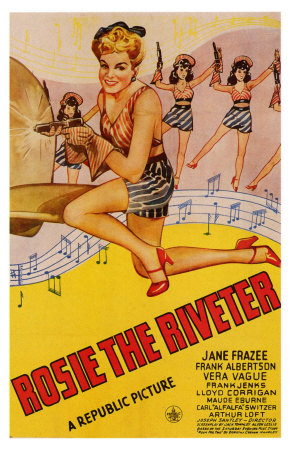 Check out my blog Thunder + Threads for more, have a great New Year everybody! Love, Leanne xo.
About Me:
'Joe Strummer and Coco Chanel's love child' – a future fashion journalist! It is my ultimate goal to get into the London College of Fashion next year, I have had my heart set on it for years. I love glamour but with an edge. I cherish Dublin, but London's Calling!