Press Conference// Roberto Cavalli and Renzo Rosso of Diesel Announce Collaboration (Pics)
Designers Roberto Cavalli and Renzo Rosso of Diesel held the press conference to announce a new partnership between Staff International and Just Cavalli. For diesel fans in the US this is a big deal as diesel has more readily infiltrated the American clothing market. I can't wait to see some of their designs! More and more designers are collaborating to reach a wider consumer base. Cheers to Just Cavalli and Staff International!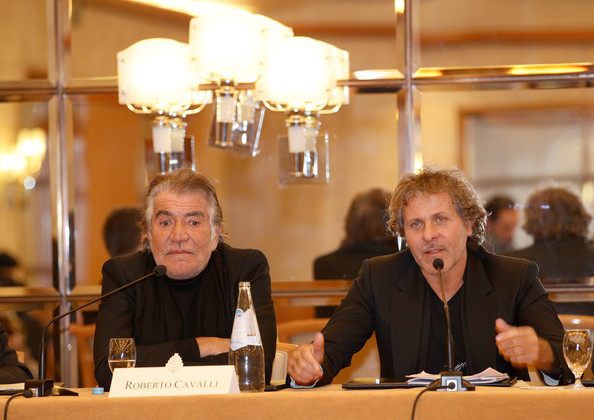 (L-R) Gianluca Brozzetti, Roberto Cavalli, Renzo Rosso, Marina Tosin, Ubaldo Minelli answered questions at the Roberto Cavalli – Staff International press conference. Thee event took place  at Four Seasons Hotel in Milan, Italy.