Beauty Queen Spotlight: Catherine Untalan talks Miss Earth, Beauty Tips and More!
Meet Catherine Untalan: A  Beauty Queen Who Is Bent on Helping to Save Our World As We Know It… Going Green Can Be Very Glamourous Indeed!
She is an author, columnist for a green lifestyle magazine,  and spokesperson for several environmental campaigns… She has also been the face of numerous ad campaigns in the Philippines…
Who influences your personal style and how would you describe your style: I wear what I feel like wearing for the day. If I feel adventurous, I would wear something crazy. But most of the time, my dressing is toned down. I learned that you can never fail with the basics. I will live with a black tube dress, white polo and jeans that fit me perfectly.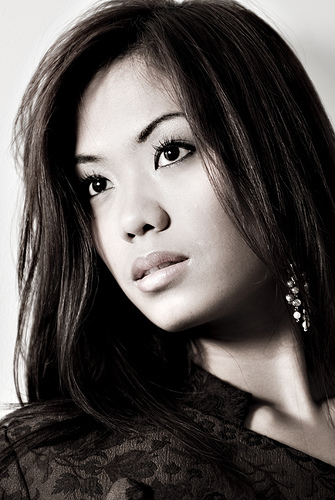 When did you start doing pageants?
Miss Philippines Earth (the local pageant to select the candidate to Miss Earth) was my first pageant. Miss Earth 2006 was my 2nd and last pageant.
Describe how you felt when you won the Miss Earth Philippines title?
I wanted the Miss Philippines Earth title so badly. I prayed so hard. I believe it was God's will to make it happen.
How did you feel when you won the Miss Earth Water title? I was so proud to win Miss Earth Water. It was not only a personal achievement but for my country, family and friends as well.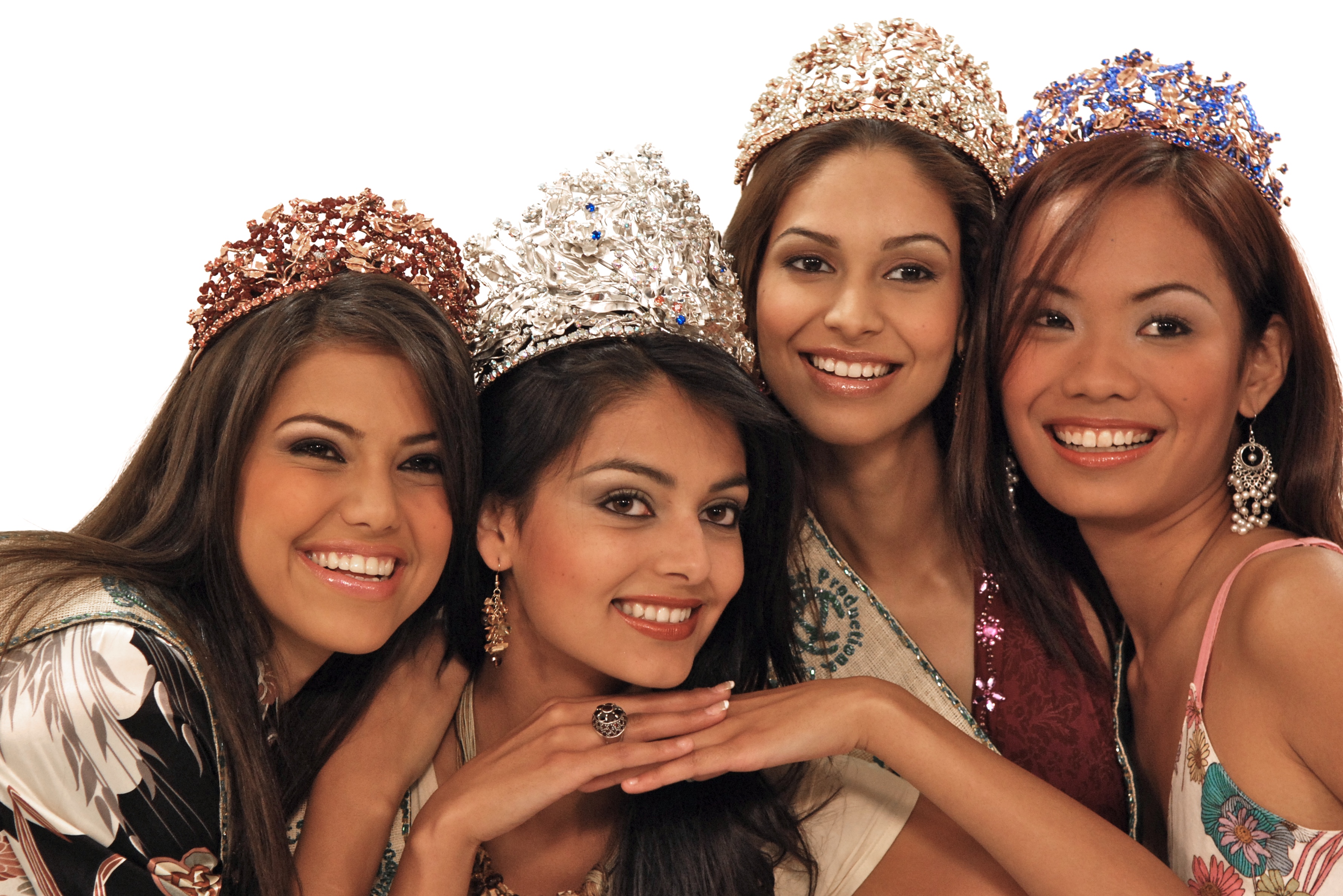 Miss Earth (White Crown) and her court- Cathy is to the far right (Blue Crown)
How did you prepare to compete in Miss Earth?
A lot of people helped me out from make-up to wardrobe (Frederick Alba) to question and answer. I reviewed my environmental issues. I go by the definition that smart is beautiful.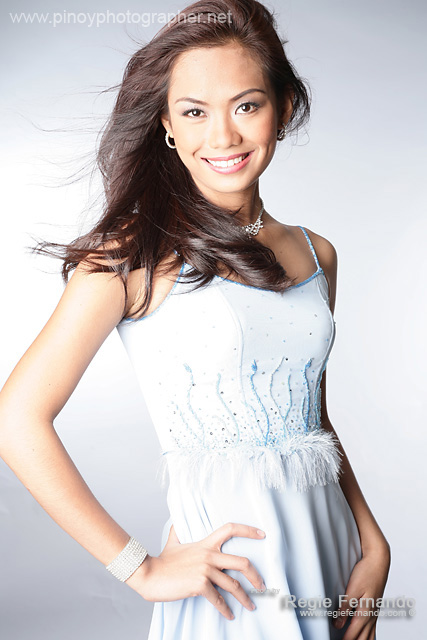 Do you follow any fashion bloggers?
I love The Sartorialist. He always has interesting reads.
What are your plans for 2011?
2011 is going to be a very big year for me. I want to finish my MA this year, start my social enterprise and get married.
What are your favorite brands?
I am a patron of Filipino works. Whenever I go to other countries, I make sure I am wearing or bringing something Filipino.  I am proud of the Filipino  designers.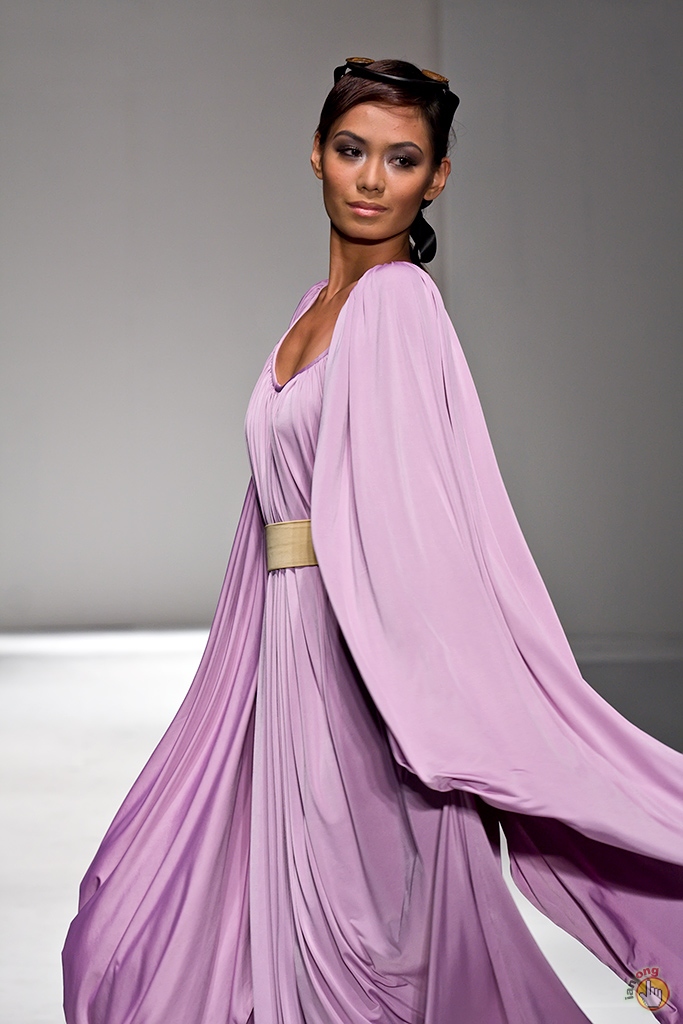 We know you have been working with the Miss Earth Foundation as an executive director and have had the opportunity to work with all of the previous Miss Earth winners. Do you have a favorite pageant winner if so who?
Each Miss Earth (2005-present) I have worked with has their own personality. I don't have any favorites. They're all exceptionally beautiful inside and out.
What is the relation between pageantry and the fashion industry?
Models and beauty queens are different and similar in several ways. I remember doing Philippine Fashion Week and being told that I should be modelling the dress and not showing of my face. Beauty queens can be models but not all models can be beauty queens.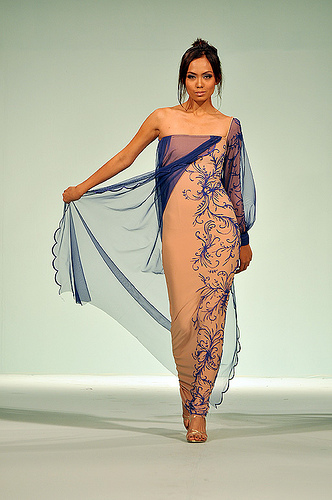 Who is your favorite evening gown designer?
Michael Cinco has been making a name in the international scene (http://www.michaelcinco.com/). His designs are so amazing.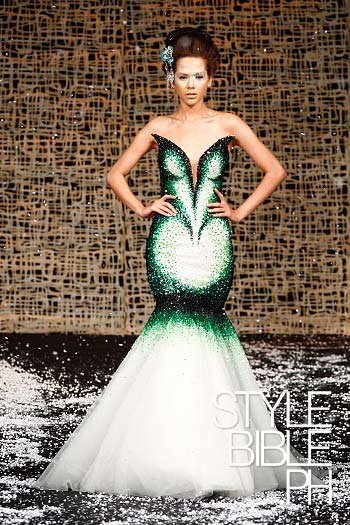 I also like Rene Salud, Dita-Sandico Ong, Lulu Tan-Gan, Frederick Alba, Roel Rosal and the young designers of the Philippines: Veejay Floresca, Pia Gladys Perey, Marc Rancy.
How has being in Miss Earth affected your life?
It directed my life to where it is now. I joined the pageant after college and suddenly didn't know what to do after changing my mind about law school. I am very happy to be advocating for the environment now.
What would you like to tell your fans?
Use your skills and talents for a cause. Stand up for what you believe in. Faith. God makes miracles happen when you believe.
Tell us more about your efforts to promote conservation and what you do to promote saving the Earth:
Currently, we are doing school and community tours to teach environmental education. This year is the International year of the Forests so we are aligning all our efforts with that.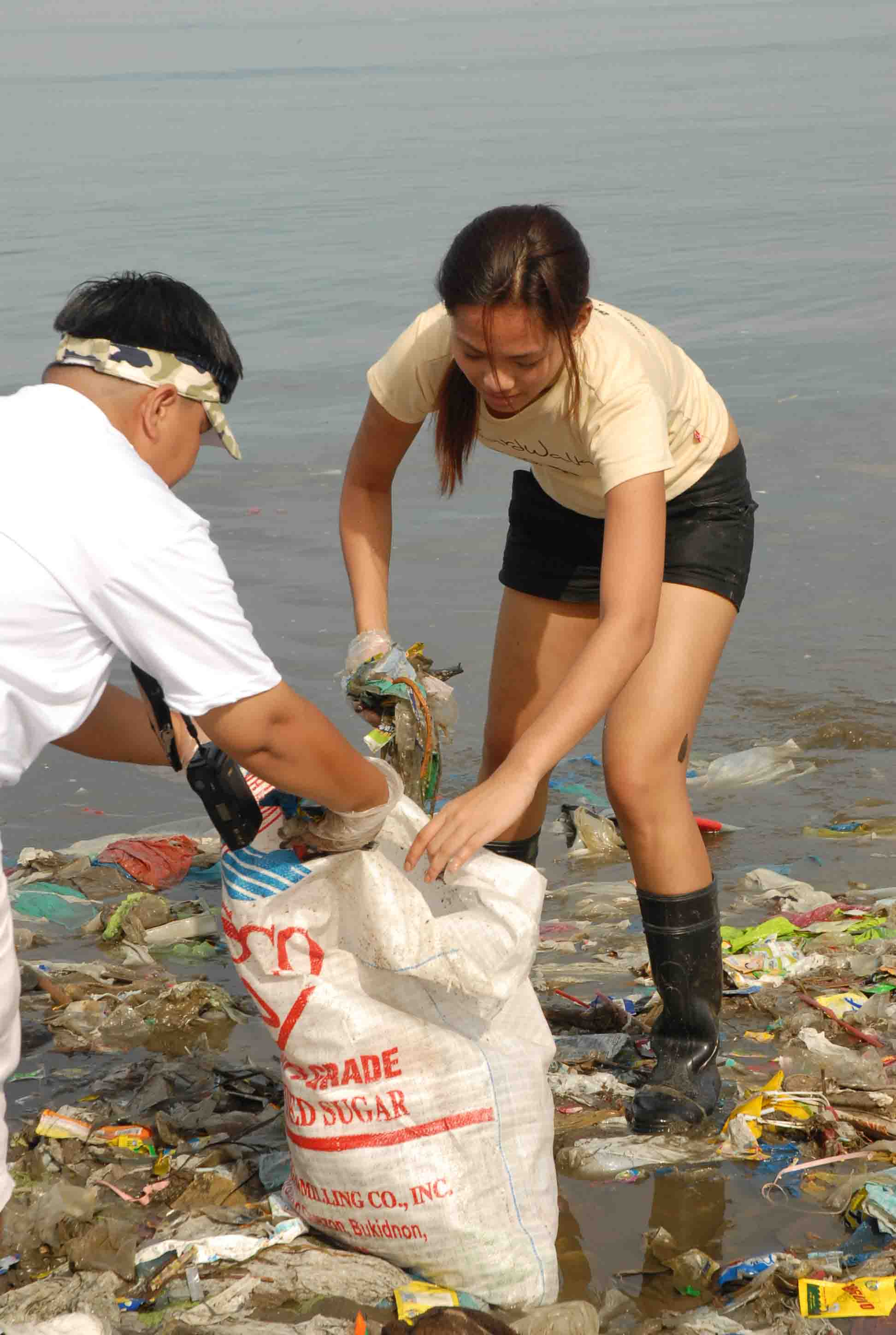 Do you have any beauty tips for our readers ie how to look camera ready at events or how to look glamourous when you don't have much time to get ready?
Mom's tip: Load up on water to keep your skin hydrated. Sleep as much as you can and eat healthily.
Visit : http://www.missearthfoundation.org/
Join her Campaign: Here…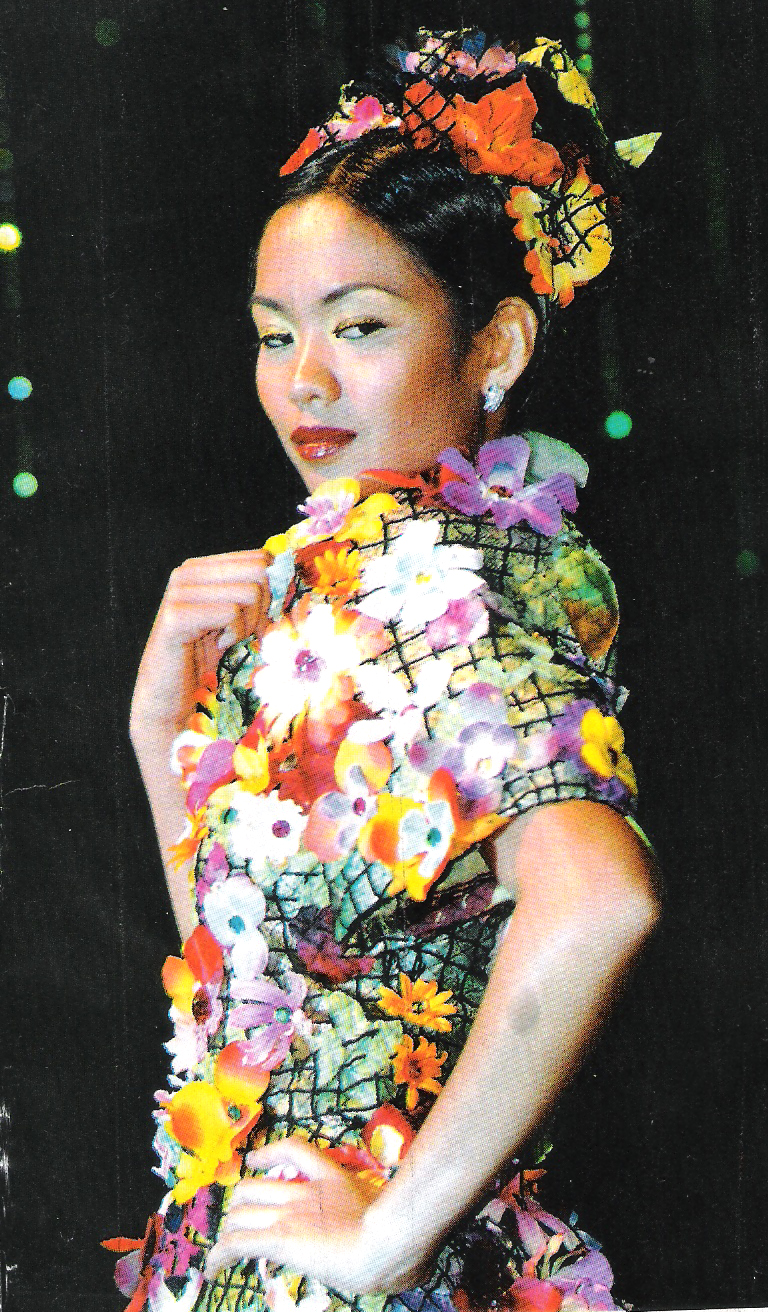 Why I HEART Cathy Untalan: Cathy is not only gorgeous but she is a six foot hard core advocate for saving the Earth. She has been influential in many public campaigns in her home country that have increased awareness among people of all ages on how they can join her effort to fight pollution. She is also an advocate for animal life and the preservation of fragile eco-sytems. I remember seeing and meeting her when I competed as Miss Liberia Earth in Miss Earth in 2007. She was lovely and every time she smiled she brightened up the room. Seriously.




Miss Earth is a wonderful pageant and it advocates natural beauty as well as the need to safegaurd our planet for future generations. It is a great platform and many of my fellow competitors were like Cathy; articulate, smart, and extremely informed about our environment. Women like Cathy Untalan are important because they prove that beauty is not skin deep and they dispel stereotypes that often typecast pageant girls as shallow and only concerned with winning a title. Most beauty queens are educated and do a tremendous amount of charity work and community events. Thank you for helping to break the stereotypes… It is hard to believe it, but yes many pageant queens are not only glamourous but often equally as intelligent.

Cathy also co-authored "Bakawan," a pro-environemnt book to help educate children on how they can preserve the environment. "Bakawan" highlights the importance of taking care of bakawan or mongroves. Did you know Cathy graduated cum laude from the University of the Philippines in Psychology with a diploma in Environment and Natural Resources Management?! I did not know either. And she did not tell me. Yes, I found her impressive stats by googling her : )

Cathy…thank you for being interviewed! We look forward to interviewing you in the future and following your journey.

You ROCK!
Excerpt from Wiki on Cathy:
Photos Courtesy of : Cathy Untalan, Missosology.org, PinoyPhotographer.net, Reggiefernando.com, Bruce Sasanova for WE
Every week we will feature Beauty Queen Spotlights! Get to know current and past Beauty Queens… Check out their daily fashion and learn about their journey and life experiences…