Davo City, Philippines//Meet Cheys: Fashion Blogger & Entrepreneur
"I really think blogging is the most freeing way to express ideas and get feedback from people all over the world."
Name: Cheyser Mae F. Pedregosa
Location: Davao City, Philippines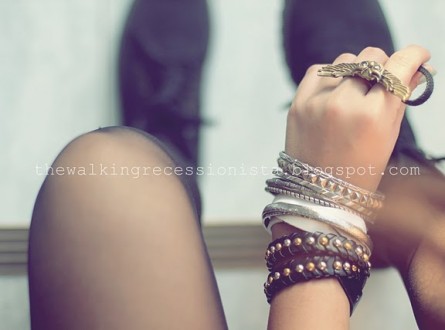 Tell u a little about yourself:
Well. This is probably the hardest question to answer, mainly because I am a thousand personalities shrunk into a little piece of lass.haha but ill try. I hope this works!
Im a 20 year old recessionista from a small city in the Philippines. I am surrounded by vintage stores & thrift shops and not much by branded boutiques. Coming from such city, I have to be resourceful and innovative in order to come up with clothes that would fall in the lines of trend-setting stores like Topshop, Zara, Forever21 (which are my fave)! My creativity was well-utilized because of this. I scout every week for wonderful pieces from thrift shops and vintage stores and do a little alterations to make it look the way i wanted it to. I also like DIYs, its the most genius way of turning a piece of junk into something worth keeping. I love fashion and photography, although I havent really put much attention in enhancing my photography skills. I dont always go with whats in-trend or mainstream in fashion cause it changes quickly like the seasons. But I just wear whatever I think looks great for me, keeping in mind some trend which Icould follow.
Who influences your personal style and how would you describe your style:
I get most of my fashion inspiration from LOOKBOOK and some bloggers like stylescrapbook, theblondesalad, fashiontoast and oraclefox. My style is pretty much a mixture of vintage, boho (homeless look) and a little bit of glam-rock. I dont just stick to 1 style, I try to be flexible as much as possible. adopting to changes and new ideas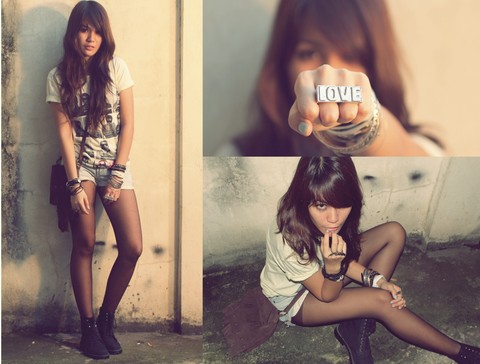 Why did you start fashion blogging:
I always have this dream of having fans and people looking up to me. I have so much energy and idea in my head that I dint know where to channel such energy. So I started blogging to release and share some of it. I want to inspire people as much as how I get inspired by other fashion bloggers. I really think blogging is the most freeing way to express ideas and get feedback from people all over the world.
Tell us a bit about your modeling career and your ultimate aspirations:
I've always dreamt of becoming a model but in our city, gaining exposure to the modeling world is vague. So i dont really have a modeling career. I mostly prefer to be behind the spotlight than be in the spotlight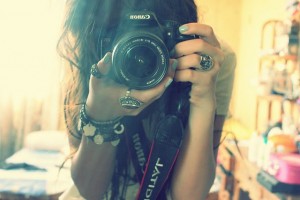 Who is your favorite fashion blogger and why?
As I haveve mentioned earlier i get inspirations from many blogers. I dont have my MOST  favorite for I love all of them but I have to say my top 2 favorite bloggers are mandy shadforth (http://oraclefox.blogspot.com/) and Andy Torres (www.stylescrapbook.com).  Both have different syles but they best represent the styles I love. With the oraclefox, I love the way she exhibits her style with a touch of artistry. It's not just plain fashion blogging but it has essence to it. I admire the way she presents her self. her style is more on the native  side which I really love since I came from a rural province before coming to the city. She likes acessorizing and I am very in love with all of her acessories!
With stylescrapbook, her life is so amazing. Like a full-time blogger. I get inspired whenever I visit her site. and the way she DIY and sews her own clothes got me loving her more! I've fallen inlove with her the very first moment I checked lookbook.nu ( I wasnt a member then)
What are your plans for 2011?
2011 seems a pretty big year for me. after graduation (im currently in my 4th year in college) I plan to move to the metro in Manila where there are more opportunities for me. I am planning on taking interior design. so I am expecting  lot this year. I also plan on taking blogging more serious to earn more followers and gain exposure.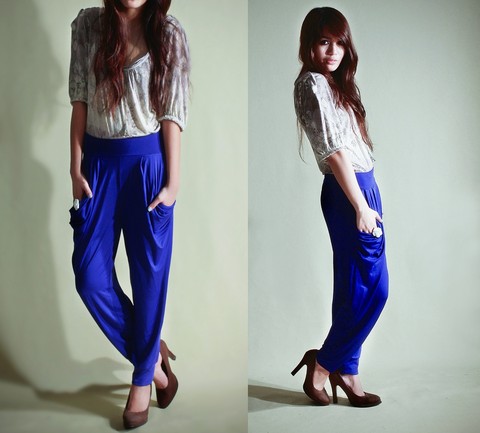 Who is the designer to watch in 2011?
Bright colors always stuck my eyes. So I found that Greek designer Mary Katrantzou is the one to watch: she exhibits architectural dimensional and 70's inspired designs. The bright colors are lovely! she just recently  graduated from london. She has worked with a few freelance designers. I really think this lady has a long way ahead.
For shoes, people should really watch out for Rosy Sukkar. Her shoes are avant garde! Very nice… She just graduated from london. and the shoes she designed was for her final project.. But oh boy it looked like those shoes were designed by Mcqueen or Galliano!
What are your favorite brands?
I love Forever21 and h&m the most but in the philippines we only have F21, Topshop and Zara. F21 is very affordable although the prices are a bit higher than the US pricing. They have nice clothes and accessories. Since I am yet a student I use most of my allowance buying clothes so I try as much as possible to buy reasonably priced pieces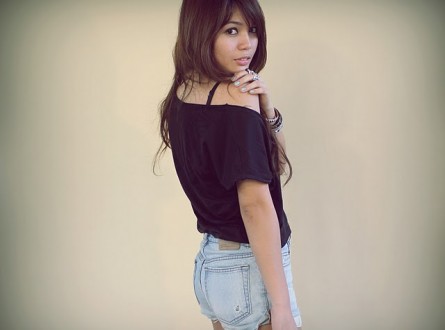 Do you have a favorite runway or fashion model?
Natalia Vodianova. Russian models have the most exquisite features and Natalia posesses this! She had appeared in big-time runway shoes like Cavalli, Givenchy etc. and my favorite campaign she did was YSL 2010.
Where do you see fashion moving to in the future?
Fashion has always been present in the trending world but it is recently that almost all are becoming involved in fashion in one way or another. I wont be surprised if one day fashion will be like the Dalai Lama. Always trending and common to all people.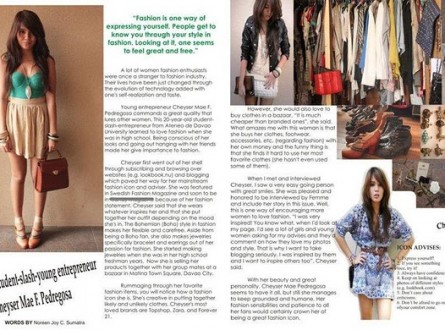 How do you think fashion blogging impacts the industry?
It is through fashion blogging that people get to interact globally. Blogging makes exchanging opinions and ideas possible. With fashion bloggers around the world, the fashion industry grows and grows every minute. It aids fashion awareness and makes people inspired and fueled to be involve in fashion.
Visit Cheys…
MAIN BLOG: http://thewalkingrecessionista.blogspot.com/
SECONDARY BLOG: http://thedreamcheyser.tumblr.com/