My Ema Savahl LookBook// Hand Painted Corset + the Vixen Skirt (Updated)
Ema Savahl is one of my favorite designers. Many of her pieces are very colorful and  intricate hand painted embellishments are her trademark calling card.
When I competed in Miss International, I wore an Ema Savahl hand painted gown for our presentation show in Kyoto, Japan. I also wore several of her pieces for some of our banquets and special appearances. I love people's reaction to her dresses. They are so striking in person! Her hard work and quality workmanship is apparent immediately to any observer.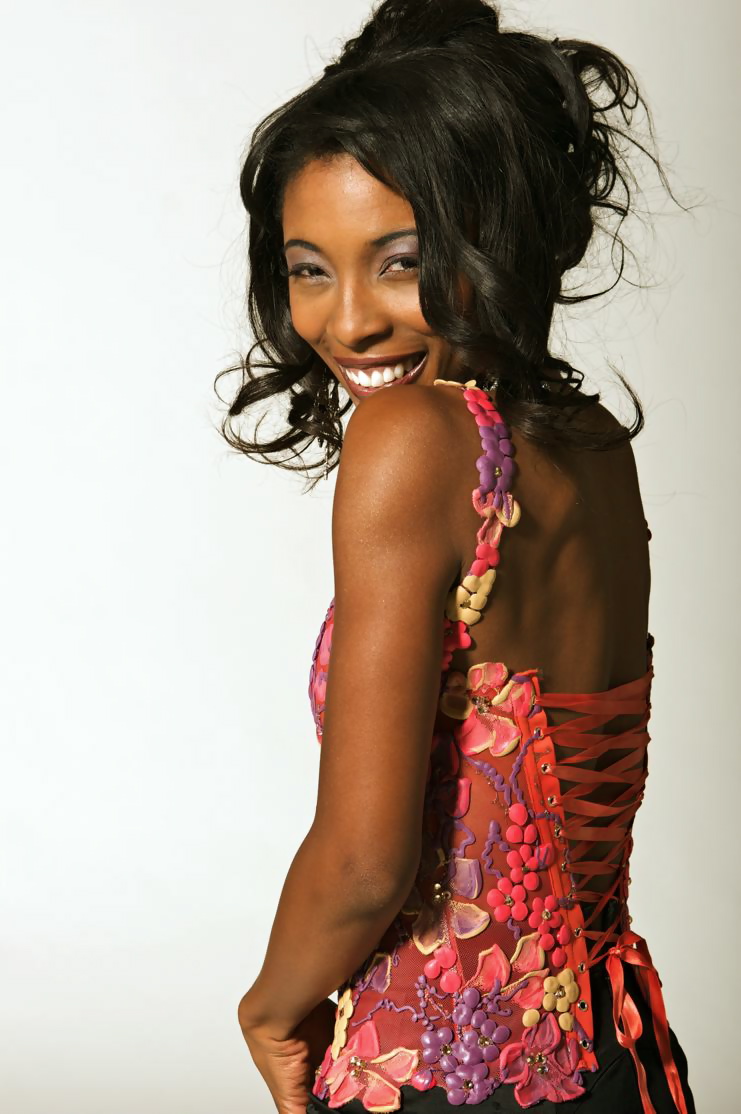 EMA SAVAHL hand painted floral corset with watermelon colored back lacing.
BEBE knee length satin pencil skirt.
I call this skirt the VIXEN skirt. I also have another black satin BEBE pencil skirt with a knit cloth panel in the middle. The VIXEN skirt is great because it is conservative but sexy enough to wear during a night out on the town.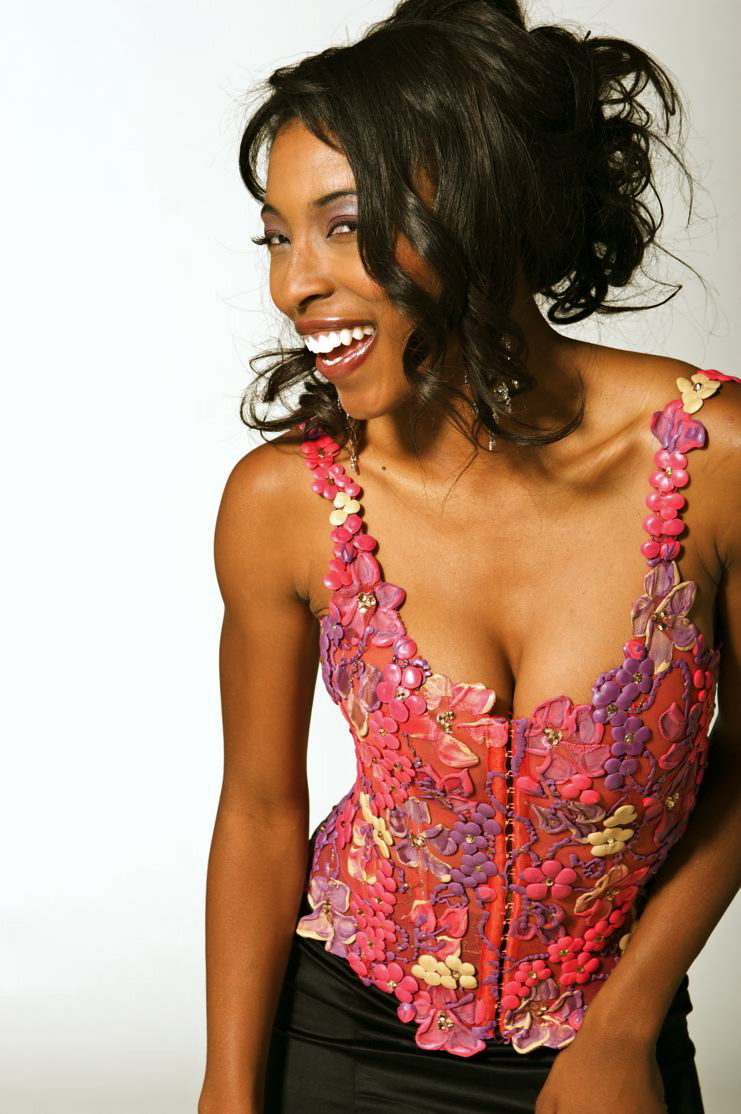 Diamond crystals add a soft bit of shine. The effect is quite charming and manages not to be too overwhelming against the raised floral imprints…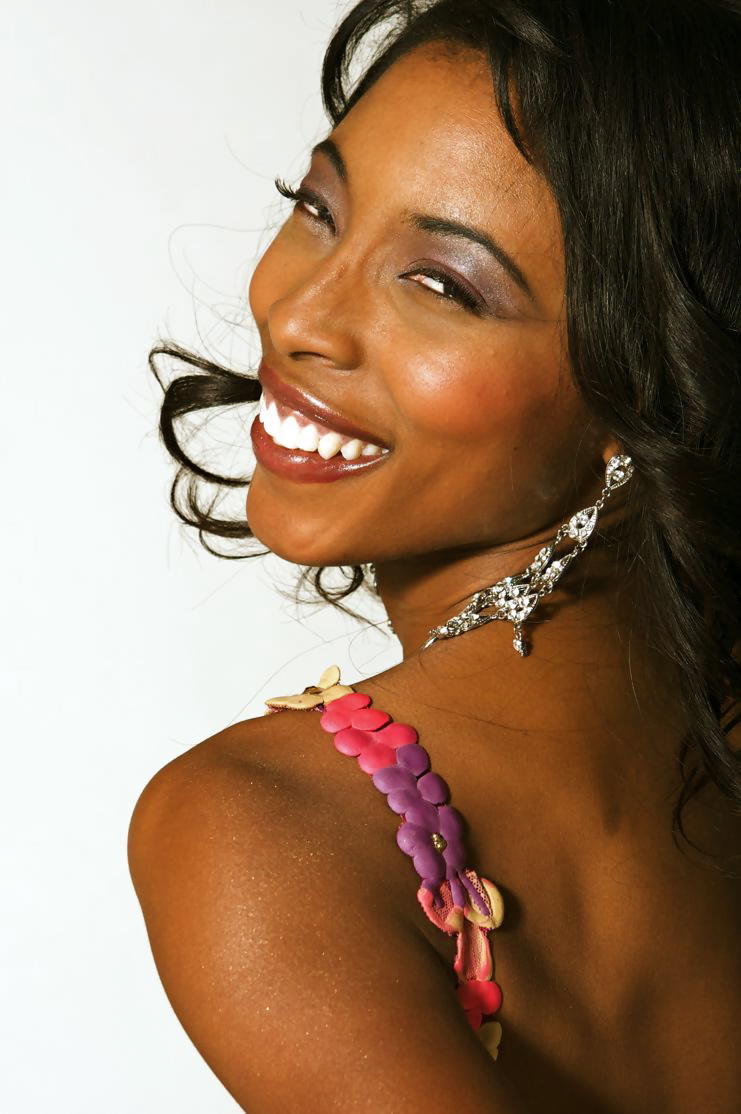 Photographer: Jerome Duchange
I also wore this outfit in Kyoto Japan during Miss International: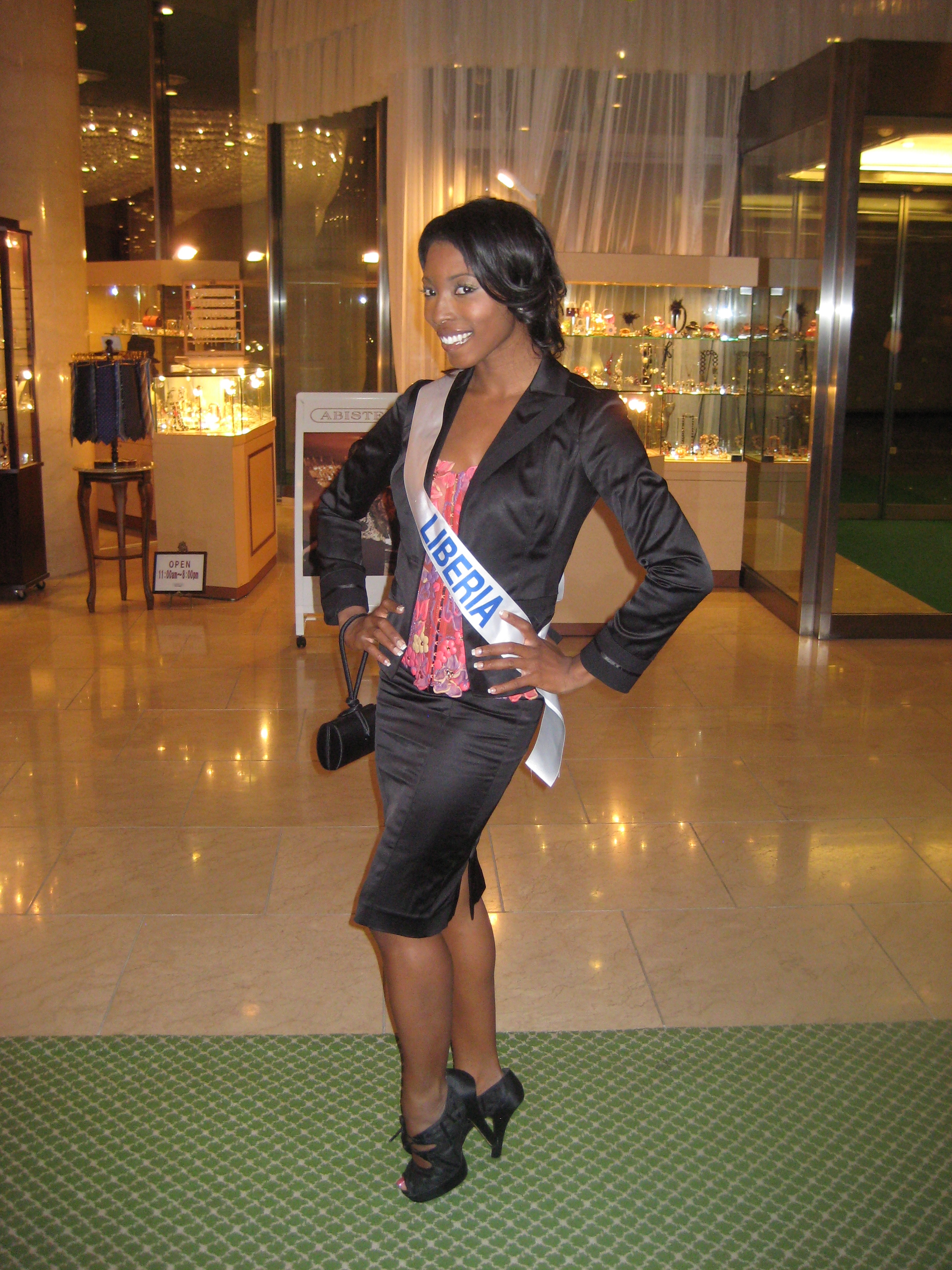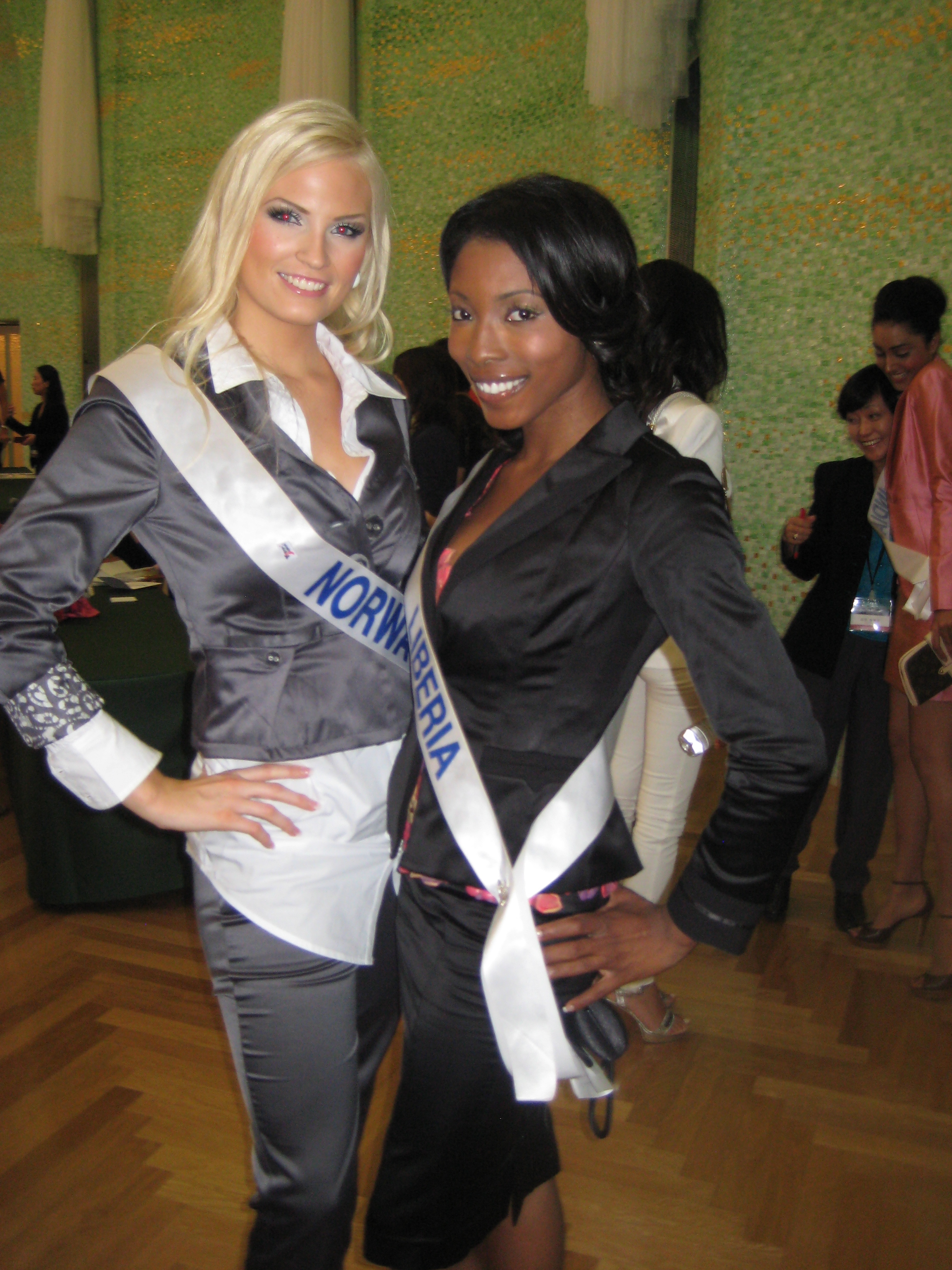 Discover more about designer Ema Savahl: http://www.emasavahl.com
From the Official Ema Savahl Website:
The Ema Savahl Couture was brought to life by owner/designer Ema Koja, who wanted to combine fashion and art without limitations. By utilizing a strong talent in color combination, patterns and fit, Ema has created a look that has been seen on fashionistas from coast to coast. Kelly Clarkson, Tyra Banks, Paris Hilton and Paula Abdul are just a few of the many Ema Savahl fans that have been spotted.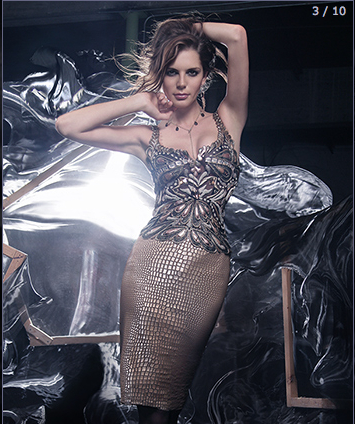 A former European professional volleyball player never could have expected that one day, she would win the break out award for best new fashion designer in Paris, 2000.  Growing up in Albania, Ema was surrounded by her three aunts who worked as designers and tailors, instilling in her a love of fashion, and a keen sense of style.  While living in Italy, Ema began to study pattern making and found that her talent for design could not be overlooked.  After working with Blue Marina and PARAH, her instinctual talent propelled her to move to Miami where the idea to create the Ema Savahl Couture line became a reality.