Willow Smith Rocks Teen Vogue (Pics & Video Footage from Milk Studios in L.A.)
Willow is poised to take over the world…LITERALLY!  High Brow magazines love her funky psychedelic style.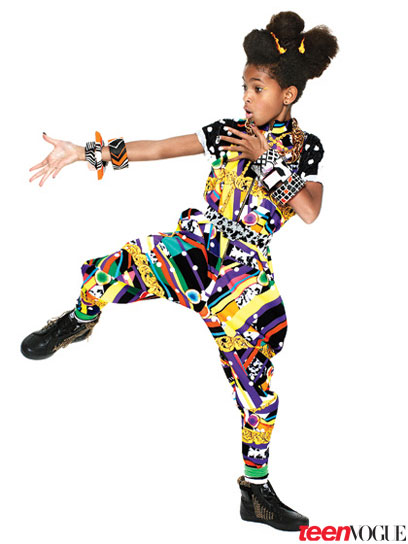 In her latest shoot with Teen Vogue, Willow pairs a newsprint custom made top (with pictures of her self on it) with neon colors and accessories.  Check out some of the images for her spread in Teen Vogue and the behind the scene video footage. The shoot took place @ Milk Studios in Los Angeles.