DCFW: Ukraine's Myroslava and Orysia Zubachyk Collection (Video)
DC Fashion Week featured a number of designers from the US and abroad.
Take a look at the of the beautiful designs of Ukrainian Couture House, the Myroslava and Orysia Zubachyk Collection. The duo founded their company in Lviv, Ukraine in 2007. They tend to focus on knit wear however this season they showcased an entire different look. The model pictured above was my absolute favorite! I wish I had gotten a clearer picture. Her red mane of hair stole the show… My friend whispered to me"Doesn't she remind you of a Lioness?"
I love the sumptuous textures, and rich wool embroidery. The tailoring was very sharp and mandarin collars elongated the shape of the neck. Tassels added a bit of exotic royalty. Can you imagine wearing one of these coats with a brightly colored boots or satin stilettos?! The layers of lace and full skirts reminded me a bit of vintage stills of can-can dancers.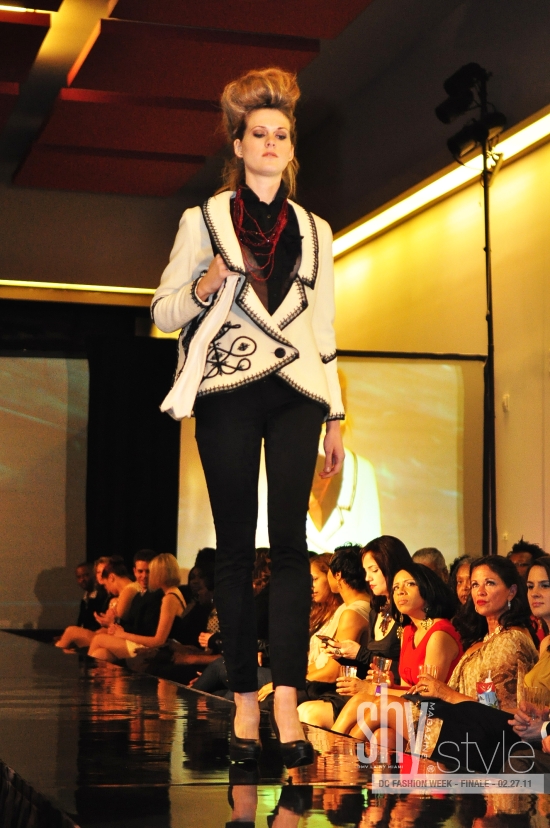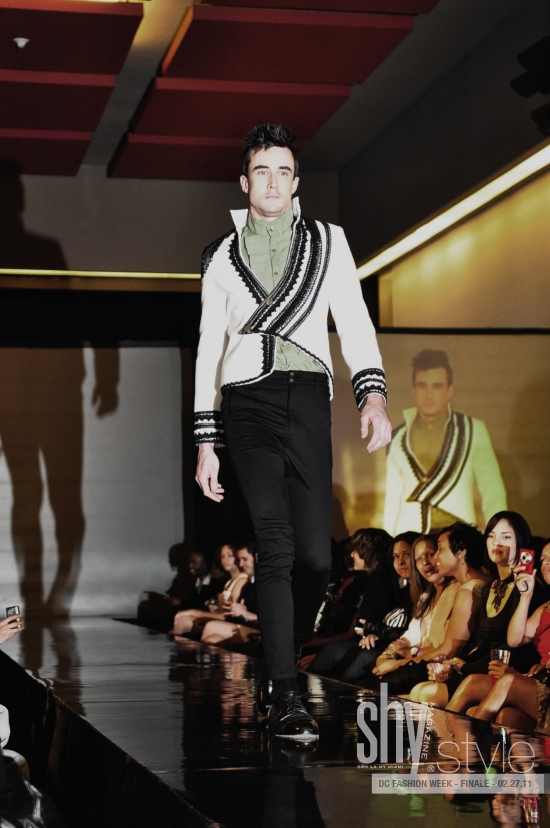 Later Photos Courtesy of Shymagazine.com
Show @ the French Embassy in Washington, DC.