(Spain) Juls// Interview with model and former Miss International: Alejandra Andreu! (part 1 of 2)
It was my first interview and I can say that It was an unforgettable experience.
At first, I did  not think that I would have so much fun interviewing a Miss, Alejandra Andreu.What surprised me the most was the fact that a girl my age has succeeded so many times and also come so far.
I met Alejandra at Le Pain Quotidien at 12.30 a.m. to learn a little more about the young model. My friend, Elena, also came to help me by taking some pictures and pointing out some details.
Given my inexperience I didn't know what to expect or how to act, but when I saw Alejandra through the window, smiling, waiting punctually at the door, I went to introduce myself and her naturalness and sympathy made me forget all my nerves.
She came in fabulous high-heeled boots with furry interiors, dark tights under her black shorts, which emphasized her long legs, a plaid jacket with gold buttons and a red MiuMiu over the shoulder. She sported simple makeup: pink blush, green smoky eyes and lightly painted lips.
We sat at a comfy table for the interview. She ordered a tea with milk and we both chose an iced coffee.
Alejandra replied to our questions in natural manner, looking into our eyes while often placing her hair behind the ears.
She has been interested in the fashion world since she was little and was strongly influenced by her mother. Later on, into her teen years, she applied to a model agency and made her first workshop on a catwalk at the age of fifteen.
At first, luck was not on her side and the agency told her that she would not become a model,which disappointed her a lot.
Therefore she changed agencies and continued working as a model until one day she was offered to be a Miss  Zaragoza candidate, for her hometown. She never thought to apply for a Miss competition but there were some missing girls and the agency asked for her cooperation to fill in the empty places.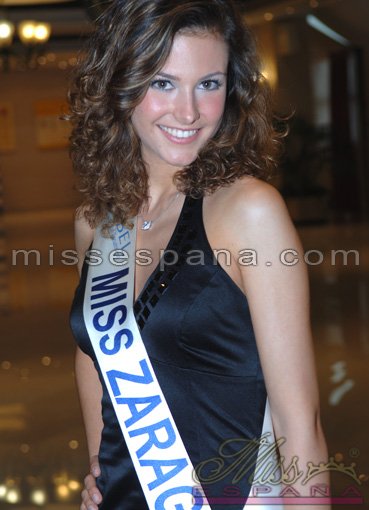 At age 17 she was became the finalist and won the Miss friendship title.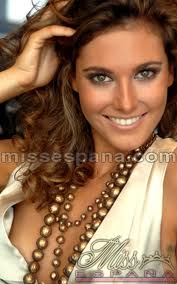 Gradually Alejandra began to like beauty competitions and attended the Miss Spain.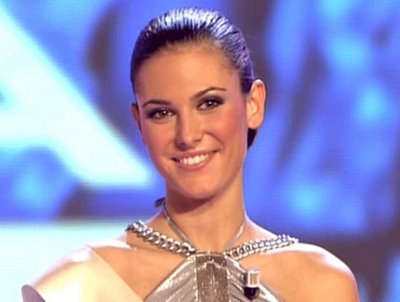 At this particular beauty pageant she was second maid of honor and was entered into the Miss International competition.
She told us how Miss International was an unforgettable experience for her because it allowed her to travel alone to Japan, a country with a very different culture. "In these circumstances I matured a lot and I learned how to move around the world, " She says.
How is living with the other contestants?
"There were many candidates and during the first weeks everything is great, we all are very nice and we get along very well, but the last few weeks everything changes. It is impossible to get along due to the pressure and high level of competition.
I went with the idea of enjoying the moment, I knew that it was a gift I had. All I thought of was to use this attribute and give the best of myself. "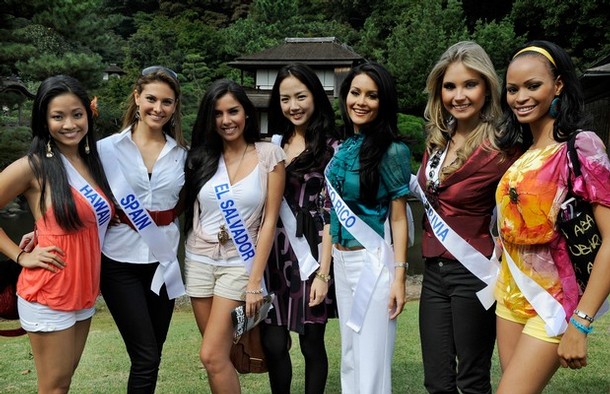 Were there any differences between the candidates?
"A lot. The American and Asian competitors have preparatory courses: public speaking, protocol, makeup, clothing … in Spain they do not offer these options, which is a huge disadvantage. This fact made me feel worried but also it helped me to go into the competition with a more open mind to enjoy, I wasn't entering the beauty pageant with a winner mentality. "
What were your highlights throughout this experience?
"There is a tremendous cultural exchange, you enrich yourself and learn things from all over the world. I do not focus on one aspect within the experience but more on the whole events itself. In Asia, the ceremonial and symbolic issue are very important. We don't have that in Spain so I had to learn and embrace the meanings. I gained a lot from their culture"
How did you feel when you were named second lady at Miss Spain?
"I was not thinking I would win. It was by chance, I didn't even expect to be a favorite. I know I'm not a girl who impresses at first sight. People say it was at the time of my speech, at the golden minute, when I conquered the jury "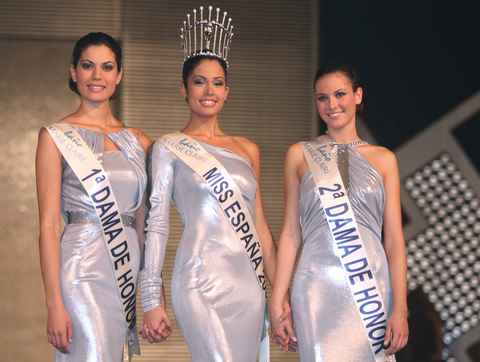 Alejandra Andreu won Miss Photogenic and Miss International that year and visited cities such as Tokyo, Hong Kong, Kyoto, and Macao. Now she has just spent six months in Shanghai working as a model.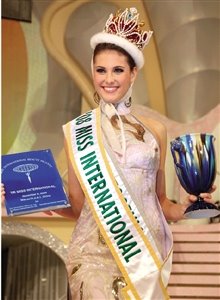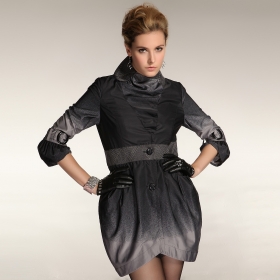 "It's a shame, in Spain beauty shows are often undervalued and not taken seriously. Now with the new director I hope some things will change and that Miss Spain's  image improves"
Do you keep in touch with other contestants?
"I keep in touch with many of the Misses of my year, especially with the Spanish speaking nations such as: Ecuador, Bolivia, Puerto Rico, Argentina … it's very nice. In fact I was presenting Miss Peru International in Lima and there I was with my peruvian mate all the time, I met her family, friends …Having friends around the world makes you understand and appreciate a lot of things "
How is the preparation for an international beauty contest?
"It's a tremendous expense, they gave me very little resources, they financed the trip, but not the costumes, and a eighteen year old girl does not have a closet large enough to attend this event. So that my mother had to buy several things for me to look pretty.
Other girls had jewelry, clothes, shoes, accessories and make up  planned for every occasion  by the organization. Some countries even operate on their candidates before presenting them to the competition. I do not think that this has to be an advantage because the competition also value naturalness. This is something I want to promote in Spain, a previous organization that helps girls to prepare themselves for competition "
"I'd love to stay in the Beauty Pageant world and teach girls all the necessary skills. I will now give a few classes. I learned a lot and I'd like to share my experience with future candidates "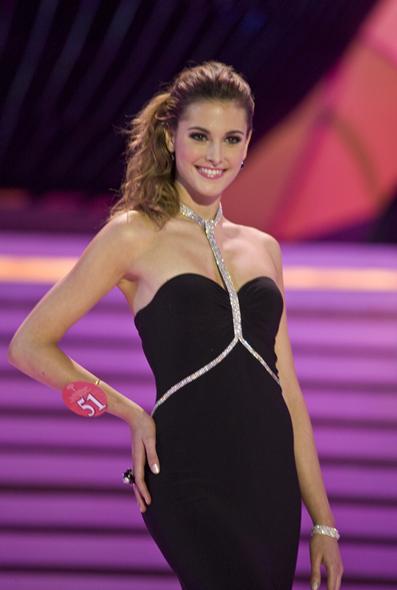 What was one of your favorite appearances in the competition?
"We had a country costume parade. I was wearing a white flamenco dress  with  coral accesories. At first I didn't feel identified with the style but then I loved it. The 15 second dance segment, which consisted of improvisation, was what I liked most. "
How did your family react to the fact that you were a model?
"They always supported me. My mother is always sitting in the front row, camera in hand at each parade, event or gala … It is a very important issue for me because I have friends who's families don't support them, it makes me very sad "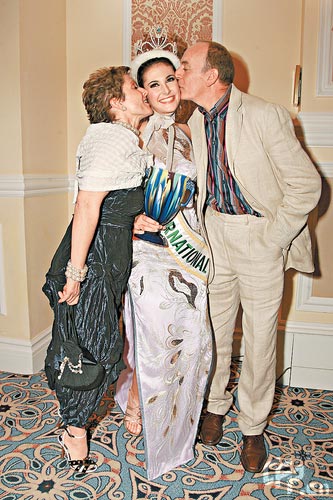 What were some of the benefits of being a pageant winner?
"In fashion, not many. Concerning catwalk work I have problems because my height is 173cm, I'm just not tall enough. But also the Miss title is not well seen and therefore sometimes I wasn't hired because of that. However, the participation in this competition is something that enriches you, it's not just a beauty contest, to let people know, it's a once in a lifetime experience."
Besides being a model and the image of a  yoga and dance brand, you are a dancer correct?
"I studied at an academy in Zaragoza and I have a diplomas from the Royal Academy of London. Anyways, since my victory at Miss International 2008, I've let the dance a little to the side, although I would love to complete my dance studies "
She is currently studying journalism at the Madrid Complutense University.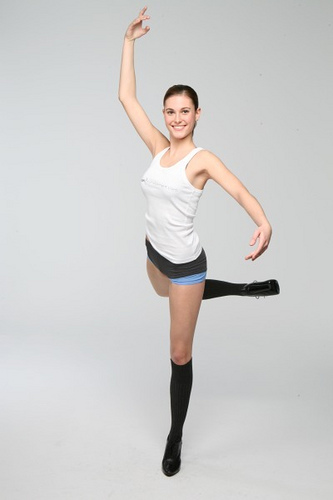 How is it to combine the journalism career and the work of a model?
"It's complicated because while I try to study and concentrate my head is elsewhere. This is hard, but I am aware that a model's career slows down in your late 20's. What I also  love is television "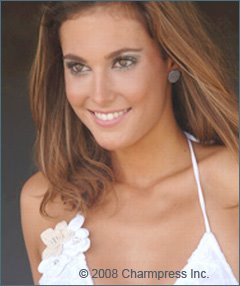 Check back later this week for PART 2 of my interview with Alejandra!
Some interesting links:
I am grateful to Alejandra Andreu for having devoted her time to this interview and Elena for her collaboration as photographer's assistant (twowaterdrops.blogspot.com)
X0x Juls
TFB Contributor from Spain