DC Violet: One of the Hottest Boutiques in DC! Opening Event Photos + Video
DC Violet//
FRIDAY: I mentioned a few weeks ago on twitter and facebook that I was planning on attending the sneak preview opening of DC Violet. It has taken me a while to post footage on the event because I wanted to share some of the video clips with readers. With finals, I have had less time to edit footage. For now I am going to share an interview with Shanna McKinnon of the hot denim blog denimhunt.com, there is also some footage of the boutique included:
I will share more interviews and footage from the event this month. I can not say enough good things about this shop. Julie ROCKS and the decor is fun and feminine. Violet and black wallpaper and cute vanity dressers make this place hotter than your average.
Owner Julie(far left), with DC lifestyle bloggers and an Adams Morgan Community Committee Member: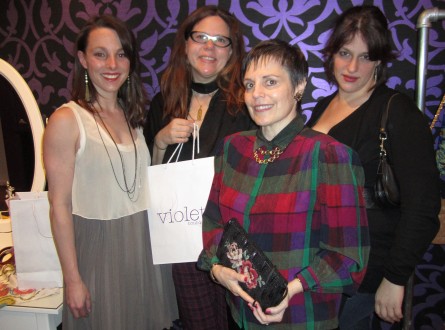 Shanna of Denim Hunt + Me: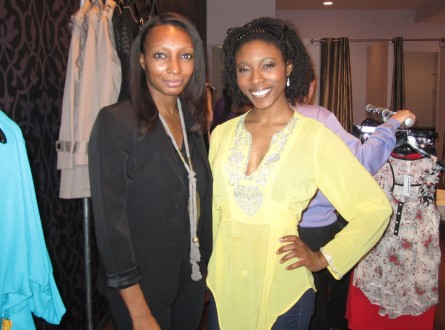 Some of the Accessories (FYI:Love the set up):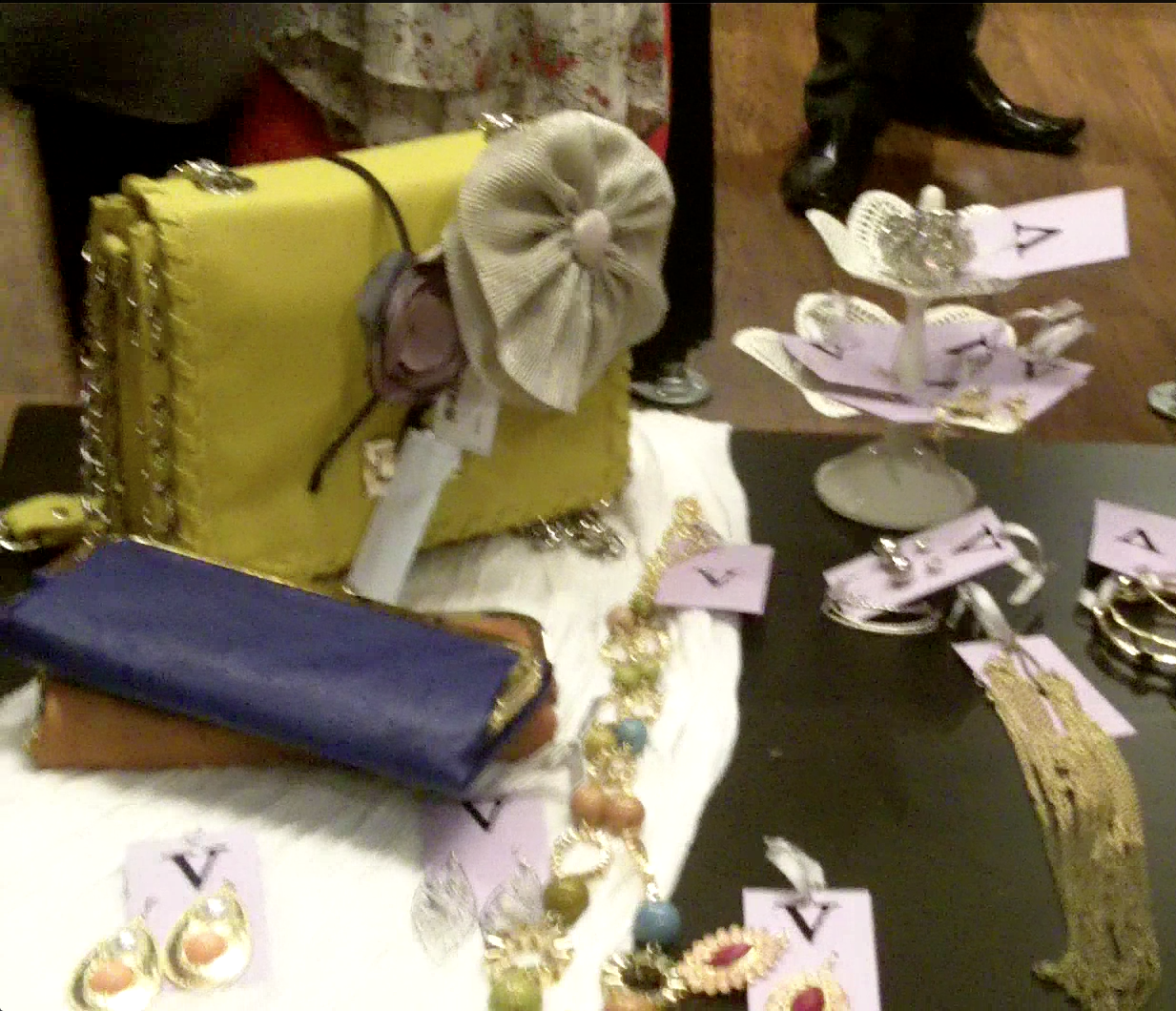 The clothes are affordable with most clothing items ranging from $20 to $80 dollars. One can get a nice dress for $40 that is well tailored and fashionable. Accessories are extremely reasonable and unique. She has done a great job with providing shoppers with affordable boutique fashion. Her shop reminds me of a clothing store on Melrose Ave. Dc boutiques are often over priced. Her items are trendy and resemble what you would find at H&M or Urban Outfitters. The upside is the price and quality. Additionally, because Violet DC is a boutique you won't see scores of girls walking around with your outfit! I have more interview videos from the opening and footage of some of the outfits. I will post them after final exams in a later post!
Night Out at Tabaq @ U Street//
SATURDAY: The next day after the opening I headed to Tabaq on U street to go to the friend of a friend's birthday with two of my fabulous friends. That weekend I was wearing twists instead of straightening my hair. I think this photo is lovely. It shows how much fun we had that night! We all were rocking natural hair that night. U street = Loads of Fun!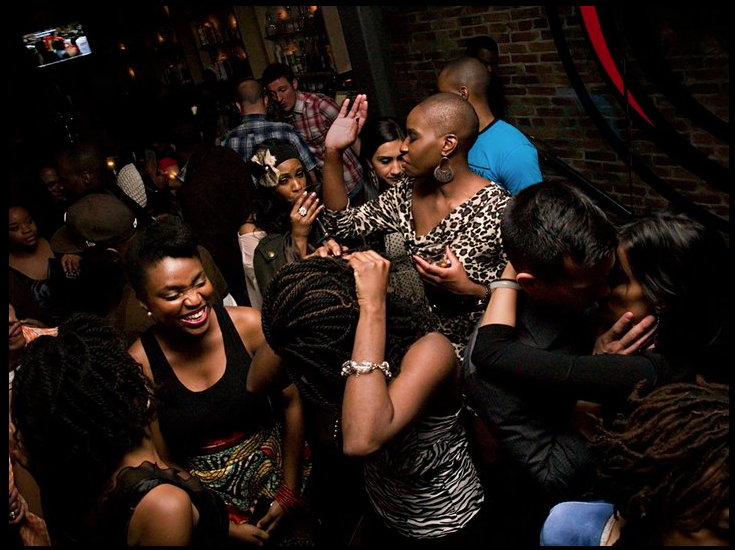 That's me on the left in the black frilly top : ) I know I look different when my hair is not straight!