Belgium// TFB Presents Ruby G of The Mad Twins
Weaving Magical Dreams// Ruby G
TFB loves featuring young talented fashion bloggers. Fashion bloggers are a diverse group of people and age does not act as a bar to true talent. Ruby G has a whimsical spirit which has captivated her own following of readers.
"How old would you be if you didn't know how old you were?"  Satchel Paige
You can follow her and her twin sister on a magical journey as they discover life, art, and finish their final year in high school.  We love the amount of energy and effort put into their photo shoots.

A blog can be an online canvas for one to express one's desires, hopes, and ideas. Ruby G releases her inhibitions allowing readers to discover the imaginative and artistic musings of a teenage girl who is not afraid to separate herself from the crowd. Get to know Ruby G of The Mad Twins!


Questions: Tell u a little about yourself:
I'm Ruby living in Belgium but my blogger name is London. I must confess that when I was a child, I was not very interested in fashion. When I was little all I wanted was to become a ballet dancer. I only became aware of fashion when I knew my dream wouldn't come true.  So I started searching out other interests like fashion, photography and art. I guess these three interests are related to each other.  Currently, I am studying art in Maris Stella and next year I hope to study illustration. Perhaps I can make fashion drawings when I practice more.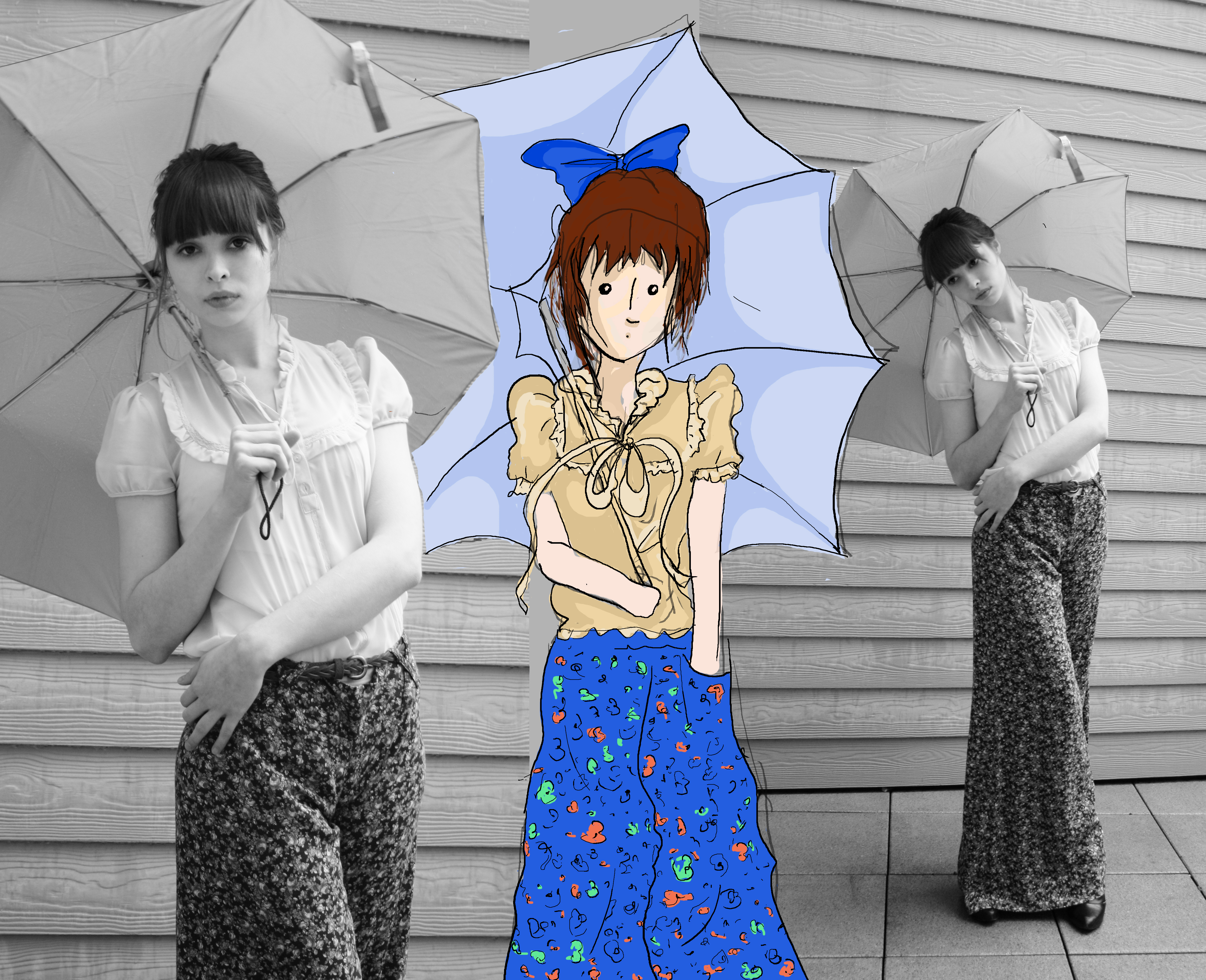 Who influences your personal style and how would you describe your style:
I think Ballet still influence me, the tutus, elegance, the whole atmosphere, but I also am a dreamer so I guess that is visible in my style as well. Movies are also an inspiration. I would describe my style as; dreamy, elegant, but it also colorful and playful. I always try to keep my outfits cheerful. Usually I do not  chose a dark outfit unless I feel like I have to.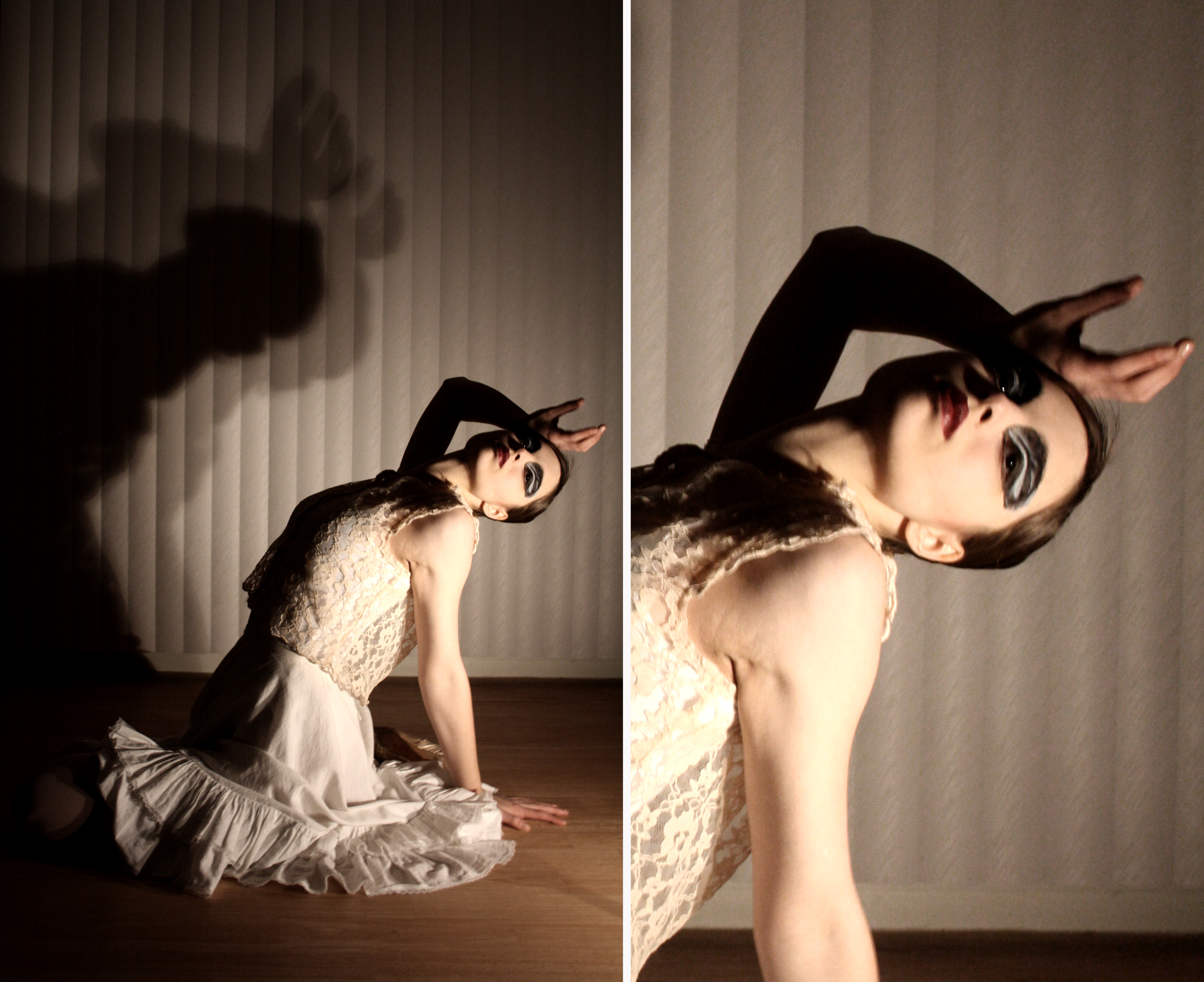 Why did you start fashion blogging:
I started blogging with my twin sister, not yet a year ago, and I think it was because my sister and I  wanted to show things we were interested in. Not only fashion, but also art, stories and events.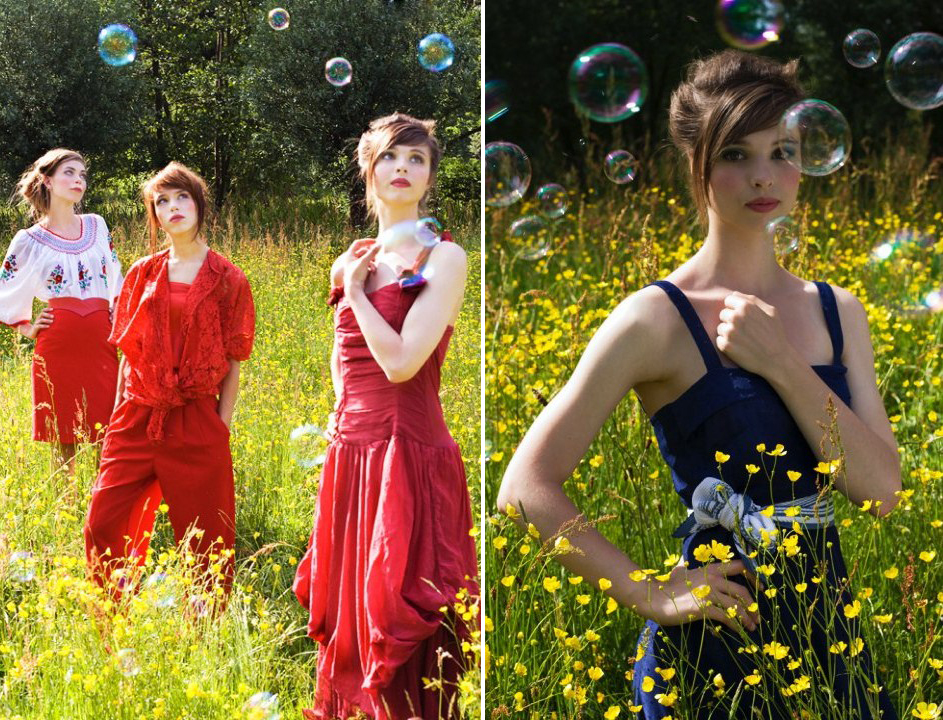 Tell us a bit about your modeling/blogging career and your ultimate aspirations:
I do not think my modeling isn't very good, but practicing will do the trick. Aside from blogging,  I model for students who study photography. I also model for amateur photographers who need models. I love to do that, especially when they have amazing themes. The latest themed shoot was inspired from the Victorian age. It was wonderful to wear those clothes and the shoot was located in a the Renesse Castle in Oostmalle.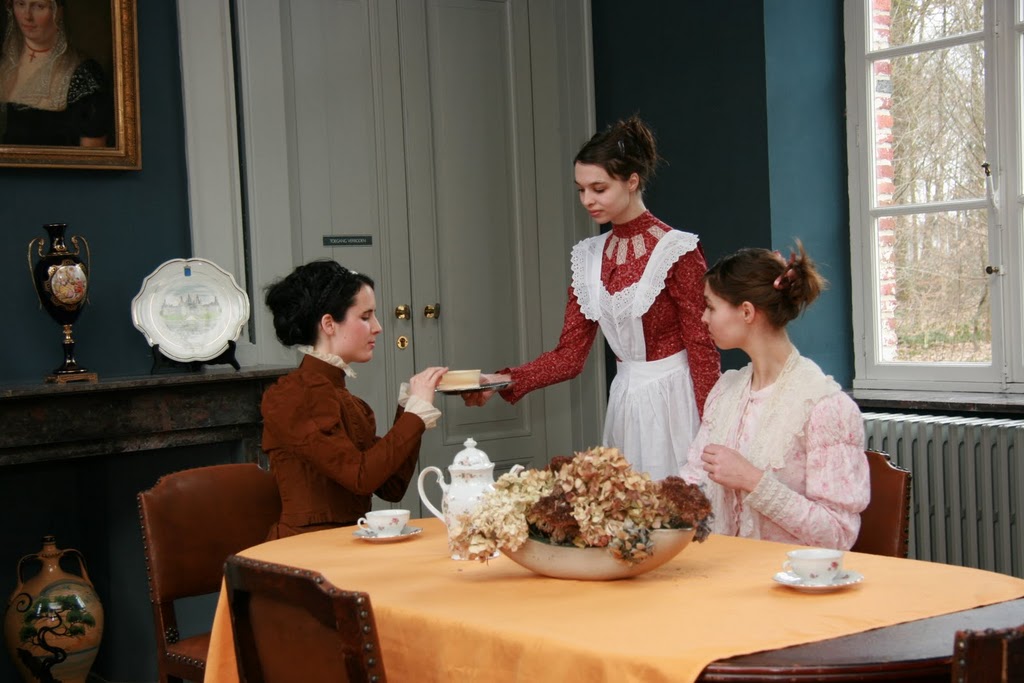 Soon, I probably will be modeling for a student photographer. The theme is fairytales with fur. I will play Captain Hook with crocodile leather bags. I'm looking forward to this idea. I don't think I have an ultimate aspiration in life, but I love singing. I have been in a church choir for about 5 years and of course I adore drawing and dancing.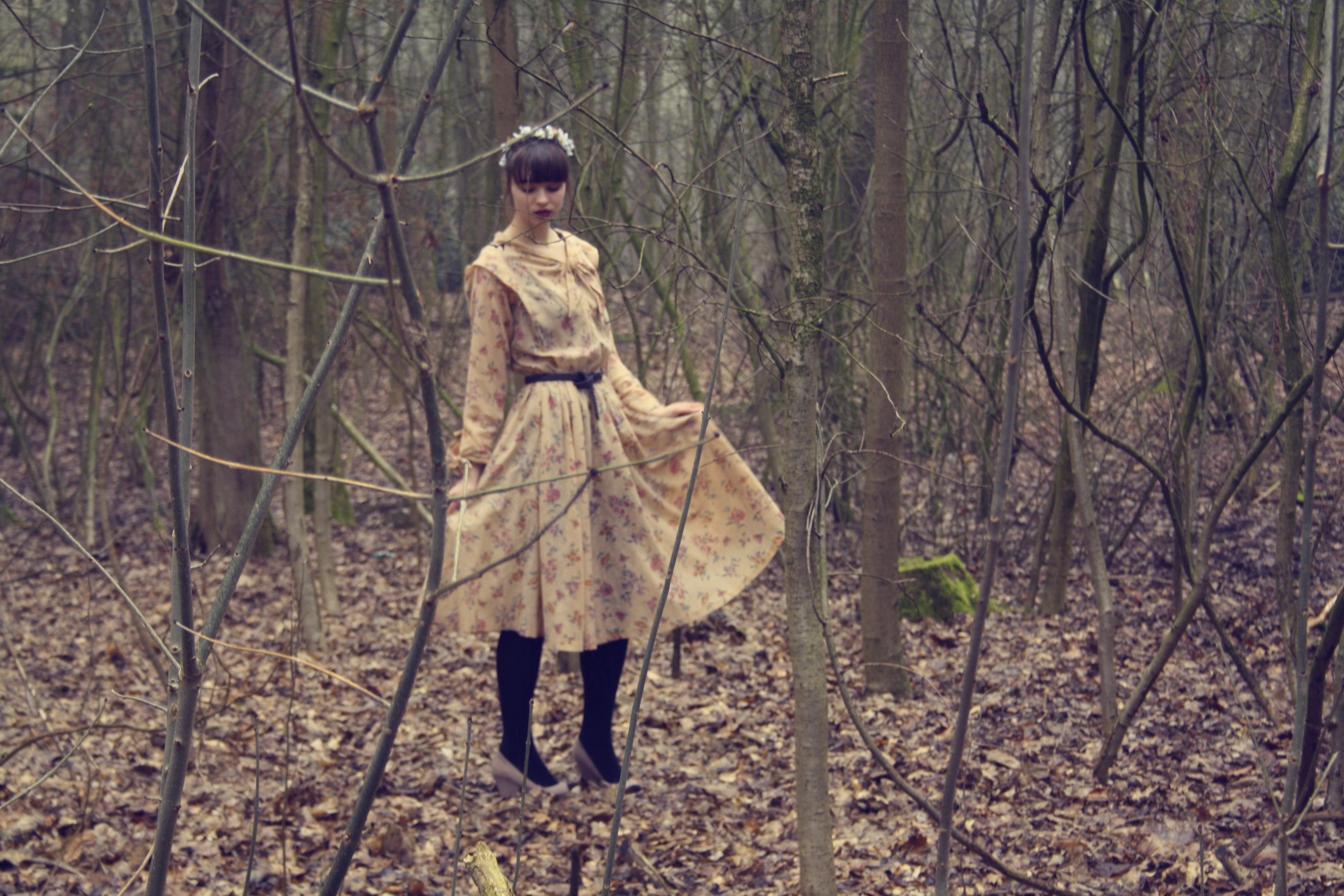 Who is your favorite fashion blogger and why?
Miss Pandora was the first blogger I knew and I think it will remain my favorite. I think here style is an inspiration for much bloggers and it's amazing that she inspires herself on historic paintings.
What are your plans for 2011?
Not much I think. Having fun, blogging and working for hard for my last year in high school.
What are your favorite brands?
I don't have favorite brands, I just search for things I like and are payable.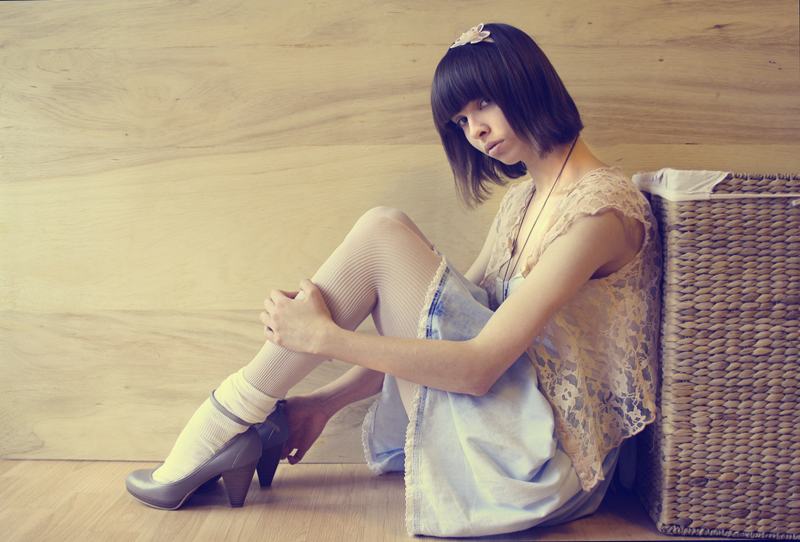 Do you have a favorite runway or fashion model?
Gemma Ward and Sasha Pivovarova. They both are very beautiful and I guess they both were my first favorites.
What fashion tips do you have for TFB readers for the spring?
I don't think fashion has rules. You just have to wear what you like. I have respect for all kinds of clothes styles. But I would definitely  wear a lot of flower printed dresses, shorts, and pants. I'm also fontd of the color trend. Colorful looks will definitely appear on the blog.