Ella//Fashion Alert: Yoga Loving Ladies Can Now Find Serenity in Every Step.
One of the teachings of yoga is that balance, breathing, and taking stock of your surroundings are important daily functions for spiritual peace of mind. Yoga masters call this idea of taking stock grounding. This means to be connected to the energies deep within the Earth.
A connection can be made by putting as little as possible between you and the Earth. People who practice this often use their yoga mat to sit comfortably. This aids the coming of a peaceful meditative state which is the first step to grounding properly. Grounding is like a spiritual power boost for body and mind. It is almost the spiritual equivalent to drinking a can of Red Bull.
How about if you could take that feeling with you out of the yoga room? Then slip your dainty toes into a pair of these fashionable flip flops from Sanuk!
They balance style with serenity and sustainability.
The people at Sanuk came up with the genius idea of using yoga mats in the actual foot bed to make these flip flops. Each pair is as individually unique as you are. The best part is that they're as comfortable as being on a real yoga mat. As I practice yoga a great deal I see this as a great way of taking my yoga mat with me wherever I go. This ultimately combines my love of exercise and fashionable accessories so it's a winning situation all round.
At a total of $28, with the beautiful offering of free shipping, these sandals won't crush your bank balance. They are being hailed by UK fashion and spiritual magazines as leading the way in ethical footwear with a stylish edge. Sanuk footwear is a favorite with celebrities! They come in a wide range of colour and pattern combinations to suit your style.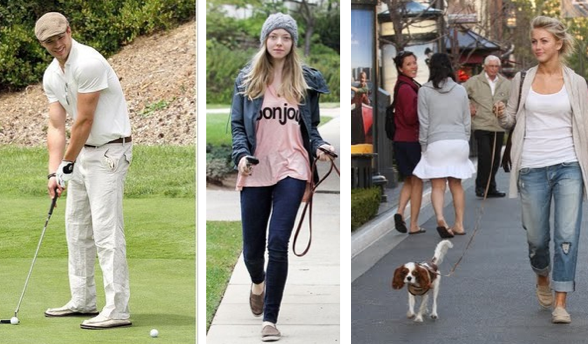 Visit http://www.zappos.com/sanuk-yoga-mat – to buy a pair yoga mat flip flops. Learn more about the brand via their blog: Sanuk's Tumblr Blog
Take a look at some of the styles offered on the Sanuk website:
Photo Credit: Fashiongrail.com, Sanuk, TheShoeGoddess, CaliforniaStyleOnline
About Ella:
I began my writing life as a journalism intern for a New York website where I wrote many entertainment articles including fashion ones. I found fashion writing very alluring and desired to write further pieces. My search for more work led me to the wonderful Fashion Brewery. I've always read fashion magazines such as Vogue and loved fashion from an early age. I'm currently writing whilst studying a degree in English Language and Literature at University. I'm very spiritual and practice intense yoga workouts daily to keep in shape. I also do a lot of gaming and some art in my spare time.