Belgium, Lisa H // Shop inspiration : The Cable Knit + My Top Online Picks for this Trend!
Photo Credit:Yannis Vlamos / GoRunway.com
It is getting colder outside. We can no longer wear our short skirts without nylons. Winter steadily approaches. Yes people, it is time to replace our summer clothing with a new winter collection. Do not forget to grab a Cable Knit sweater for yourself and a friend or your boyfriend!
A big trend for this winter is the cable knit sweater, a major trend from the 90's. I remember having a cable knit sweater as a kid, and now the trend is totally back. You can combine the cable knit sweater with the preppy trend or rock a mid west inspired outfit by adding a a lumberjack shirt. Try an oversized cable knit sweater for a retro look. Pair colored jeans with a brightly colored sweater  for a cheery color block scheme on a cold wintery day. Cable knit sweaters are cosy and comfy. Being comfortable does not mean it's not trendy!
Pay attention to hot item. Leather elbow patches are no longer for boring professors and librarians! Incorporate them  into your outfit to infuse some preppiness into your outfit. If you are a DIY girl, add 'em to your blazer or give your favorite sweater an extra bit of scholarly appeal…
Here are my favorite cable knit sweaters picks for you! Enjoy!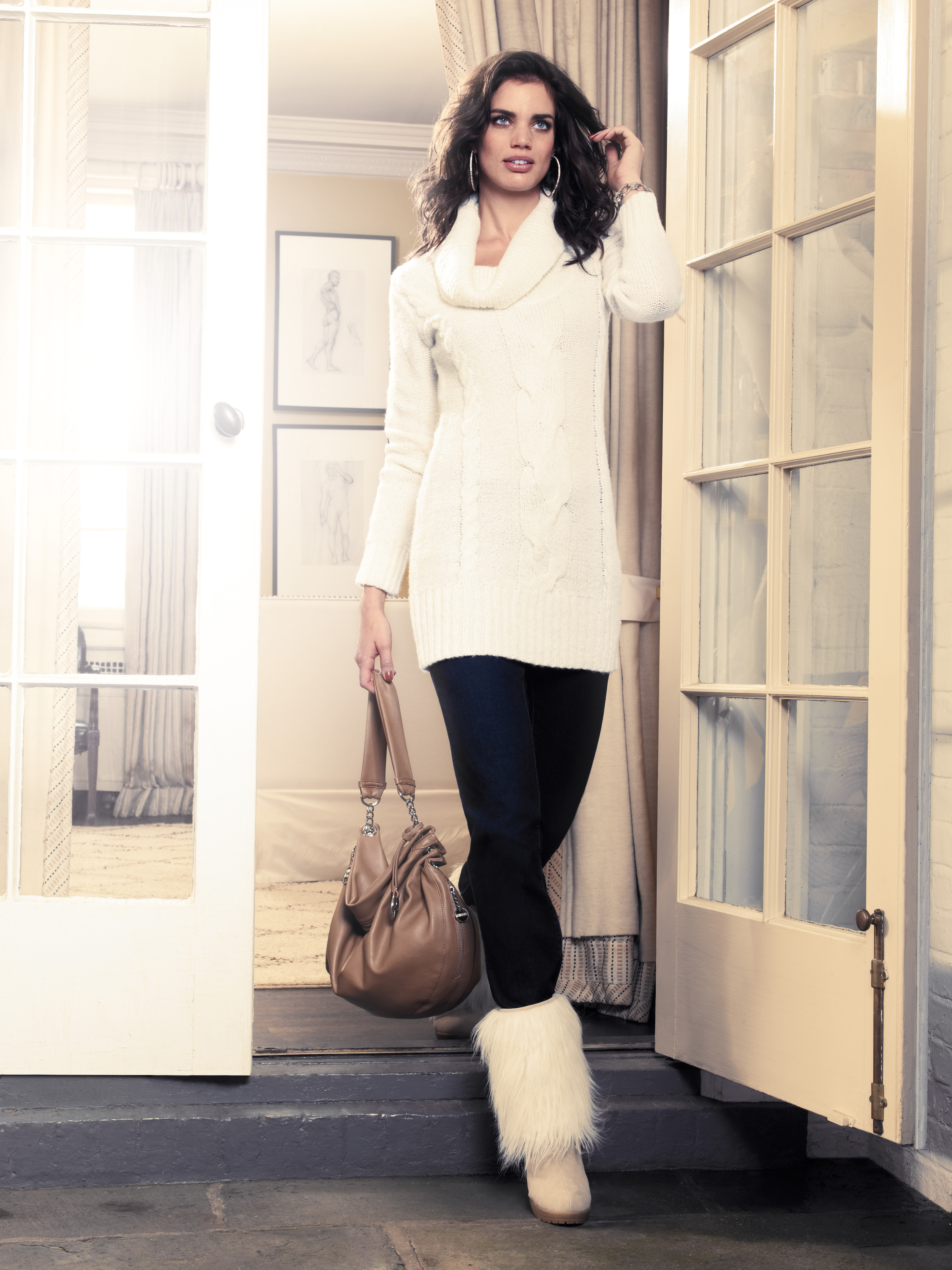 Jennifer Lopez Collection for Kohl's (Available December) $84.00
Meet TFB's Newest Contributing Author: Lisa H.

Lisa is a 17-year old student from Belgium with her own fashion news website –Today Trends-. With an addiction to fashion magazines (which she never throws away), she loves to spot trends!  You can expect more posts from her on all the latest and most remarkable fashion items  as well as  any news that catches her eye…