Australia// Our Interview with Lebanese Model and Beauty Pageant Queen: Jessica Kahawaty
Be yourself. There is nothing worse than being a fashion disaster by

 

copying someone else. Style is personal and deep. Wear what you feel and what you like. Be inspired but stay unique. – Jessica M. Kahawaty

Reasons why TFB

HEARTS

Jessica Kahawaty:
Well, Jessica is intelligent and committed to various charity endeavors… Substance + Beauty 
She also rocks clothes with a ton of personality and just the right dramatic flair! 
She is fierce and knows her way around a good pair of heels!
 Her style is fun, hip, sassy and elegant at the same time?
 

Have you seen her in an evening gown?!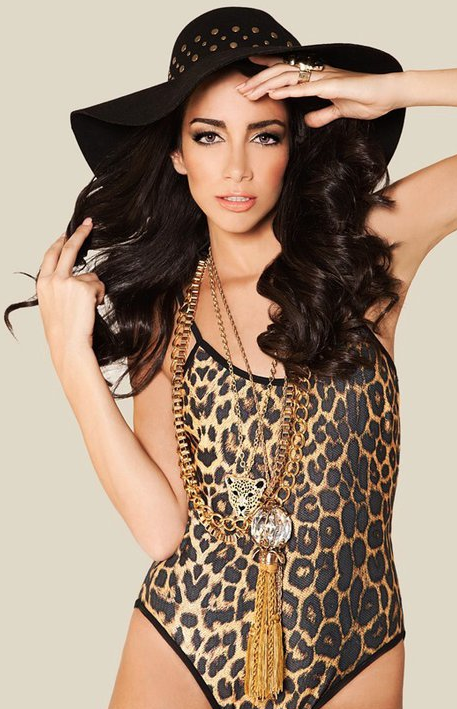 I competed with Jess in Miss International a few years ago and we hanged out the whole pageant! At any pageant, girls can get a bit testy and sometimes down right mean. Jessica was always sweet and so much fun to be around. She was also a top 5 finalist in the pageant! During the final days, I also got to meet her family at the pageant and her beautiful mom!
Jessica is a woman of many talents. Get to know why Jessica Kahawaty

ROCKS

+ check out her personal style! I love this girl and so will you!
Tell us a little about yourself:
I was born in Australia to amazing parents of Lebanese descent. I've
lived between the two countries all my life but I'm now based in
Sydney where I am completing my double Bachelor in Laws and
Business/Finance. I started modelling at the age of 14 and when I was
17 I entered and won a few pageants here and there… most recently
ranking runner up in Miss Universe Lebanon 2010. I am the current face
and ambassador for 'Hairhouse Warehouse' in Australia.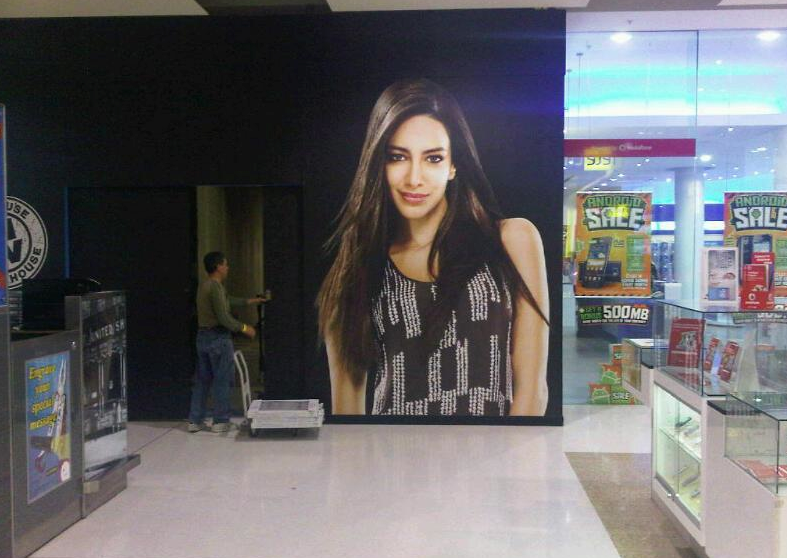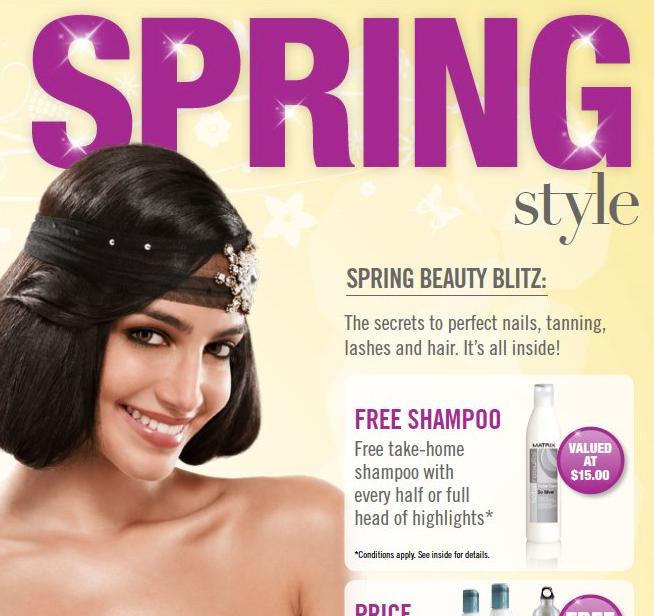 Who influences your personal style and how would you describe your
style:
My overall personal style is influenced by a mix of fashion icons;
From Jennifer Lopez's colourful and edgy trends like Pucci, Louboutin
and Zuhair Murad… to Anne Hathaway and Angelina Jolie's
ever-so-tasteful, elegant and classic style.

Diane Kruger, Sarah
Jessica Parker, Blake Lively and Cameron Diaz have also been on my
list of inspirational fashion icons. However, having named those
A-listers, personal style remains a state of mind.

My daily style
changes as I believe that it is an expression of moods. Style is an
extension of my personality and how I feel on a particular day. I
don't blindly follow fashion trends but I wear clothing to reflect my
own persona. Sometimes I feel like being casual and classic – wearing
jeans and a polo shirt. Other days, I find myself wearing edgy pieces
to make tasteful fashion statements.
Tell us a bit about your modeling career and your ultimate
aspirations:
I've been modelling since the age of 14 in Sydney, Australia. I was
first scouted by Australian brand Seafolly and have since worked with
prominent Australian and International companies like Maybelline
Cosmetics, Daewoo and Swarovski to name a few. Modeling has played a big part of my life during my schooling years and now my university life. It keeps me sane as I get to travel the world while doing what I love most.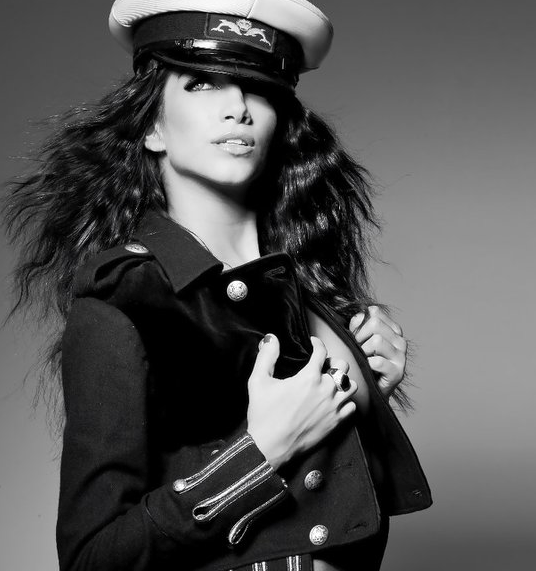 I've ventured in TV and media in the last few years in the hope of reaching my ultimate goal of combining my knowledge in my Business Finance/ Law degrees with my love for TV.

What are your plans for the rest of 2011?
2011 is coming to an end but I have had an amazing ride in my career
this year. Signing a national deal with 'Hairhouse Warehouse' provided
me with the opportunity to represent a great brand with over 130
haircare stores in Australia. I have worked with some talented local
designers on look books as well as commercials for India, South
America and Asia. My main focus however, was to fast track my
university degree as I have major and exciting plans to come in 2012.

What are your favorite brands?
Too many to name! I'm currently loving Phillip Lim 3.1, Alice +
Olivia, Joseph, Isabel Marant and Barbara Bui. The classics never
cease to impress me, with amazing 2012 collections from Gucci, Emilio
Pucci, and Versace Atelier and my country's very own Zuhair Murad.
Dolce & Gabbana has been a personal favourite this season as they have
mixed classical masculine blazers and tailored pants with very
feminine prints and materials.

Do you have a favorite runway or fashion model?
Isabeli Fontana, Candice Swanepoel and Adriana Lima. Need I say more?
Where do you see fashion moving to in the future?
Fashion is always evolving. Trends are created seasonally so I am
eager to see what designers bring to us in the years to come. It is
interesting to see how inspiration is used from the past to create
some of the hottest trends today like over accentuated sleeves,
ruffles and layers.

What is in your purse?
It's not so interesting in there! Wallet, phone, hand sanitizer,
Elizabeth Arden 8-hour cream, camera, tissues, a pen and bottle of
water.

Share some styling tips with our reader..
Be yourself. There is nothing worse than being a fashion disaster by
copying someone else. Style is personal and deep. Wear what you feel
and what you like. Be inspired but stay unique.
How would you describe your style?
Edgy, tasteful, modern and classy

Do you think brands should be try to create clothing in ways that
create minimal harm to the environment?
It is crucial for all fashion houses to have corporate social
responsibility. With the help of technology, I think that brands have
the means of creating clothing in ways that inflict minimal harm to
the environment by implementing eco-friendly policies and guidelines
within the company.

There has been a shift towards 'positive buying' where fashion
consumers favour ethical products from fashion houses who engage in
fair trade, are cruelty free or produced locally. It is of moral
importance that our environment remains in a natural and protected
state for generations to come.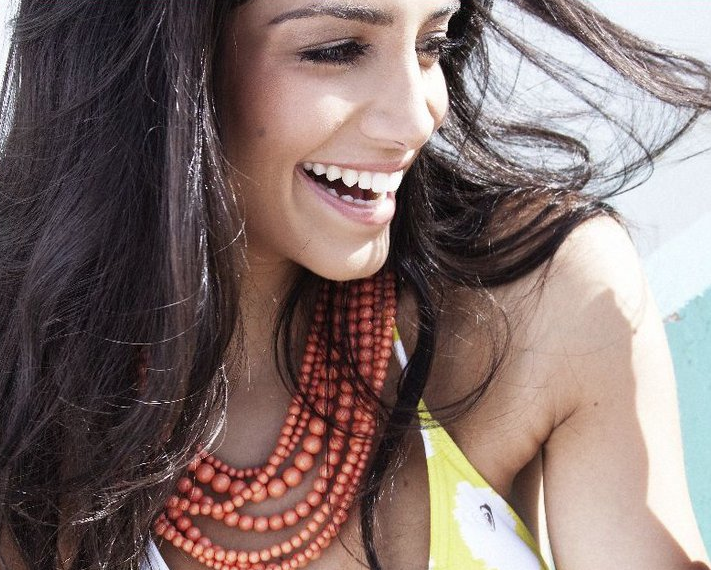 Sustainability also means being able to reuse clothing and recreate
outfits? Do you have recommendations for readers who want to buy
pieces of clothing that can be reused often?
There are many pieces of clothing that can be reused often like a
great pair of jeans or a black dress. The perfect pair of jeans can be
worn during the day with a casual top or at night with some heels and
a dressy blouse. Similarly, an edgy black dress can last a long time
enhanced with different accessories. I would also recommend an
investment in a perfectly tailored black or navy suit. It is classical
and timeless for all occasions.
What is your pet peeve when it comes to fashion or the fashion
industry?
I don't like to criticise what people wear because fashion and
personal style represents individuality. However, a pet peeve of mine
is when I see someone wearing something that does not suit him/her or
fit them well. I don't like seeing very short dresses that can be
mistaken for tops on girls because the natural beauty and mystery is
eliminated. Similarly, shirts and suits have to be tailored perfectly
on both men and women!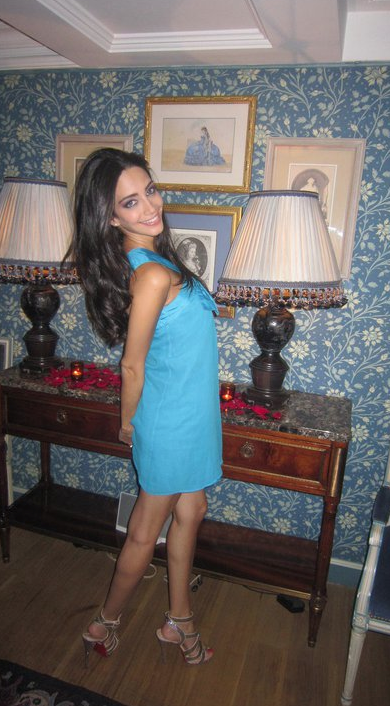 Jessica with the stunning Jesinta Campbell Miss Universe 2010 runner up at the GNK Foundation Gala: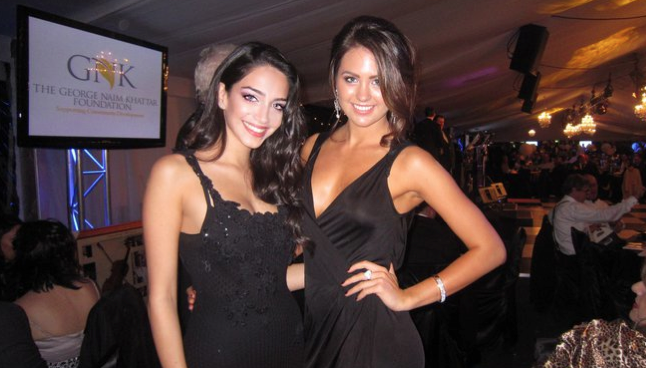 Jessica at Miss Middle East Australia with the wonderful presenters Joe & Iman: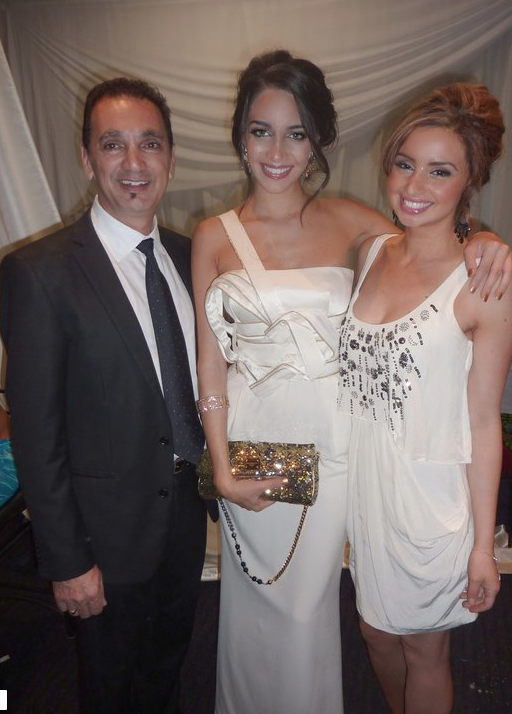 2011 Swimsuit Photoshoot: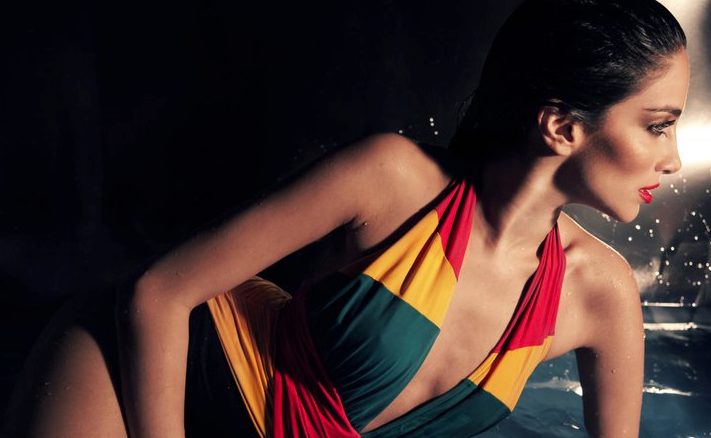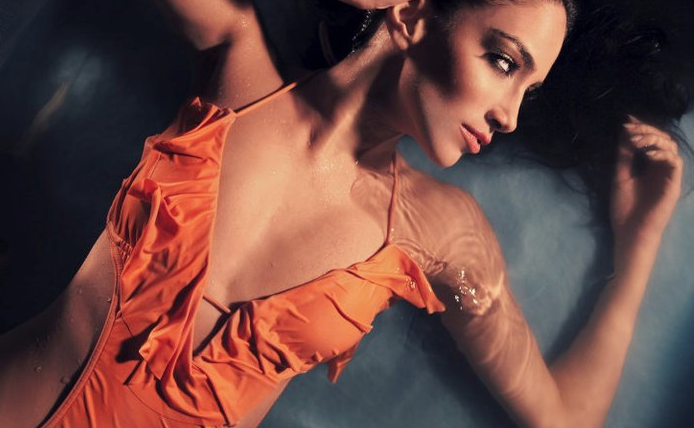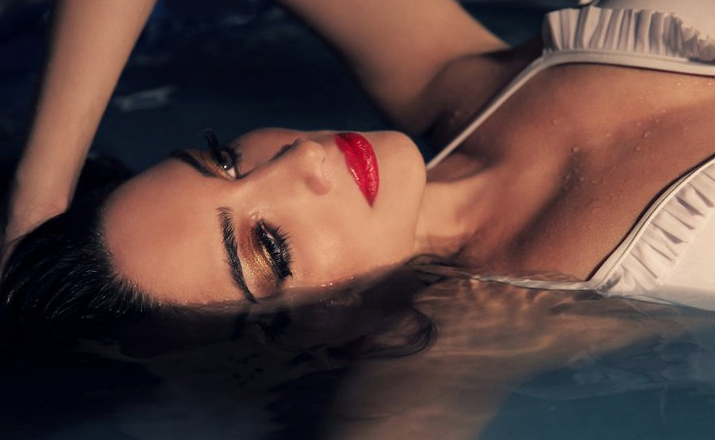 Jessica @  Miss International:
Jessica @ the Miss Lebanon pageant:
Check out the photo gallery below for more Jessica: