Belgium, Lisa H: Lauren Conrad's Signature Style + Tips to Get her Flawless Look. (20+ Looks!)
If there is one thing about Lauren Conrad that can not be denied– it is her flawless look. No matter where she goes, she looks absolutely amazing. Truthfully, she has not left the spotlight since she first appeared on "Laguna Beach" and "The Hills," but now that she is not on reality she is a bit more discrete. Her classic style and business savvy ways have ensured her a spot on the A-list. Miss Conrad has become quite successful in an industry in which she excels at–beauty and fashion. Did you know she has a line for Kohl's and Paper Crown?!
There are a few easy to employ tricks you can learn from Lauren's day to day and red carpet style. Want to look like Lauren?! Get her radiant look. Here are some helpful Lauren Conrad tips.
Perfect winged eyeliner.
Ever seen a picture of Lauren without her typical black eyeliner? Nope. I don't think so. This makeup tricks opens up the eyes and makes them look larger. Try it out!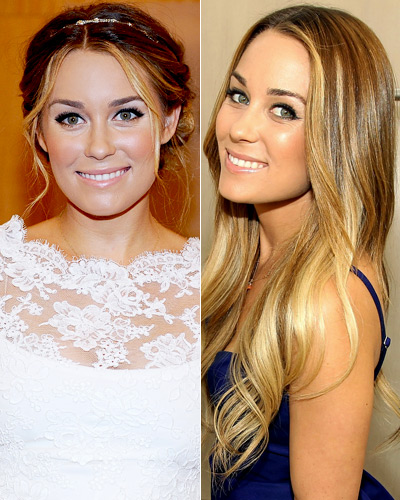 Braid it up!
She loves her braids and you'll frequently see her with a casual braid in her hair. Braids are her it's her signature.
Here 's a tutorial for styles with braids featuring Lauren giving key tips:
Dress Up Your Shorts.
Lauren always manages to turn casual-looking shortpants  into a dressed-up outfit.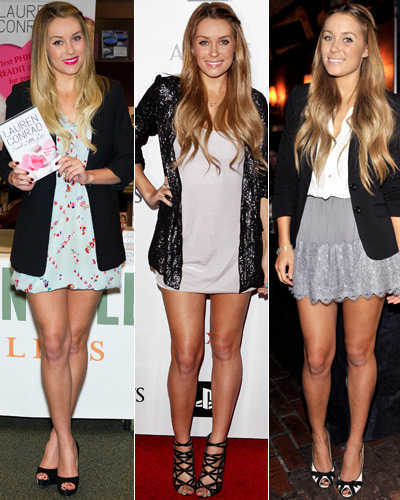 Jackets, Jackets, Jackets.
Using a jacket really adds a  finishing touch to your outfit. Lauren mostly uses long boyfriend-blazers but still manages to keep it feminine.
Wavy Hair.
Put waves in your hair for a fun, fresh and flirty look. Lauren explains you how to make them on her website thebeautydepartment.com.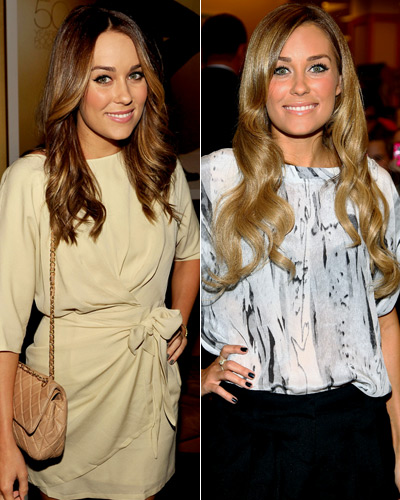 Keep it simple.
Even though she loves to mix it up with prints and textures, she always knows when and where to use simple shoes or accessories. Her decisiveness makes every outfit pop. Look at the pictures below to see how she keeps it simple!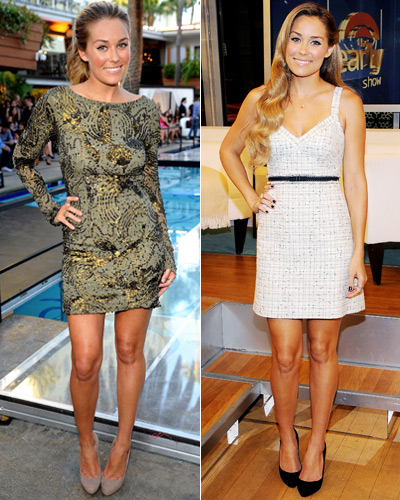 Credit : here
Get Inspired
Jordan Strauss/Getty Images North America
Bauer Griffin
FlynetPictures.com
 Jason Merritt/Getty Images North America
PacificCoastNews.com
John Shearer/Getty Images North America
PacificCoastNews.com
I hope these tips will help you!
xo Lisa
Lisa is a 17-year old student from Belgium with her own fashion news website –Today Trends-. With an addiction to fashion magazines (which she never throws away), she loves to spot trends!  You can expect more posts from her on all the latest remarkable fashion items  as well as  any news that catches her eye…