UK//Fashionable Films with Ella: Anonymous… was Shakespeare a fraud? (Plus Fashion inspired by the film)
On October 28th, my partner Bradley treats me to a film at our local Showcase Cinema De Lux in Cabot Circus. Unable to decide between Anonymous and Contagion we toss a coin and leave it to chance.
Anonymous comes up heads.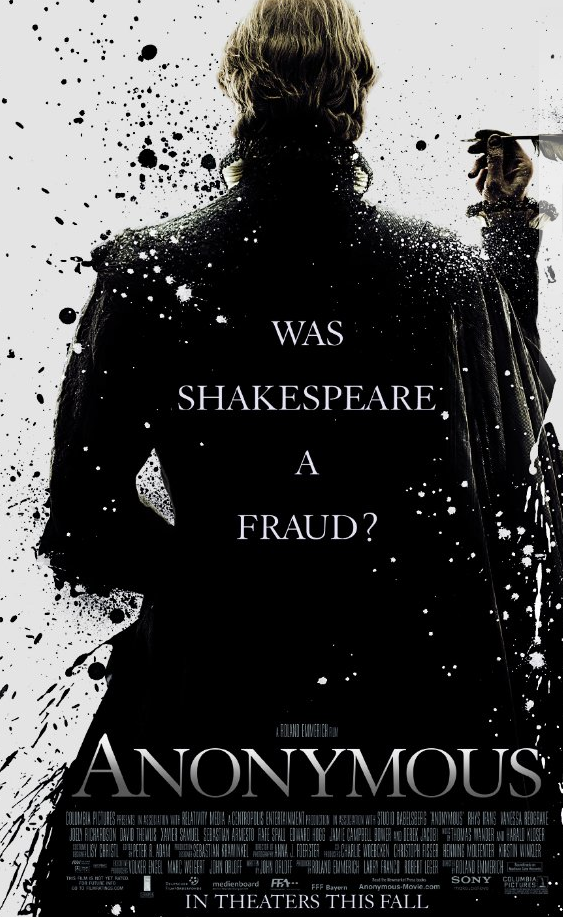 I'd been intrigued by the trailers for this film simply because the trailers didn't reveal the full plot line straight away which meant it must have a plot line worth saving for the film and that they were using the trailer to draw people in. As a student of Media Studies I resent trailers. They are viewed as mini films by producers but I see them as spoilers. What's the point in going to see a film whose plot has been revealed in a 3 min trailer? Anonymous drew in an audience with the idea of a historical drama focusing on the action.
I love historical dramas because I find it intriguing to look back at the past and the fashions of what people wear on set. As a Stuart, I love to watch anything about British Royalty. As a lover of English Language and Literature (which I'm now studying at degree level) I adore Shakespeare in all forms. You will also love the film if you are a fan of period clothing. The wardrobe design was excellent!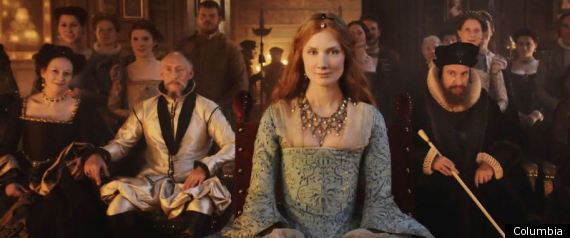 Anonymous is based on the rumours that have intrigued great minds for centuries. Is Shakespeare a fraud? Anonymous is based around this whole idea. I have to say it does it beautifully. Perfectly mixing the political and personal drama of the court of the great Elizabeth and the action that comes with it. It also has a touch of the Sherlock Holmes' about it due to the nature in which the story unravels.

For those of you that will undoubtedly scoff because the film isn't based on facts don't think of it as a film about historical facts. It is assuredly not about the facts. Sit back and let the facts go and soak up the alternative that is the basis of this films offering. The director is highlighting the major 'what if's?' of the time so don't let facts cloud your judgement of what is a stunning drama.
In truth, a delightful film, even though it portrays Shakespeare in a negative light, something that has never really been done in film due to his incredible talent.
Via http://www.csmonitor.com
Rafe Spall (above: Columbia pictures) makes a fabulously entertaining version of our (usually) beloved Shakespeare.
It is not only Shakespeare that gains a negative twist in this Hollywood production but Queen Elizabeth herself is taken down a notch or two as the director Roland Emmerich dives into the rumours surrounding the Royal Family at the time. 
It does it so well that one really does wonder … was Shakespeare a fraud?
Love from Ella,
London Editor.
Fashionable Inspiration//
Get inspired by the era of Shakespeare. Add a little bit of baroque to your wardrobe or decor. Satins, luxurious fabrics,  furs, lace and silks are a quick way to add some classic elegance to your outfits! Tapestry fabrics are also a great way to add some Old World glamour to your decorating scheme. Take a peek at the following for inspiration: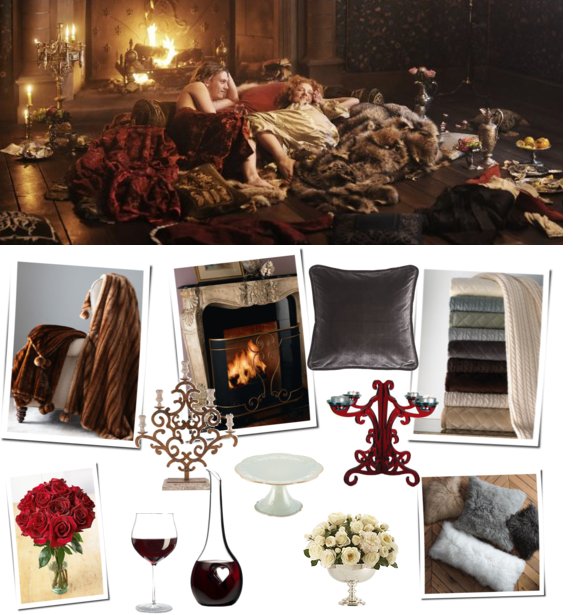 via http://www.casasugar.com
collegefashion.net
MIU MIU shoes via fesjon.com
susanconnordesign.typepad.com
opoloppoppy.blogspot.com
deco.fr
styluste.com
http://wdict.net
Catrice Winter 2012 urban Baroque lipstick
Reticules by yourdressmaker.com
Versace baroque bag 2011 fall
Miu Miu
Isabella Fiore 'Baroque a Go Go' Kelsey Frame Handbag