Uk, Ella// Fashion Alert: Beating the January fashion blues with pre-Spring trends
So January is upon us and there's always talk about the January blues. Personally, I always feel that, apart from the January sales, January is always a bit quiet in the fashion industry. Perhaps, because everyones so busy with the lead up to Fashion Week preparations.
Still, January does offer up some delightful trend updates!
For those of you who have saved a good deal of your Christmas cash for the January sales like a good fashionista should, I'm here to lend a helping hand by offering up trends that will help you choose the best items for the coming months. I always find it's best to sale shop with an idea of what you want in your head so you don't buy things that aren't going to be working their value later in the year.

Don't just panic buy because the price is good!
Think wisely, and keep an eye out for the following trends.
1) Pre-Spring is all about the imagination this year. Imagination and creativity gone wild and so this brings back a love of everything Alice.
blogs.laweekly.com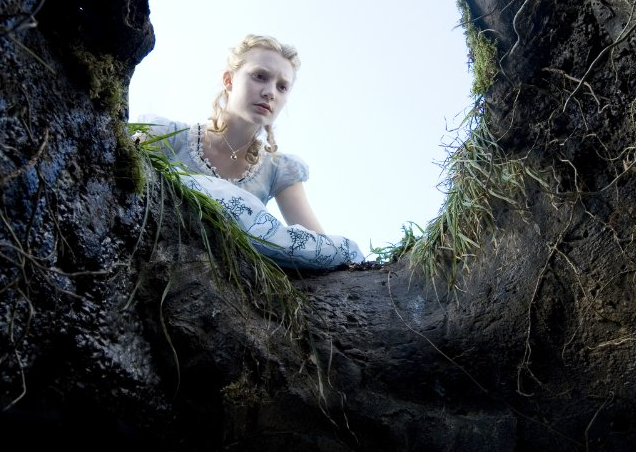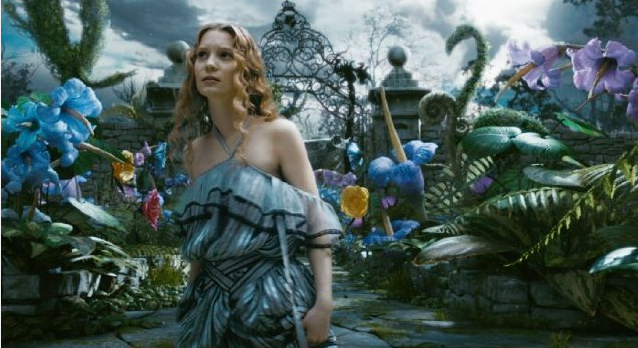 Photo Credit
aliceinwonderlandeditorials.blogspot.com
Not forgetting her special wonderland—more importantly though not forgetting the wonder. Go for the signature Alice band or add oversized jewellery such as pocketwatches to add a bit of  fantasy to your look
Large Pocketwatch Necklace £14.00 down from £28.00 found here…


2) Ladies suited and booted in blue with the return of Margaret Thatcher (Meryl Street) in the Iron Lady. A key must for powerful English ladies.
Asos High Waist Wrap Front Peg Suit Trousers £12.00 down from £40.00!
3) Full colour experience. Go, go, go for big bold brights. Don't be afraid to reach out for brights, it's going to be everywhere this Fashion Week. I promise you won't regret it! Mix them up with patterns and paler shades for a cute look that can see you through from office to evening.
Who says blue and green should never be seen? Ignore the rules with this Brigitte Clutch from £47.50 down from £95.00

4) Use water as your inspiration. Water is said to be linked to our emotions and boy are the designers getting emotional with this look. Forget the sailor stripes of previous years and use aspects of the water world to bring fabulous colour and design to your pre-Spring wardrobe. Think pearls, think coral lipstick, think big fisherman hats, sea wolf pattern (yes, put away that leopard print!) and sexy sophisticated silver.
Check out this Women's Maxi Dress from £45 down from £75!
5)The material to go for is lace and rock a black and white contrast.
Lace Racer Cute Skirted Dress from 

£48.00
6)If you can't escape the love of wearing polka dots or flowers during spring go for flower prints that are crowded with big and small blooms. Use polka dots in cute dresses, shoes or statement accessories for an innocent look.

Black Polka Dot Tie Platform Courts from
£38.00 via next.co.uk.
This should keep you busy for now!
Lots of Love,
Ella,
London Editor.
Be Inspired// Capture Your Inner Alice
extrabux.com
belindaschneider.wordpress.com/ elle.be
Versace Heels/ via marieclaire.com
alexramon.com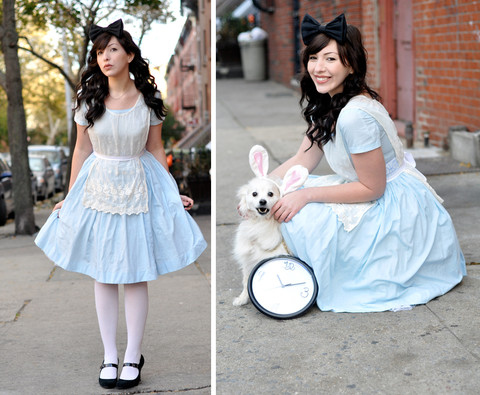 Lolita style via favim.com

Source quoted via visualize.us
Also check out TFB's Fashion Brew in her Alice In Wonderland Personal Style post: Here.