My Lookbook// The Road to Somewhere: The Globe Trotting Look
This top was tailored for me by my Dad. I do not know the name of the seamstress but this top is part of a two piece outfit. This material may appear asian inspired but this style of fabric is used in African clothing. The  open back was created to add a modern take on the traditional tailored sleeve top that is worn with a matching long skirt. I thought it would be fun to pair it with denim shorts. I really enjoy wearing traditional African clothes and sometimes I can take one piece from a set and pair it with clothes from the West for a chic world traveler look.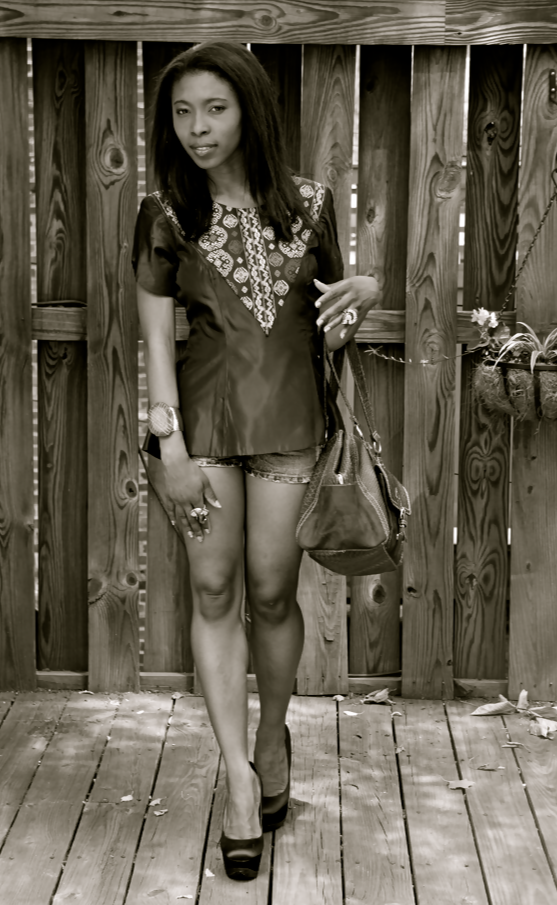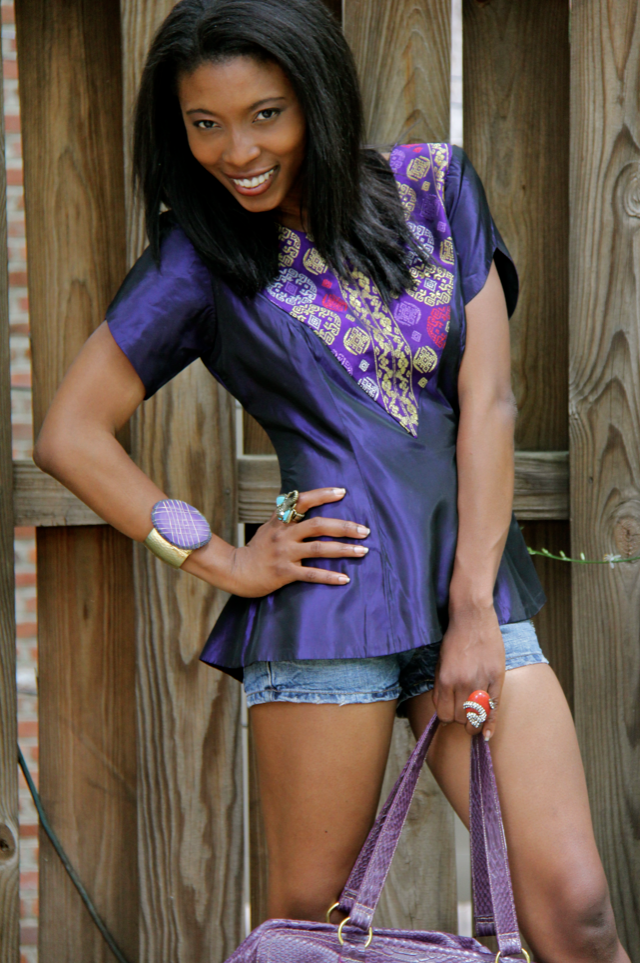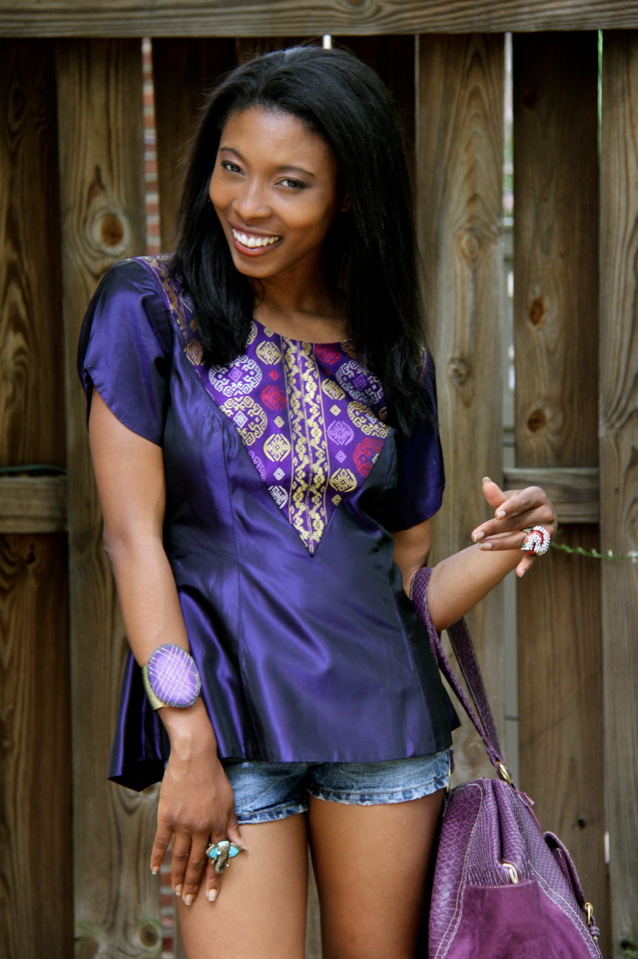 Jeans: purchased in Japan, Top: Custom tailored, Bag: Random Boutique, Rings & Cuff: Gaudy Girl, Pumps: Bebe
Take a Closer Look:
This cuff is very chic because of the hammered gold look and intertwined metal that holds the stone in place. All jewelry in today's look is by Gaudy Girl.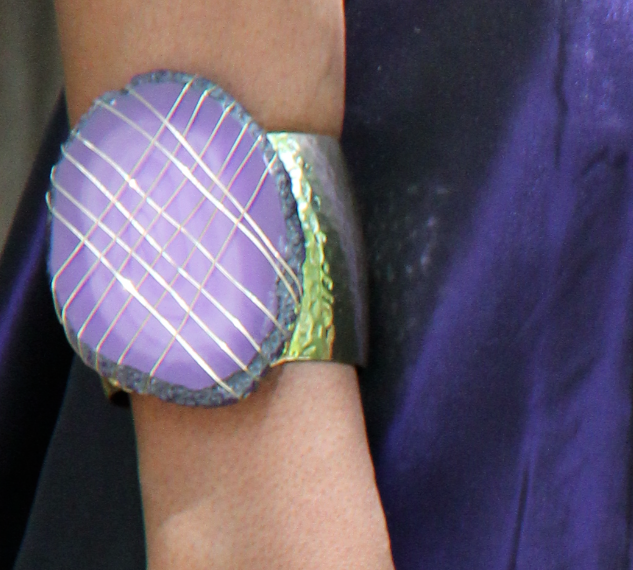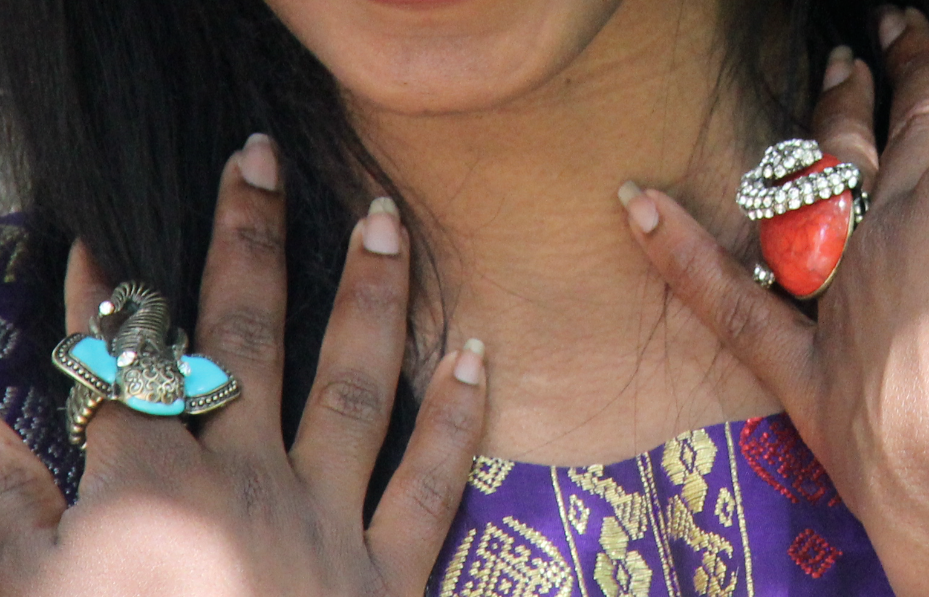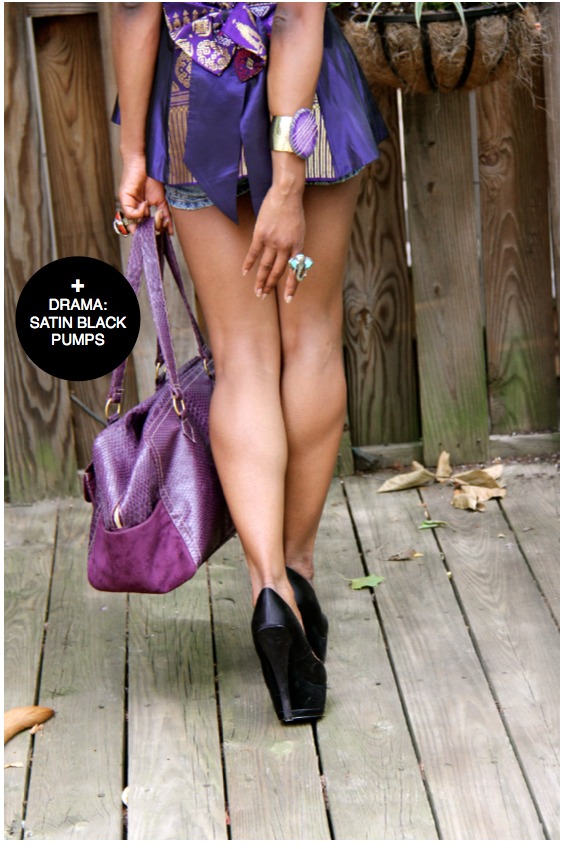 "If you haven't got it, fake it! Too short? Wear big high heels, but do practise walking!
- Victoria Beckham