UK, Ella// Lookbook: Comic Book Inspired Fashion: Wonder Woman
Casual x Comic Book Inspiration
It's been my aim to reveal more layers of myself through Lookbooks.
Whilst being a lover of fashion and all things pretty I'm also a gamer and a lover of all things usually deemed geeky. I love roleplaying, gaming, sci fi, comic books and more. It is something though that generally doesn't have a specific fashion and not every geek or nerd dresses like the boys from The Big Bang Theory. Despite being a Fashionista most of my friends peg me as Amy rather than waitress-come-actress Penny. It's probably because of my large collection of X-Men comics some of which are 12 years old now!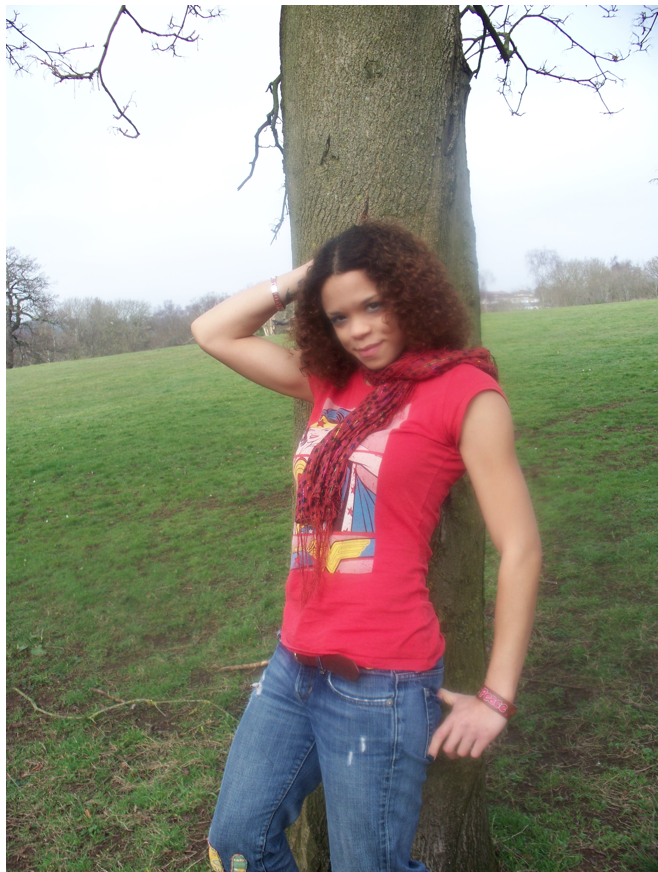 It's all about being casual and jeans and a geeky tee shirt will generally do when out and about as you can see from this photo. Of course these can be jazzed up with accessories for a more fashionable look.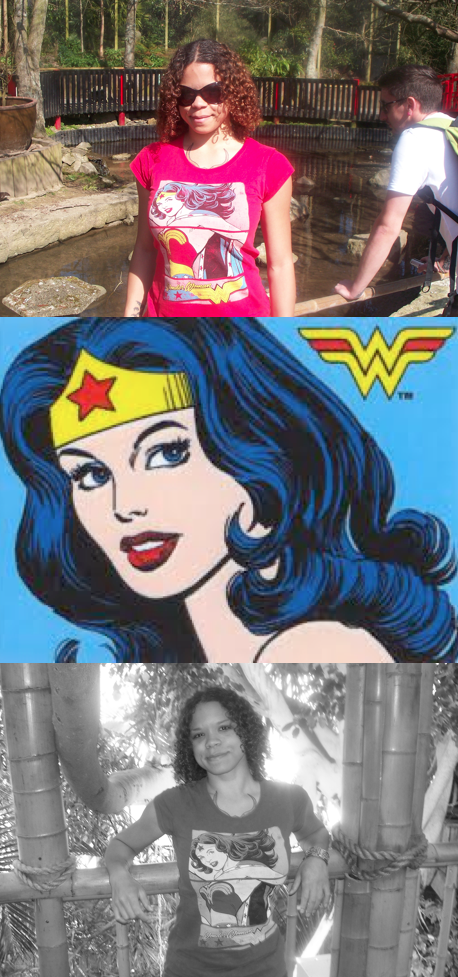 I think comic book fashion is a great way to add colour and modern art style prints to your wardrobe and artists such as Andy Warhol took inspiration from comic book art style. This close up of another Wonder Woman tee is a bit different and showcases her logo. I love the energy of red and yellow. Adding a bit of the Kent appeal I rocked my reading glasses to the look with this shirt.
I chose Wonder Woman for this Lookbook as I think she's a character that every Fashionista can relate too.
She is often related too as a goddess of style with her outfit changing throughout the year to keep it on trend according to the current publication. Recently MAC collaborated with Wonder Woman to produce a range of makeup and accessories that reflected this with vibrant red and blue packaging and limited accessories. I had to get in on that action and bagged myself a big makeup bag.
When it comes to comic book inspired fashion it's all about mixing up how you wear it. It combines well with different accessories for cold and warm weather. In the first look with this different shirt I rocked it with multiple bracelets and a starry scarf tie. In the second look I re-worked it with Betsey sunglasses and a chunky gold cuff at Newquay Zoo.
The Accessories//
The scarf was a buy from alternative fashion store Blue Banana and features red with black stars and threads through of gold.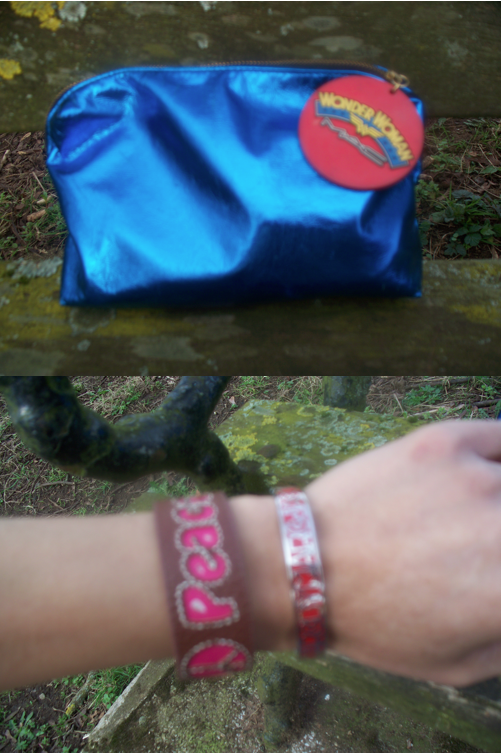 The first bracelet is from Claire's Accessories which I picked up because I loved the bright pink and brown combination with the peace lettering and symbols. The red bracelet is a Marc by Marc Jacobs bangle. The gold cuff was a Christmas present so no idea where it came from!
xxx
Ella
London Editor
Wonder Woman Style Inspiration//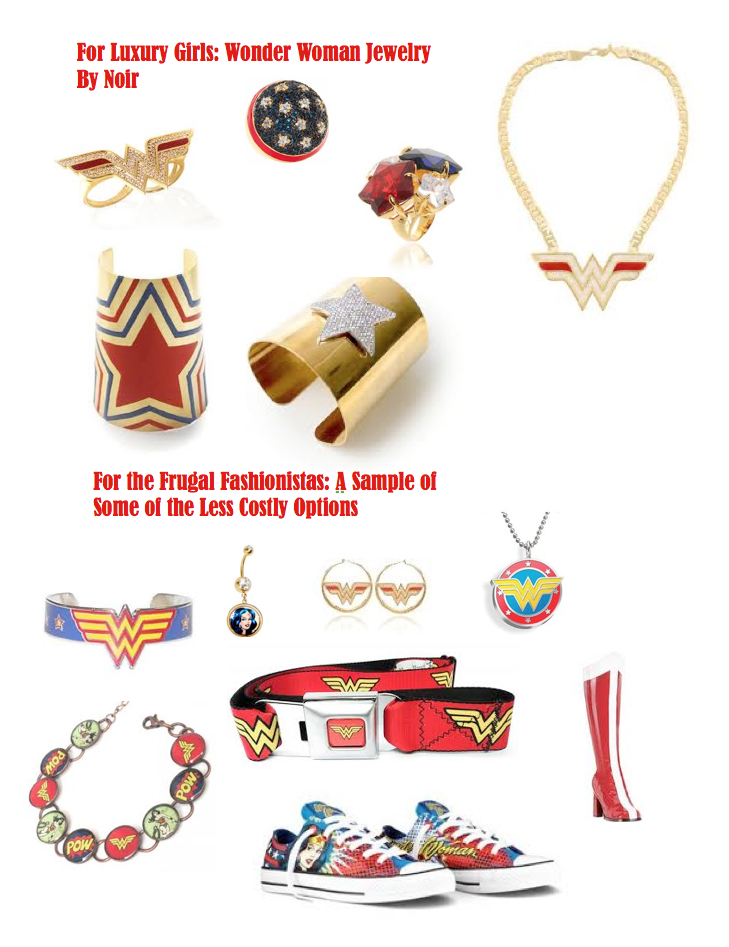 Images  found here…