Chanél// An Introduction to Temidra Willock and Vivid Blueprint
This designer recently came to me with her designs. Upon looking at them, I was intrigued. I knew I had to interview her. I included an excerpt from her press release and her responses from our email interview. 
Temidra Willock is a 22-year-old designer from East Hampton, NY. She attend Ross School and then later moved to California where she studied Fashion Design at the Fashion Institute of Design and Merchandising in Los Angeles. She found her love for design at the age of 8. She loved creating clothing for her American Girl dolls and slowly developed her skills through out the years. She would create Halloween costume for her siblings, and clothing for herself.

Temidra first learned how to sew from her mother, and to this day still learns neat techniques and tricks. She is greatly influenced by different cultures as well as her hometown. She loves traveling, art, and exploring new things and portrays them through her designs.

After college Temidra worked in the Interior Design Industry designing textiles but, quickly came to realize that her passion for designing was in the Fashion Design Industry instead. Temidra decided to comitt herself in started her own label. One that represents her style and creativity.

Temidra presently lives in East Hampton, where she is hoping spread the love of art, and fashion.
Chanel: How did you think of the name Vivid Blueprint?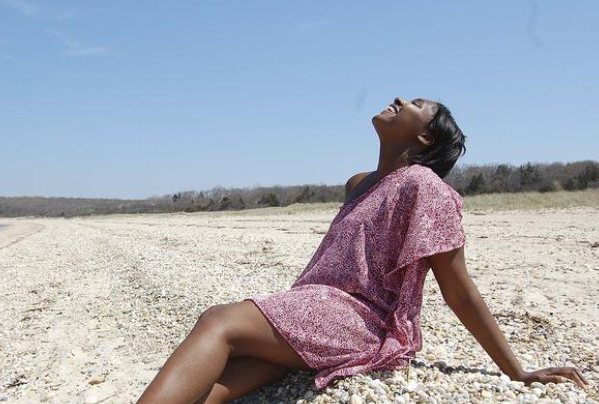 Temidra: I wanted a name that represented my design aesthetic, and the idea of what I believe every girl wants when they go out. That is to be memorable, and to leave a strong positive impression. That is how I came up with the name VIVID.
I also want to provide girls with the guide on how to achieve this idea of being unforgettable, which is how I came up with Blueprint. Together it's VIVID Blueprint. My definition of the name is that it's a vibrant guide to fashion.
C: Describe the kind of girl that would wear your collection.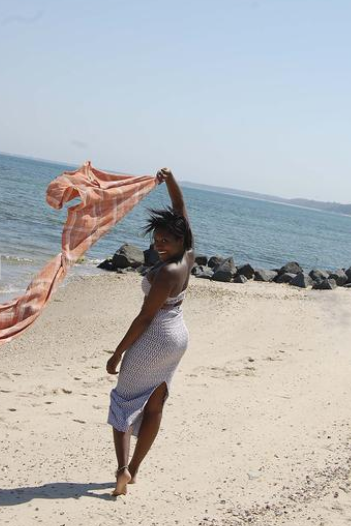 T: I'm really inspired by the place I grew up, The Hamptons. In the summer time people from all over the world would come for vacation. I would always hear different languages and see different cultures. It was like traveling without having to go anywhere.  There are tons of things to do there. There's the beach, lots of restaurants, gallery openings, horse shows, music festivals, high-end shopping, and pool parties. Pretty much anything glamorous. I think any girl that inspires to live that lifestyle will love my clothes.
I also aim for my clothes to be multi-purpose. Whether it is a dress that can easily transition from day to night, or a reversible tote bag. I think any girl who wants more for her money can relate to the collection.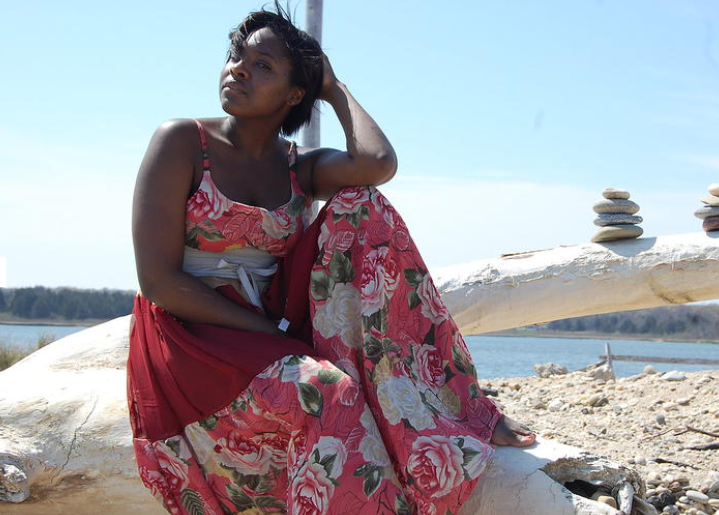 C: What's your favorite piece in the collection?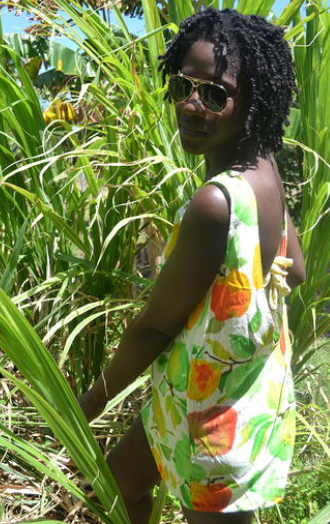 T: Oh  gosh, I love everything because it's totally me, bold colors, and playful prints. But if I had to pick my favorite piece it would probably be the "Main beach Maxi" Everyone who visits the Hamptons packs a Maxi dress. It's like an essential. I would also have to choose the floppy hats. They're just really fun, and different from what I've seen around, and they're reversible so that's a plus!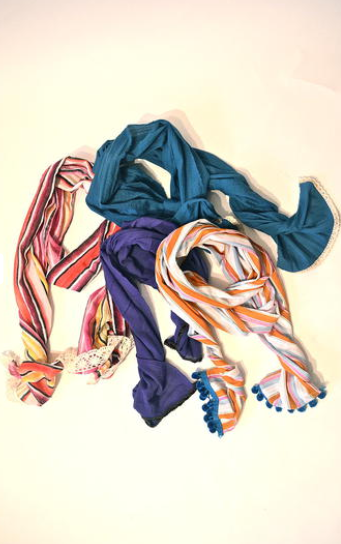 T: Will it be available in boutiques someday, or just online? What are your future plans?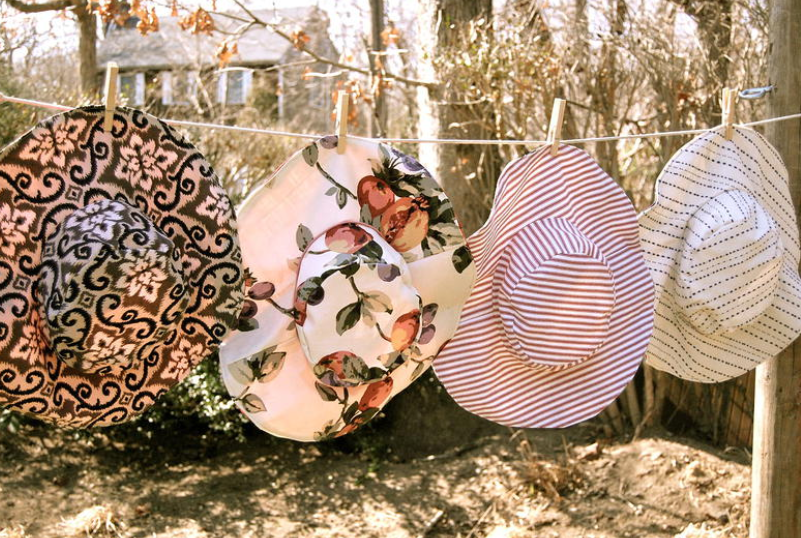 C: I hope so! I really like the idea of it being a "hole in the wall" sort of thing. I'm a sucker for thrift stores. I love the idea of having only a hand full of people out there wearing the same thing as me.  So as of right now I'm happy with just selling things online, and not mass-producing. I'm thinking of maybe getting a few pieces into local stores here in the Hamptons.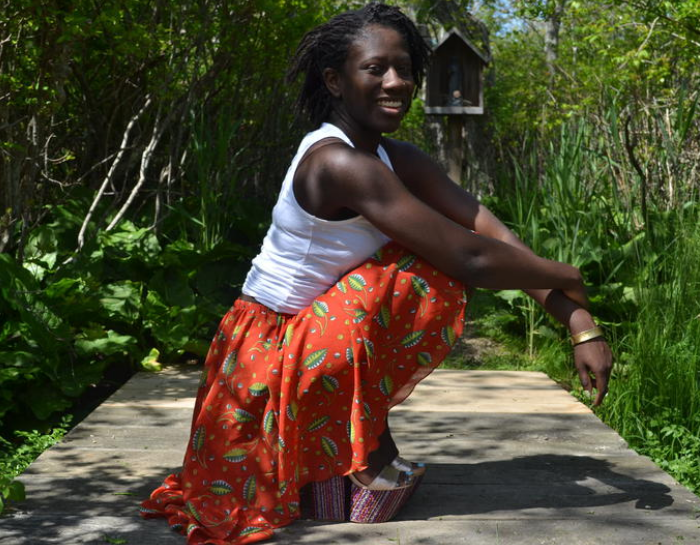 Maybe a few years from now and I'm doing really well I can get into stores like "Scoop" or even opening my own stores but, until then I'm beyond happy for where I'm at.
When you visit the Vivid Blueprint website, you will see nothing but one of a kind pieces. My favorite items are her summer dresses and her American flag skirt. These would be ideal to way on a lazy summer day. I also find myself obsessing over her accessories like her handbags and bandeau tops. Best of all, each one is under $200. Her personality and passion comes off her in each of her pieces just like it does in this interview. I hope to see her collection someday in a brick-and-mortar store, possibly in the Hamptons. 
New TFB Contributor Alert// New England: Meet Chanél
My name is Chanél. (Yes, like the fashion designer.) I'm the writer, editor and publisher for The Fashion Guru Blog. I currently live in small town, Massachusetts, not New York City as some may believe. I am a 26-year-old professional writer and soon-to-be published author. (I also work for a living.) I graduated in 2010 with an A.S. in administrative medical assisting, but I have a strong desire to work in fashion. I also have taken classes in each of the following subjects: photography, art, creative writing, fashion merchandising, and dressmaking and design.

My work has been seen on online magazines, websites, blogs and businesses. I started writing at 7 years-old and have stuck with it since. Since then I have written several short stories, two novels (one finished; one in limbo), two editorial pieces and millions of articles. In the future, I will be writing for The Fashion Brewery. Look out for my upcoming pieces!

On my spare time, I like to create collages, listen to all kinds of music, talk to my friends, spend time with my family, read fiction or biographies, take walks, go shopping, and dance to Zumba. My future goals include publishing my first novel and to get into the fashion industry.