Coverage by Taylor J & Dee à la Mode// The Sak: California Fiesta Themed Press Showcase in NYC
Hey TFBers! New York contributors, Dee à la Modee and Taylor J, attended an invite only press showcase at the NY showroom for The Sak. Check out their take on the various Spring '13 Lifestyle Collections. As many of you already know The Sak houses Sakroot and Elliot Lucca!  TFB loves The Sak and they do an amazing job of maintaining relationships with bloggers. A few days ago we shared a contest to win a handbag from The Sak and now we are sharing some of their latest designs:
Taylor J Talks The Sak: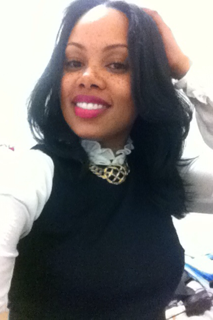 "I immediately saw a beautiful color scheme of raspberry pink, ginger snap, turquoise, neon yellow and lime green when I walked into The Sak Fiesta event.  The crowd was bohemian meets new school.  There were smiles everywhere as people ate shrimp quesadillas and sipped margaritas in multi-colored glasses.

The Sak is known for their soft leather and durable bags but they have now expanded to hats, scarves, belts and shoes.  I fell in love with the handmade crochet loafers. 

They were reasonably priced at $59.00, which is unheard of for handmade comfortable stylish footwear.  I couldn't keep my hands off all the pebble soft leather.  Each piece was inspired by a California-chic meets modern 70s vibe.  

I can't wait to purchase one of the floppy straw hats for a getaway!"
Dee à la Mode Gives You the Deets: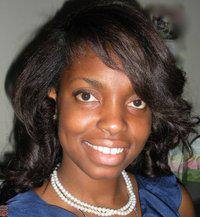 "I was very happy that The Sak has branched out into shoes, and recently to hats and scarves. My favorite item was the printed cotton scarves. They are extremely soft, light and cool when you're outside, yet warm when you're in an air conditioned environment. The print is very artsy and pretty, plus it sends a message of peace.

Also, in a very good strategic decision, The Sak has begun to put out bright neon colors in addition to their well known earthy colors.

This opens up the field for customers who like The Sak's sturdy, well made soft leather and fabric bags but have a flair for dramatics. Well done The Sak!"
The Showcase:
About Dee a la Mode:
Dee à la Mode is a contributor for TheFashionBrewery.com. Although she is an IP lawyer by trade, she has a passion for fashion. Dee's style is best described as boho preppy meets world traveler! When she gets a free moment from keeping up with emerging issues in trademark law, she loves covering New York fashion events for The FashionBrewery.com. Check out her other pieces on TFB here!
About Taylor J:
Taylor J is a new contributor for TheFashionBrewery.com. Taylor J is also a lawyer by trade with an eye for fashion. She has an amazing vintage eye glass collection and loves mixing old with new. Taylor J's style is best described as hip but staying true to the classics. Her style was honed on the streets of New York and amongst the scenic backdrop of her ivy league alma mater. Taylor J started off as a TFB reader but is a new addition to the contributing writer roster!