Los Angeles: Filter Magazine's Culture Collide Festival with Anywhere Artist (Festival Photos & More!)
Rewind. So this month has been beyond bananas Earlier in October, I posted on TFB's facebook about the Filter Magazine's Culture Collide 2012 Music Festival.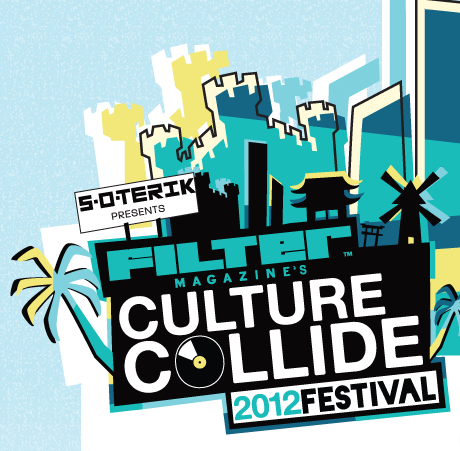 I told readers to meet me at the Anywhere Artist Booth and I am so glad some of you all came out to see the scene! I, along with the Anywhere Artist team, asked attendees to download the Anywhere Artist, DJ Beam app. The DJ Beam app provides  hot music mixes for free while connecting you to the social media accounts and blogs of the artist. This upcoming week I would like for TFB readers to join the download party. Details for grabbing this app are at the bottom of this post.
We gave away cool full color v-neck t-shirts with the artwork pictured in the photo above. The artwork is stunning and many people approached us to purchase the t-shirts even though they were free!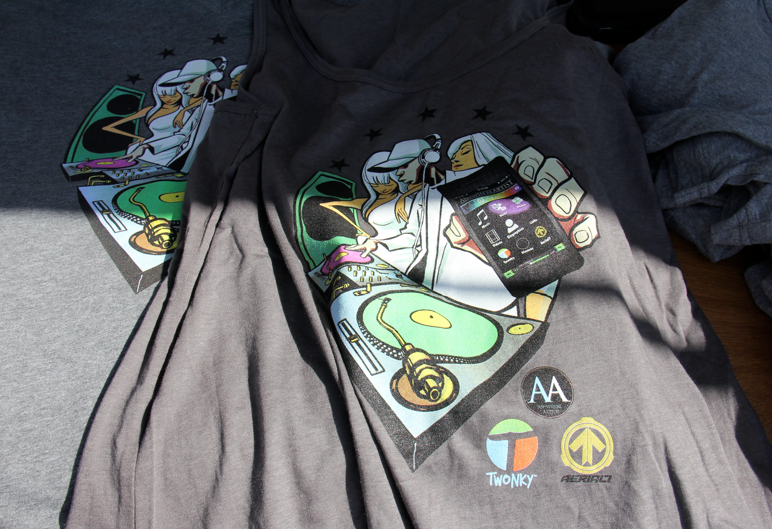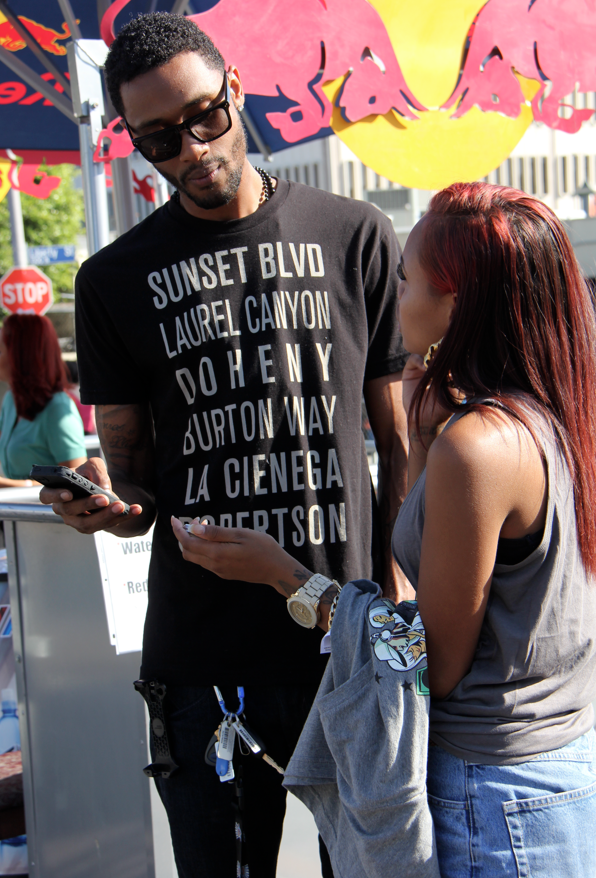 For iPhone users, a quick download landed concert goers with a free t-shirt and hours of hot indie music!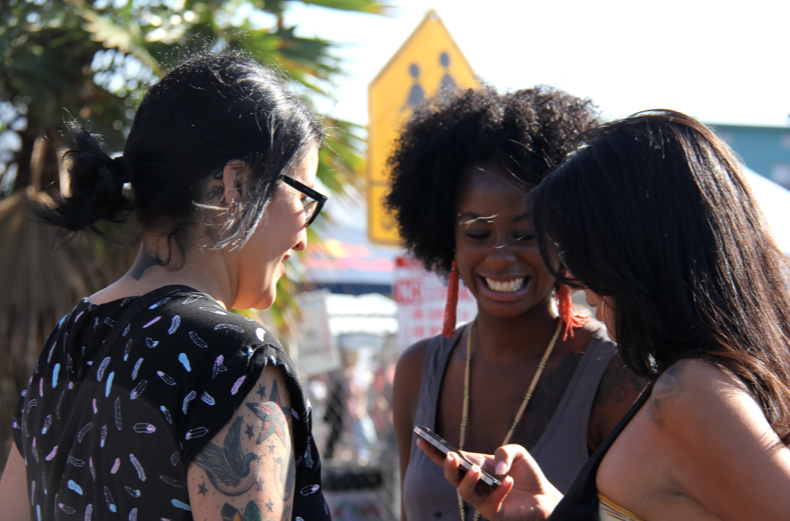 I had a great time and I really liked the bands who played the first half of the festival even though the later bands brought out a larger crowd.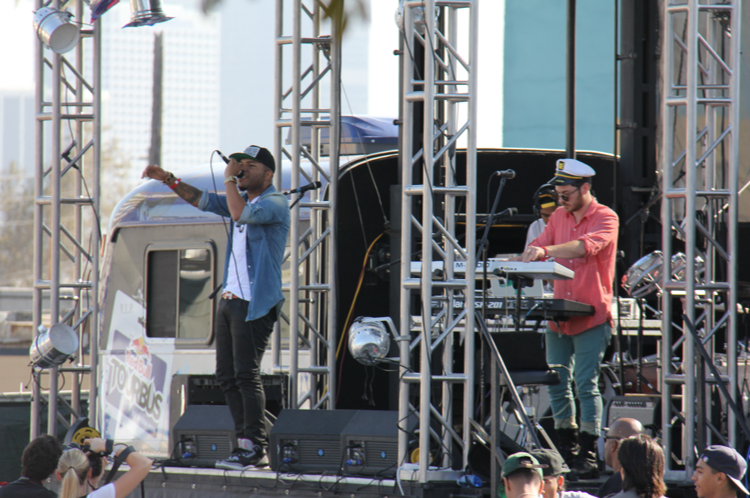 I also enjoyed checking out music festival style. There was a gambit of looks and I snapped a motherload of photos for those of you who want to see what people wore!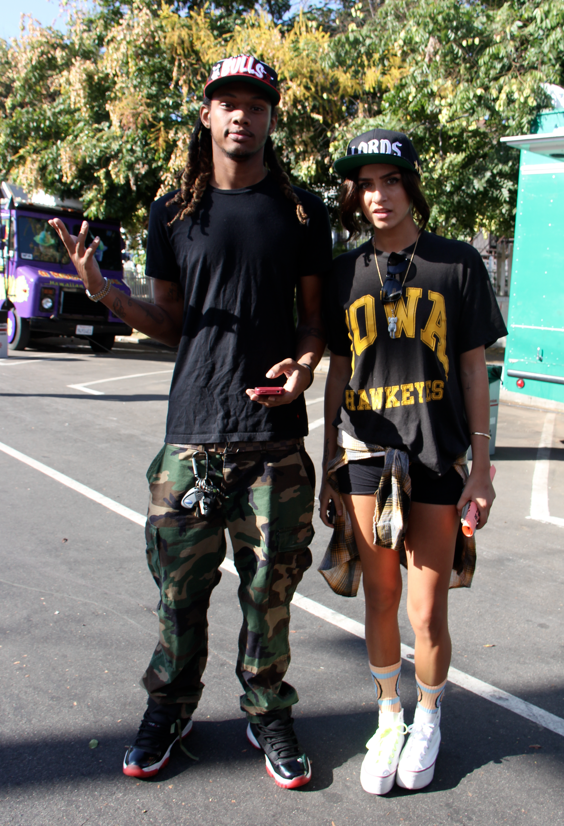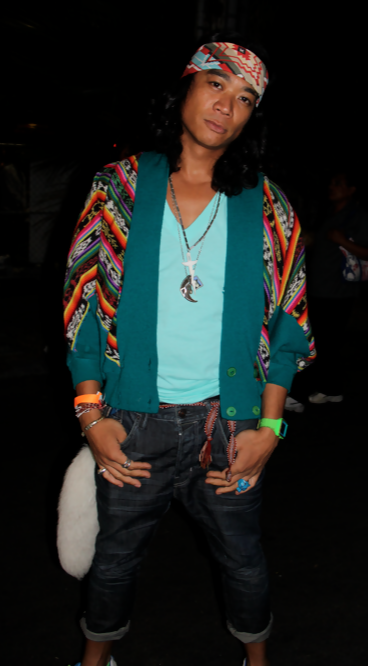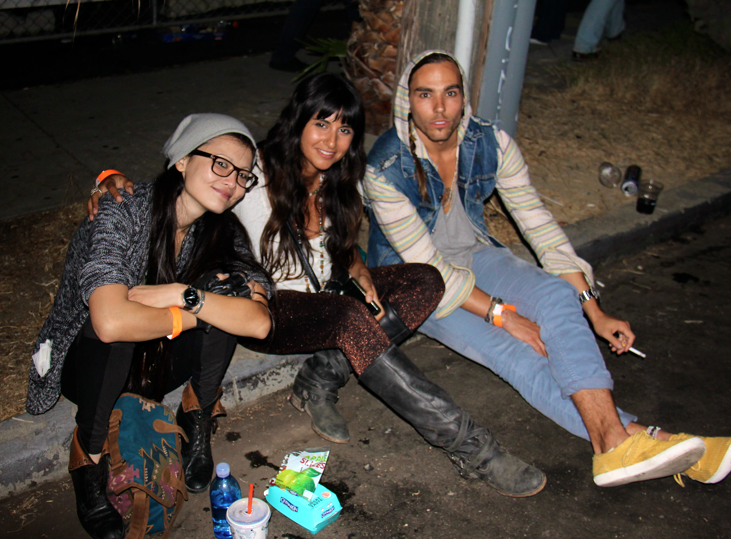 Event sponsor, Soteric Clothing, also had a booth and I took some time to get a closer look at their printed t-shirts and hoddies.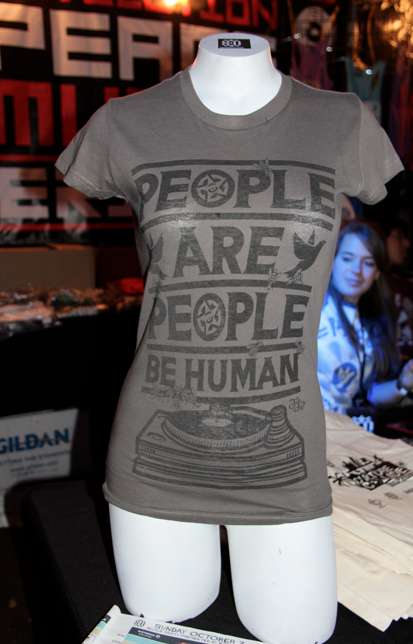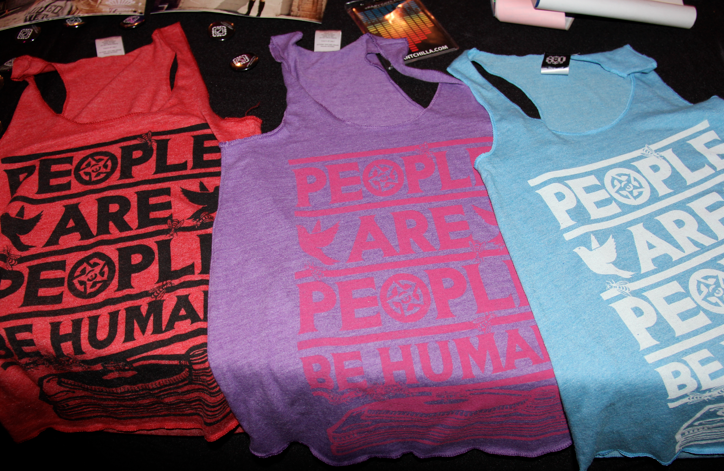 Learn more about their brand via their facebook page: http://www.facebook.com/Soterik
Food trucks provided a variety of food choices for hungry concert goers. The vibe was warm and as the night went on the crowd steadily increased.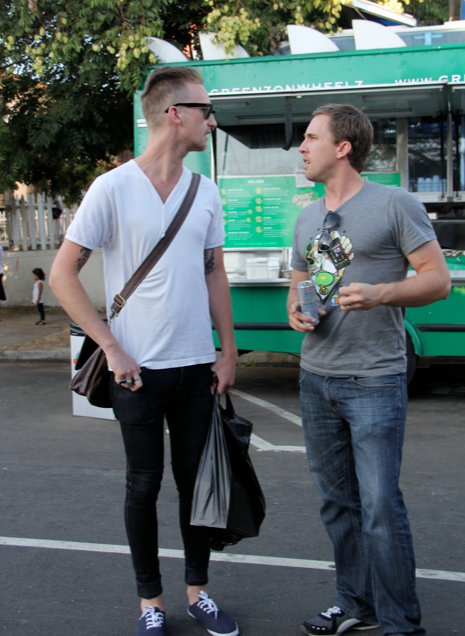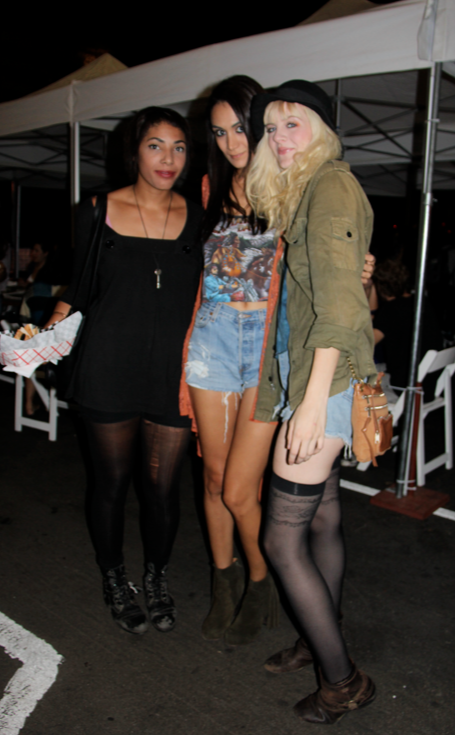 Photographer Jonathan Canny snapped some music festival personal style shots of me the next day in an Anywhere Artist tank. Enjoy!
Xoxo
FashionBrew


Filter Magazine Photo Gallery & Photos
Wish you were there? Well, at least you can see the scene through the eyes of my camera lens…
+ Introducing the Anywhere Artist Mobile App Platform
I thought it would be a great idea to give you all some deets on Anywhere Artist and how it may be utilized to help those of you looking to promote yourself. Check it out:

What is Anywhere Artist?
Anywhere Artist is an iOS app platform designed to allow anyone, established or new to the their industry, to promote themselves to over 500 million iPhone, iPad, and iPod Touch users worldwide.  Anywhere Artist is not merely a "media kit" or promotion aggregator, but a complete social network of its participants.  With Anywhere Artist's "Discover" feature, every app will cross-promote itself with every other Anywhere Artist app.  What this means is that you will no longer have simply your fan/customer base, but that of everyone participating in the service.  Users find more great content, you get discovered.  A win-win.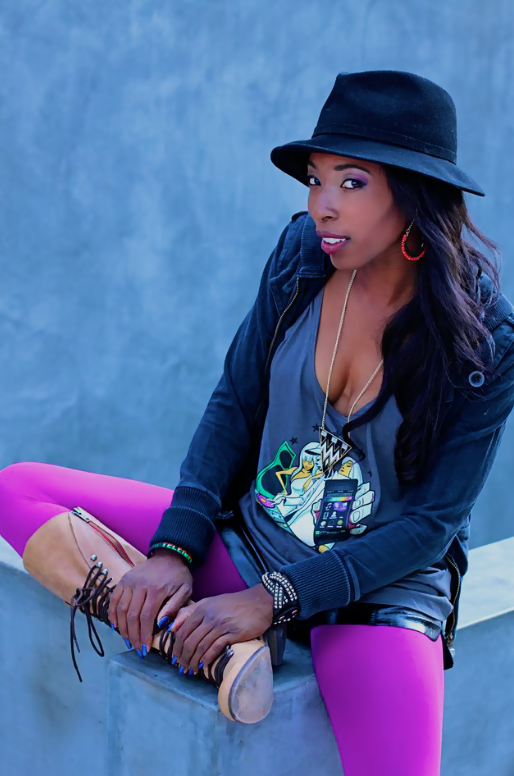 Who is Anywhere Artist geared toward?
Anyone with a drive to succeed and a desire to have personal control over content without having to sign up for an expensive service.  Full service options may claim to take care of every detail, but often lack a hands-on approach and come at a hefty price.  Anywhere Artist offers an easy, optionally ad-supported, alternative that puts the daily updating of news, destinations, events, photos, videos, etc. directly under your control.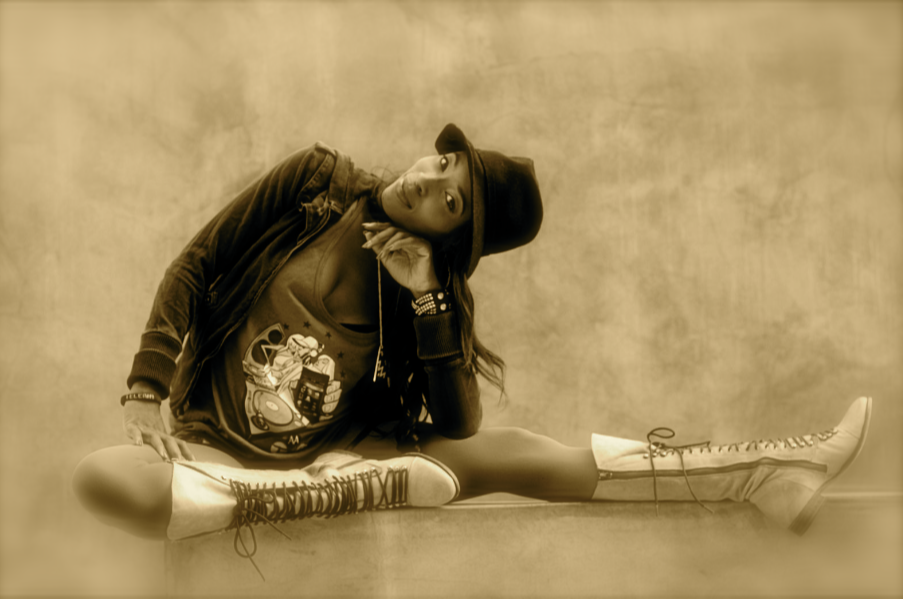 What is the advantage of Anywhere Artist?
Your app is completely in your hands to build and customize with the easy-to-use Anywhere Artist Portal and will be available for your current and future fans to download FREE of charge.  Another advantage to the Anywhere Artist platform is that your fans will be able to view your content anywhere in the world, with or without an internet connection.  No more frustrated users deleting your app because it doesn't work where there is poor service.
Download Party!
Join the fun and download the DJ Bean for free by visiting the itunes store here…

Are you looking for some of the best DJ mixes on the planet? Look no further than the DJ Beam app from Anywhere Artist. In collaboration with Twonky and Aerial7, the DJ Beam app highlights some of today's best DJ's music, news, photos, videos, and more.

The app also features the Twonky Beam technology which allows you to "Beam" the music from the app directly to a DLNA certified device (such as TVs, audio receivers, etc.). Note: To Beam music you must be on a WiFi network and have the Twonky 7 Beam server running.
Anywhere Artist @ Culture Collide