LA Fashion Week// Sabine de Brumes Runway Presentation at the Standard Downtown LA
French designer Maïa Gysens presented a delightfully soulful collection on a crisp night in the heart of downtown Los Angeles during Fashion Week LA. The Sabine de Brumes collection consisted of variations of shades of black and white. I was presently surprised by the designer's ability to create different looks with a limited palette. her clothing is perfect for the jet set pool side diva or the down to earth party girl who wants to look fashionable while hitting the beach. I am in love with some of the dress cover ups and the knit details. I had a chance to speak personally with designer Maïa Gysens and she explained that her line is influenced by culture and music. The presentation was flavorful, and models walked with a sultriness that complimented the line's romantic aura. I absolutely loved the one piece jumpsuit and romper pictured below!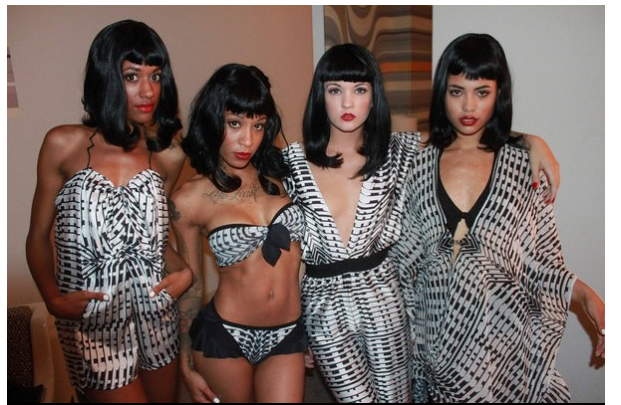 Credit: Felix Salzman
The crowd was excited and I snapped tons of attendee photos. Check out TFB's slideshows below for a better look at the event. I wore a sequined top with bright red jeans from GAP. It was perfect for the slightly cool night air but not constricting.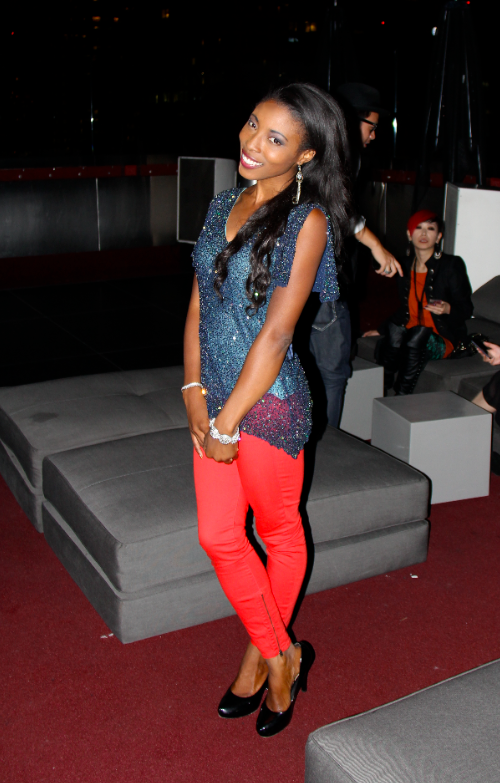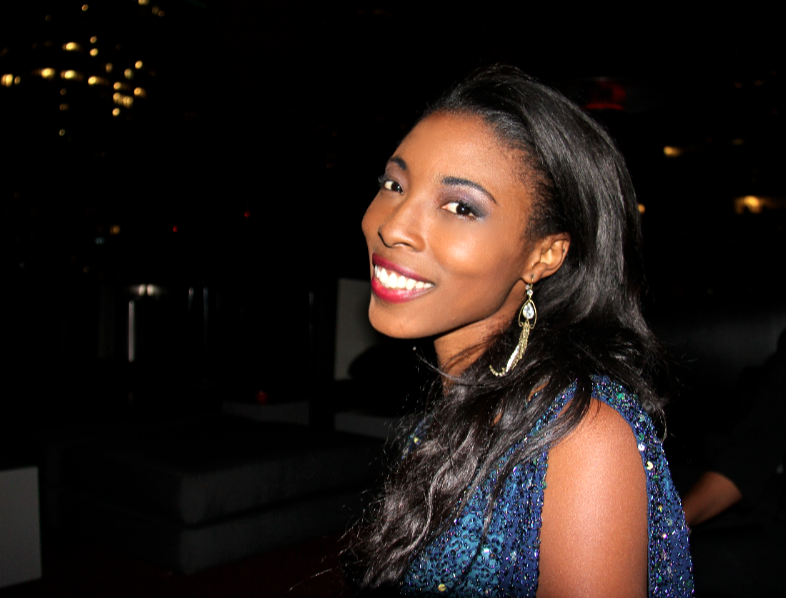 Luxury swimwear designer Joanna Kinsman (of Miss Kinsman) also came out to the show: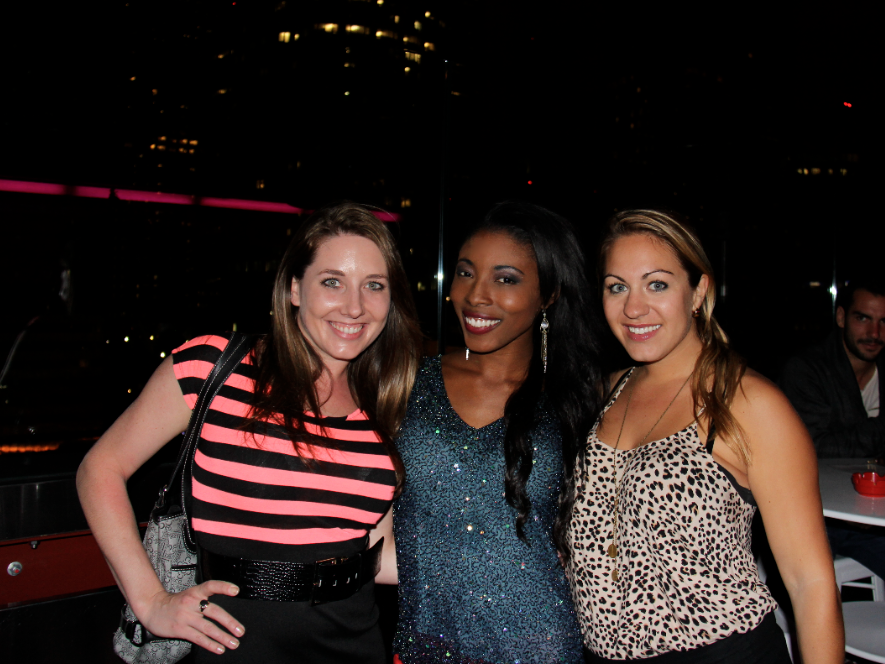 Runway Photos followed by Attendee and Atmosphere Photos: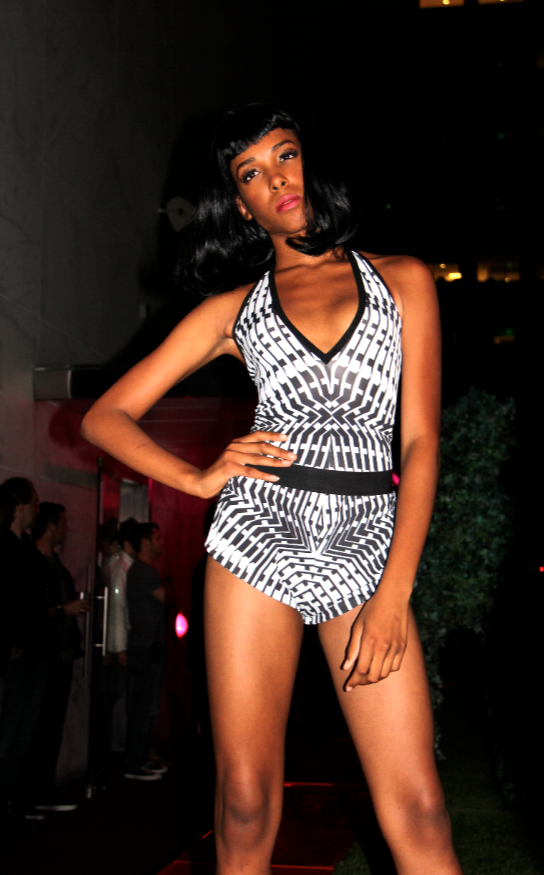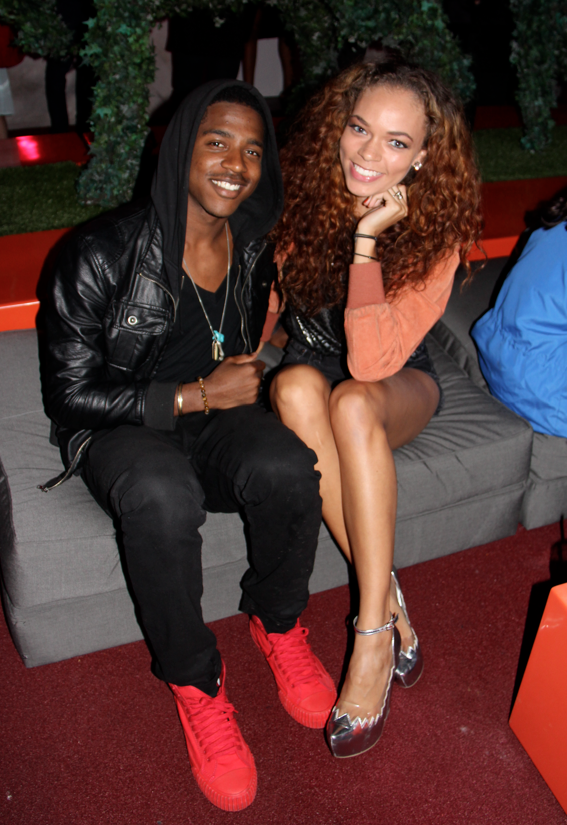 Societe Pierre had this to say about the presentation:
Closing out L.A. Fashion Week, French designer Maîa Gysens launched her Sabine de Brumes "Swim & Dream Wear" collection on the rooftop of the Standard Hotel Downtown L.A yesterday. The stage was set at night as the glow from the surrounding skyscrapers lit the runway. Models posed in delicate black and white swimwear and wore matching black wigs to complete the look. Guests enjoyed the views and cocktails while lounging on modern furniture around the pool.
Behind the scenes: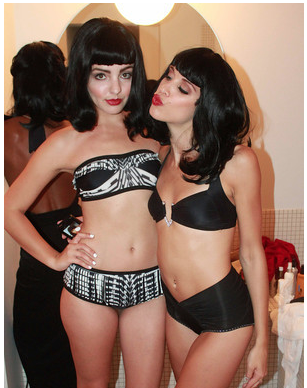 Credit: Felix Salzman
Designer Maïa Gysens strikes a pose: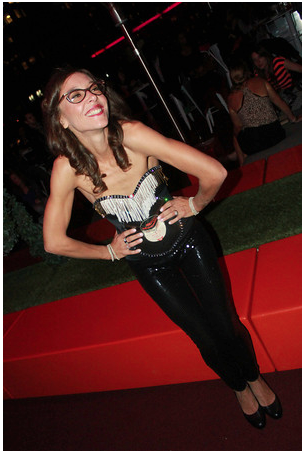 Credit: Felix Salzman
Follow Sabine de Brumes on Facebook  to keep up with news from the line: http://www.facebook.com/sabinedebrumes