VLV of NYC presents Eastern Opulence For Fall & Winter 2012
 F-I-E-R-C-E!
Eastern Opulence For Fall 2012

, by far my favorite trend of the season. These rich looks come and go down runways through out the years but for me it's perpetual whether it's trending or not. Fashionista's need not wait for styles to hit in mag's to kick back with it, you just do because you can. My long term members know how I rave about kimono's and tunics and if you search my older posts you'll find some of my own fashion buy's.
LOVE this trend. Love the lux, the gorgeous patterns, the feminine allure and mysterious global other worldly appeal. Sometimes a pair of jeans and a boring top doesn't cut it, the fashion beast lurking inside you needs it's fix. And fix a plenty this season. Addicts get set to scour boutiques, you'll find nothing short of foreign flair at retail.
Faint of heart need not bother…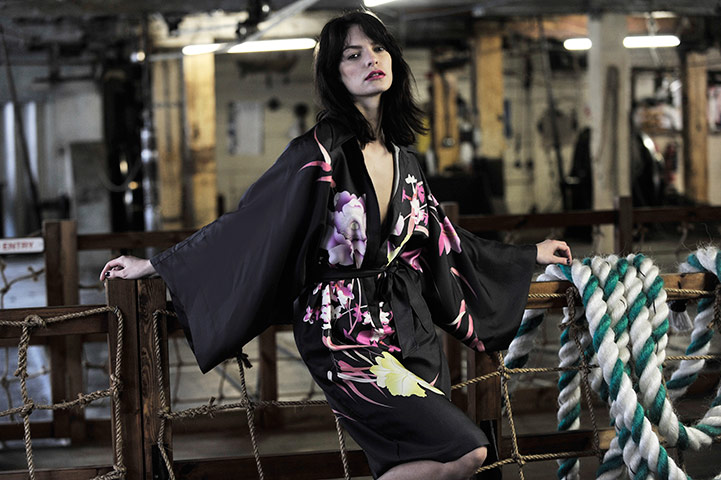 What's the look all about? Fashion likes to continuously takes it's cue from empires of the past, Eastern Opulence drawing inspiration with motif's of Asian, Oriental and Middle Eastern flavor. From Tibet to the Turkish mountains drown yourself in intoxicating mystery. Overdose on the touch of lush fabrics of silk, velvet, patterned brocades and delicate embroidery.
Swirls of colors, cherry blossom prints, rich royal red, blue and gold colors will make you posh girl of the night. Bold geometric and wild pattern prints mixed with layers and chunky accessories will let others know you came to rock out.
A little more tame are we? Then simply pair a decadent embroidered blouse with a pair of black leggings and fierce pair of biker boots. Nothing says get out this girls way, more than when femininity meets edginess. Stay beautiful! XOXO
Will you dare to allure and mystify this season?