Being Nerdy Was Never Sexier + Meet TFB's Newest Contributor: FIDM student Ursuela S
Being Nerdy was never sexier…
Bring out the plaid skirts and blouses Spring/ Summer 2013 has some exciting trends to look forward too. One of those looks is the
"Nerdette"

trend. The outsider look that has been around before but is coming back and looking smart has never look sexier. Men and women are maximizing this trend.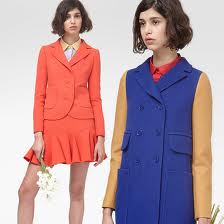 You can turn on your "nerdiness" at full blast or just add an accessory like geek glasses, designer smarty pants glasses or even argyle socks to try this trend in small doses. In parts of Asia, fashion braces are gaining popularity as a fashion statement for youth looking to add a surefire quirky nerdy look to their everyday look.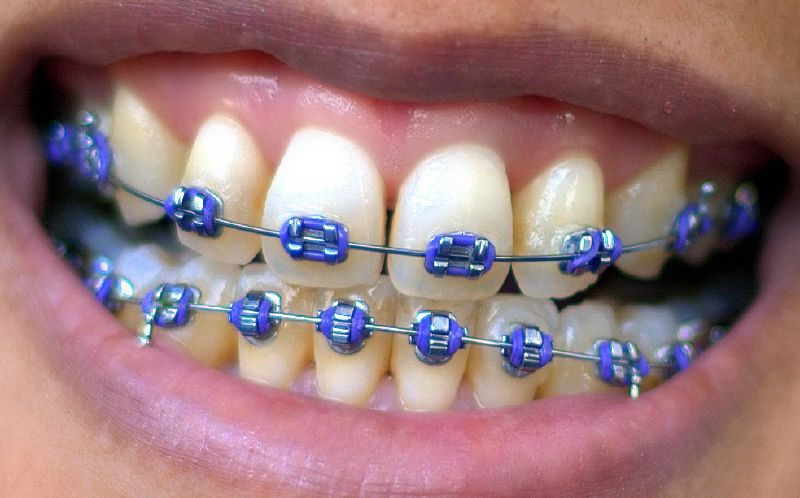 Pull from "nerdy" looks from the past decades to find your perfect inner nerd. The 90s, 80s, and 70s are great for inspiration.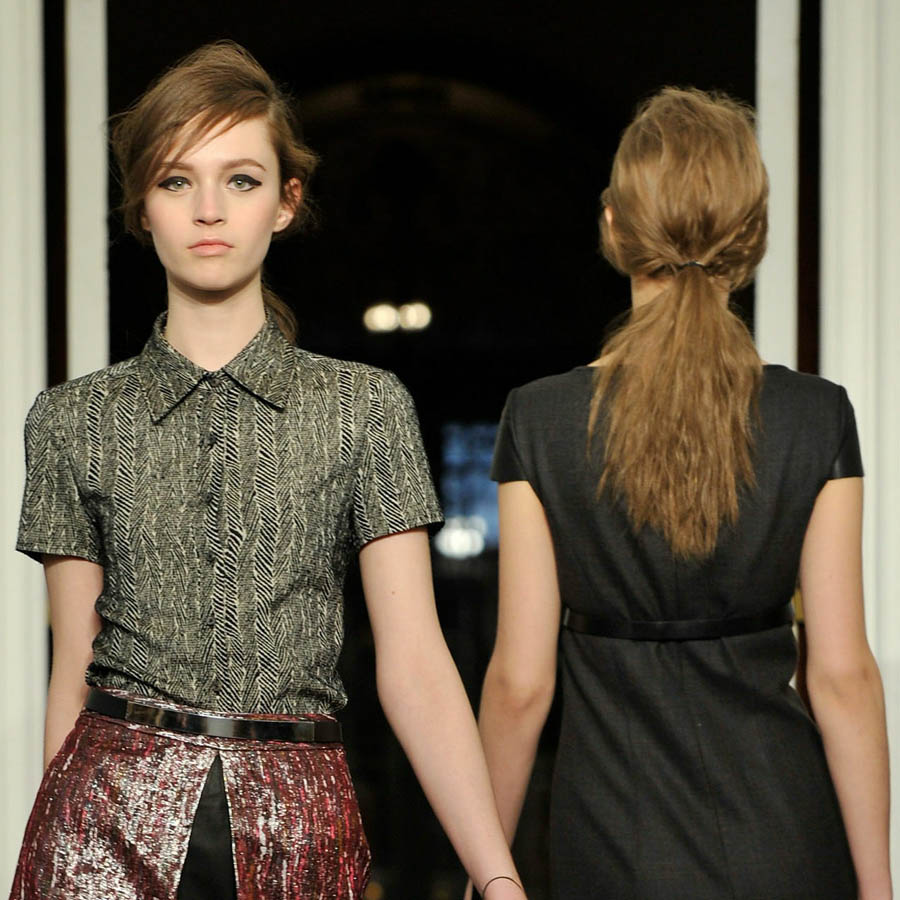 Keep this look fresh by mismatching retro prints with different color combinations are sure to be seen while out on the street. Designers such as Marc Jacob featured this look on his Marc by Marc Jacob Spring/ Summer 2013 runway along with the Carven runway collection.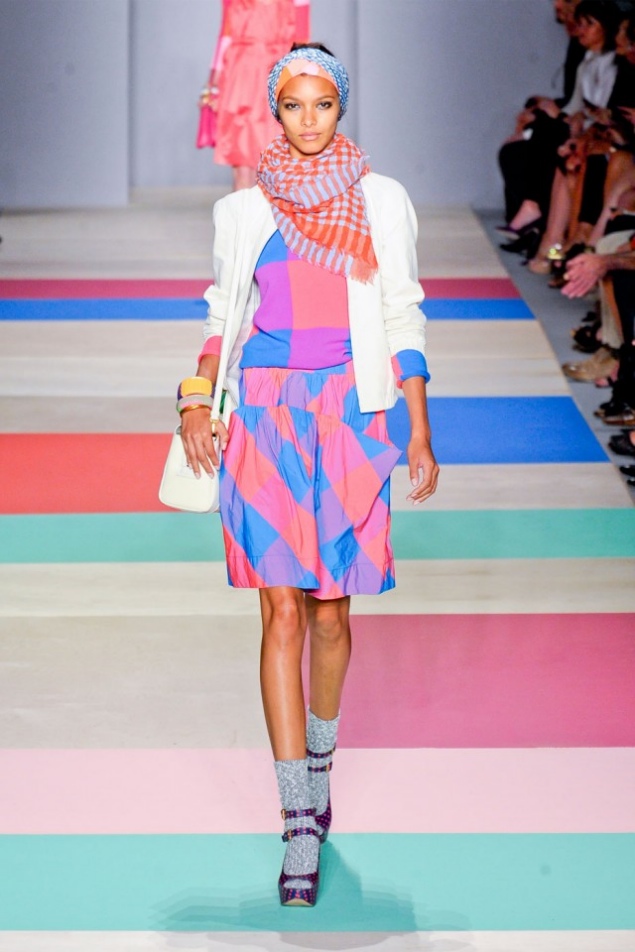 Wardrobe Must Haves for Aspiring "Nerdettes"
Printed socks
Knee length or high socks
Delicate socks that can be worn with heels
Oxfords
Penny loafers
Modern Mary Jane Heels or flats
Quirky Prep School Jacket
Sweaters and more sweaters…
Button up and or collar shits
High-waisted trousers or skirts
Clothes that pull from Mod or Vintage Color Palettes
Boat neck blouses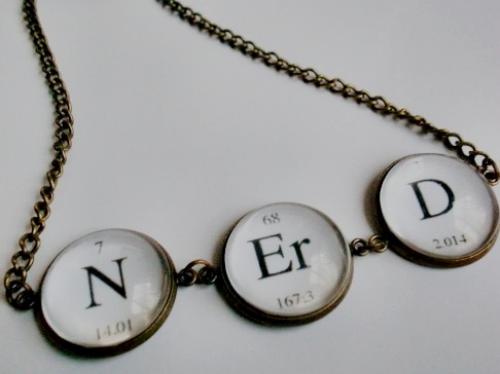 "Who Am I?!" with Ursuela S.
Hello–everyone just wanted to do a quick introduction of myself –I am a current student at Fashion Institute of Design and Merchandise in Los Angeles, California. I am a beginner blogger and am so excited to share how I view fashion with others in the fashion world. To be candid, I'm a quiet person who is trying to break out of her shell. I am currently on a weight loss journey and  am excited to see what happens as well as my progress at the end of the year. I am stuck in the past because I still love 'Sex and the City' and I think I will still be watching it when I am in my rocking chair in my late 90's. I answered a few questions about myself to introduce myself to TFB readers. Check them out below.
Fashionably Yours,
Ursuela S.
Who influences your personal style and how would you describe your style:

That's a good question. I think everyone does not just someone in general I always look around and see what people are wearing and if I like something I see how I can incorporate my own style with it.

Why did you start fashion blogging?

Well the honest answer to this question is because I believe it will help me out in my career. Not saying I'm blogging to get noticed but by blogging I am opening up and communicating along with the world while at the same time making sure my eyes are open to new ideas and trends. So for me blogging is a way for me to keep my eyes open.
What are your plans for 2013?

Losing weight, being more open, and becoming more fashion fab.

How do you think fashion blogging impacts the industry?

It helps designers get their ideas out to the public more rapidly because the readers get to see what is out there that maybe they didn't know about before or possibly skipped over.

What is in your purse?

A better question to ask is what's not in my purse! Hmm… Let's empty it out and see. I have the following items my planner, my sketch book, two pencils and one pen, wallet, two Smashbox lipsticks, mascara, MAC compact, NARS nail polish, my Fendi glasses that I've had forever, lotion, body spray, phone charger, phone, flower ring, and earrings. Yeah see I have the whole world in my purse.
How would you describe your style?

Lazy but cute. I always wear what makes me comfortable but pair it up with a nice, sexy, or fierce pair of shoes.