T'was A Monika Chiang Night: A fashionable evening with Ashley Benson, Sophia Bush and more!
Hey Loves!
A few weeks ago, I mentioned that I attended the Monika Chiang One year celebration on  TFB's Facebook page! I had a blast and it was definitely a fun night of fashion. Her Robertson Blvd. boutique was the perfect setting for a warm and intimate night of fashion. Door girls clad in black checked me in as I arrived and a respectable crowd of paparazzi waited a few steps in from the store to catch snaps of some of Hollywood's top starlet's as they arrived and left. The celebration was perfect. A select crowd sipped on champagne and couture worthy cupcakes from my favorite DC eatery: Georgetown Cupcakes!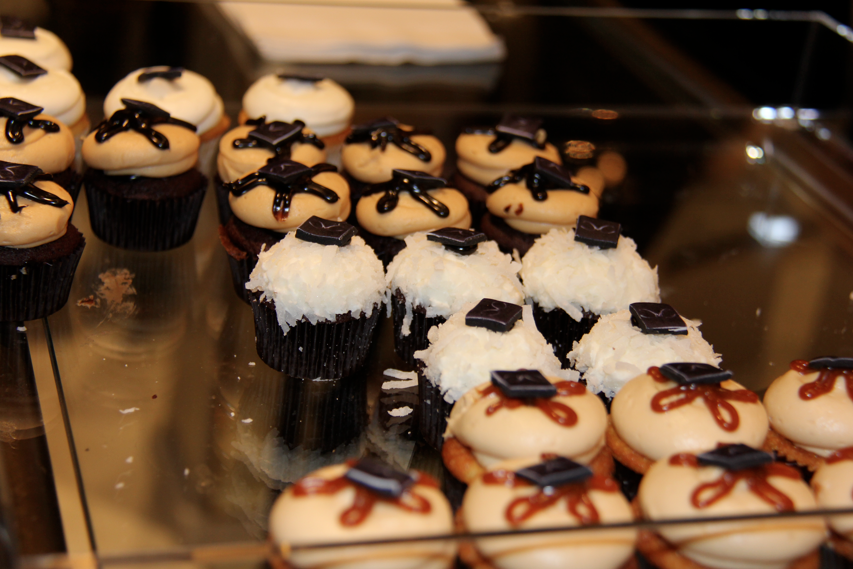 How hilarious is it that I met up my friend, a DC lawyer visiting on business at the event?! DC in LA! We caught up with each other and snagged some seating on a velvet upholstered chaise. The crowd was fashionable to say the least but not pretentious. Everyone seemed to be enjoying themselves and many of the guests could not keep their hands off of Monika Chiang's newest shoe collection.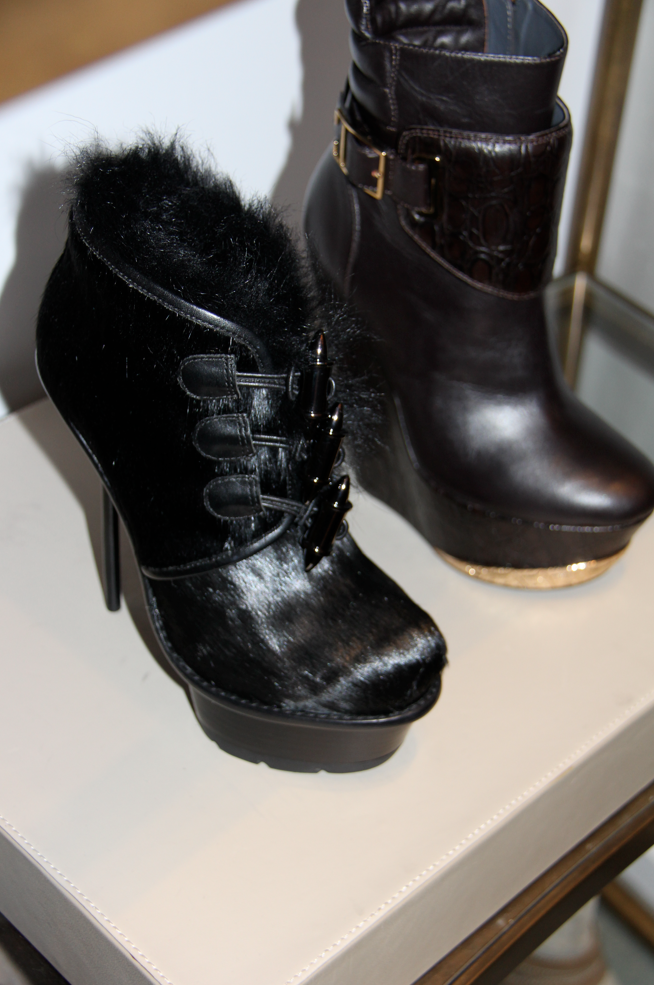 Both the calf hair booties and the leather brown boots with gold trim have my name written on them—in CAPS. Leather, and tastefully placed gilded accents were hallmarks of many of my favorite items from the boutiques. Studding made luxury leather and suede on trend but still elegant.
If you are looking for an investment piece to add to your wardrobe, Monika Chiang is the new go to for fashionable chicas. Handbags were swoon worthy and to be honest it has been a long time since I walked into a boutique and said to my self "I want everything here!"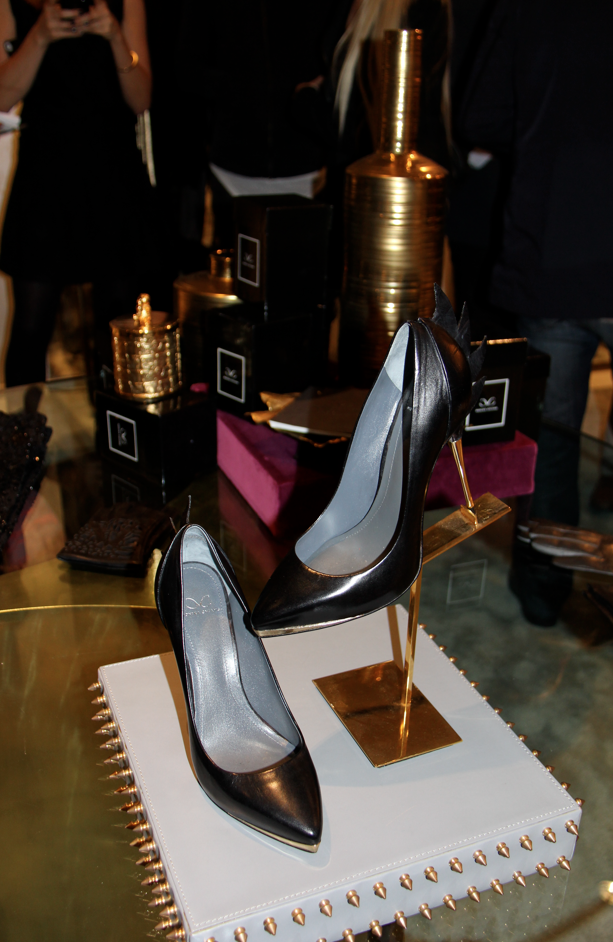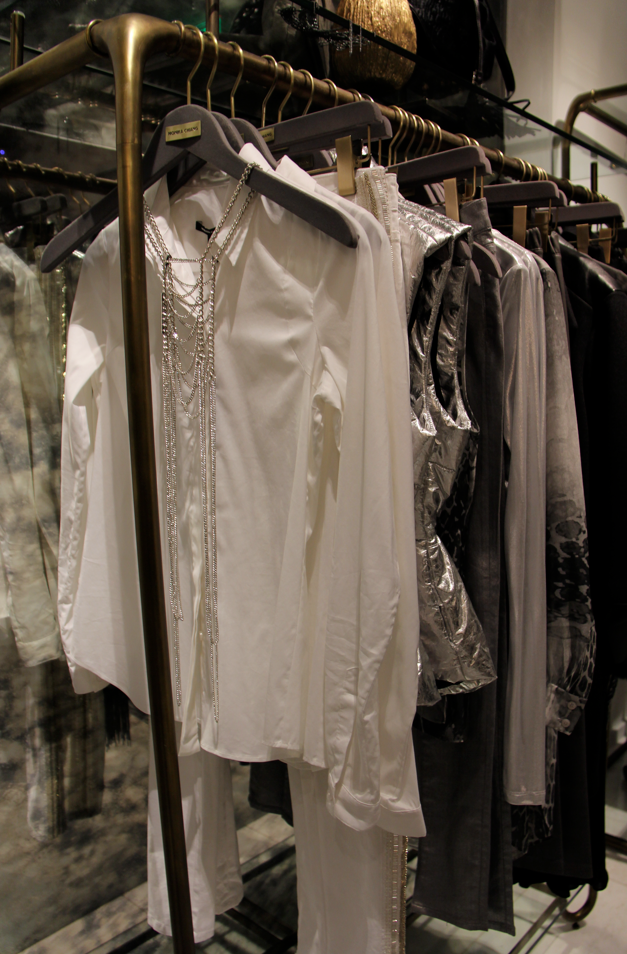 The Designer was fabulously glam in person and I have now decided to follow her blog. She travels a ton and was recently on a safari in South Africa, hanging out in Bali— and right now she is Miami! Check out her blog: MONIKA'S WORLD for more deets. If you are a travel lover you will LOVE her blog.
Also, more good news on the TFB home front. I am partnering with I'm, an innovative and cutting edge Watch company from Italy. This week the company introduced it's latest design the International Consumer Electronics Show (CES) in Vegas to a crazy amount of buzz! I'm Watch is the first smartwatch that utilizes Bluetooth technology to connect to  iPhone and Android- based smartphones to deliver calls, text messages, e-mails, notifications, music, agenda, weather forecasts, pictures and other apps directly to a wear's wrist. Look out for more details and photos of how I style this highly coveted new tech fashion accessory. Happy Friday!!!
Check out more photos and details from the event below…  Intrigued?! Head to  the Monika Chiang Website !
xoxo
FashionBrew
 PS. Make sure to add TFB on Facebook for upcoming contests and giveaways: here.. Announcing the winner from Italy's Love Top Accessory line on Sunday!
SEEN ON THE SCENE:
Shay Mitchell, Ashley Benson and Sophia Bush all came out to support the designer's one year anniversary. Ashley Benson arrived with her boyfriend (the two had just recently rekindled their romance) and Shay Mitchell who told party goers she was sick the night before, said she wouldn't miss the opportunity to shop for some "fierce" pieces for her closet. Georgetown Cupcakes provided delicious cupcakes emblazoned with the Monika Chiang logo.
CELEBRITIES CELEBRATE MONIKA CHIANG'S ONE YEAR
The SCENE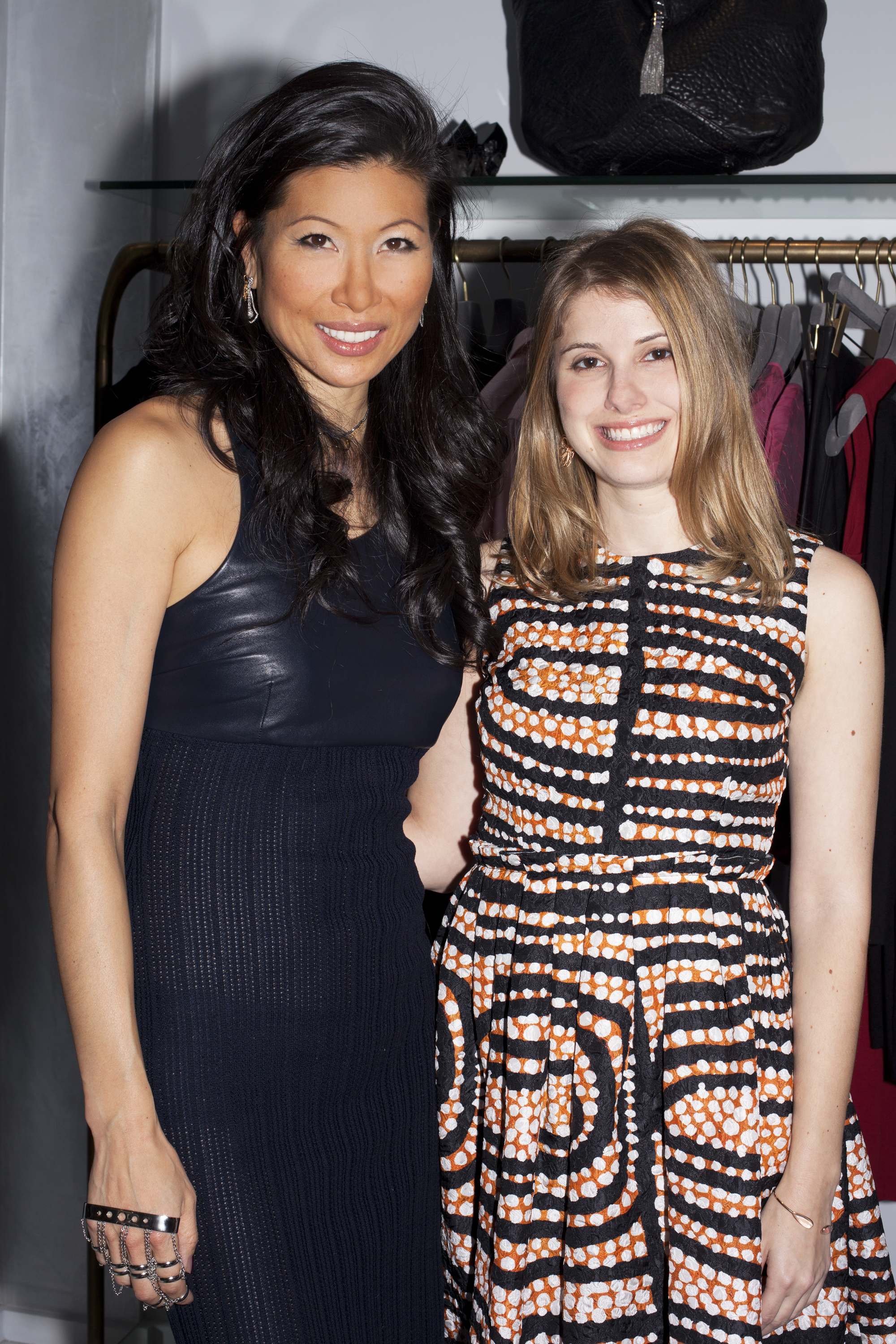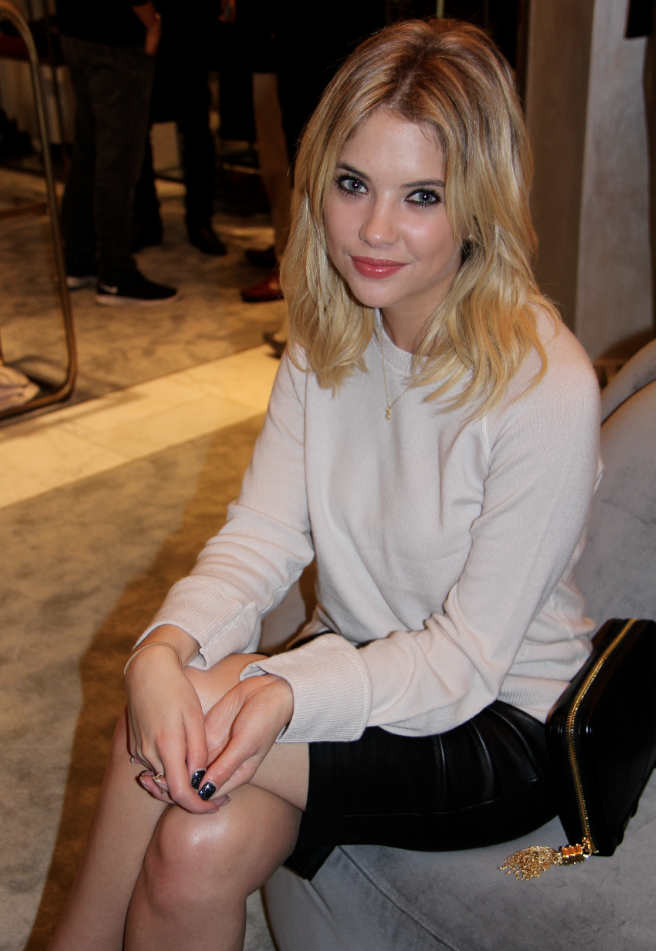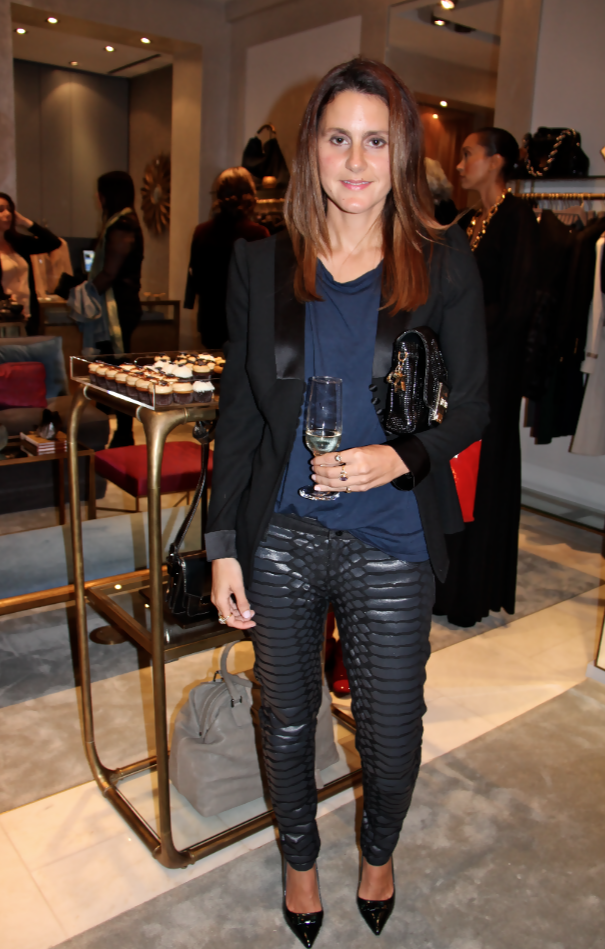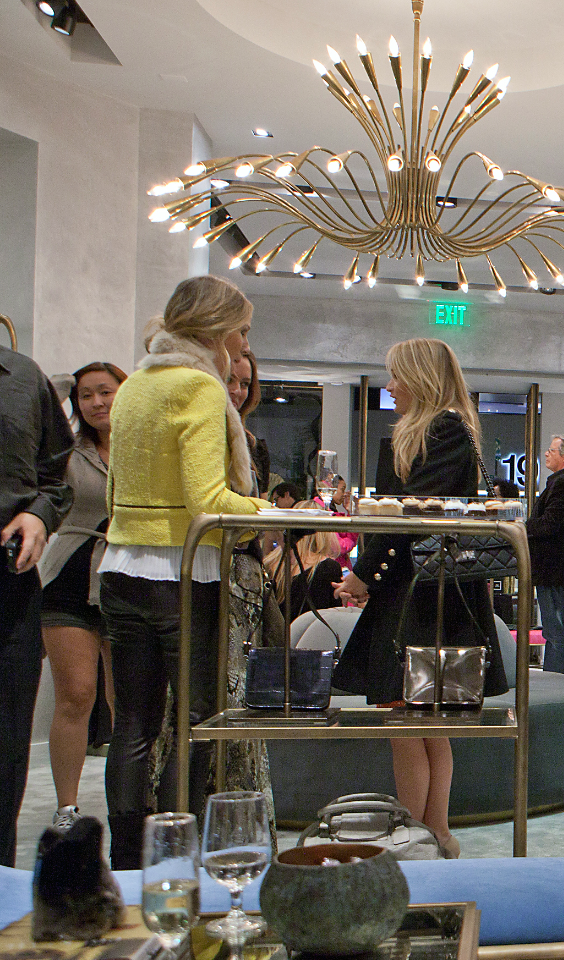 SLIDESHOW
The people. More Monika Chiang items from the boutique. The scene.
MY TOP ACCESSORY PICKS FOR MONIKA CHIANG FIRST TIMERS
Jewelry
Shoes