UK// Exclusive Interview with Model and Artistic Director of Dearcurves: Linda Idegwu.
Hey Loves,
There is a new plus sized line in town for fashionistas! Uk based line, Dearcurves, pulls from African motifs and handily interjects traditional African print into western tailoring. The line has been featured in Vogue Italia and a growing list of press outlets. TFB readers are in for an exclusive treat as we were given the opportunity for an exclusive interview with the artistic director of Dearcurves, Linda
Idegwu.
Linda Idegwu is fun, fearless and knows what she want from life—as well as what she needs to do to keep the momentum already gained by her hot new line.  I get a lot of feedback from readers and many are requesting the names of more designers that have more variety of sizes.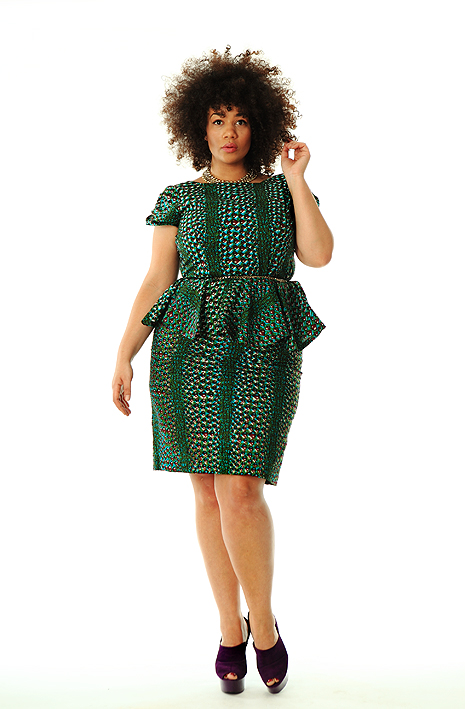 Dearcurves is for the modern day curvy woman who embraces her curves and is looking for elegant but hip styles. look no further for your next cocktail dress or office separate. Dearcurves is a fresh breath of air in the fast growing plus sized high fashion market. Check out our exclusive interview with Linda
Idegwu to learn more about the brand.
Xoxo Fashionbrew

INTERVIEW:
What advice would you give designers just starting in the business?
My advise to new designer is this:You must have start up capital and access to more funds, its actually more expensive than it seems to run a fashion business effectively. It's also imperative you know and understand your target market.
What is in your Bag?
My Italian vogue magazine
My rosary
My lip balm and bank cards (of course)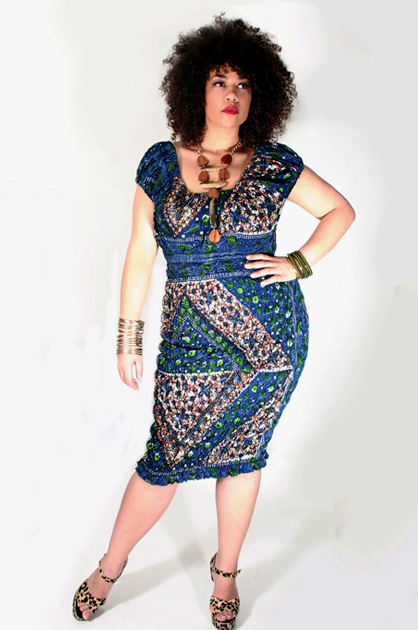 What is your idea of a fashionable getaway?
Milan is a "warehouse" of inspiration for me. Just going out for a walk suffice!!! My ideal fashionable getaway would be spending couple of days in Milan,Rome and those beautiful side streets in Paris, observing people and trying to understand what thery're wearing,as well as me trying to figure out the inspiration behind each outfit worn.
If you could dress any celebrity in Dearcurves who would it be?
I would love an opportunity to dress up Monique, Monica Bellucci, Velvet d amour,and Nigella Lawson. These women are curvy, beautiful and unapologetic about their curves. Attributes associated with a Dearcurves woman.
Who is the Dearcurves woman?
A woman with curves, she is effortlessly stylish, she loves the thrill of wearing outfits that accentuates her curves. She's sexy and feminine! She's all woman!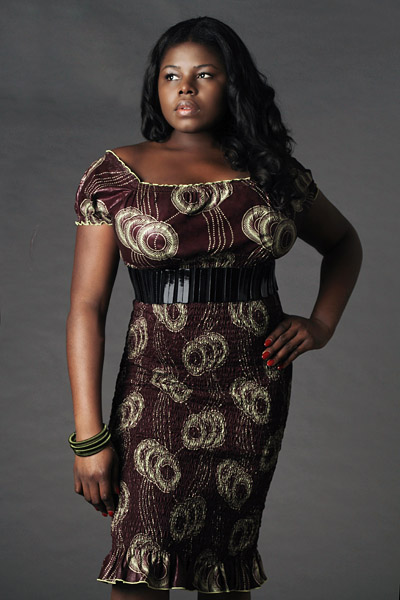 What was your inspiration for the latest line?
Women with curves. The term "igebele" was sourced from the Igala tribe in Nigeria, "igebele" means beautiful, this collection focused on creating clothes that purposely accentuate the curves of a woman. It is a celebration of the beauty of the female curves.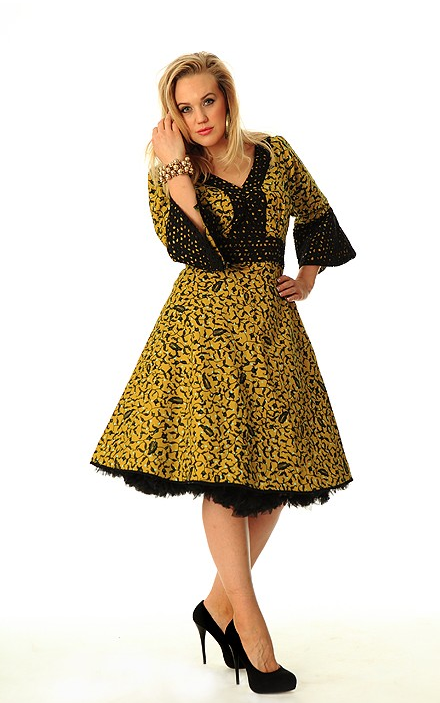 What can we expect in 2013?
Lots of beautiful products all made using exotic fabrics,
Availability of our products in various countries to meet the demands of our increasing customer base AND big name collaboration with celebrities.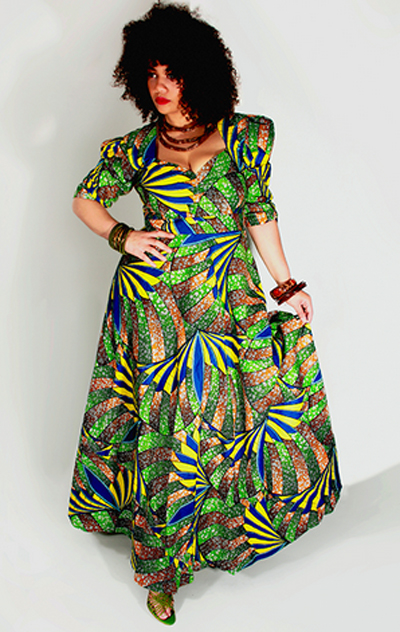 What piece from Dearcurves would you recommend as a investment piece for any woman?
It's so hard to choose one!! The fabrics and styles of each product is made using the finest quality there is, our products should be staples in any self respecting fashionista's wardrobe.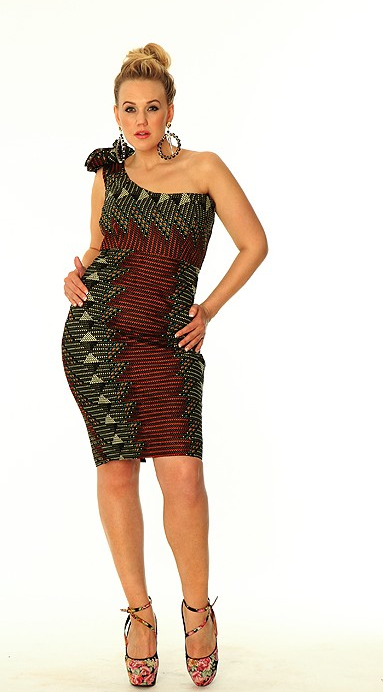 Where do you draw your inspiration from?
My inspiration comes from different sources: poetry, building, colours, travel, art, etc
BIO
Dearcurves was founded by plus size model and fashion designer; Linda
Idegwu. The brand is an African Inspired clothing line for plus size women.The
love of African prints, and fashion have been a part of Linda's life since
childhood and the inspiration for the brand originates from African women;
most of whom are naturally curvy and strikingly beautiful. Staying true to
her African roots, Linda's staple fabrics for all her designs are; Ase-oke,
Ankara, Gele, George, Bubu, Achi and Adere.

IGEBELE
The AW13 collection aptly named "igebele" which means beautiful is a 12
piece line inspired by the femininity of women. This collection celebrates
the beauty of the female form; clothes are sexy, hyper feminine, and
cosmopolitan with a vintage feel. The cut of the dresses takes its cue from
the classic 1950's vintage silhouettes with emphasis laid on enhancing the
contours and shape of a woman. A collection designed for the chic, self
assured and trendy woman. Theme for this range includes; peplum styled
piece, print shift dresses, and lace products

SOCIAL MEDIA LINKS:
@DearcurvesREAL
FACEBOOK;https://www.facebook.com/Dearcurves
LOOKBOOK;http://issuu.com/dearcurves/docs/dearcurvesaw12