UK Fashion Feature: Hijab Fashion with the Aab Collection
Dear TFBers,

TFB is and always has been committed to shinning a light on diverse fashion and trends from different parts of the world. Today, we bring you a special feature on Hijab Fashion and photos from some of the fashionable items offered by an amazing clothing line based in the UK that caters primarily to Muslim women.

With out further ado, we present the Aab Collection… and some great tips on experimenting with the hijab.
Dont Be Afraid To Experiment With Your Hijab
by Aisha of the Aab Collection
The hijab is no longer a piece of cloth worn on the head without meaning anything to the wearer. Although it serves this purpose of covering, one can also embrace the colours, textures, simplicity. As a Muslim lady growing up in this century we are allowed to explore with influential fashion surrounding us everywhere we go. We need to put our personality into fashion and the 
hijab
 is also seen as a fashion item. Aab Collection, provides hijab's for all occasions, be it those bad hair days, unique fashion statements or being modest.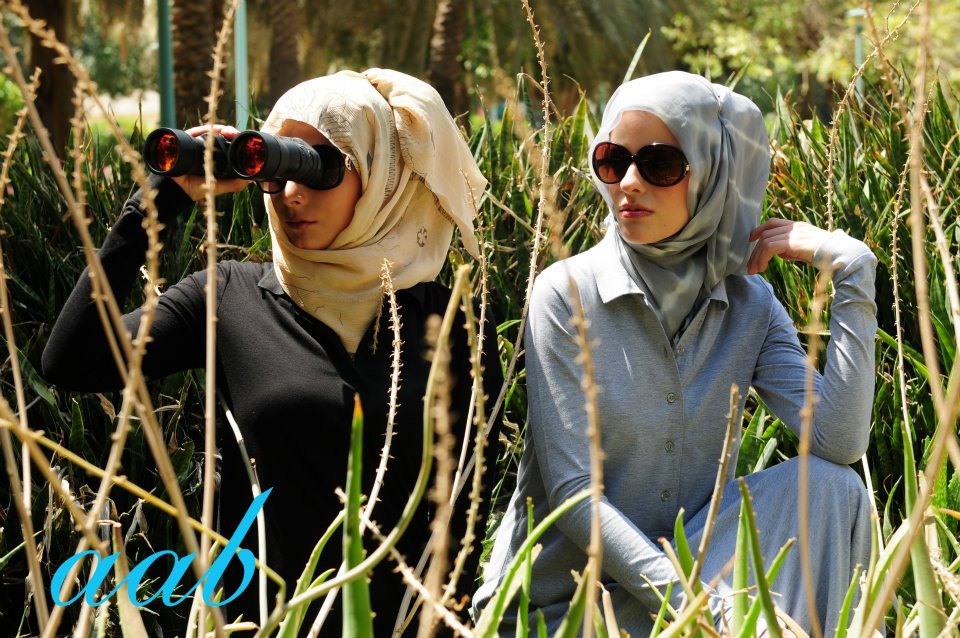 Key to wearing a hijab is comfort, and the assortment of fabrics which are now used to make the delicate head pieces, is phenomenal. You can find luxury in any hijab you decide to choose, be it warm cotton for the winter, silk ones for summer, or just lovely crinkle Georgette which allows layering and the fashion piece really comes together. Aab aims to provide clothing with simplicity and comfort with a balance of luxury and modesty in mind.
A recommendation for wearing your Hijab is to attach a brooch on the side to glam it up in the evenings and tuck in some colours head scarf pins during the day. The hijab is not restricting in the way it is worn anymore. The versatility of this garment is amazing now that almost all women will find some sort of fabrics, texture, style that will suit them. In today's society many of us lead a busy lifestyle juggling jobs, family life and other related stresses. We barely find 'me' time or time to socialise with our friends. The world is picking up pace each and every day and the seconds turn in to minutes, hours, days, months, years; all slipping from us this very moment.
We need to embrace what we feel comfortable in and our beliefs allow us women to be modest and beautiful at the same time. The hijab is a beautiful garment made especially for us sisters, and we are lucky that the hijab is available is luxurious assortments of colours and designs. Finding that one hijab that matches your outfit, by trying to match up colours can be a daunting task at times; Especially for those special occasions such as weddings, parties, and special dinners.
This is why having an online shop dedicated to this Islamic garment is the best idea for those of us who barely have time to shop. Shopping online is a therapeutic method of releasing stress without doing any hard work of carrying bags or searching for particular shops. The best thing about this is that the variety is limitless and you don't need to be afraid of experimenting. Appearance is an important factor, and this is the first thing people notice about you. The way you look. Even before you speak, your appearance speaks volumes. Dress to impress in your beautiful selection of hijabs bought from Aab Collection.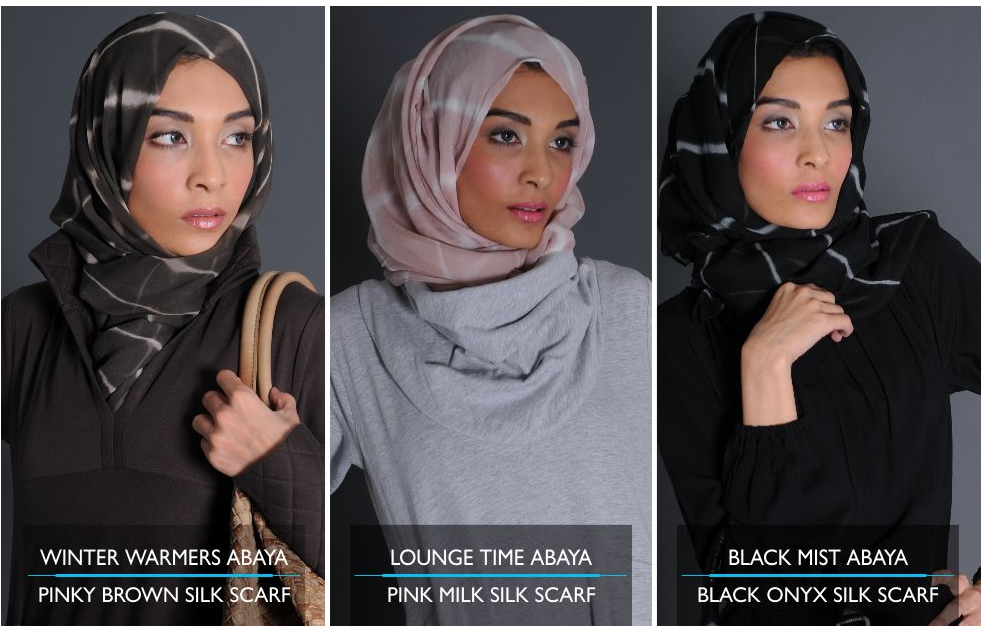 Aab Collection is an online website that sells Islamic clothing primarily for Muslim women who find themselves playing multiple roles in today's society. Our aim is to provide clothing with simplicity and comfort with a balance of luxury and modesty in mind.