Meet New York Blogger Delecia Segree of Style de le Creme
Get to know new blogger on the block—Delecia Segree of Style de le Creme. Her style exudes city girl chic and I love her ability to play with prints!  I tend to think of New Yorkers as overly committed to darker hues in the winter, but Delecia shows us that New Yorkers also love to mix it up in the winter.  If you love layering then you will adore her ability to experiment with different shapes and pieces. her blog may be only a few months old but  move over and make space for Style de le Creme! x. FashionBrew
Tell u a little about yourself:
I'm a NYC girl (originally from Jamaica) full of energy, vivacious and
outgoing….Did I mention I'm a shopaholic? My latest hobby is
photography which syncs well with having a style blog. Some of my
favorite things to do include shopping, traveling, I'm a total foodie
and I love fitness. But My greatest obsession is the
creativity that comes with fashion.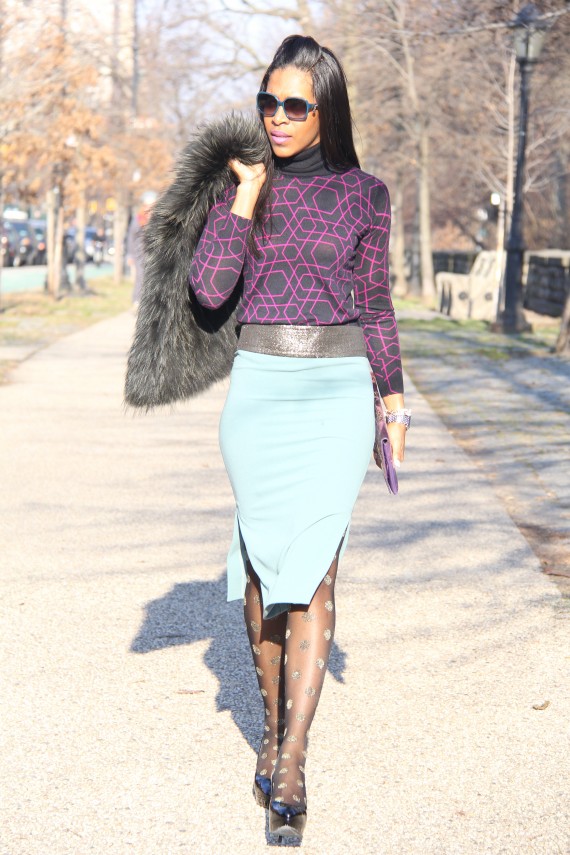 Who influences your personal style and how would you describe your
style:
I don't think anyone influences my style specifically. I trust my eye
more than anything else. I know what works well for my body and that's
always my guiding rule between deciding what trends become staples in
my closet.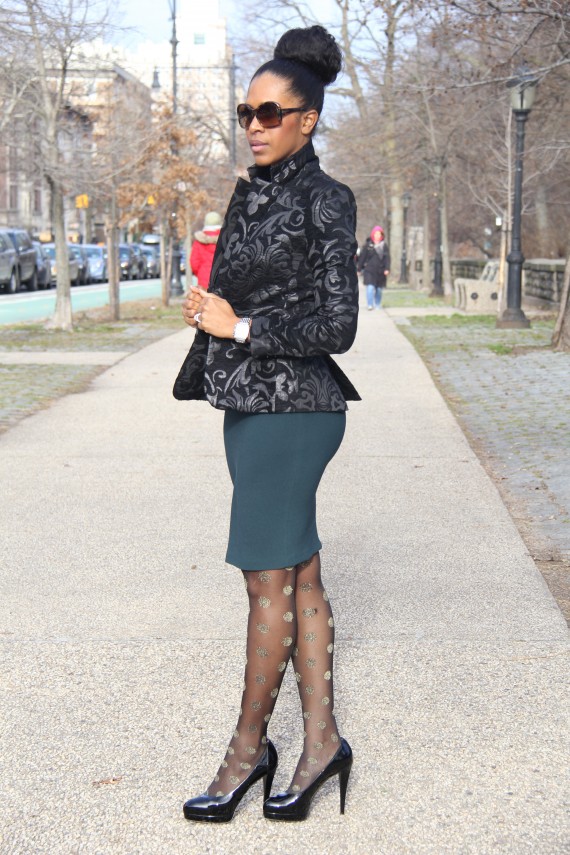 Why did you start fashion blogging:
I started fashion blogging as an avenue to to channel my 1st love. I
don't indulge in fashion for a living, but everything I do and think
is fashion. Blogging is a fun a way for me to challenge my fashion
sense, take risks and appreciate other people's style.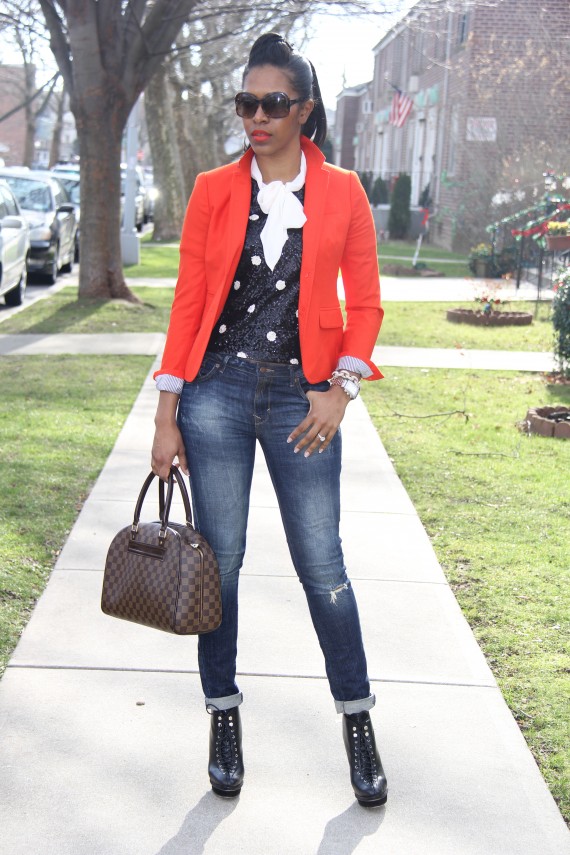 Who is your favorite fashion blogger and why?
My fave fashion blogger is Atlantic Pacific. Her style is so Audrey
Hepburn meets 2012….classic and chic but every look she puts
together is fun, feminine and she has mixed printing down to a tee.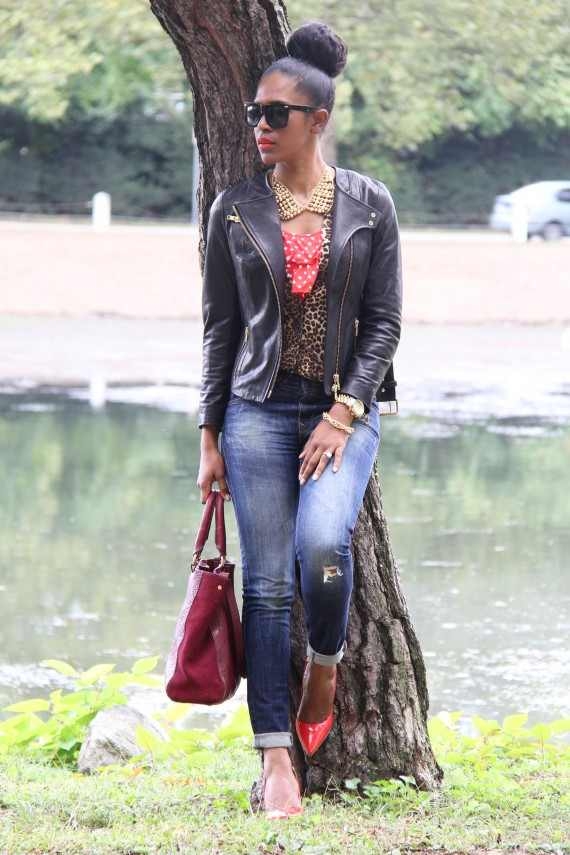 What are your favorite brands?
J Crew, Zara, Valentino, Chanel, YSL, Rag & Bone, Proenza Schouler,
Sergio Rossi, Brian Atwood, Prada.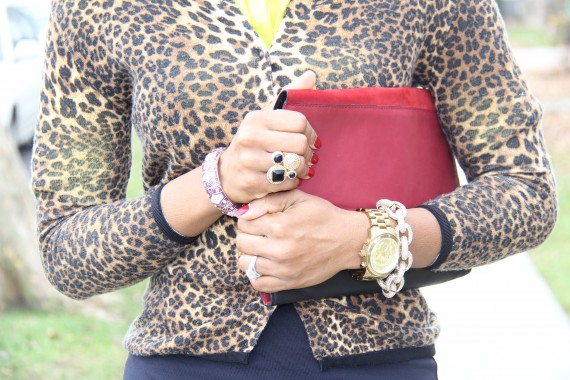 How do you think fashion blogging impacts the industry?
Fashion blogging is the new way for brands to get their latest
products or trend in the mainstream. When popular bloggers highlight
an item on their blog, it's usually sold out. More importantly, I
think consumers are more open to trying new styles and trends when
they're able to see several bloggers style it their own way.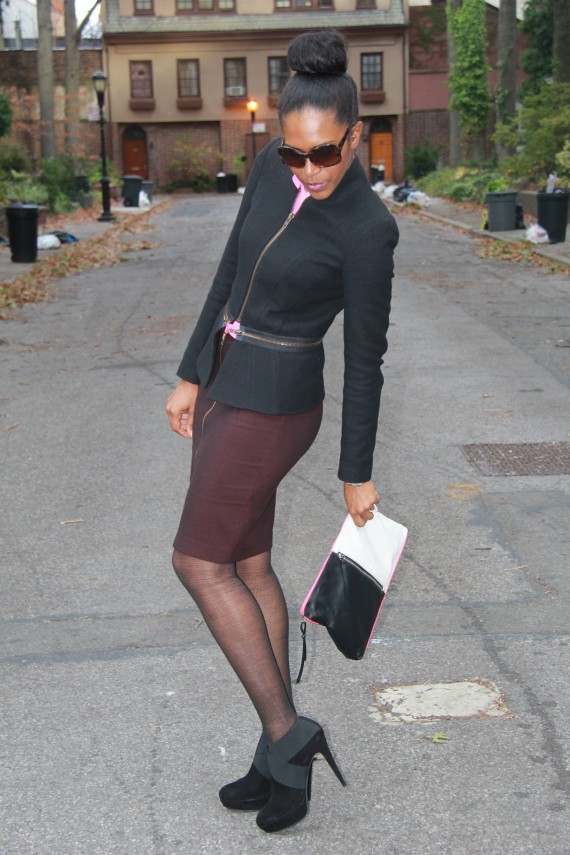 What is in your purse?
I try to be a minimalist. Currently I have Hand sanitizer, Bath & Body
Shea Butter lotion, Dior Oxblood lipstick, phone, Mac Format Blush,
Mac Funtabulous Luster Glass.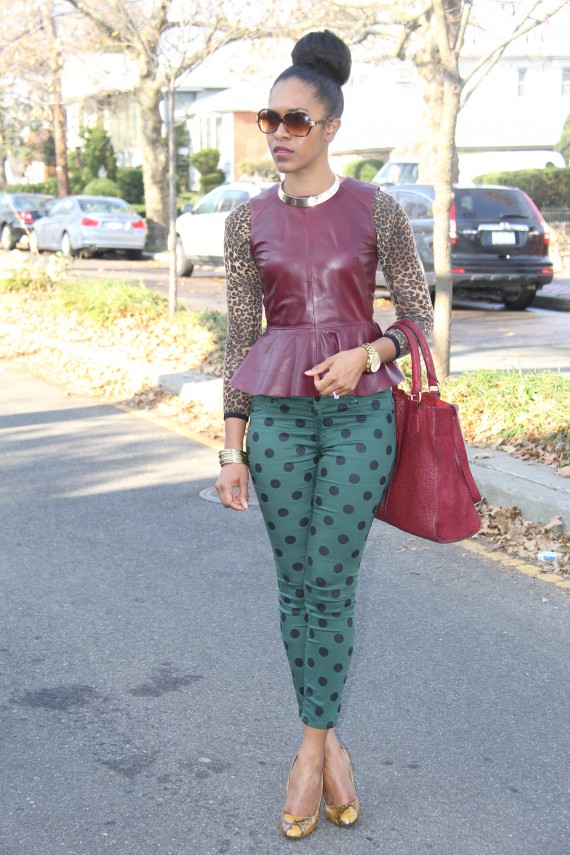 Describe your dream vacation? Or What is your idea of a fashionable
getaway?
I'm hoping to make my dream vacation my honeymoon next summer island
hopping in Greece (Athens, Mykonos, Santorini) and Istanbul. Would
love to experience the fashion, food and culture Mediterranean style.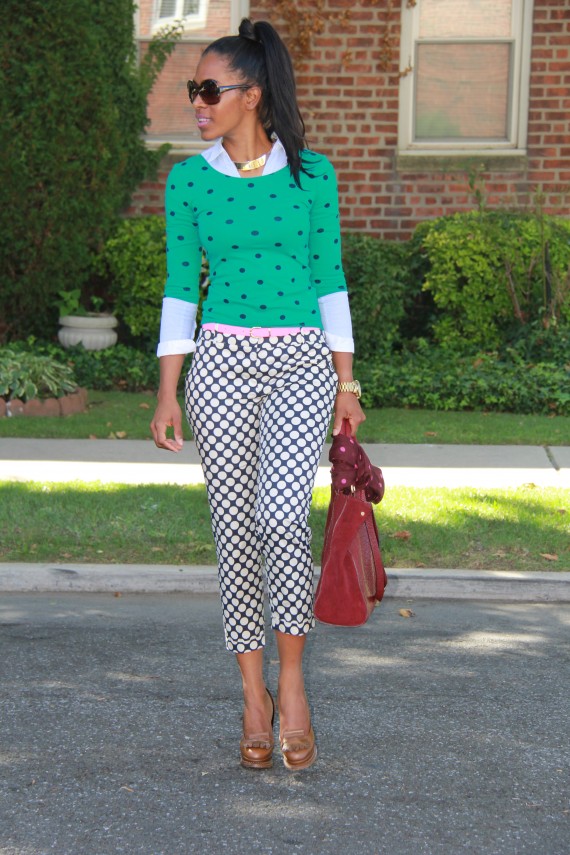 Share some styling tips with our readers:
My favorite thing with fashion is mixing prints. When combining
prints, it's important to have 1 main color that exists in both prints
to tie the look together.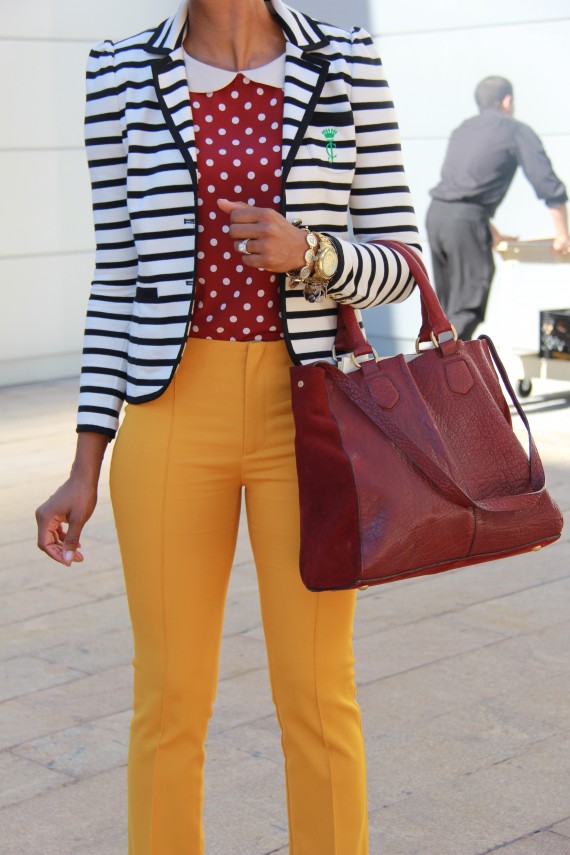 How would you describe your style?
I would say my style is a blend of classic, chic but always edgy.
Please provide the links to to your website(s),blog, twitter, facebook
page, lookbook.nu page if possible:
www.StyleDeLaCreme.com
https://twitter.com/StyleDeLaCreme
https://www.facebook.com/SDeLaCreme