New York Fashion Week Coverage: Monika Chiang Fall/Winter 2013 Collection
MONIKA CHIANG

Presents FALL/WINTER 2013 Collection

"My inspiration for Fall/Winter 2013 began with a recurring dream I've been having for years. In the dream, I'm running as fast as I can until I take off into flight. I also recently visited an exhibit with these really interesting midcentury photographs of birds at MOMA and became fascinated with the shapes they create with their wings while in flight. So you'll see a lot of graphic shapes in the collection that were inspired by those references. With regard to tailoring, I began thinking a lot about vintage military and aviator uniforms shapes while developing the silhouettes for the season." – Monika Chiang, Designer
Hey TFbers! I have saved the best for last. If you like edgy feminine pieces with a subtle tough vibe than Monika Chiang is for you. The line has blended familiar siloutthes from military and avaiation uniforms into a wholey different creature. When I think of  the Monika Chiang woman I often think of the woman who leads a charmed life but is not easily led. She knows who she is and she knows what she wants.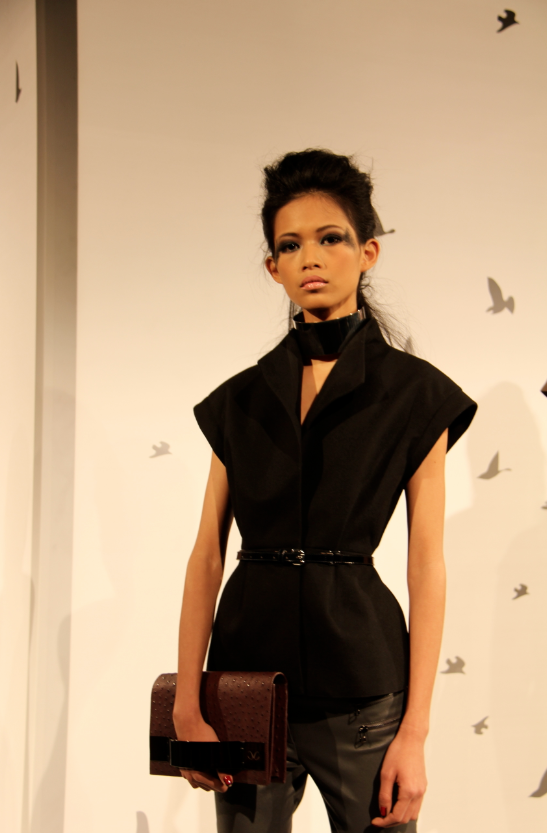 She is compelling and maybe even entrancing without the benefit of artifice or loud logos. She is sultry with a bit of refinement. She's hip without being overly worried about being on trend. I see the Monika Chiang woman as a traveller, a trendsetter, and some what of a visual tease. She has a secret yet unrevealed.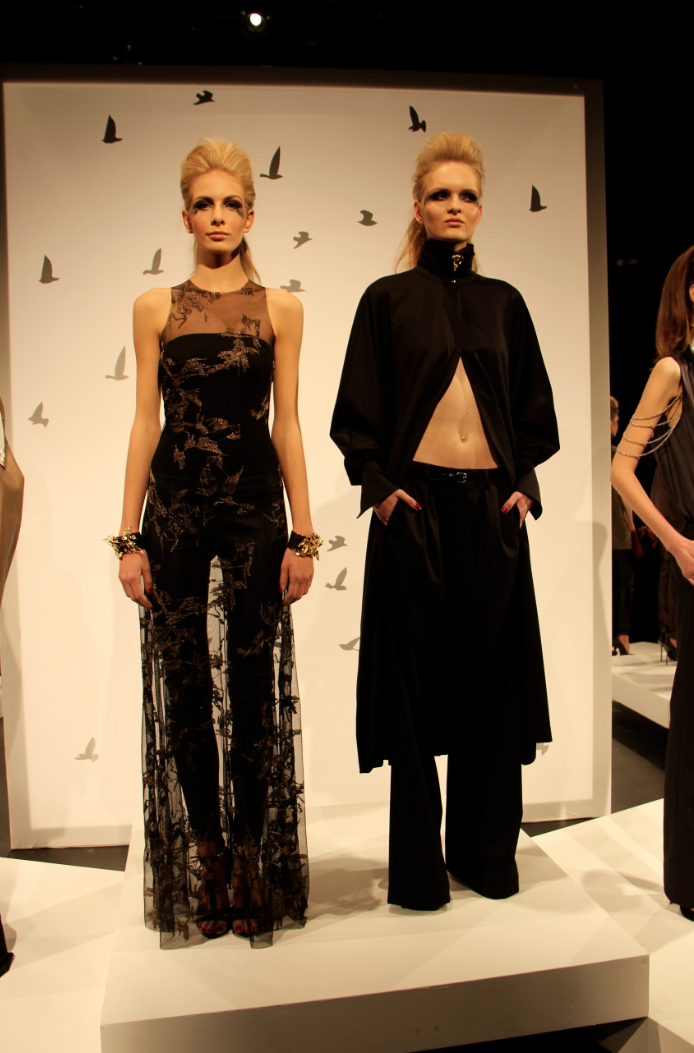 She is a reflection of the designer herself. Have you followed her blog?! Do so as she post the most mazing photos!
Rapper Eve made an appearance and it makes sense that she is a celebrity fan of the line. Eve has been and continues to be my #1 female rapper crush. Her songs have always been about empowering women; her lyrics and delivery razor sharp.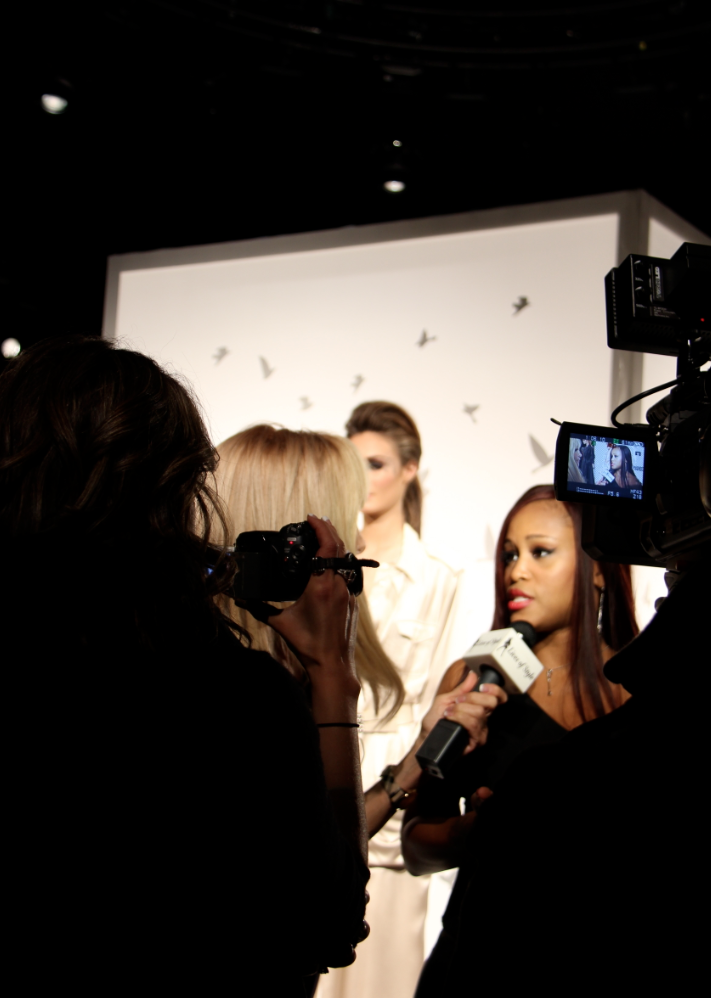 She was gorgeous in leather pants and cause quite a commotion after attendees recognized her. The rapper has been on a hiatus for sometime and it rare that she is seen making such a public appearance.
Monika Chiang gave interviews and was mobbed by a cluster of press.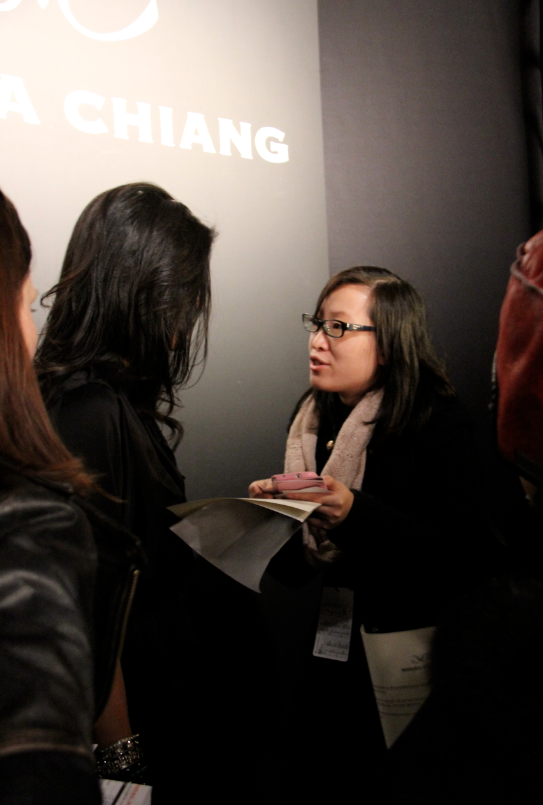 Of course, she was dressed to kill and politely stopped to let fans take photos of her as she left Lincoln Center.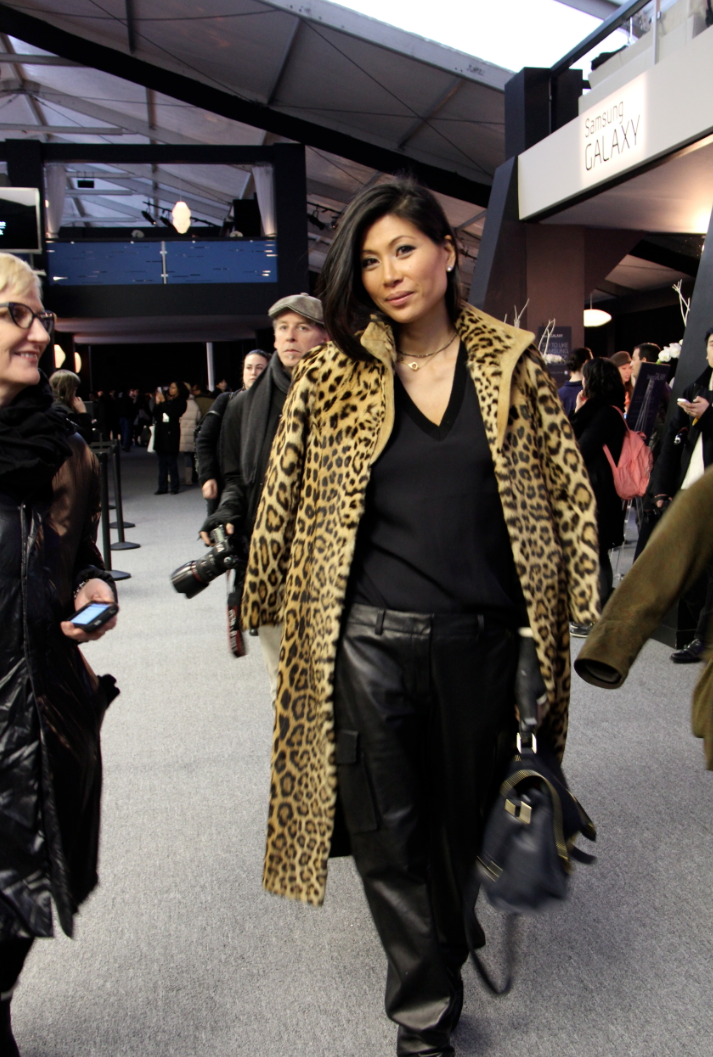 I loved the whole experience and I came away from the presentation with some favorites even though I am digging every piece. To be honest this is rare. I may like or appreciate the aesthetic of  a line but it is rare when I can say I would wear every piece!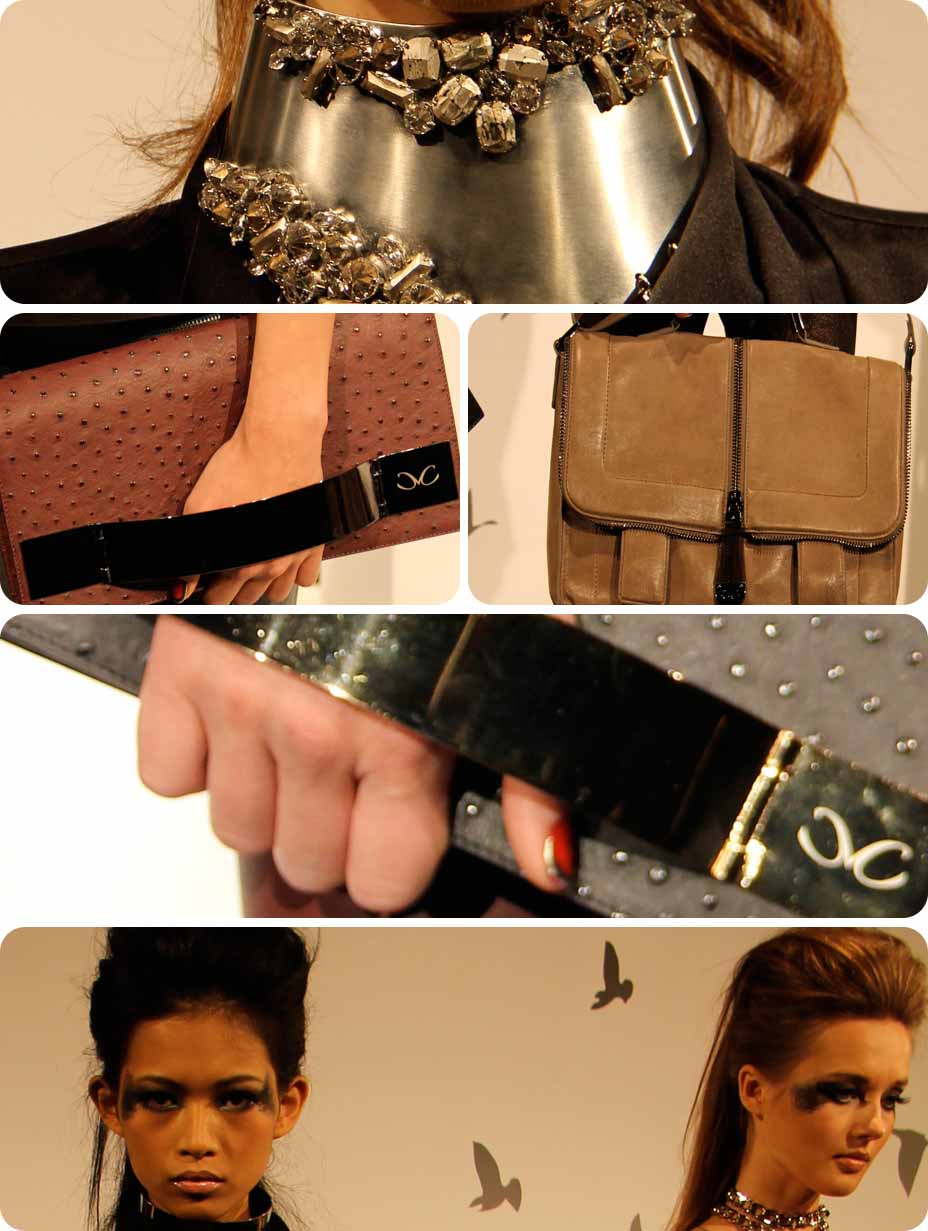 More than 100 high resolution photos and close up shots of Monika Chiang accesories, shoes, and clothes from her newest collection! I hope you enjoy the photos I took while at the presentation. Check them out via  the following slide show: