The Incredible Liptastic World of Make Up Artist Eva Senin Pernas (Inspired by Film)
Eva Senin Pernas is a remarkable make up artist who has turned lips into works of art. I found her work captivating and fresh. There are tons of photos of floating around the net that showcase the skills of makeup artist, but I really enjoy the simplicity of these images and focus on the lips. She might well spark a new trend after being featured on Dailymail.co.uk. While many of these looks could be promptly ruined if tried in real life, I would not put it past the more daring fashionistas and celebrities to try a simpler version for an event or a night on the town. Pernas was first  inspired by films but has since moved on to other concepts like fruit. Which are you favorite set of lips?!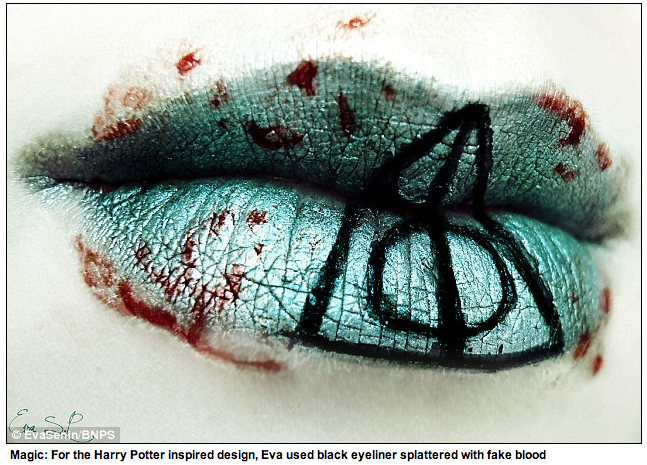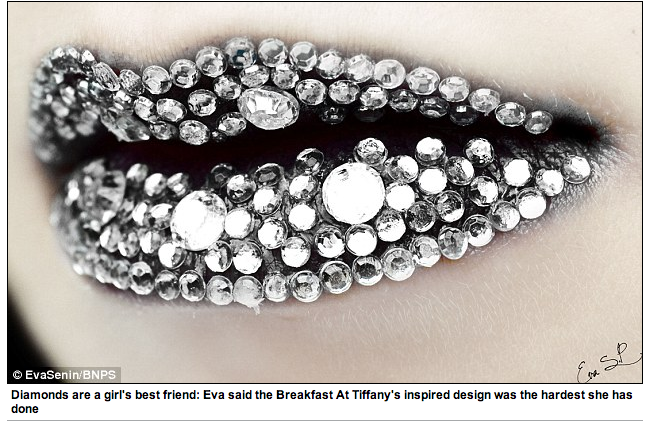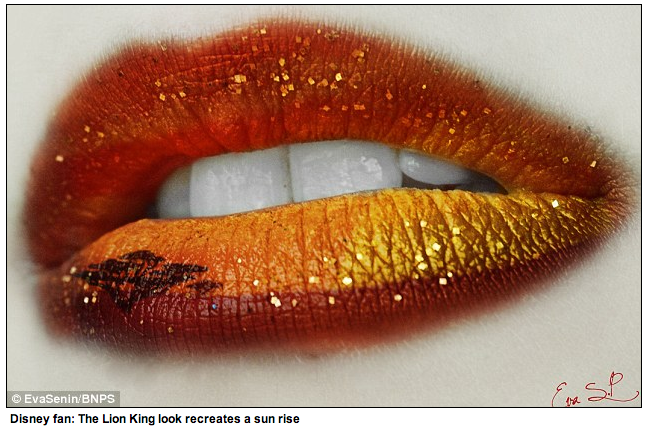 I think this lip design is genius and it also has a bit of an art deco type of feel.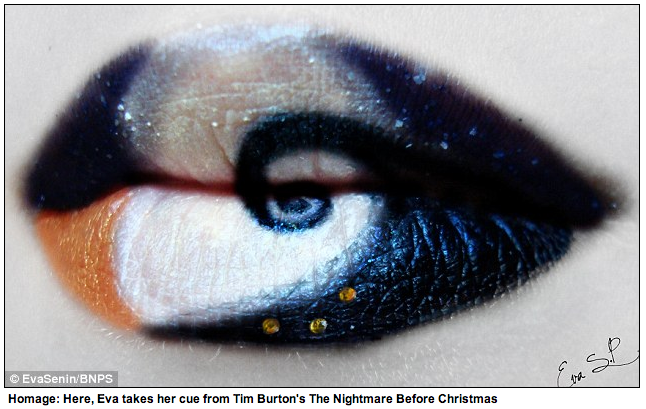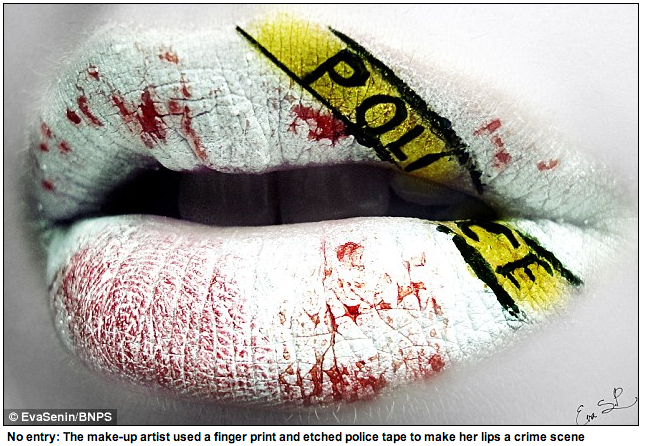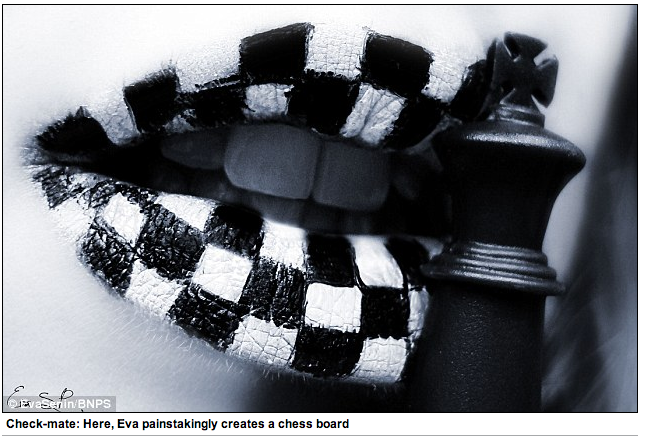 I wuld love to try the galaxy quest lips!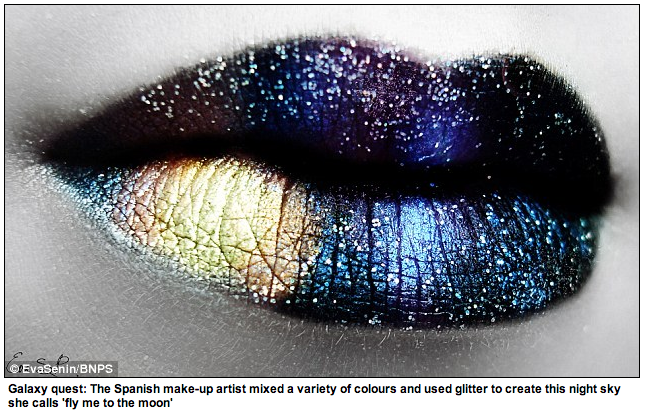 Teh incredible World of M