Buy Me Candy—Arm Candy: Summer Hot Item is the Monogrammed Cuff
While the winter may be known as "cuffing season" there is not better time to get cuffed with a pretty and edgy cuff bracelet by k kane. I absolutely LOVE this bracelet because it is made from my rose tone metal and right now I am really feeling rose tone gold as well as cooper. It is also very elegant in silver of gold or silver.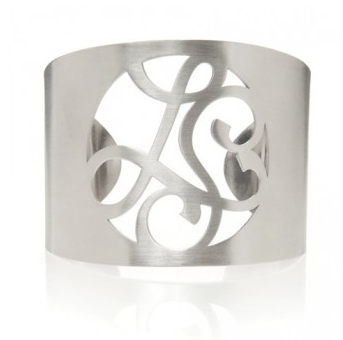 For those of you looking to be saucy this summer her monogrammed earrings bring much to the table. Do you mind strangers knowing your initials?!  There is no hiding your identity with either of these two pieces!!!
Sell Me Candy…