Introducing INTREPID + My Awesome Experience with Designer/ Humanitarian Aerin O'Connell
I had been corresponding with Aerin O'Connell's publicist for some time when I first met her a few days before the  Liberian Star's View Magazine #HaFa Fashion and Literary forum in Philladelphia. I had the opportunity to visit her downtown loft and chat with some of her team about what she does as a designer, humanitarian and filmmaker.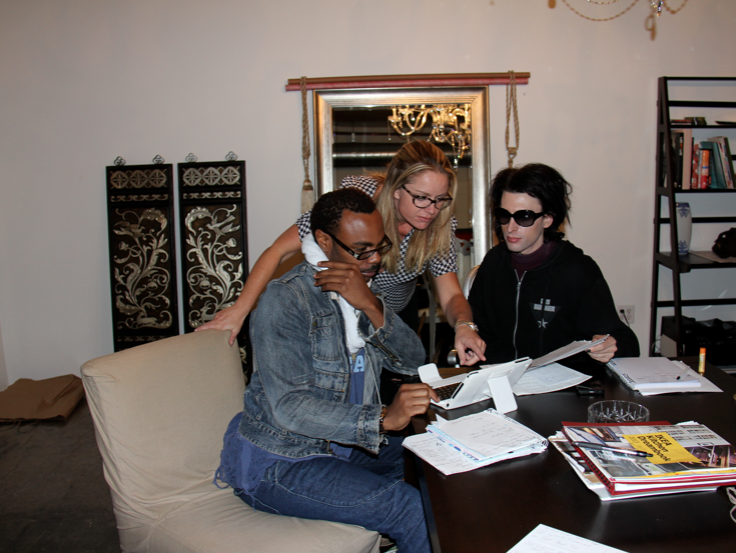 Aerin, and her team discussing her preparations for attending the #HaFa Forum
I had a blast and ended up staying for a few hours. We talked about Liberia, her involvement with the amazing More Than Me Foundation and what she has brewing in the design world. We also had a great time chatting about social media and the fashion industry in general.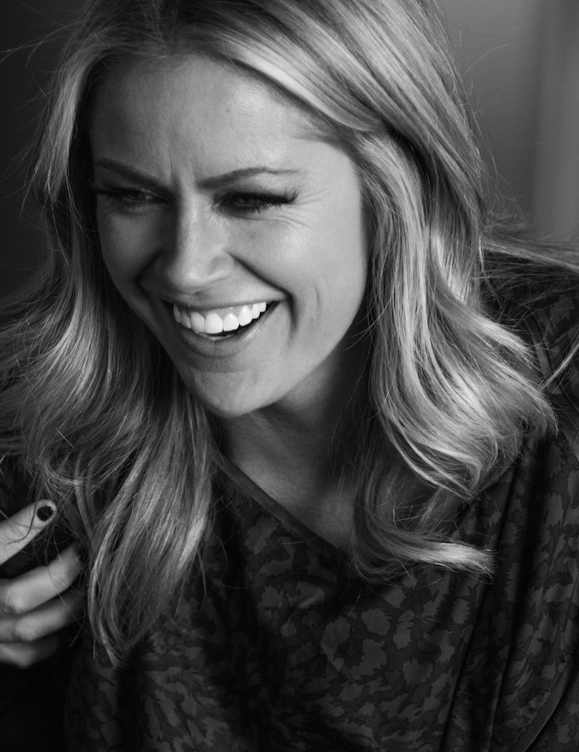 Aerin is an amazing fashion forward woman who strikes me as some one who has travelled many roads to be at the level of success she is today. She is fun, quirky and interesting to talk to.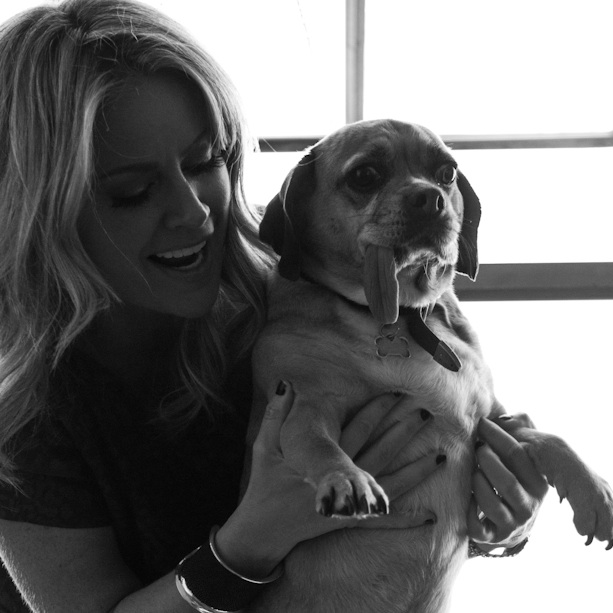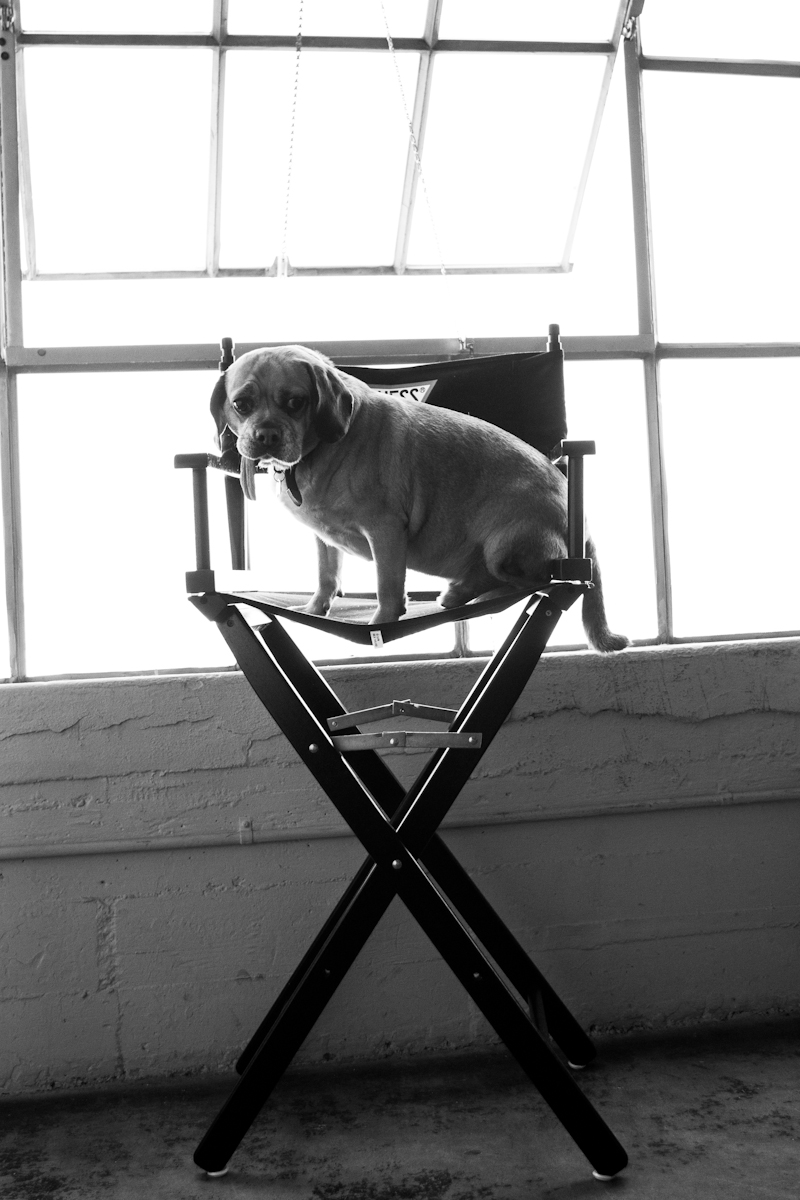 I love how authentic she is when it comes to expressing herself. Every one knows that "fashion people" can be amazing and then there is 'that group" that seem to perpetuate stereotypes that follow people in the fashion industry.  I was really struck by the autonomy she has over her fashion line and her deep understanding of the business aspect of what she does as a designer. Many designers entrust the legal and business side of their creative work.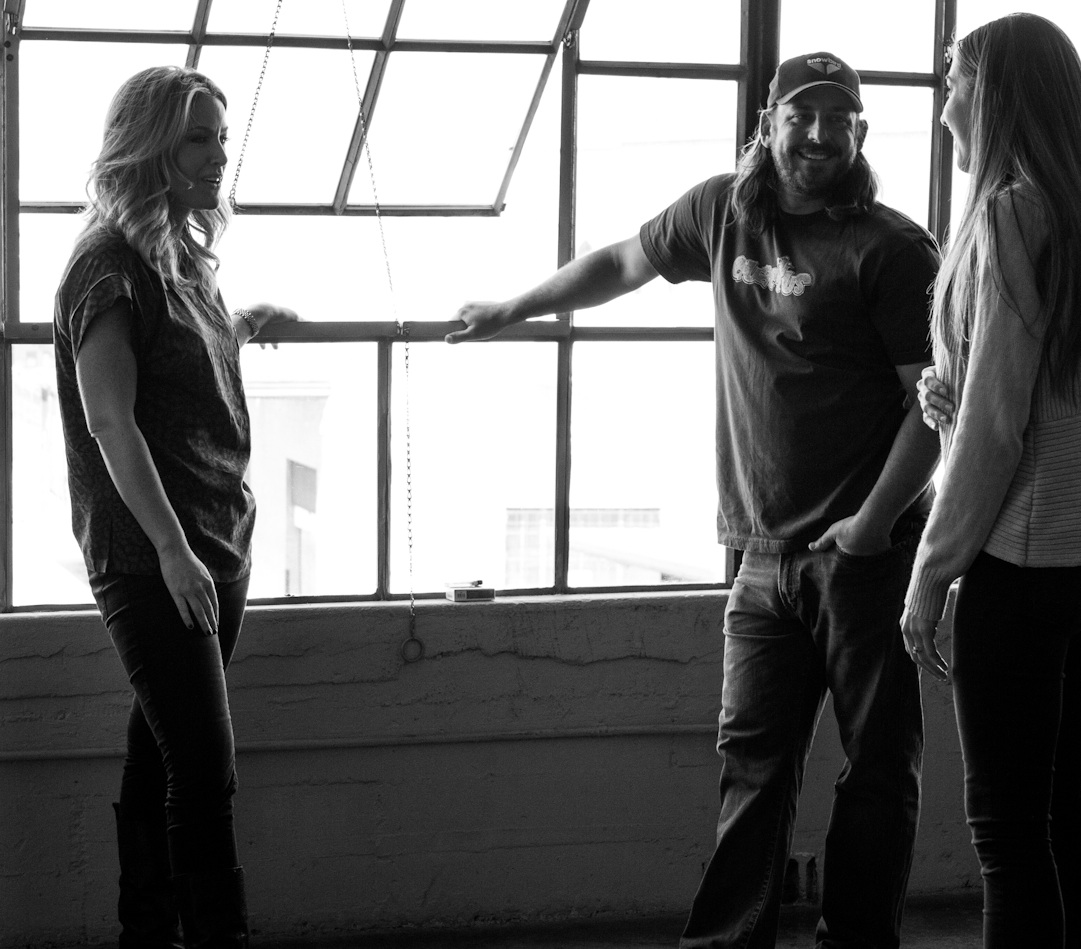 I love a chica with "brains" and Aerin's intelligence made me even more of a fan! Her upcoming collection for INTREPID is filled with pieces with just the right amount of embellishments to make a girl feel like they are keeping it simple but still showing off their unique flavor.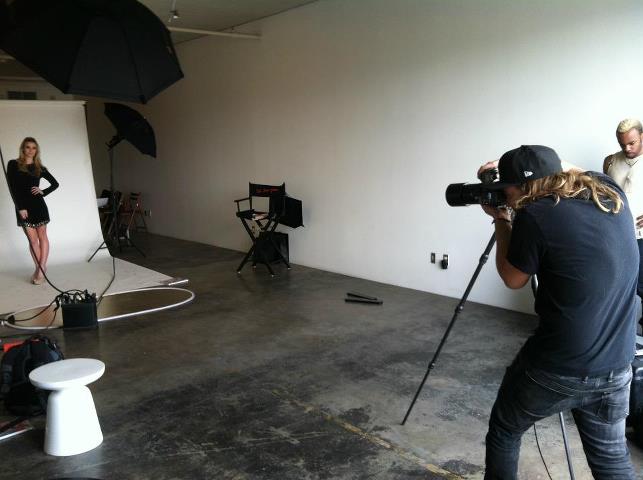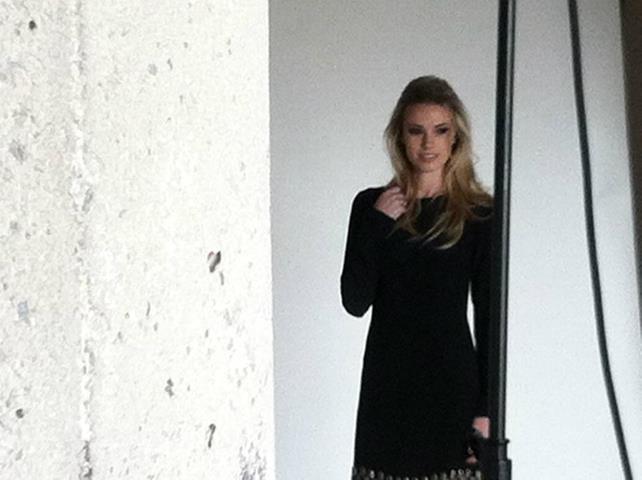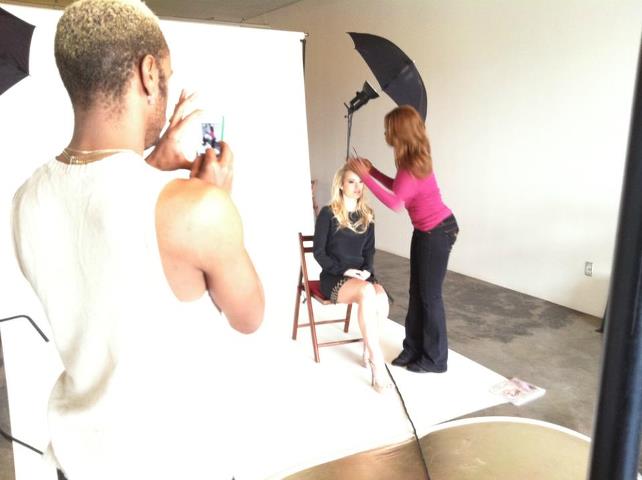 Behind the Scenes of A Recent Shoot
Many of her clothes have already been making the rounds on red carpets  here in Los Angeles. Well, I will definitely keep you all updated on Aerin and INTREPID. Check out a few photos behind the scenes of her skype session with her first international correspondent for her brand.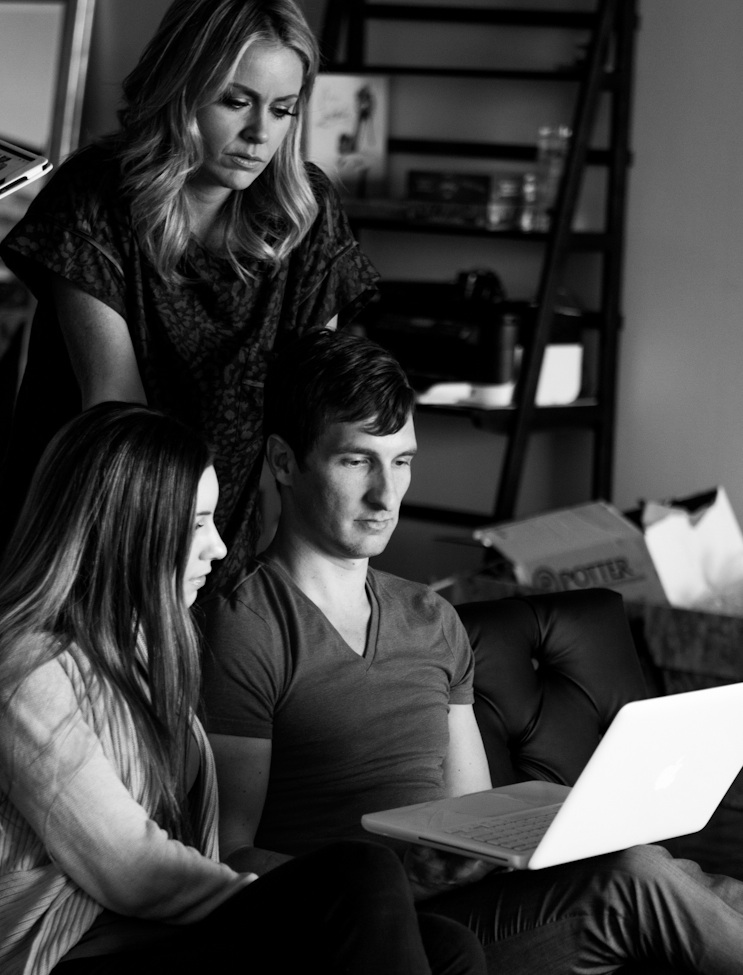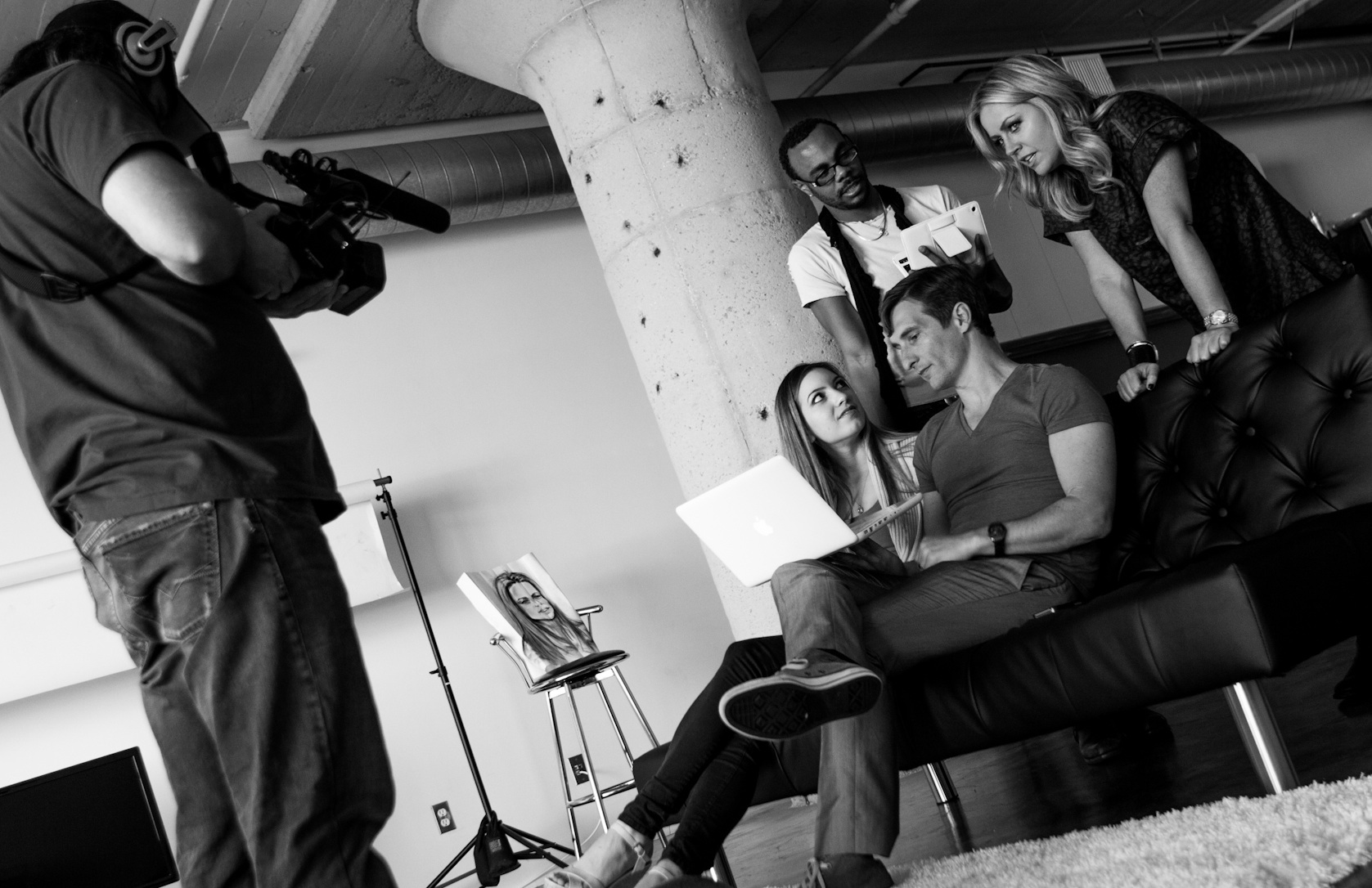 Behind the scenes: INTREPID Clothing Designer, Aerin O'Connell being interviewed at her DTLA Loft. Also shown, skyping H.J. Page, O'Connell's top pick for her first intern, H.J. Page. Page is living in London eager to move for O'Connell & the INTREPID team. She will officially be INTREPID's first International liaison.
As you all may or may not know, Aerin, spoke at the #HaFa forum on both the literary and fashion panels. Aerin, is the force behind the soon to be released documentary More Than Me that chronicles some of the work the organization has done in Liberia with young girls in the worst slum in the country. Her clothing line INTREPID will sell a tunic top to raise funds for the school featured in the film's documentary. Proceeds from the sales will go to More Than Me. I am VERY excited to have received a glimpse first hand at what she does and learn about her philanthropy work in numerous countries.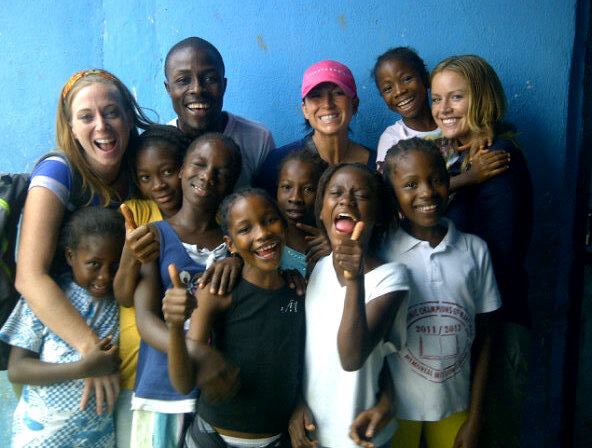 I will have more deets on Aerin's projects but today I just wanted to introduce you to the uber fashionable woman behind an amazing clothing company with an amazing cause. PLEASE get involved and support her projects by staying up to date via the following social media channels:
Aerin O'Connell https://twitter.com/AerinOConnell      https://www.facebook.com/Aerin.OConnell
More Than Me Foundation  http://www.facebook.com/morethanme      https://twitter.com/MoreThanMeORG
About More Than Me: 
We get girls off the street and into school in one of the poorest slums in the world in Liberia, West Africa. We work with community leaders to identify the girls who are at the highest risk of being sexually exploited to ensure that education and opportunity, not exploitation and poverty, defines their lives. We pay tuition, provide school lunch and we work with the school and community to make it impossible for her to fail. It's working, 10% of our girls are 1st in their class!
More Than Me from What Took You So Long? on Vimeo.