HUDSON JEANS Kidstock Music & Art Festival: Hollywood Lends a Helping Hand (Ziggy Marley, Stephanie Scott, Angie Harmon & More! )
Hey Loves,
I had an amazing time this past sunday at the HUDSON Jeans Kidstock festival. As the west coast affiliate for Denimhunt.com, my denim voyaging has led me to events by brands that are fashionable but also passionate about making a difference. The One Voice Scholarship program is very dear to my heart. This year I have been teaching engineering to high school students and one of my own students is a beneficiary of these efforts as a One voice scholar! I had an amazing time chatting up HUDSON jeans staff. There is an awesome new range of denim out for children. However, the uber cool t-shirts seen below were only available to KIDSTOCK festival goers. These shirts are fab and I admit, I thought about purchasing one and wearing as a shirt because I am pretty slim! : ) The festival was a dream event for kids and fun for adults as well. I snagged a cupcakes from the make a cupcake booth and had a blast just taking in how much everyone was enjoying the activities! From hand squeezed lemonade stands to tasty sliders— delicious food and snacks were one of the highlights of the day.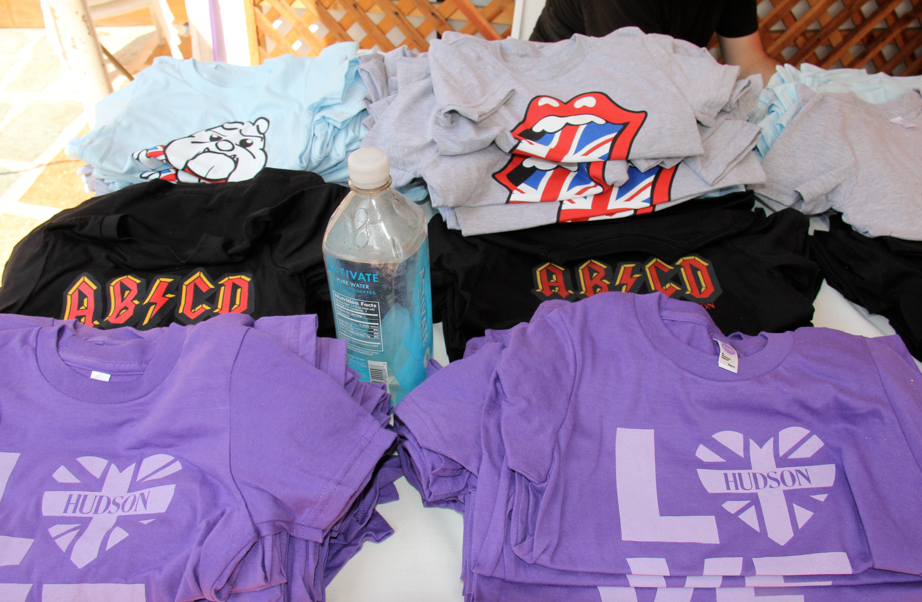 Check out details on the event, closeup photos of the denim offering from HUDSONJeans and photos from some of the celebrity attendees below as well in the event slideshow! I also snapped some photos of fashionable attendees in denim!
7th Annual Kidstock Music and Art Festival sponsored by HUDSON Jeans

Date: June 2nd, 2013

Location: Greystone Mansion, Beverly Hills, CA

Sponsored by: HUDSON Jeans to benefit One Voice Scholars

Special guests: Sarah Michelle Gellar, Giada De Laurentiis, Ziggy Marley, Stefanie Scott, Jessica Jarrell, Alli Simpson, Jason Sklar, Angie Harmon, Neve Campbell, Heather Tom, Greg Kinnear, Bill Bellamy, Jim Belushi, "The Guncles" Bill Horn and Scout Masterson, Allie Smith, "Girl Meets World" stars Rowena Blanchard and Cabrina Carpenter, Rodger Berman, Jason and Randy Sklar, Embeth Davitz, Jason Sloan, Ahmet Zappa, Kelly Sawyer Patricof, film producers Jamie Patricof and Barry Josephson, Neil Moritz, Kevin Smith and Rodger Kumble, Jamie Tarses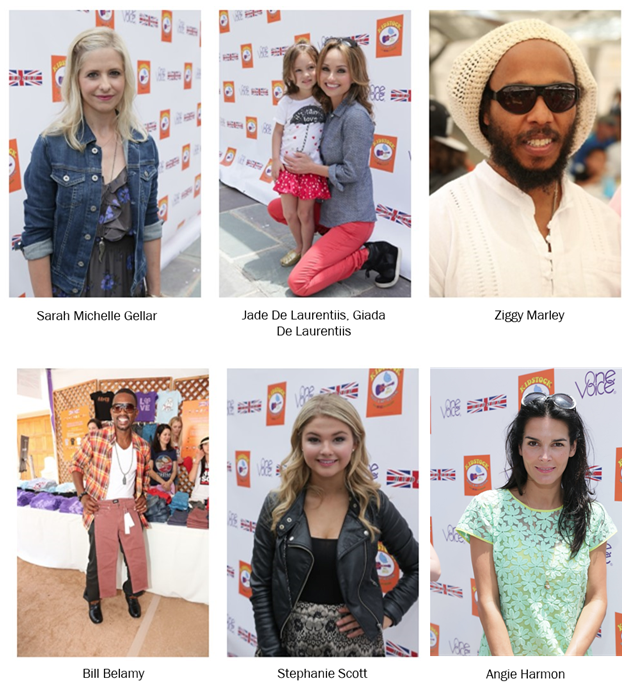 EVENT HIGHLIGHTS INCLUDE: A fan favorite, HUDSON JEANS "Custom Couture" design-your-own denim booth returns with a great reason to celebrate! All Kidstockers will be the first buy the new HUDSON KID denim line (launching in July). 100% of the proceeds from the sales will benefit ONE VOICE.  Girls styles include "Dolly" skinny jeans in Blue Camo, "Blondie" (a vintage wash), and "Collin" skinny jeans in Red Dahlia with Studs.  Boys styles include "Jagger" slim fit in Copper and Navy Blue, and "Parker" straight leg in Camo.  Mix and Match iron-on patches are available to personalize the pint-size denim duds.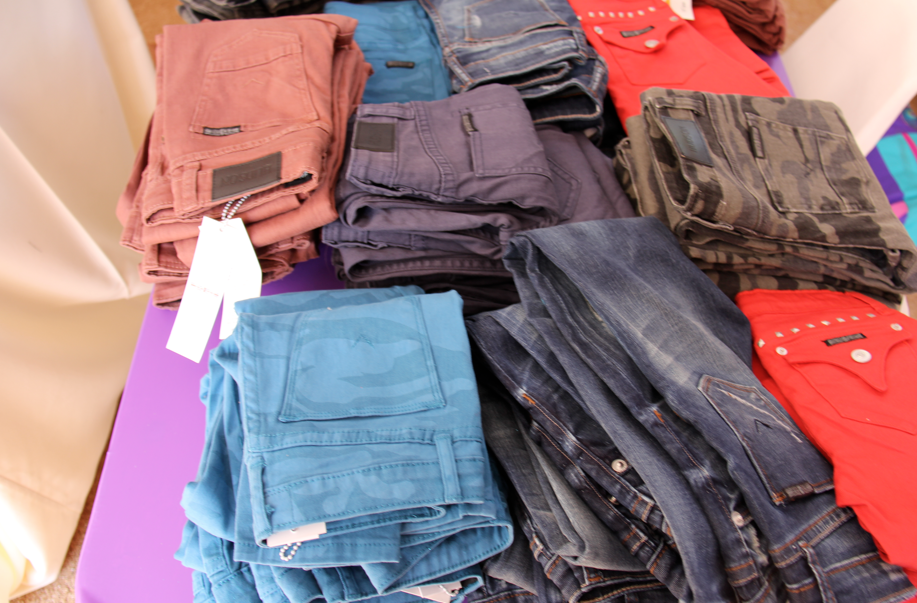 SPECIAL NOTES: Proceeds from Kidstock benefit One Voice Scholars Program. The One Voice Scholars Program mentors and prepares low-income and inner-city Los Angeles high school students for college and places them in top colleges across the United States. With their support, 100% of One Voice scholars gain admission to college. Under the guidance of One Voice, 95% of their scholars graduate from college.  The national graduation rate stands in stark contrast–only 11% of low-income, first-generation students graduate college in six years.  30% of the One Voice Scholars attend graduate school.  Most of the scholars are the first in their family to attend college.

DSW, a first timer at Kidstock, kicked-up the fun with custom Converse High Tops! Airbrush artists were on site to offer personalized designs with 100% of the proceeds benefitting ONE VOICE.Alli Simpson ("Finding Cody"), rocked the imPRESS nail booth helping kids to design their inner Rock Star with press-on manicure looks and nail appliqués.

Jo-Ann Fabric and Craft Stores had three booths set up with various activities including Tie Dye, decorating musical instruments, weaving and beading "Hippie Head Bands," crafting and making "Rock Icon Bangles."

The highly anticipated Kidstock Music and Art Festival brought kids of all ages together for an interactive afternoon of live music, arts & crafts and fashionable activities as well as gourmet food provided by Baskin-Robbins, Sprinkles, SodaStream and more, photo booth fun and performances from the hottest pint-sized performers on the planet.
Check out the awesome photo I snapped of Peter Kim–the CEO of HUDSON Jeans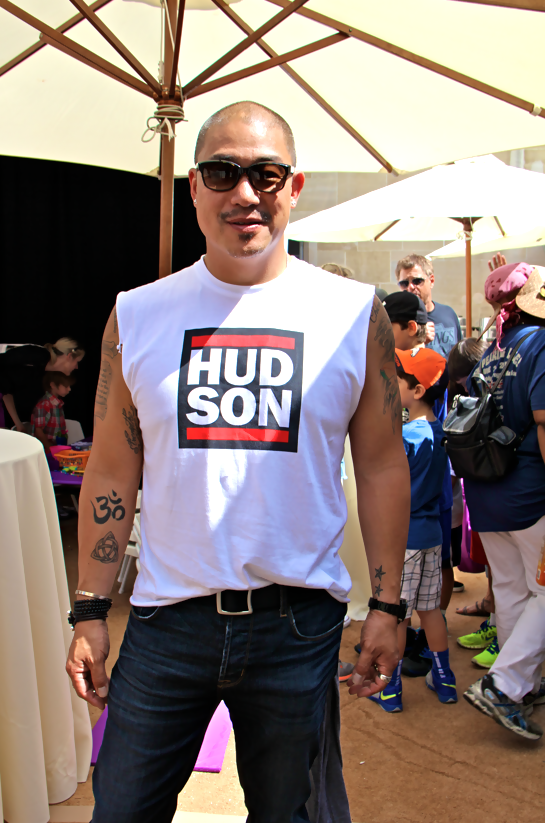 Kidstock is not only an incredible day to share and inspire children through music and creativity, but also to raise an awesome amount of money for the very much needed scholarship fund for the amazing kids of One Voice. It's a great day of positive and explosive energy that will be heard and felt for generations! – Peter Kim, CEO HUDSON Jeans
Hot in Denim: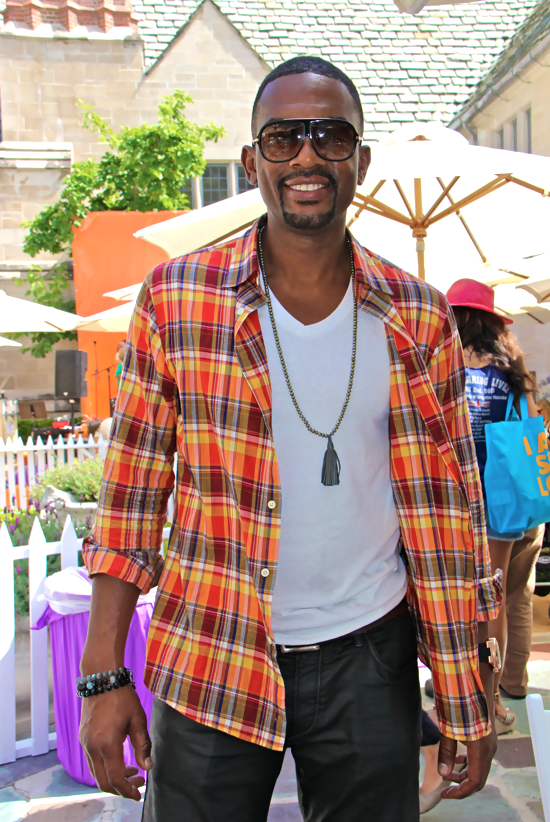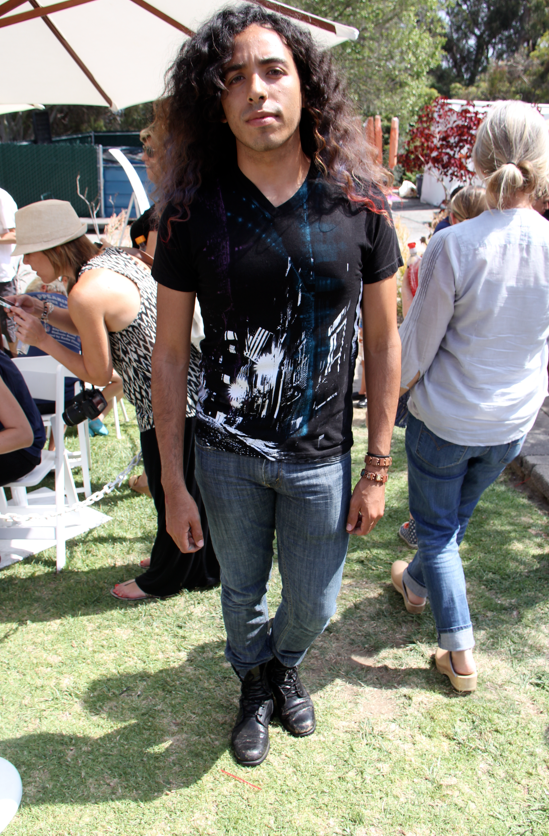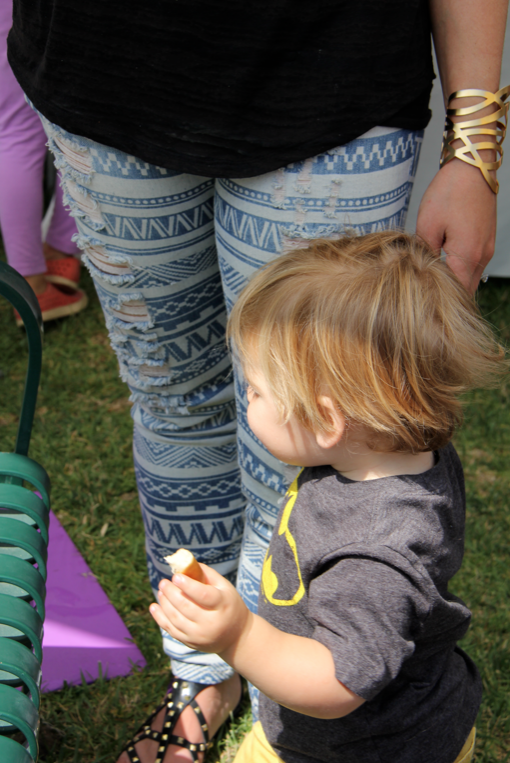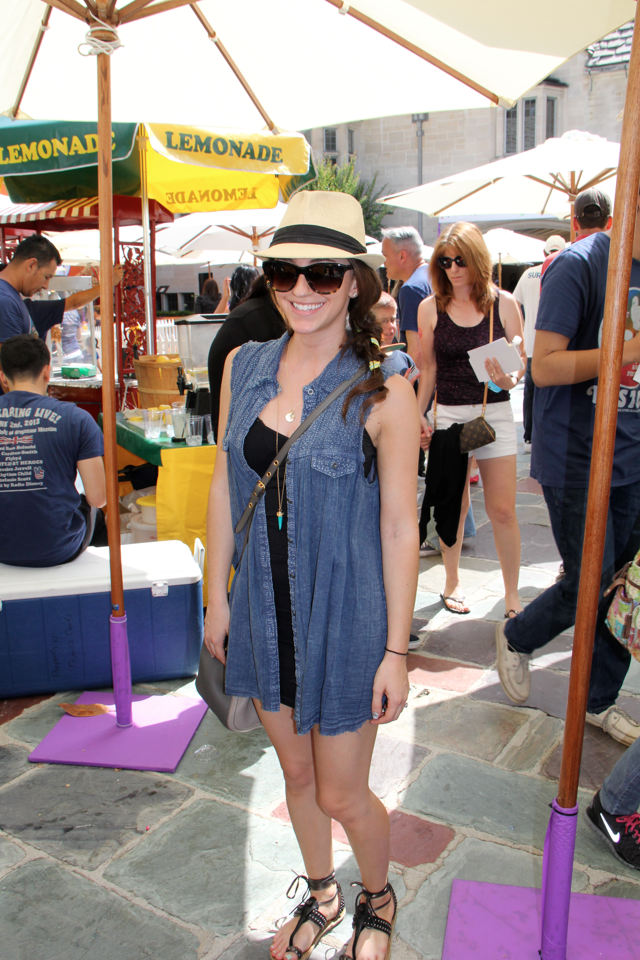 JO-ANN Tie Dye Tent
This summer rather you are a kid or not—tie dye is definitely in. The lovely staff at the Jo-ann booth gave me my own kit so I can try  it out at home!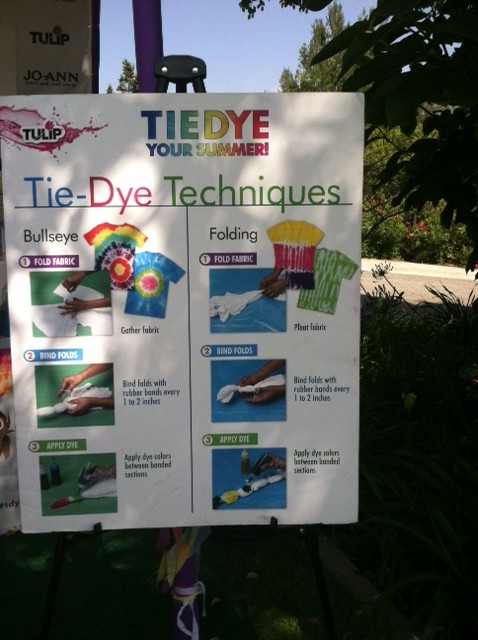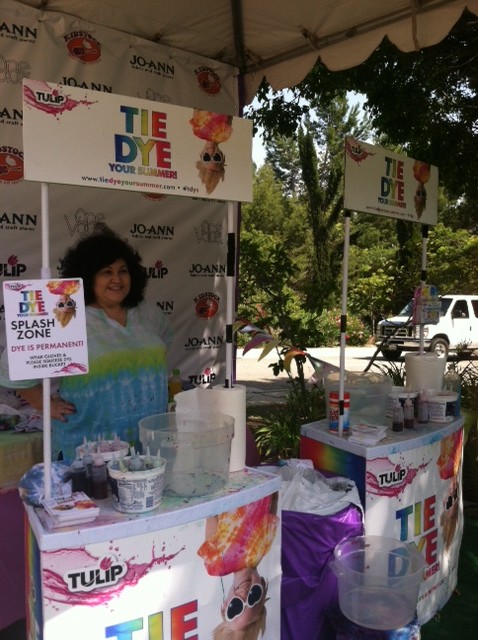 The DSW Custom Converse Tent
Converse are a staple of California style and celebrity off duty outfits. Check out some of the customized designs by Converse artists: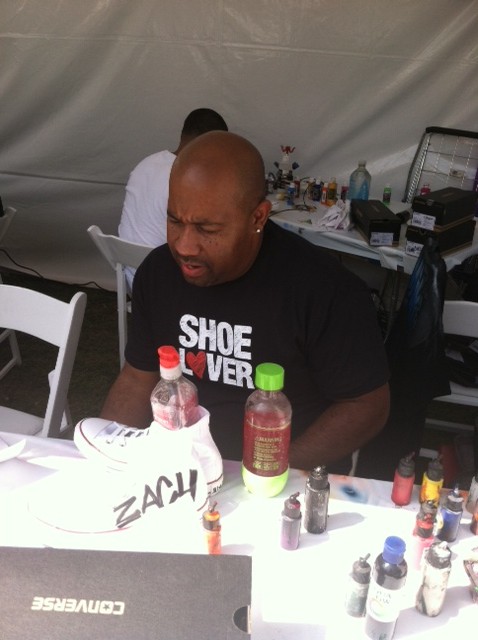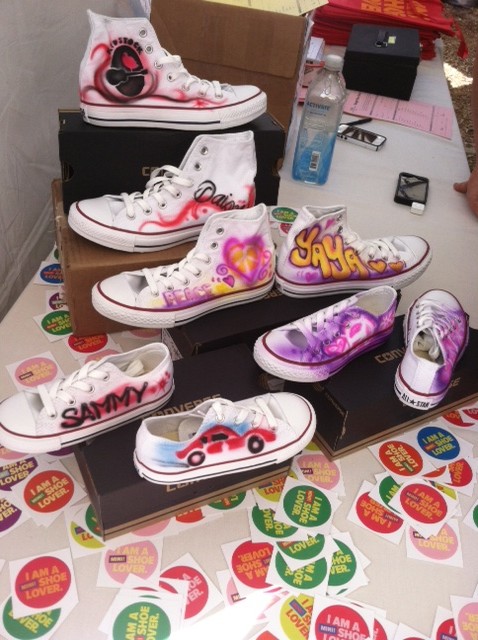 My nail art from the event (iMPRESS nail both):
See more from HUDSON jean's Kidstock, hot denim looks as well as a glimpse of the many tents set up for kids attending the festival: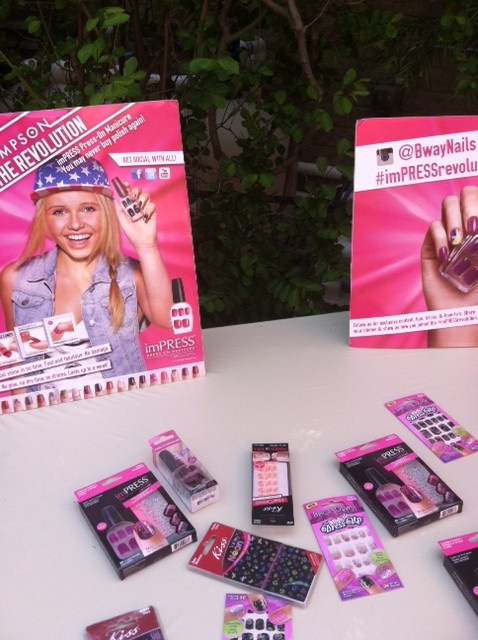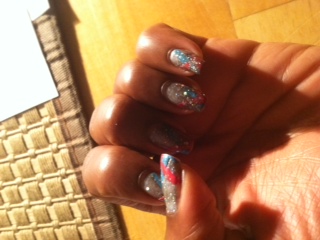 What I Wore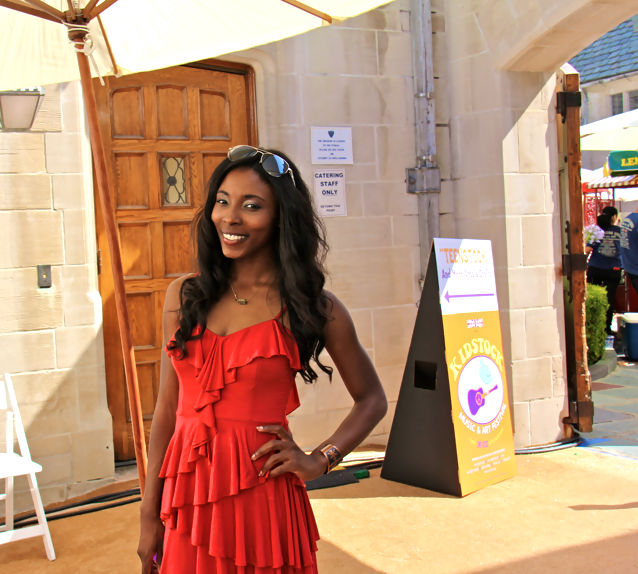 More Photos of What I Wore in a follow up post : ) 
EVENT SLIDE SHOW