Red White & Blue on Your Nails (July 4th & July 26th DIY Nail Sampler)
Hey Loves,
It is about that time where you start seeing red white and blue in all you favorite shops. I thought to create a DIY nail sampler that can help give you some inspiration for the 4th of July and for all my fellow Liberians—a little something to wear on our independence day. The Liberian flag shares many similarities with the American flag because the country was founded as a colony by America.
Six thousand miles from the United States lies a country whose flag bears a striking resemblance to the American one: alternating red and white horizontal stripes and, in the upper left-hand corner, a dark blue square. Against this blue background is a lone white star — the star of liberty. The flag is a symbol of the history of the Liberian state, its relationship with America, and its search for its own identity.
To learn more about the historical backgroud of Liberia see: Global Connections & Liberia.
Take a closer look: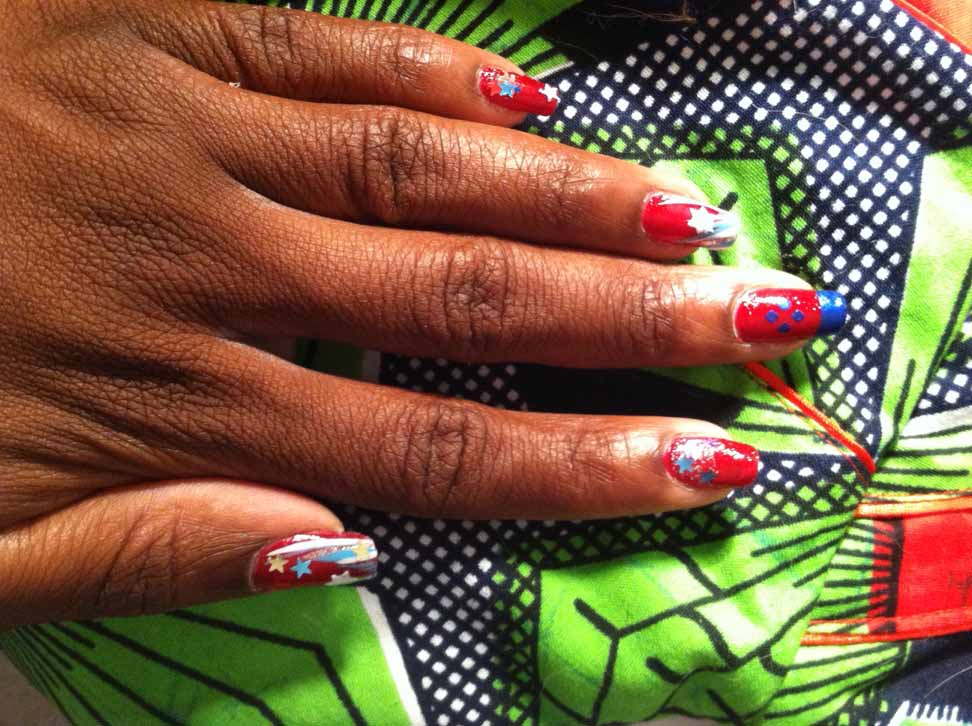 xoxo
FashionBrew