FACET FASHION SHOW: BET Weekend All White Day Party (Slide Show)
Michael Tree, Alex Rich and Morenike Balogun
Facet Fashion Show was an awesome BET weekend event! Despite the sweltering heat, a large crowd came out to watch the show on the rooftop of Siren Studios. I had so much fun and I always love events at this particular venue. Last year, Alex (seen above with long hair), my friend Morenike (also seen above rocking the latest braided craze) and a few of my other friends hit up a Wynter Gordon concert and beach themed party at Siren which was crazy fun. The runway was white and so was the required dress attire. The crowd was fun and cocktail waitresses carried around drinks and deserts in fun white outfits. There were people visiting from a number of countries as BET weekend brings out a fun hip hop loving international crowd. I wore a white lace dress that kept me surprisingly cool. Check out the photos below to get a glimpse of some of the fun swimsuits showcased as well as the crowd. At the end of today's post is a slideshow with tons of flicks including behind the scene photos, photos of the hosts, DJ Storm and more! Kudos to event producer Miss Dunie O and Ms. J Gray for a job well done!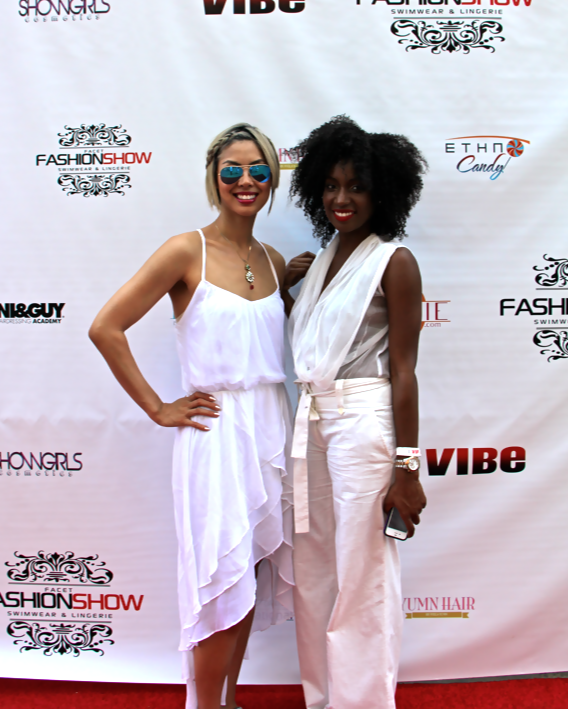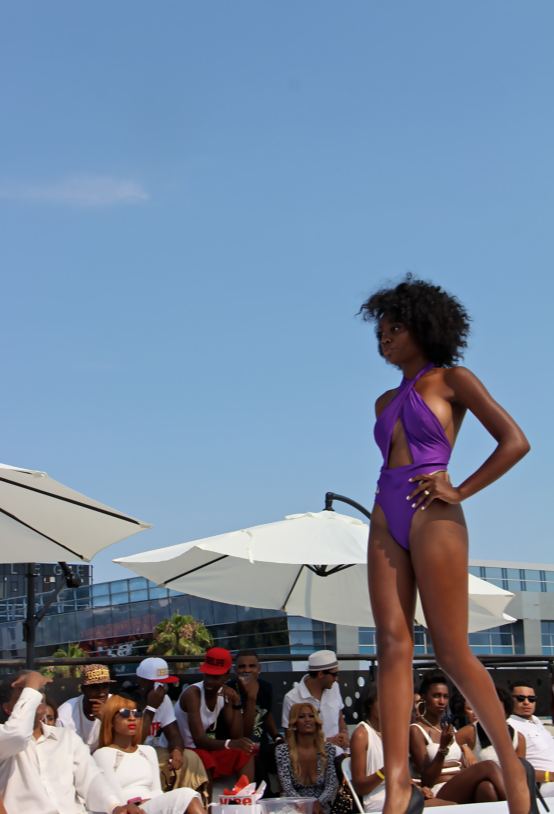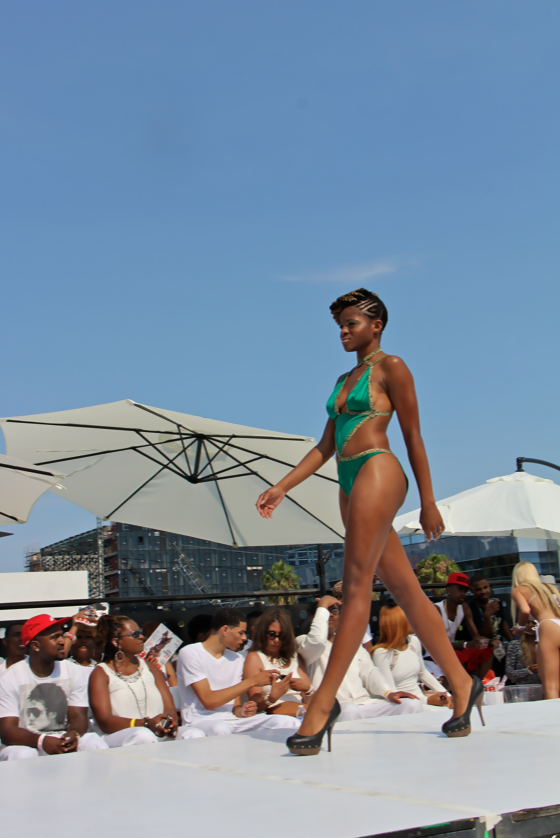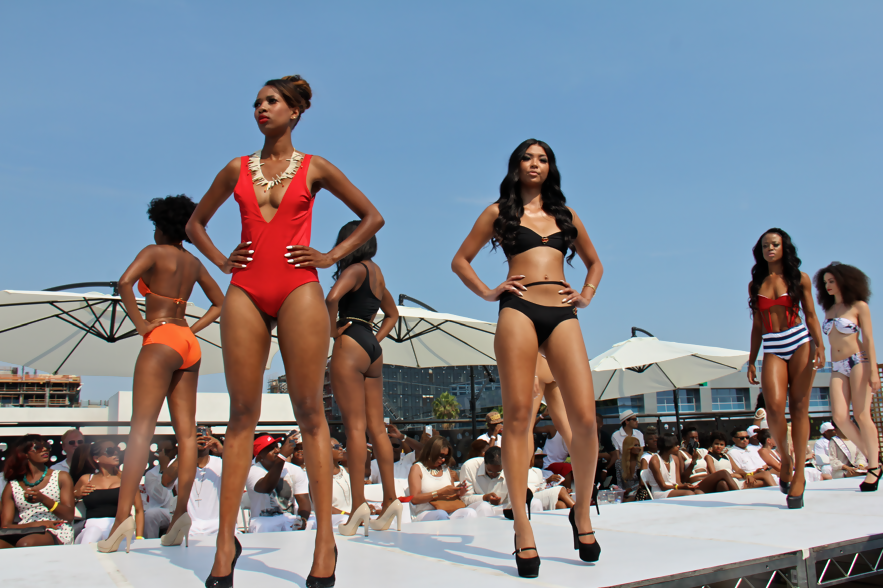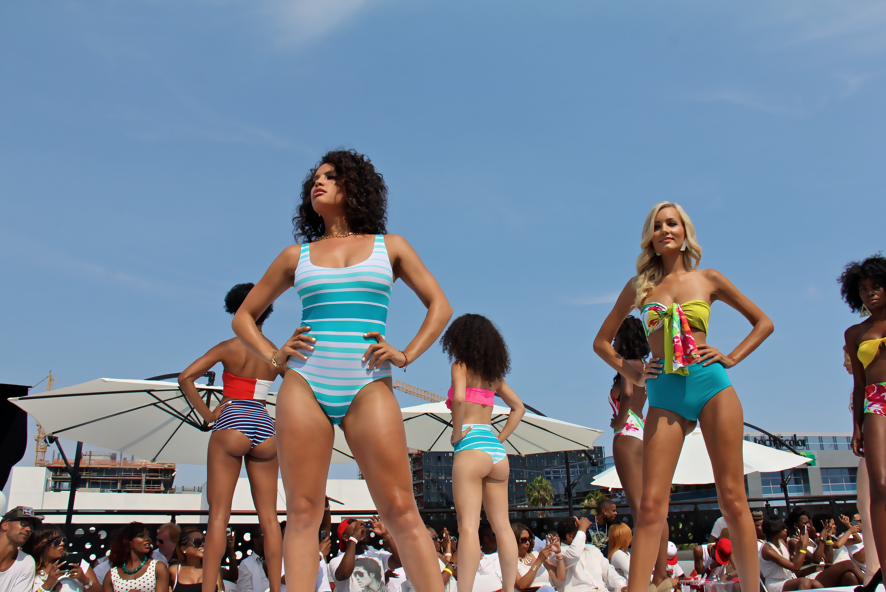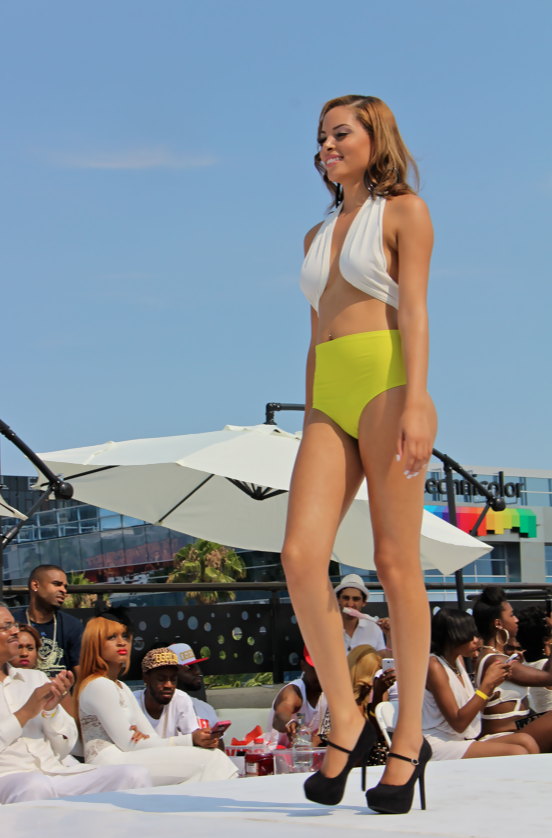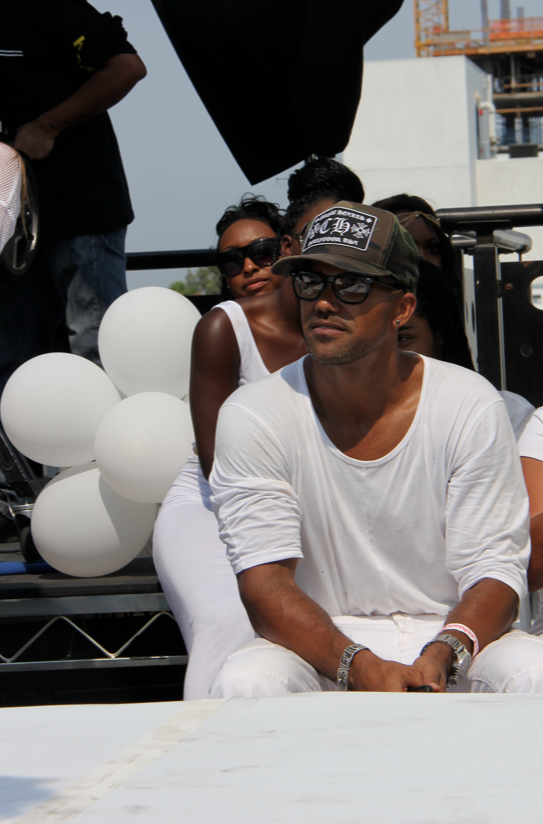 Shemare Moore Kept his eyes peeled on the lovely models. And who can blame him?!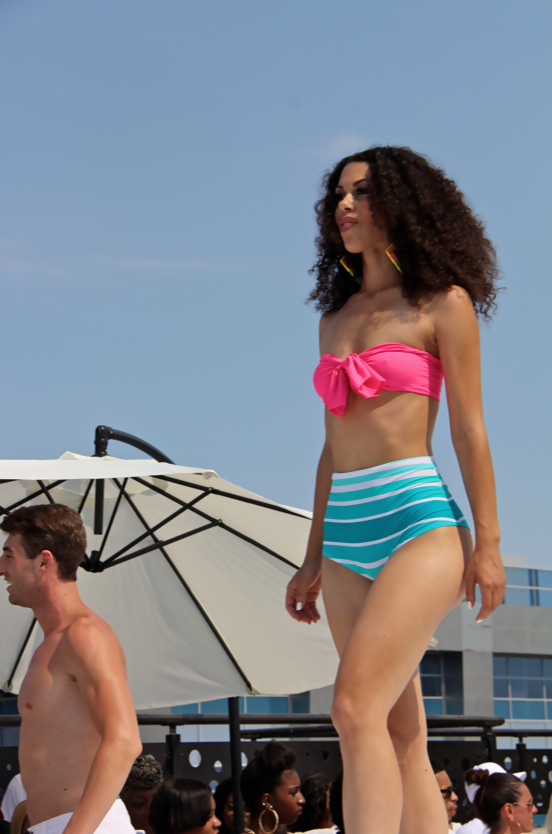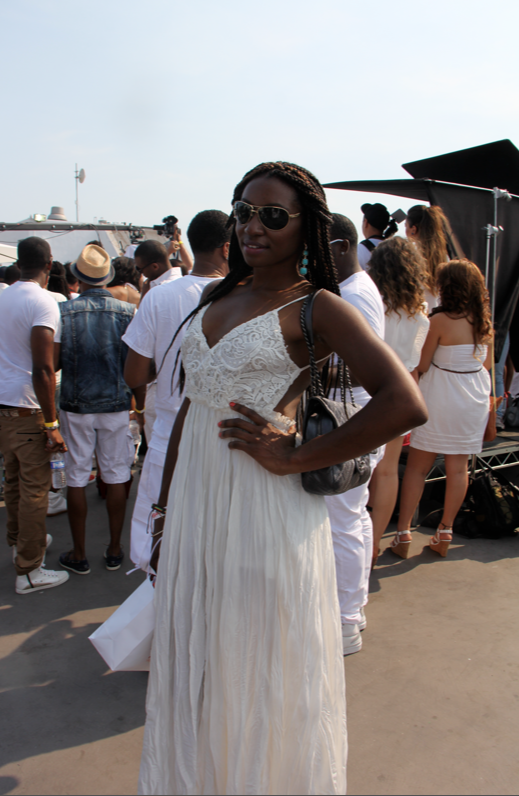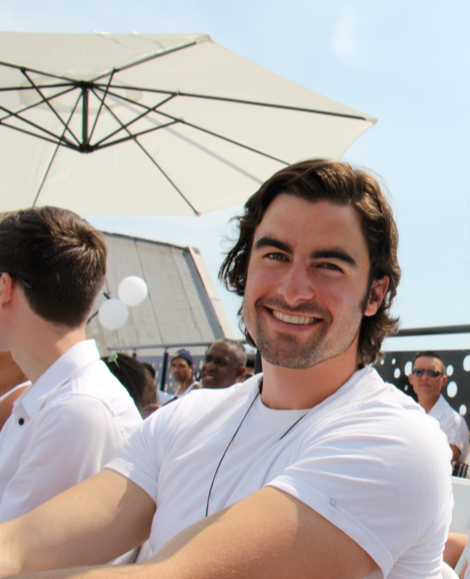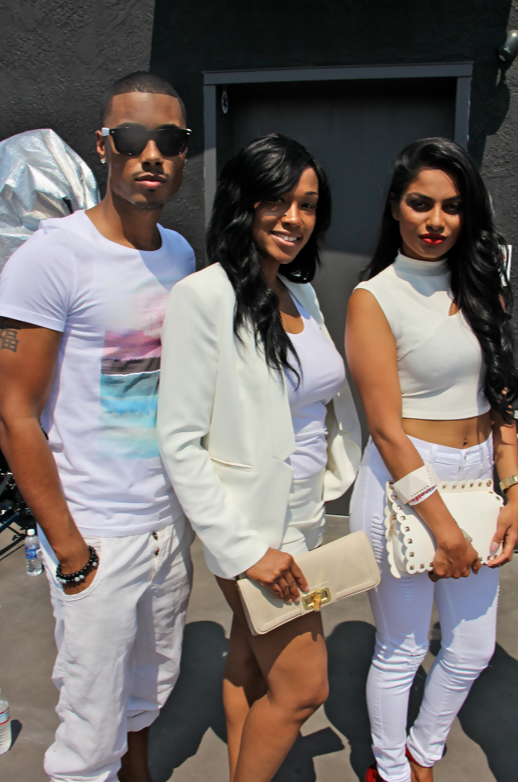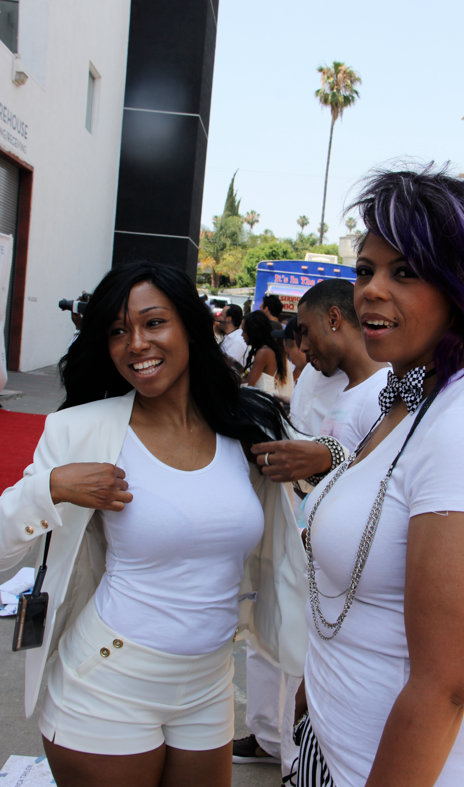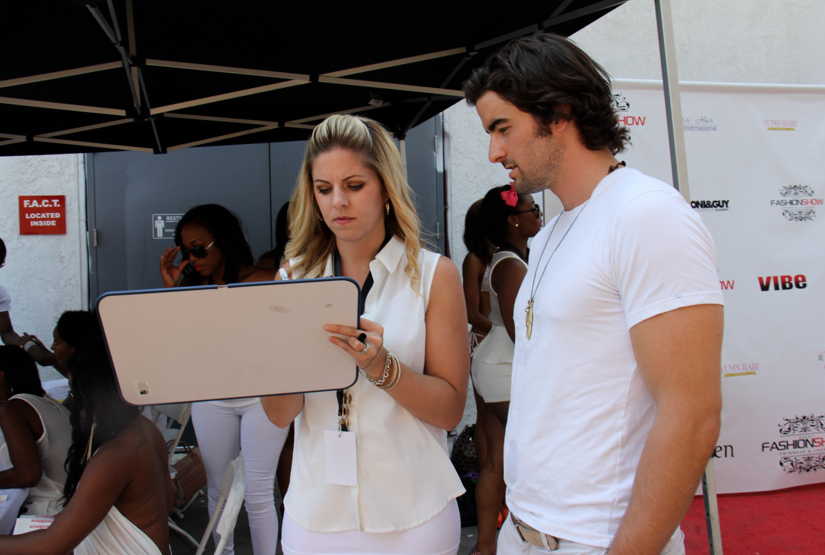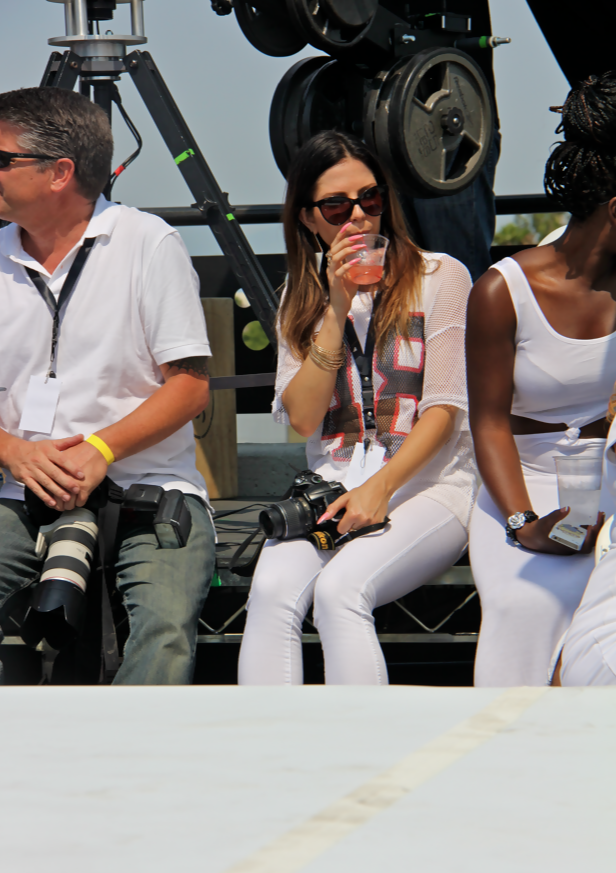 BET AWARD WEEKEND AT SIREN STUDIOS, HOLLYWOOD: FACET STUDIOS Presented THE FACET FASHION SHOW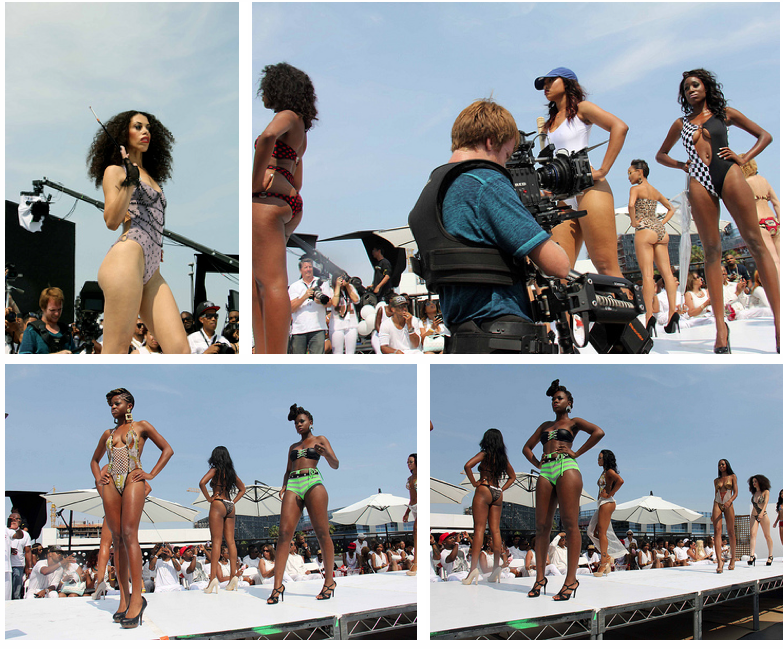 What I Wore:
I kept it simple in white summer lace and a simple accessories.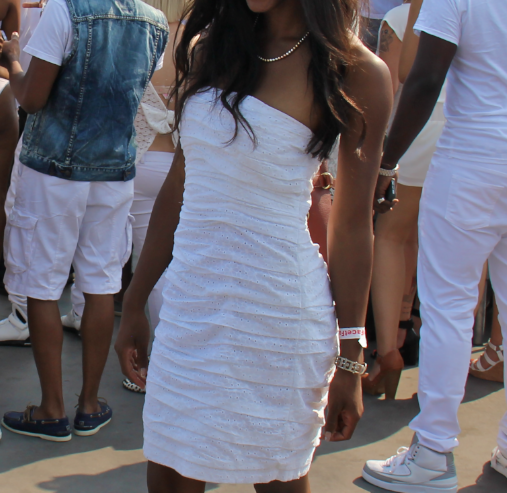 Dress: Express, Necklace: Ralph Lauren, Bracelet: Made by Silvers Craftsmen in The Gambia
SLIDE SHOW:
An All White Affair & Exclusive Roof Top Day Party
Facet Studios took over Hollywood as hundreds of fashion insiders gathered to see this season's newest couture swim and lingerie collections on the roof top of Siren Studios, Hollywood. Attendees celebrated BET's Award Weekend in style with a fashion show hosted by actor/model Terrence Terrell and actress/model Rikki Dee. The show exhibited this year's hottest collections from Classy Yet Sassy Customs, Just Be You, ONNY Wear, Porsha Starr Lingerie, Tamasia Sade, Venao Swimwear, Jaylene Crawley, Fame Forever, The Joi of Summer, Pretty Posh Intimate Apparel, Cherry on Top Swimwear, Yo Megz and Nu Sense. Runway music was provided by Dj Storm and Dj LaLa Land, with models' hair and makeup by Toni & Guy and Showgirls Cosmetics.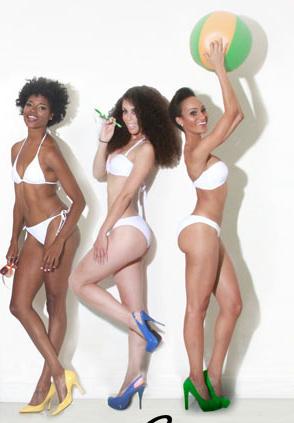 Producers of the Facet Fashion Show, Miss Dunnie O. and Ms. JGray of Image Is Everything PR will be joined by titled sponsors MIR International,YUMN Hair and premiere media partners Vibe Vixen, Blanco Bleu, Ethno Candy.

Visuals:

Hosted by Actor/Model Terrance Terrell & Actress/Model Rikki Dee

Run Way Music Provided By DJ Storm & DJ LALA LAND

Complimentary Cocktails Provided by Courvoisier & Delectable Sweets

It's in the Sauce BBQ Food Truck

Facet Fashion Show Shopping Boutique on site; featuring the designer's merchandise

Confirmed Celebs: Brooke Bailey, Raven Sorvino, Tiffany Foxx, Jasmin Jaye, Natalie Nunn, Camilla Poindexter, Rosa Acosta, Pert McFly, Vanessa Veasley, Miss Mykie, Abrina, Esther Baxter, Matt Cash
Facet Studios
Facet Studio is a fully operational mobile photography/videographer company with a Los Angeles, CA based studio with over 2,500 sq.ft of shooting space. Make-up artists, hair stylists, wardrobe stylists and production interns are all on- hand to assist in making a vision come to life. Many of produced images appear in magazines such as MAXIM Magazine, BLACK MEN Magazine, XXL Magazine, KING Magazine, SMOOTH Magazine, SOURCE Magazine in addition to, fashion ads, and a vast array of web media.
###