Nail that Look! BLACK & YELLOW: Wild Thing… Electric Animal
girlbunny.com, girlshue.com, my own design
Now is the time to go CRAZY with bright yellow! I know many of you may be hesitant to jump on the wild nail train. Some of my friends work in corporate settings or in settings where showing up with yellow nails might be a red flag. You may be able to pull something off more simple like a yellow french tip:
However, for those of you who can—take this moment to go all out and try yellow nails!
I have tried plain yellow nails but never yellow nails with designs. DIY nail art has embolden me and I am having so much fun trying new things! My clothing style does not follow every trend as I like to not get to swept away by trends. However, nail art is a great quick way to infuse my daily look with attitude. Check out my DIY nail art in YELLOW: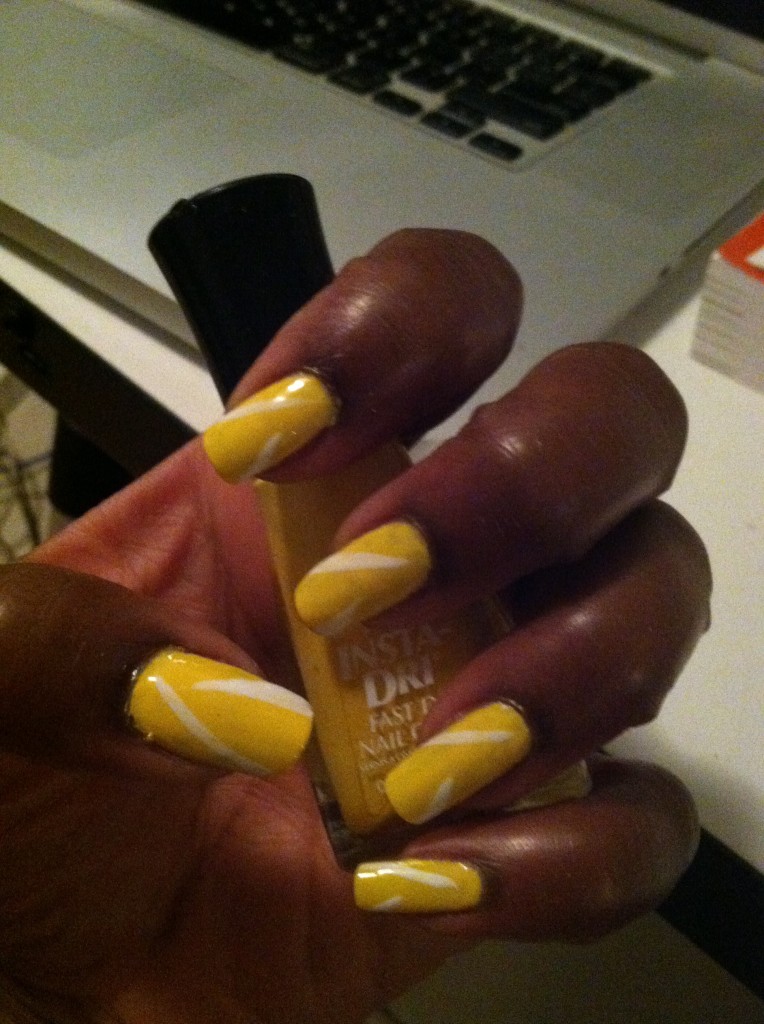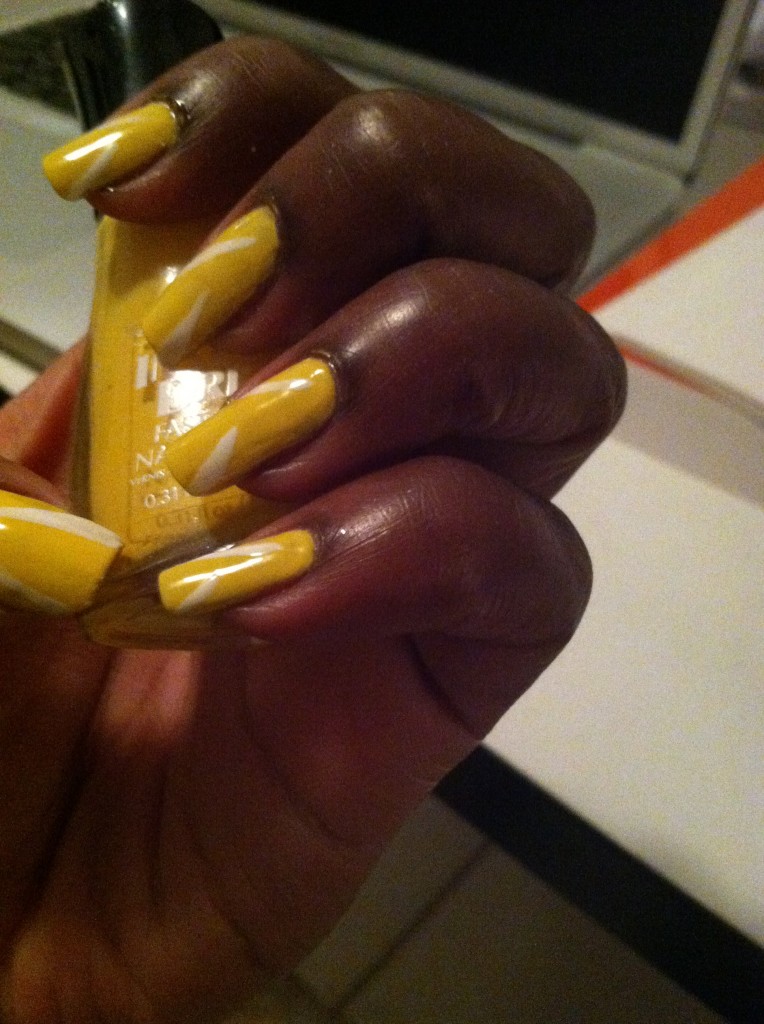 I left it as yellow and white for a more low key vibe and then added black stripping and glitter nail polish to amp up the nail design after a day or two.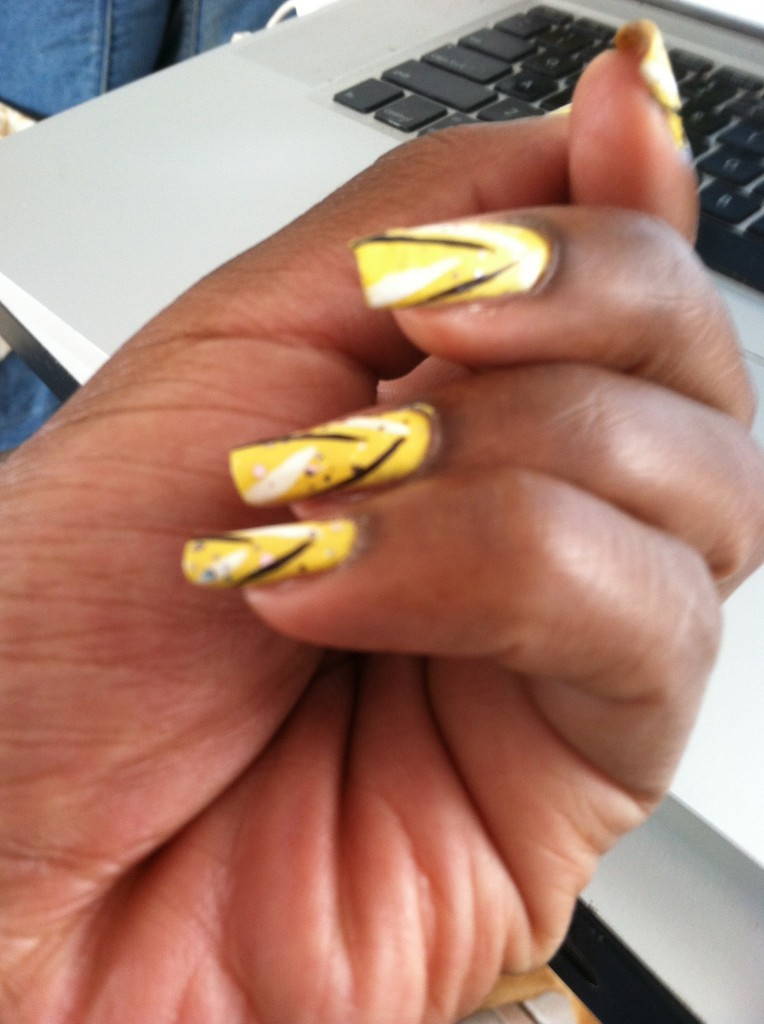 Sally Hansen in 250 Lightening = Shade of Yellow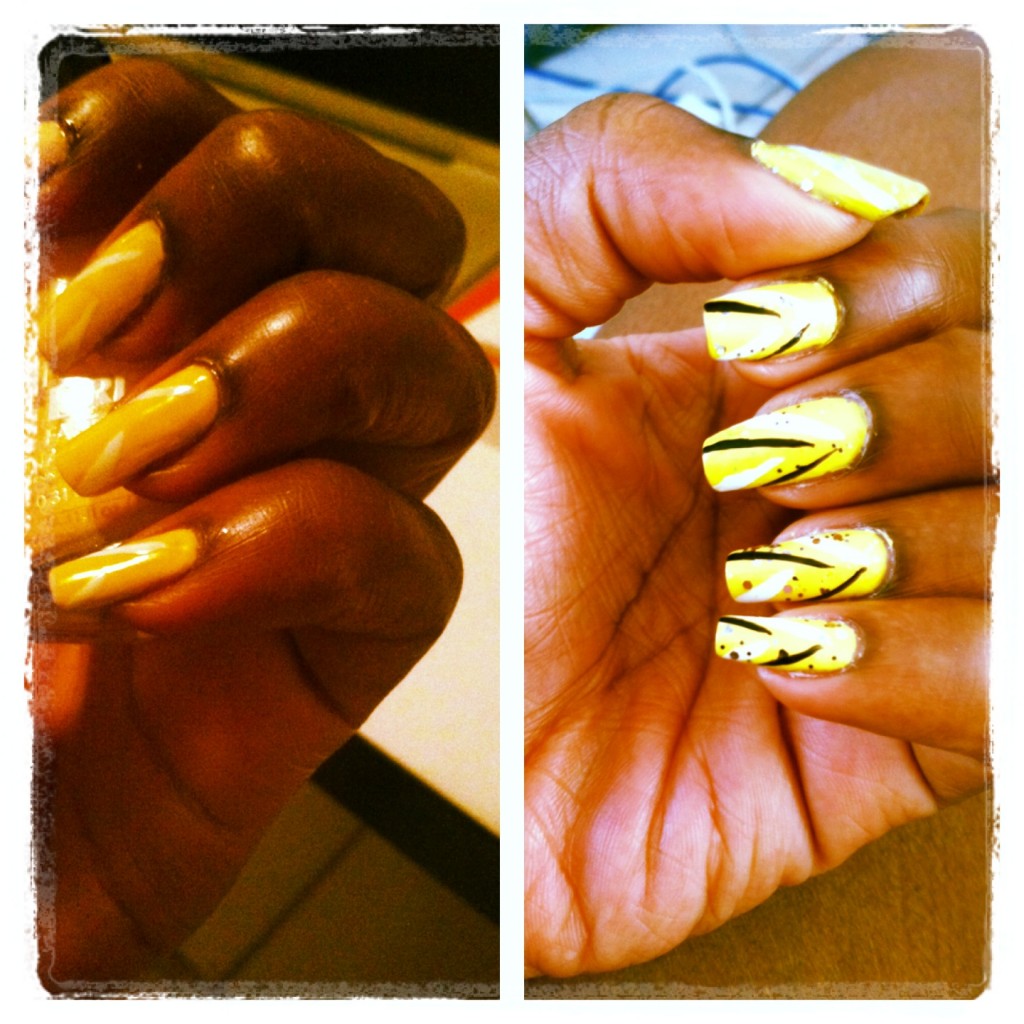 Here are some yellow nail art designs that have caught my eye from around the net.. Check them out:
How crazy are these yellow and black designs?! See more of my crazy nail antics on instagram:
xoxo
FashionBrew