Rebecca from London// Festival Chic: Get the Look
Festival Chic: Get the Look
With the festival season in full swing, make sure you don't get caught sartorially short this year.  Invest in some key pieces to ensure you ooze festival chic.
Whilst it can be hard to know what to cram into your festival wardrobe as space is limited and you don't have a full-length mirror or washing machine on tap, these tried-and-tested pieces will make sure your summer wardrobe is ready to come out to play.
High-Waisted Denim Shorts
High-waisted denim shorts are an essential part of your festival wardrobe.  Not only do they team up well with tights and wellies, they also look good with bare legs and flip-flops.  With so many styles to choose from, including brightly coloured numbers to more edgy, frayed styles, there is a pair to suit all tastes.  These Denim Shorts from ASOS, in Pink Acid Wash ooze festival chic.  The unconventional colour and acid wash create an edgy, diverse look – perfect for taking you through the festival calendar.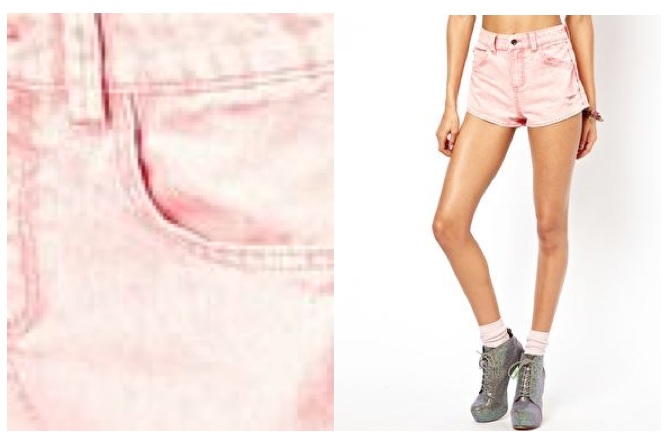 Statement Jewellery
Jewellery is essential to nailing your festival look.  Whilst there are numerous cheap options available, my advice would be don't skimp on accessories.  Not only can they make or break an outfit, they can instantly inject your look with a touch of glamour.  You can definitely tell the difference between well-made, more unique pieces and jewellery made en masse.  To create a modern, edgy look, arm yourself with a stack of bracelets like this Freshwater Pearl Bracelet from Winterson.

Bandeau
For the ultimate in festival cool, a bandeau is a must.  Paired with your high-waisted shorts, this makes for a chic, laidback and stylish look.  This bandeau from Zara features a vibrant floral pattern.  This feminine print is fun, flirty and perfect for summer, making this piece a welcomed addition to your festival wardrobe.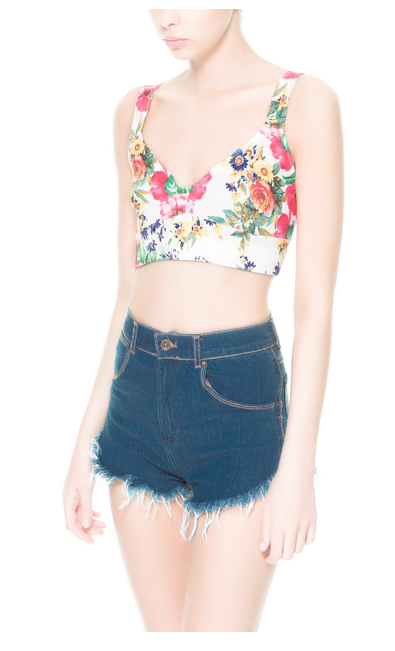 Fedora Hat
Whilst it's all well and good basking in the sun, in times of alcohol overload, a sun hat is a godsend to help keeps the rays off your face and stop you drowning in alcohol sweats.  A fedora hat is the go-to piece of headgear for any festival.  Small enough to fit in your bag but big enough to conceal the sun's glare, a fedora hat is adorned by many of the glitterati clan.  Get the look with this straw shorter brim fedora from Topshop – a festival must-have and a summer classic.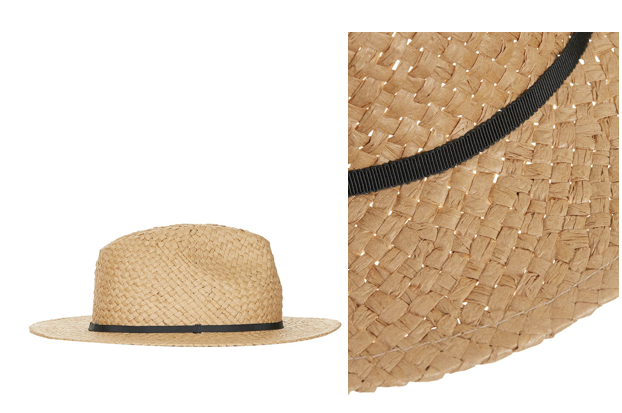 Sunglasses
Sunglasses are a must at any festival and round styles seem to be the in thing this season.  These head-turning, statement-making glasses from Nordstrom, with patterned rims and metallic temples will ensure you are the coolest kid this festival season.  An ode to the king of all Hippies, John Lennon, round frames are fun, vintage, edgy and here to stay.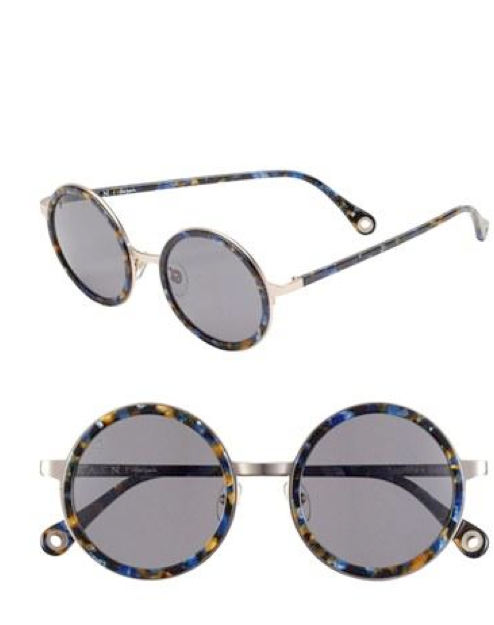 And last but not least… don't forget your wellies!
Author Bio: Rebecca is a London-based trendsetting, forward-thinking fashionista who is always on the lookout for new and exciting pieces and styles.