Hot in LA this Week: The Best Charity, Art & Fashion Events for Aug 25 – Sept 2
Hey Loves, 
Looking for something to do in the city of Angeles. TFB has you covered. Hit up some awesome conscious events as well as some more lighthearted fashion gatherings.
xoxo
FashionBrew
Here is my top picks for what to do in fashion and charity this week:
Hottest Events this Week!!!
Venice Family Clinic's 3rd Annual Surf & Skate Silent Art Auction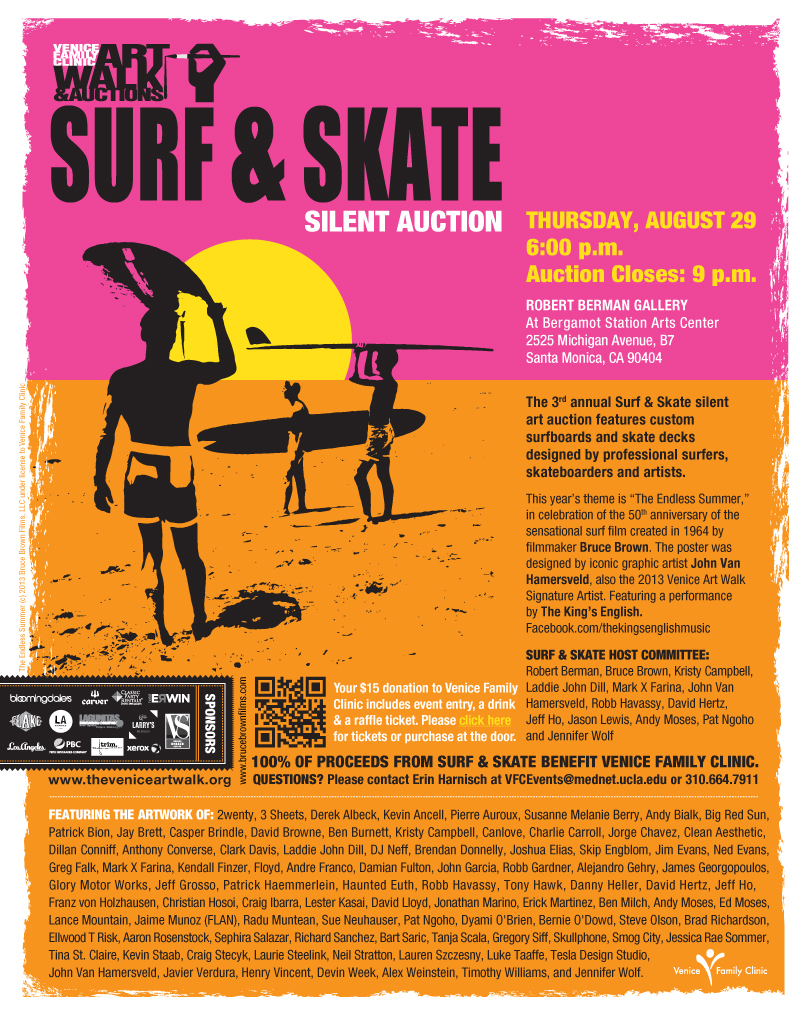 | | |
| --- | --- |
| When | Thu, August 29,6:00 pm – 9:00 pm |
| Where | Bergdorf Goodman |
| Admission | Open |
| Description | The 3rd annual Surf & Skate event will feature custom surfboards and skate decks designed by surfers, skaters, and artists. 100% of the proceeds benefit Venice Family Clinic. |
| Website | (click here) |
| | |
| --- | --- |
| | Tue, August 27,7:00 pm – 9:00 pm |
| | Common Gallery , located at 806 East 3rd St,, Los Angeles, CA 90013 (map) |
| | |
| | Apolis Global will host Ellen Gustafson (Co-Founder of Food Tank & FEED Projects), Jon Chu and Jason Russell (Co-Founder of Invisible Children) for a live discussion, entitled "Media and Community" about how media has the unique ability to impact and mobilize. No charge |
I actually hit up the Girl's Night Out events at The Geffen Playhouse a few months ago and had a blast. Definitely check it out!
Girls Night Out After-Party @ The Geffen Playhouse
| | |
| --- | --- |
| When | Thu, August 29,8:00 pm – 11:00 pm |
| Where | Geffen Playhouse, 10886 Le Conte Ave, Los Angeles, CA 90024 (map) |
| Admission | Ticketed Event |
| Description | Shop statement necklaces from Cayetano Legacy Collection with an exclusive look at never before seen styles plus hosted bar, buffets and a Pixi Beauty gift at the exclusive Girls Night Out after-party held at the Geffen Playhouse. Event follows the West Coast premiere of "Rapture, Blister, Burn", an "intensely smart and immensely funny" play featuring Amy Brenneman. |
| Website | (click here) |
ART DECO FESTIVAL – LABOR DAY WEEKEND 2013
Take a stroll back in time…


AUG. 30-SEPT. 2, 2013
"Can't repeat the past?…Why of course you can!"
– Jay Gatsby"Cruise" back in time to the Golden Age of Travel for a weekend aboard one of the greatest Maritime Monarchs
in history. Drink, dine, dance, and discover the opulence of this by-gone era immersed among the largest collection of Art Deco in the World.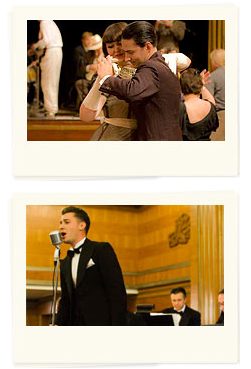 Weekend Itinerary (download) | Brochure
The Queen Mary boasts some of the grandest and intricate interior designs ever accomplished on an ocean liner. Influenced
by the Art Deco movement of the 1920s and 30s, her strong curves and geometric forms represent elegance, glamour,
function and modernity.
Art plays a prominent role in the décor of the ship. Further enhanced by the use of over 50 different types of woods from all
over the world, The Queen Mary earned her nickname, the "Ship of Woods."
With elaborate murals, paintings, sculptures and wood carvings found throughout the ship, it's no wonder she is widely
considered one of the best examples and landmarks of Art Deco style in the world.
Pack your vintage duds and celebrate the luxury and grandeur immortalized in F. Scott Fitzgerald's literary classic The Great
Gatsby at the 9th Annual Art Deco Festival presented by the Queen Mary in association with the
– See more at: More Event Info
| | |
| --- | --- |
| When | Sat, August 31,10:00 am – 6:00 pm |
Last but not least!!! Fiesta Hermosa is awesome and is a great opportunity to tap into your inner beach girl for style inspiration. Will I see you there?
Since 1972, the Hermosa Beach Chamber of Commerce has produced Fiesta Hermosa, the "largest arts & crafts fair in Southern California". Over 300 artists and crafters are featured, including painters, photographers, ceramicists, jewelers, sculptors, and handicrafters. The festival takes place every Memorial Day and Labor Day Weekend (Saturday, Sunday and Monday) in downtown Hermosa Beach, California. With the ocean as a backdrop, Hermosa Beach is an ideal place for a summer festival with temperatures of 80 degrees and balmy sea breezes.
People flock to Fiesta Hermosa each year for not only the art fair, but for the Music – which is always of the highest caliber. There are two stages featuring live music – one at the Main Stage on the Pier and another in the Charity Beer & Wine Garden. The Main Stage features the finest "tribute bands" performing the classic rock of bands such as Led Zeppelin, the Eagles, Jimi Hendrix, Phil Collins, Fleetwood Mac, and Crosby Stills Nash & Young, to name just a few. Rock n' roll, zydeco, country western, and rhythm and blues are showcased in the Charity Beer & Wine Garden.
http://fiestahermosa.net/about-the-festival/
Glow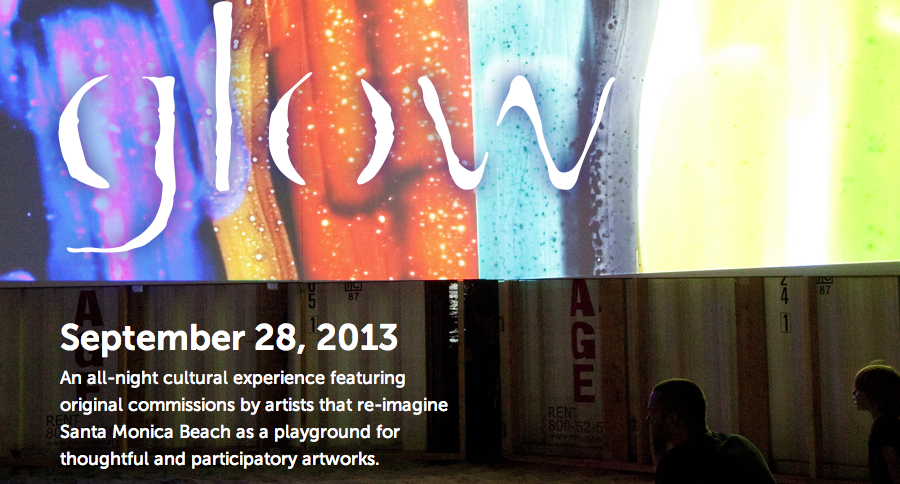 WHERE

City of Santa Monica

WHEN

Saturday, September 28, 2013 

TIME

7 p.m.
Save the Date:  On Saturday, September 28 from dusk to dawn, Glow, a unique, all-night arts event will transform the beach in Santa Monica into a world of interactive and engaging original contemporary art installations. For more information