My Lookbook: Baroque Prints meets Pearls for Barbie Girl Glam Look + DMV Fashion Events Today, Tomorrow & More!!
From the Archives… Sharing a week's worth of my favorite personal style posts from the past! enjoy! xoxo FashionBrew
Hey Everyone,
Today's look is another play on the popular baroque print. These pants by Hot Kiss are affordable and very on trend. I love their printed pants as it gives me chance to really experiment with this trend. Most of the printed pants you have seen me wearing recently are by Hot Kiss. Learn more on infusing baroque print into fashion and decor via our London editor's article on the trend:Ella talks adding a touch of baroque to your fashion and interior decor.

I decided to pair a nude top with pearl accents on the collar to usher in a little of the fall neutral trend into this look.

Muted toned pants in pastel mint or slate grey would have made the whole out neutral but I wanted to glam it up. With an elaborate collar I chose to shy away from dangle earrings and to play up the whole pearl accents by rocking a blingy bracelet and vintage earrings. I thought the printed pants reminded me a bit of the glam girl barbie vibe Barbie seemed to embody in the 80s and 90s.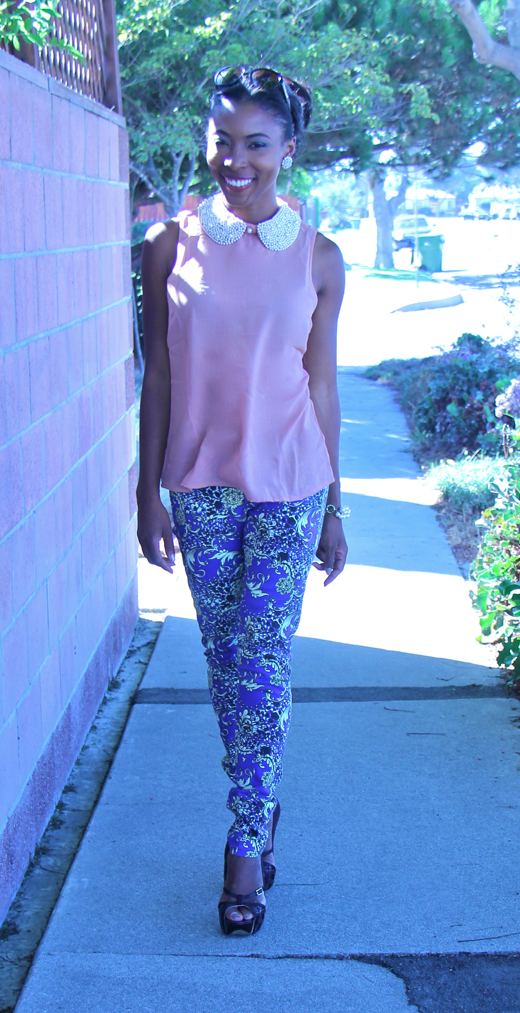 Am I the only one who remembers how fancy Barbie's casual outfits were?! I paired satin heels by bebe to give it a luxurious feel. Versace sunglasses with square pearl inlaid accents finished it off.  This is also a perfect type of outfit to wear for a fashionable lunch date with your friends. More flicks of this outfit below : )

Update: I have had a great time this week hosting the red carpet for Africa Fashion Week LA. Please join me in downtown Los Angeles for the final night of fashion.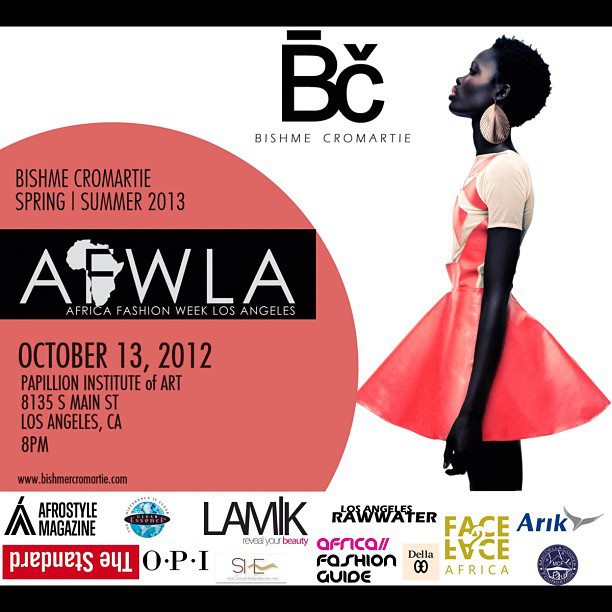 Tickets are going fast but you can also purchase at the door if they do not sell out. Tickets are available here:
Also, if you follow TFB on facebook then you already know this but…I will be featured in Street Style section of the December issue of Essence Magazine! The outfit I wore is seen in this photo but I am also wearing a hunter green jacket by Via Spiga. 

At the bottom of this post are some fun events for all my DC and DMV area Fashionistas!
XoXo
FashionBrew
My Lookbook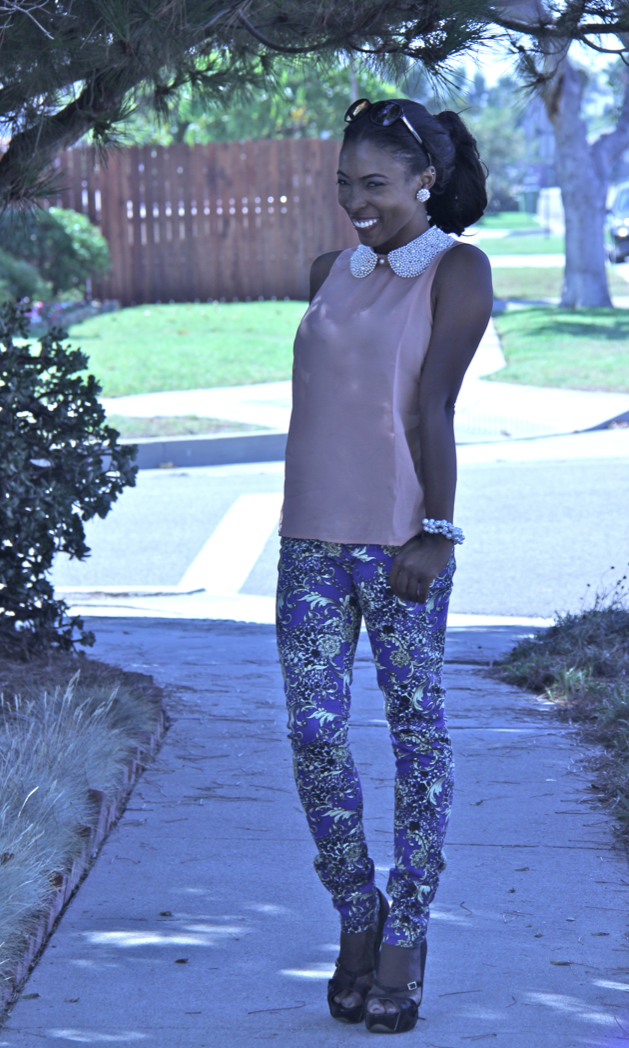 My bun kept getting loose but I kind of dig the messier less tight version of it above.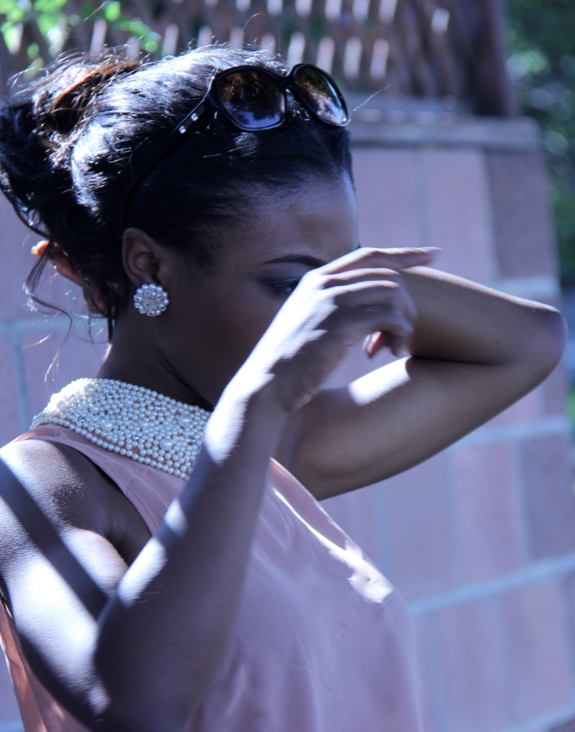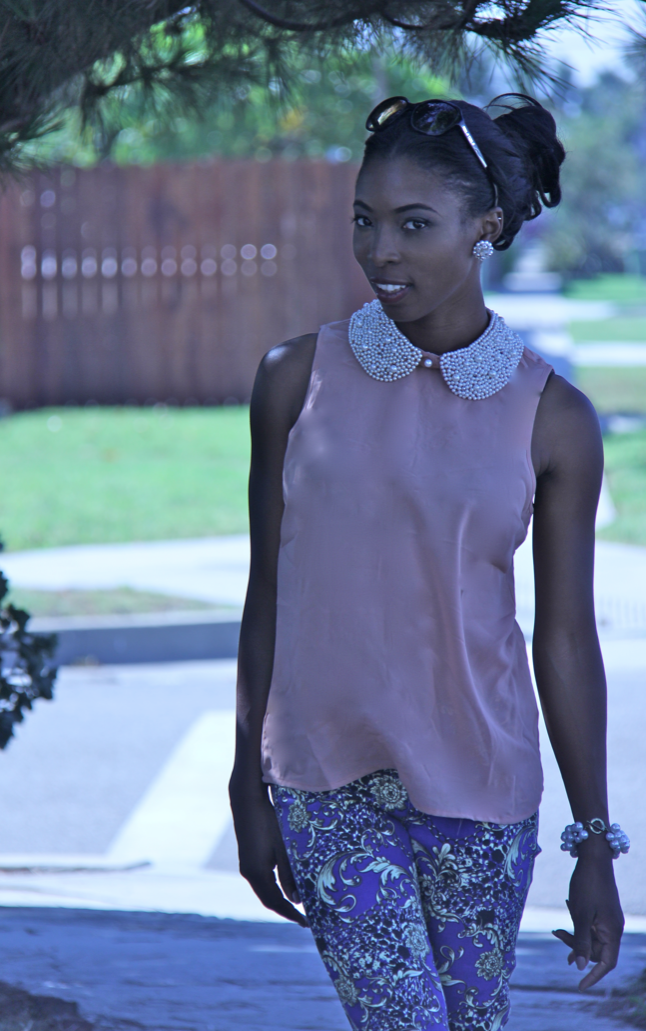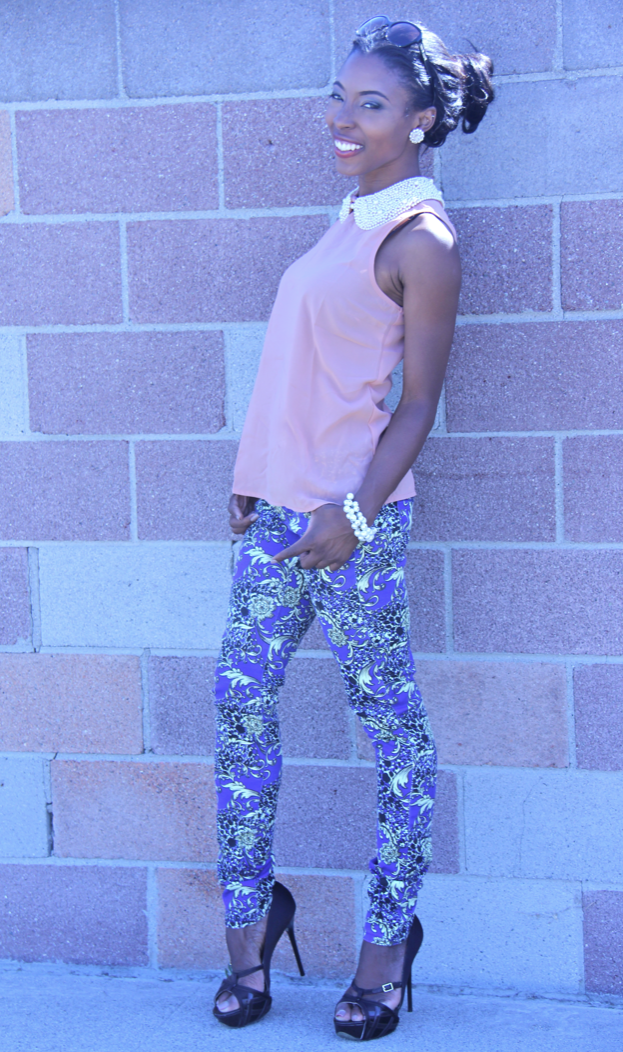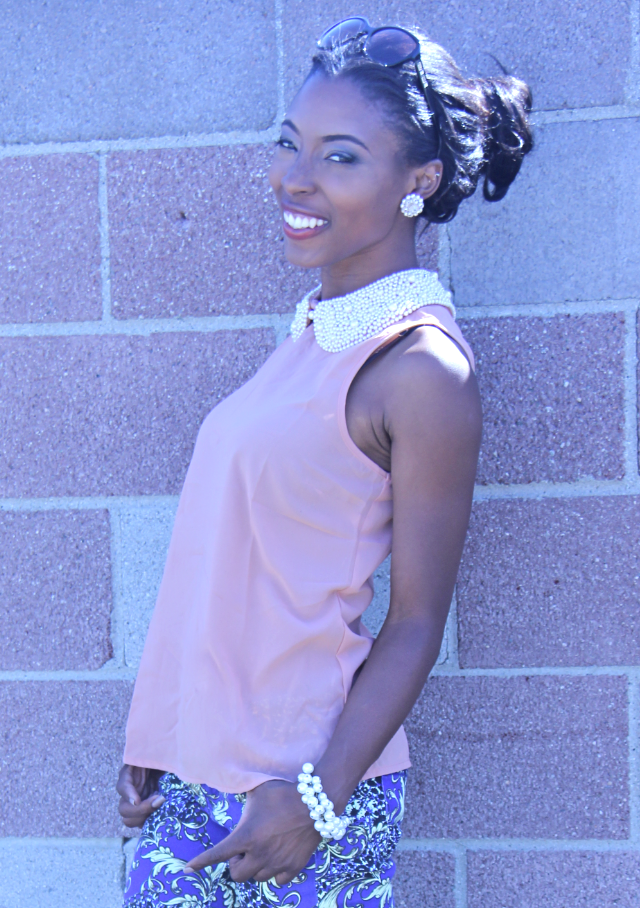 DMV & DC Area Fashion Alert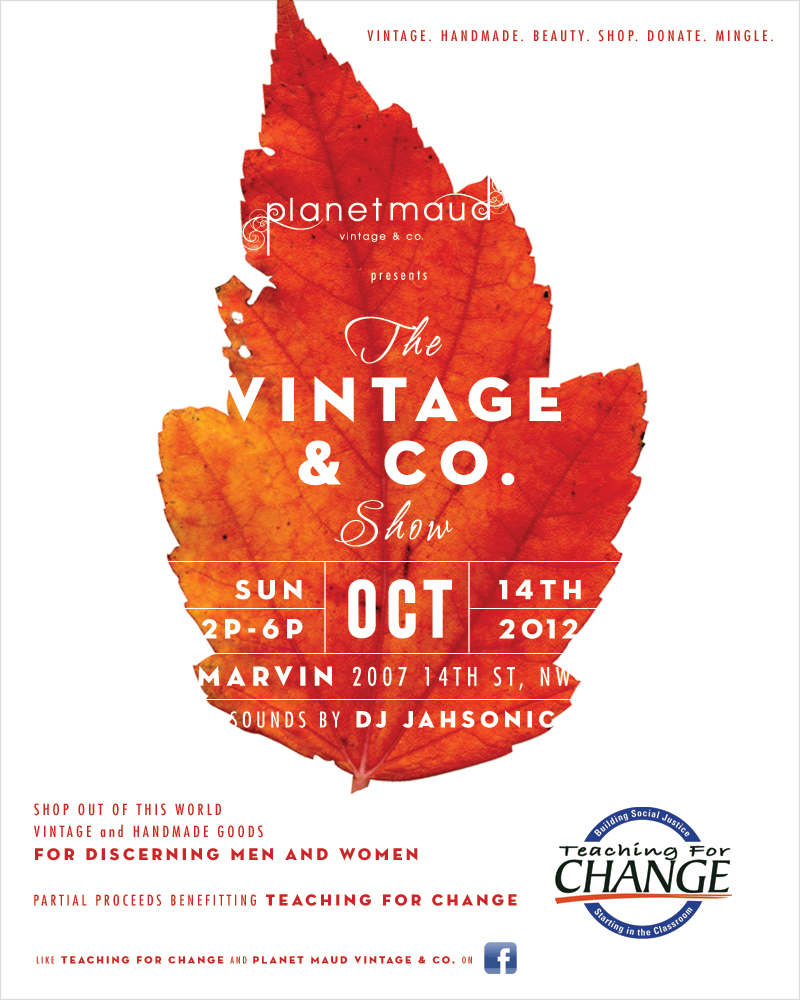 Blogger Cherlaee gives us the deets on a sale today:
new vintage store Via Gypset in Woodley park is having a sidewalk sale today! They have the coolest stock at great prices. Plus I have consigned a bunch of my fave pieces from my closet, come check it out!

The sidewalk sale has teamed with the downstairs cafe Sorriso too, so there will be yummy things like cookies and pizza! Join me there for some vintage dress up Saturday afternoon 😀

2311 Calvert Street
Washington DC 20008
Check out Via Gypset here http://www.refinery29.com/via-gypset-vintage-dc/slideshow#slide-8
Today head on over to North Virginia  for NOVA fashion week!
On Saturday, designer Afua Sam of Studio D'Maxsi will present her latest casual chic looks, party dresses and red carpet looks from the Chic Gypsy collection.
Saturday's show begins at 8 all located at Artisphere in Rosslyn, Arlington just over the Key Bridge from Georgetown.
Maria, blogger at  Very Busy Mama will be hosting an event for DC Wine Week! Here is more information:
DC Wine Week is a week long celebration dedicated to enjoying wine, wine education and an opportunity to help support the area's growing local wineries, wine shops, wine bars, restaurants and merchants. It is a great chance to network with local wine experts, attend tastings and learn more about what our area has to offer when it comes to wine.
On Tuesday the 16th, I am hosting Red, Burgundy & Plum: A Night of Fashion & Wine at Lost Society on 14th street. The ticket price includes ONE hour OPEN bar, a selection of food and a fabulous fashion showcase.

Event Details:
Where: Lost Society
Tuesday October 16th, 6:00-8:00pm
Open Wine Bar, Sweet & Savory Hors d'Oeuvres
Tickets: $40
Register to attend
DC Wine Week officially kicks off this Saturday and is quickly followed by a week of varied events around the District. No need to be a wine conesseiur because there is something for everyone!
On Tuesday, October 16th at 6:00pm, local style blogger María José Ovalle of Very Busy Mamá will co-host Red, Burgundy and Plum. A Night of Fashion & Wine at Lost Society on 14th Street, NW.
Combining the darker fall fashion tones with our favorite wines, we invite you to join us for an evening of networking, shopping, music and wine along with some of DC's most sought after fashion vendors.
Enjoy passed hors d'oeuvres as well as our Featured wines; Hob Nob Pinot Noir and Rodney Strong Savignon Blanc. Open bar from 6-7 PM.
Oeniphiles and fashonistas alike will not want to to miss this chance to marry two of life's sweetest pleasures.
*Hair styled by GinaJ