My Lookbook// Stripes! Getting Nautical for the Spring…
From the Archives…. 2012!
The weather is getting warmer but there still are chilly days that require a serious coat. If you are in DC or a warm climate enjoy the day  by pulling out a short skirt from your closet. I love stripes because they tend to give outfits a nautical leaning. This skirt is fun because it flares out from the waist. I adore skirts but I often opt for pants. I am often cold even when others are not and skirts and shorts usually are reserved for seriously sunny days. I tend to buy inexpensive skirts because I don't wear them as much as I wearslacks.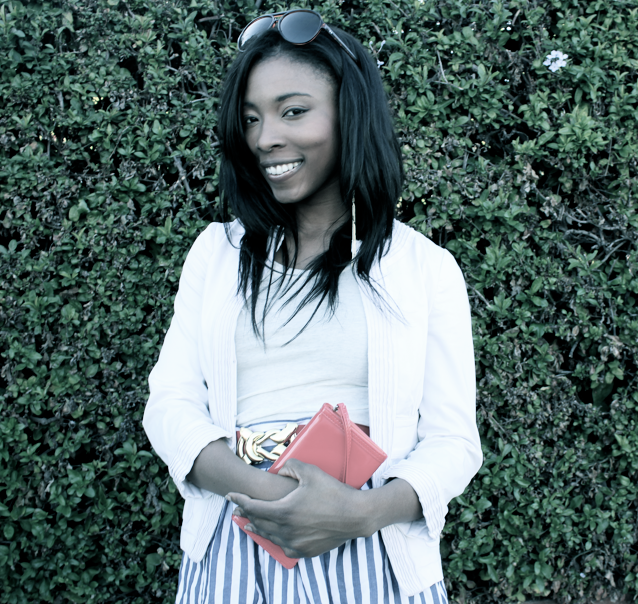 For this look, I paired a heather grey round neck t-shirt with a white blazer and blue nine west pumps. I love bright red because it adds excitement to any outfit. For the summer and spring pick an costly item like this blazer by BcBg Maxazria and mix with more inexpensive trendier items like this skirt from Forever 21.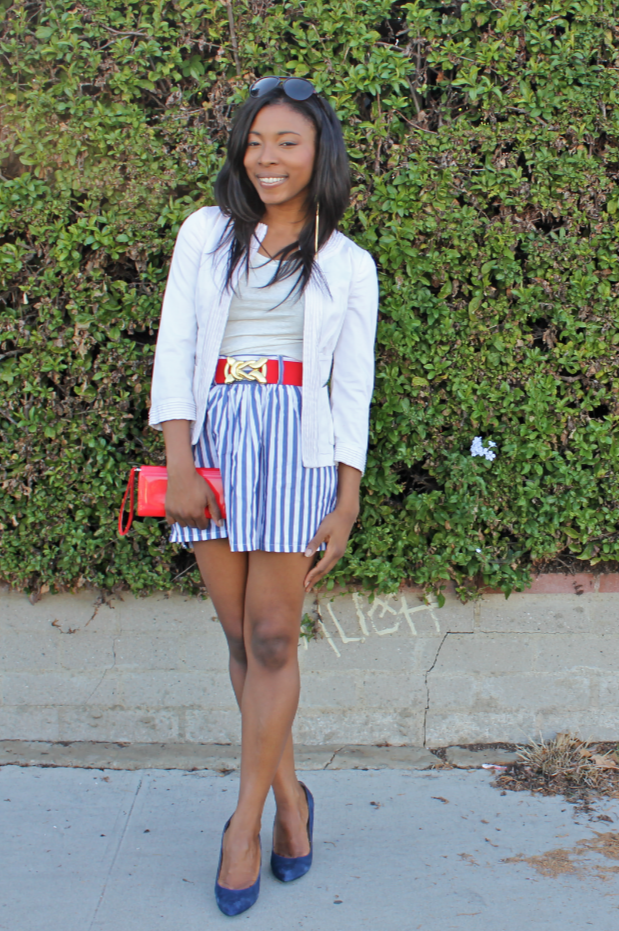 Cute but low key: I like for my fashion to let the true personality of the individual emerge. Resist the urge to overpower and erase your authenticity after all it is the individual who makes the clothes not the clothes that makes you an individual….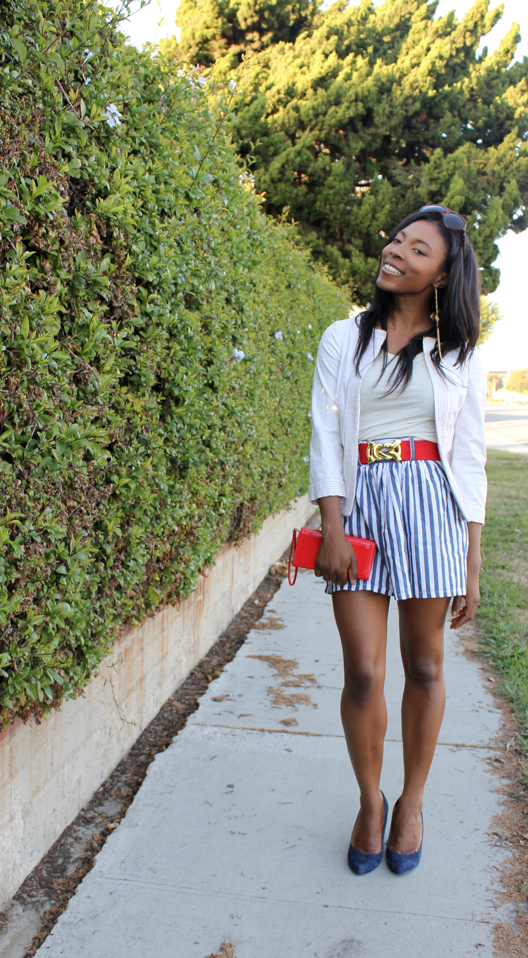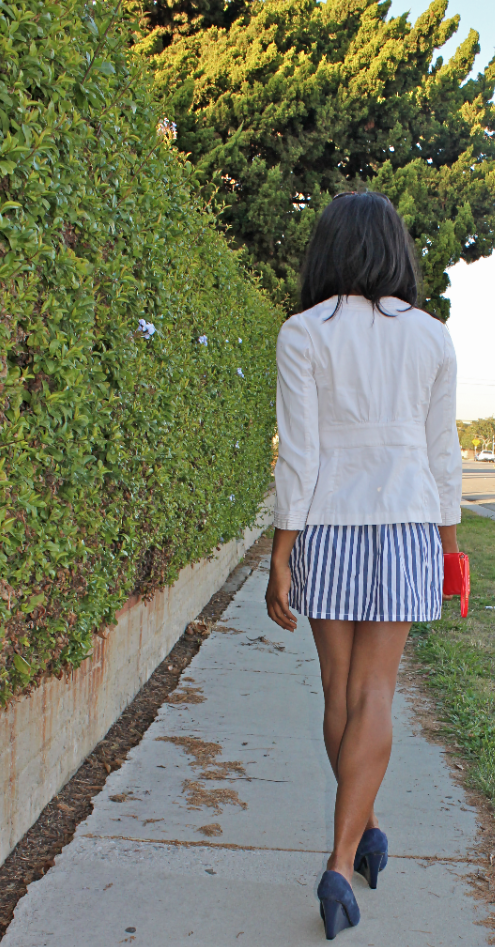 Blazer: BcBg MaxAzria, Heels: Nine West, Clutch: Target, Skirt & belt: Forever 21, Sun glasses: Target
Have you entered TFB's contest to win a $150 statement necklace by Amrita Singh?! If not please head over to the contest page,(Enter to Win), ASAP!