Bikini Brew// Dutch TV personality Sylvie van der Vaart & Friend Stun in Swimsuits in St. Tropez
Model and tv personality Sylvie van der Vaart lounged in the South of France with a friend in a luxurious but sporty bikini with gold trim. I love how simple this bikini is! I admit I am a bit partial to side tie bikinis because it allows a more personalized fit. This suit is great with gold accented jewelry. I also really like her friend's one pice suit. Graphic one piece bikinis are in and so are the decadent logos that were more common in the 90s.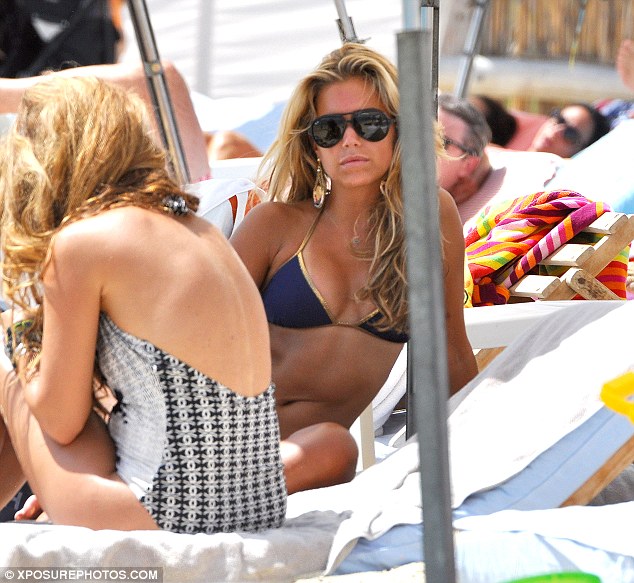 They also painted a pretty picture with casual coverups on a pier. Rad sunglasses added to their casual glam look.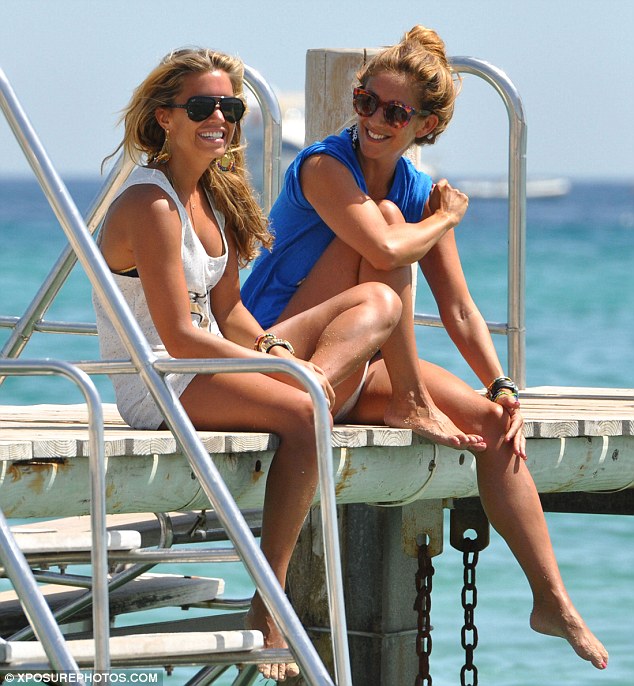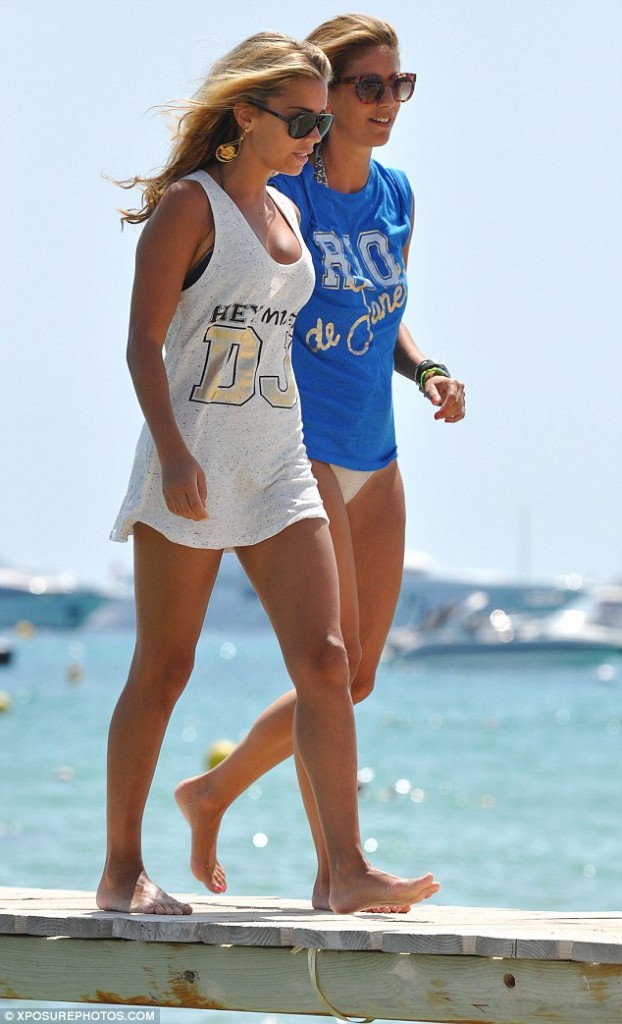 photo credit: xposurephotos.com