Exclusive Details from Italian fashion house MaxMara and Taiwanese luxury brand GP DEVA's Charity Event in Beverly Hills!
A model in MaxMara looks stunning in red while chatting with  Iya Ritchie (Manager of  MaxMara of Beverly Hills) 
Hey TFBers,
Today I want to share some photos and details from a wonderful fashion charity event held at GP Deva Frontier Art & X-Power Gallery. Fashionistas, do-gooders and professionals gathered for a fun night of charity, fashion and networking.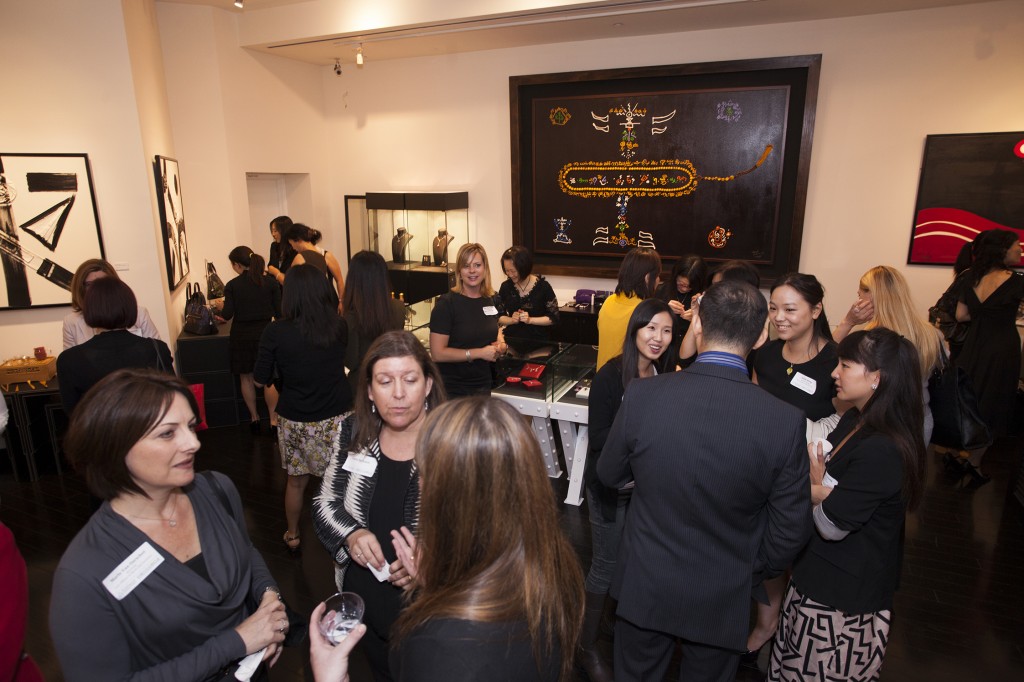 Models showed off some of the designs and several racks were set up with some of MaxMara pieces as well!
 Proceeds from the event benefit Los Angeles County Bar Association Domestic Violence Project. Additionally, 10% of Max Mara sales were be donated from the event. GP Deva Frontier Art & X-Power Gallery donated 20-30% of artwork sales and 20% of Jewelry, Luxury Goods, and Skincare sales to the featured nonprofit organization of the night. Artwork by Lee Sun-Don and Ma Sing Ling created a visually compelling backdrop for the fashion presentation and networking session.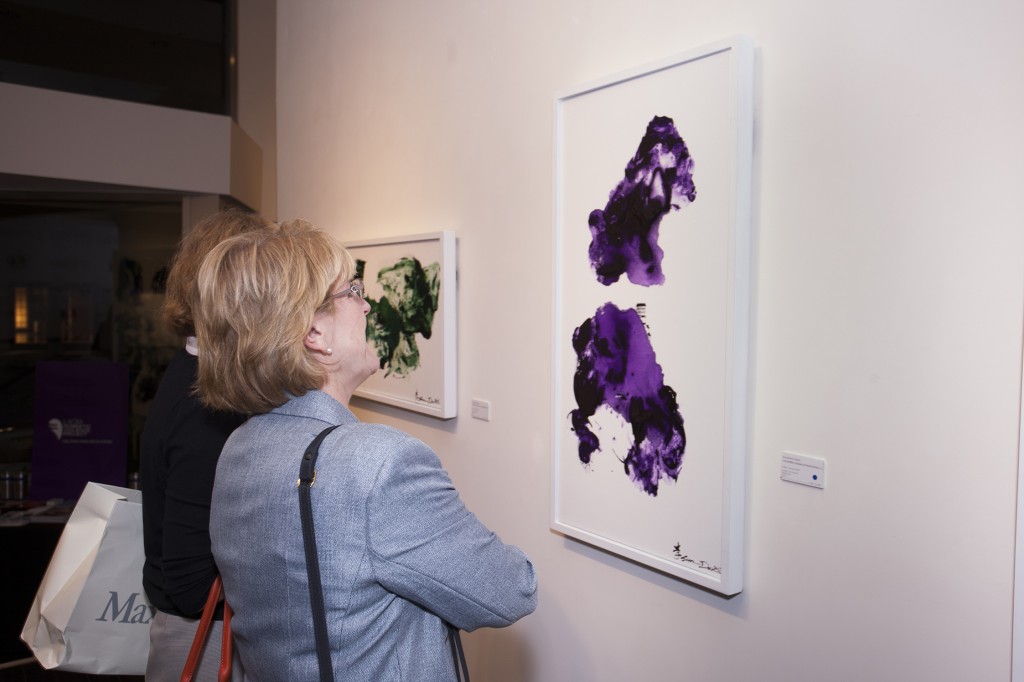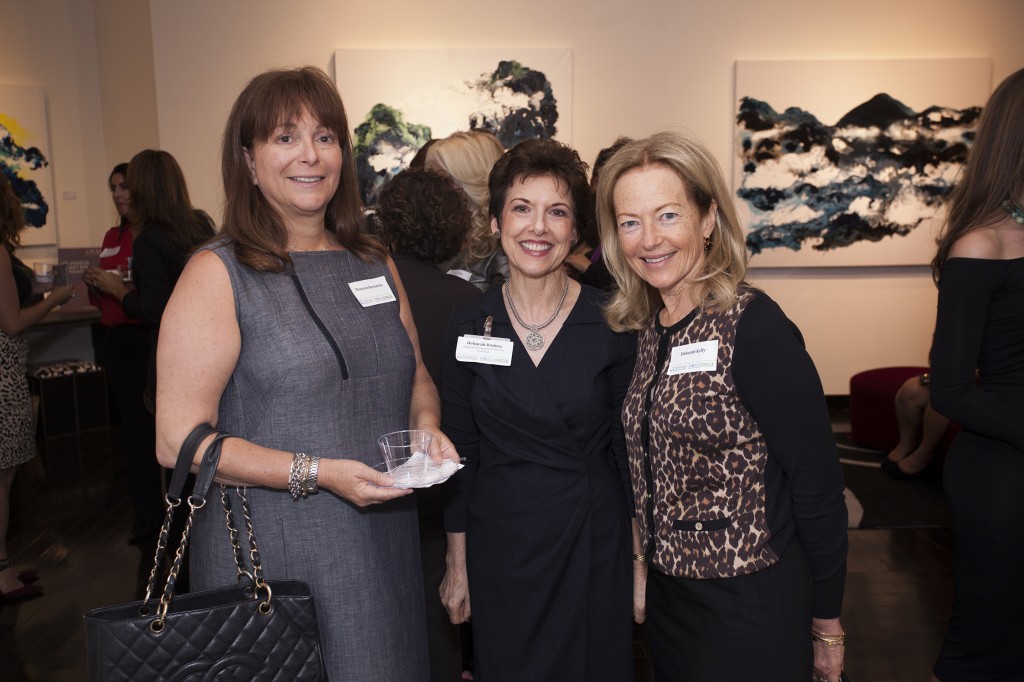 Maureen Berstein, Kaercher Campbell Insurance Brokerage
Deborah Rodney Regional Development of ProVisors,
Debbie Kelly & Directing Attorney for LACBA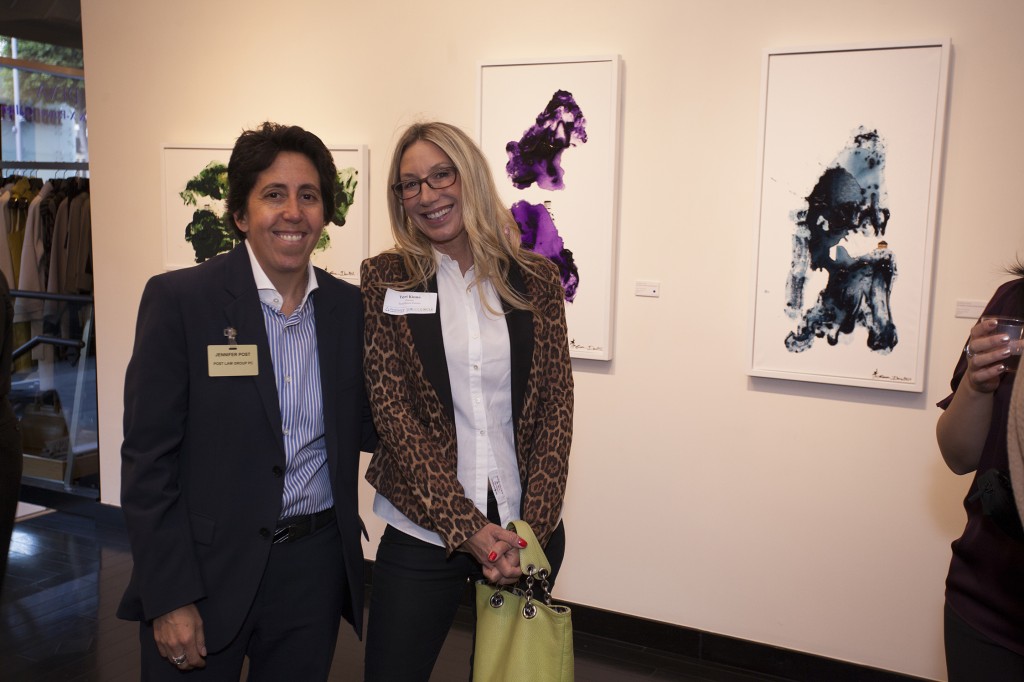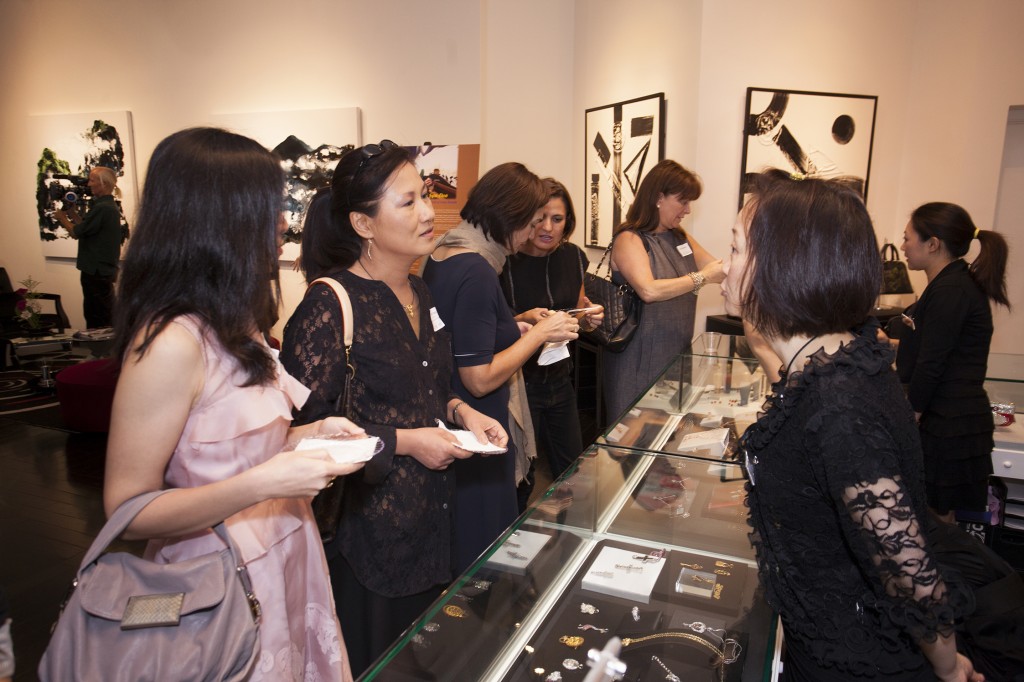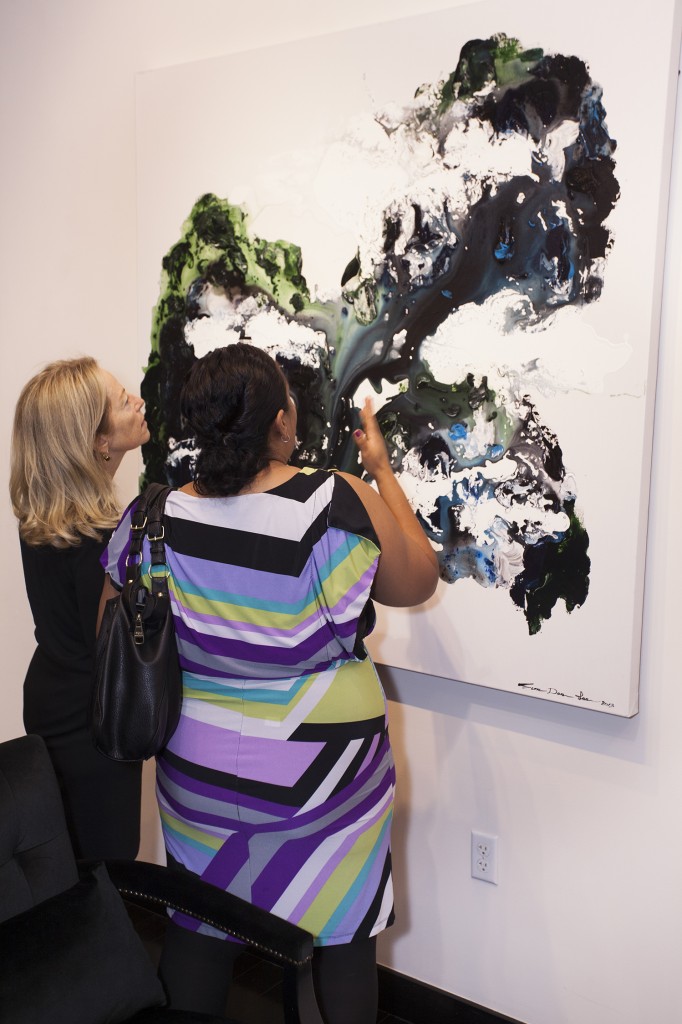 Fashion fans had a great time viewing the Fall Collection. The list of professionals in attendance was impressive and I can not wait for their next event! Attendees snack on food catered from Cantalini's Restaurant in Salerno Beach.  For accessory lovers, there were various displays showcasing jewelry and handbags. Wish you were there?! Take a peek at the event at a glance: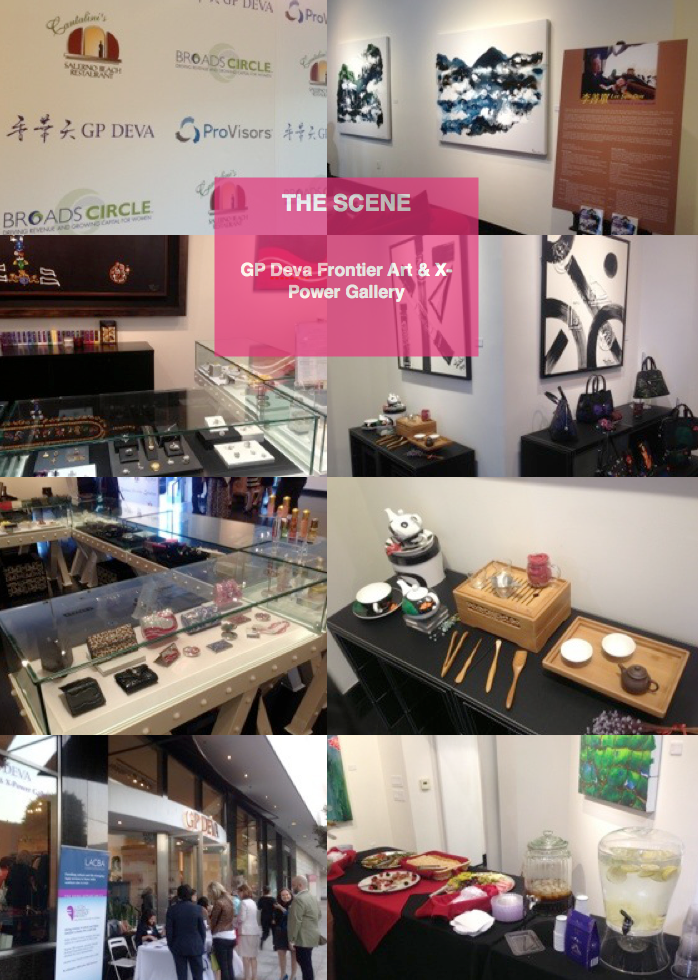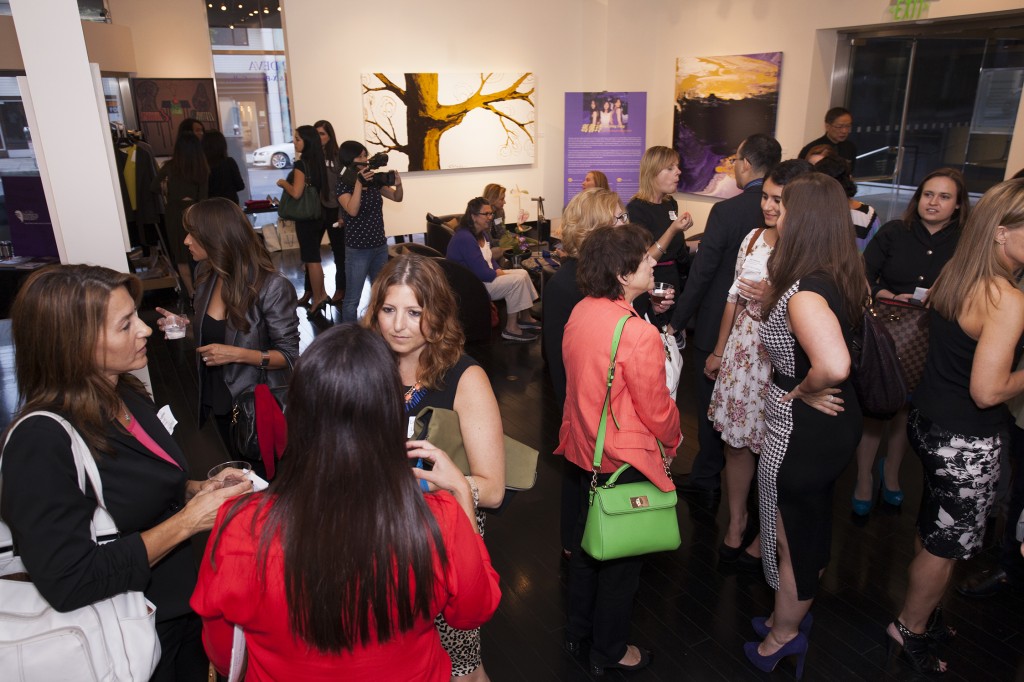 Looking for a new cause to support?! For all my LA area lawyer-readers this is a great organization to support. I plan on researching more about the Los Angeles County Bar Association Domestic Violence Project. and will pass on more information to you about LACBA Domestic Violence Project in October. In the meanwhile learn more via their webpage: 
http://www.lacba.org/
If you missed this event but would like to attend another ProVisors fashion charity event, I have some good news for you! This event was amazingly successful and organizers will keep me posted on potential upcoming events. : )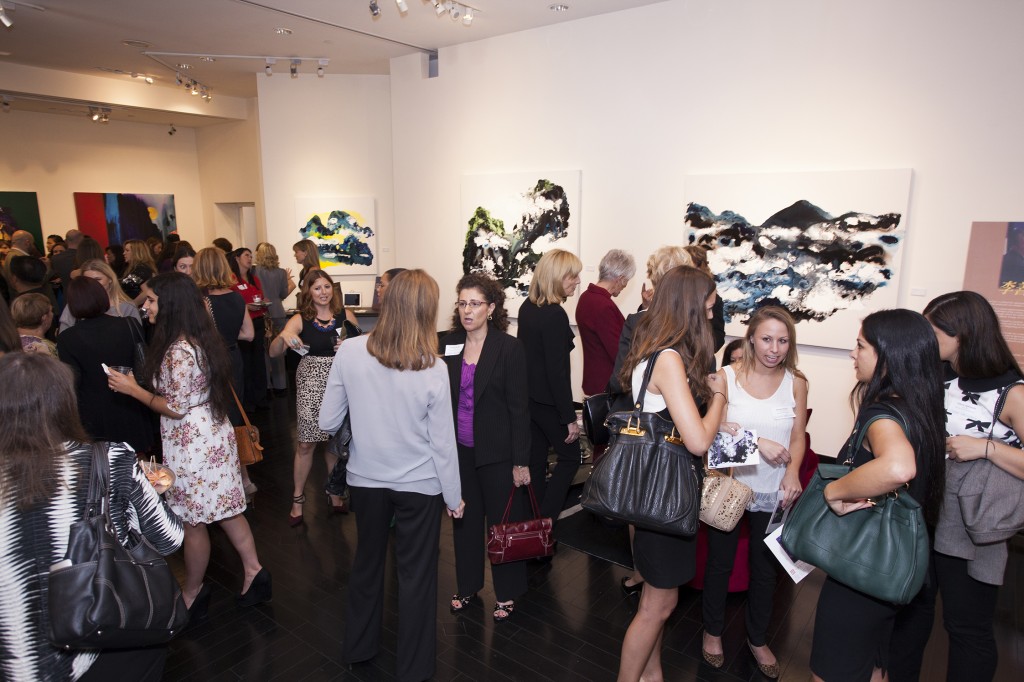 Thank you to the lovely organizers—
Provisors.com, Broads Circle, MaxMara and GP Deva
 for permitting TFB to cover this event!
xx
FashionBrew
GP DEVA Frontier Art & X-Power Gallery together with Italian fashion house MaxMara hosts a Women's Power Networking event. Proceeds of sales to be donated to the non profit Domestic Violence Project.


 
On September 19, over 120 women professionals and executives gathered at GP DEVA Frontier Art & X-Power Gallery to enjoy an evening of art, fashion and networking in support of the LA County Bar Foundation's Domestic Violence Project which provides pro bono legal services to victims of domestic violence. GP DEVA was proud and honored to provide a venue where members of two powerful networking associations, ProVisors and BroadsCircle could gather and mingle in a beautiful artistic space. Working together with Italian fashion house, MaxMara, the two luxury brands showcased the latest fashion trends of the season through artwork, jewelry, handbags, luxury goods, and apparel.
In addition to the evening's festivities, X-Power Gallery 

showcased "Wonderful Clouds ~ To Soar into a Great Destiny"

 a n

ew exhibit of renown artist Lee Sun-Don and woman artist trio Ma Sing Ling.  This exhibition was internally expedited to be installed in time for the high caliber guests to enjoy the new works in Beverly Hills.  The opening of the exhibition also marks the debut return of Lee Sun-Don and MaSingLing from their world wide exhibition tour.

GP DEVA's founding mission has always emphasized charitable contributions and giving back to the community. The company is extremely pleased with the success of the evening with tickets selling out and guests arriving the day of to see if there was extra space to get in. Members of the participating organizations ProVisors and BroadsCircle networked and shopped for a worthy cause to help raise funds for the non-profit.  Other sponsors included local Beverly Hills businesses who donated raffle prizes to support the cause and fine dining restaurant Catalini's catered the entire event.