Selita Ebanks Brings Sexy Back at the 14th New Yorkers for Children Fall Charity event
Hey Loves,
I know Selita Ebanks entrance into the 14th Annual New Yorkers for Children Fall event might have caused a few jaws to drop for several reasons. She wore a white dress that was anything but demure with sheer panels that showed off her famous figure. I attend charity events often and most attendees opt to go the conservative route.
I admit I find myself overwhelmingly opting to wear my closed toe pumps in lieu of a more sexier open toe option. Selita definitely brought the heat and her dress had to be carefully watch to maintain her modesty as cameras flashed during her entrance to the event.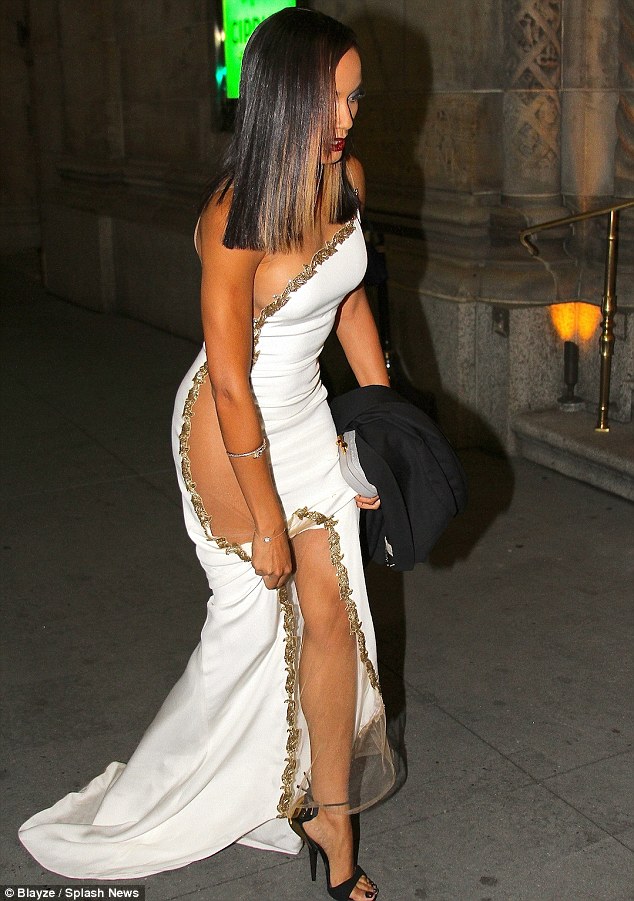 New York Mayor Bloomberg and actor Hugh Jackman were in attendance:
On Tuesday, September 17th, New Yorkers For Children hosted their 14th Annual Fall Gala to benefit youth in foster care in New York City.  The 2013 Fall Gala, which raised over $1.2 million, honored New Yorkers For Children founder Nicholas Scoppetta for his steadfast commitment and unwavering dedication to children in foster care. At the gala, Deputy Mayor Linda Gibbs and Commissioner Ronald E. Richter announced that Mayor Bloomberg will dedicate the children's center to Scoppetta, renaming it the Nicholas Scoppetta Center.
New Yorkers For Children (NYFC) works in partnership with the Administration for Children's Services (ACS) to improve the prospects of children supported by the child welfare system and to engage New Yorkers in that effort. With a focus on young people in foster care, NYFC supports programs that promote paths to stable adulthood through education and sustainable relationships with caring adults.
Learn more about NYFC and how you can get involved via their website newyorkersforchildren.org/
I think charity events and celebrities often go hand and hand. Celebrities are looked up to and anything they do is sure to rivet the public eye. While regular attendees should probably shy away from flesh baring gowns such as the one worn by Ebanks, the attention brought to the event was probably a surprise boon for event organizers. In other words for us normal people; exercise bit of  caution when wearing sheer panels at a charity event.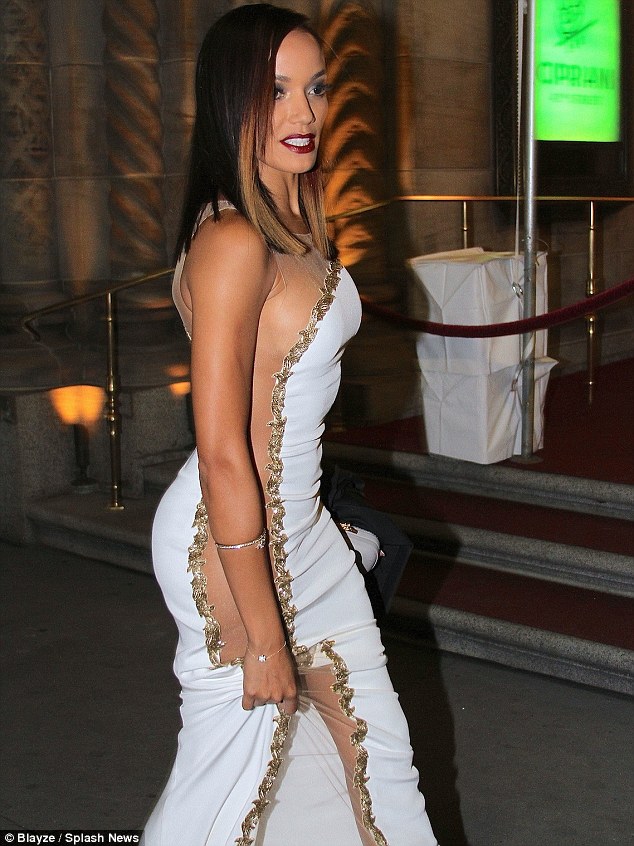 What do you think?!
xoxo
FashionBrew
More from the Gala: