Shopping List Inspiration: My Celebrity Looks from the Caribbean Shopping Channel
Hey Loves!
I was recently introduced to the Caribbean Shopping Channel and discovered a treasure trove of curated fashion influenced by the Caribbean Islands, so I took some celebrity influenced styles and paired them with my favorite looks from the site. Here I share some of my top picks with you.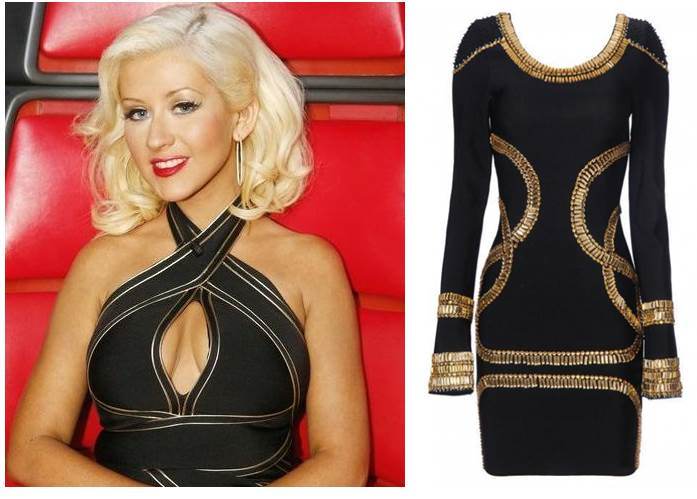 Our girl Christina Aguilera has been looking dynamite on this season of The Voice (props to her stylist), including in this beautiful form fitting dress with stunning all-over strapping detail.  I loved finding a version of this on CSC's site in the Kimmie black fitted dress  with just the right amount of sparkle to wear out for the holiday season.  Retail: $108.00.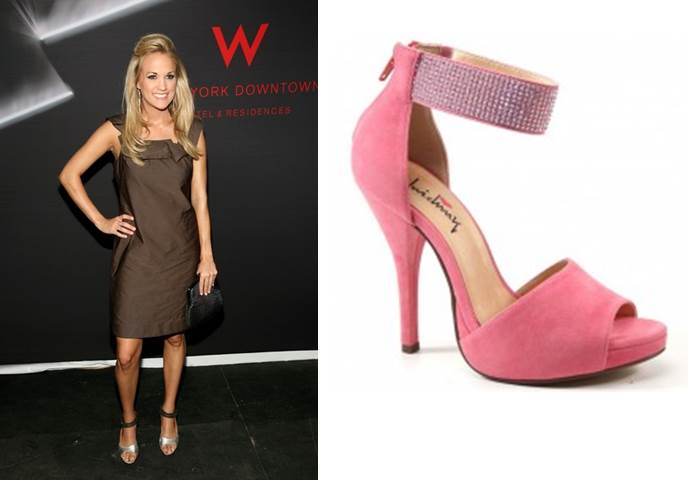 Carrie Underwood is knockout here, and it doesn't hurt that she has the perfect legs to compliment her outfit.  Our eyes are drawn to them because of those beautiful two-toned shoes which elongate her gams.  I found these Luichiny heels on CSC, with its signature dual color style and feminine peep toe with elastic strap. Retail: $69.95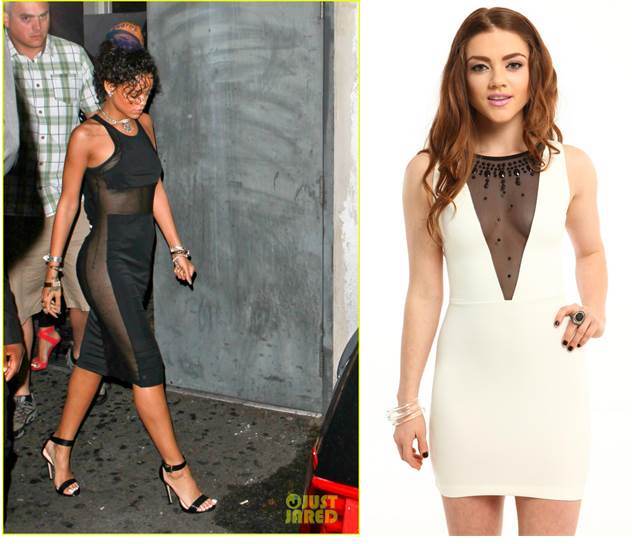 And finally how can we not highlight my favorite style icon Rihanna here, especially when talking about the Caribbean Islands?  Here she is showing off her hot body in a mesh and lycra cutout dress, with the mesh in just the right spots.  I found the Opposites Attract mesh dress on CSC and was impressed again with the perfectly placed mesh to accent a woman's assets.  Retail:  $40.00
Add  the Caribbean Shopping Channel to your checklist for where to shop for this christmas! I love resort inspired clothing and all of these picks are perfect for that NYE trip or resort trip you are planning to escape the snowy weather. For my fellow Cali gals and  those of you lucky enough to live in a warm climate, these picks are even more timely!
xoxo
Fashionbrew