Runway Passport: A New Shopping Portal to Consumers for African Designers as well as Designers from around the World
Let's get Down to the Nitty-gritty with Runway Passport Founder Liz Entin
African designers are finally in the spotlight and retailers are clamoring to replicate African-inspired looks. While fashion's current fixation with prints can be looked at as a boon for the African fashion industry, many designers are not able to translate their designs into marketable success. It can be time consuming and difficult to pitch to buyers so many designers often just offer their designs to a smaller market. Runway Passport is a new online platform that offers African designers, living both in the US and abroad, a way to get their designs to a different share of the market. There are many consumers who would jump at the chance to purchase clothing from African designers if the process is simple and reliable. Founder Liz Entin, guarantees the quality of all clothing sold on the platform and even offers consumers a generous return policy including free shipping on returns. We sat down with Liz to learn more about her newest venture and how it can help emerging African designers.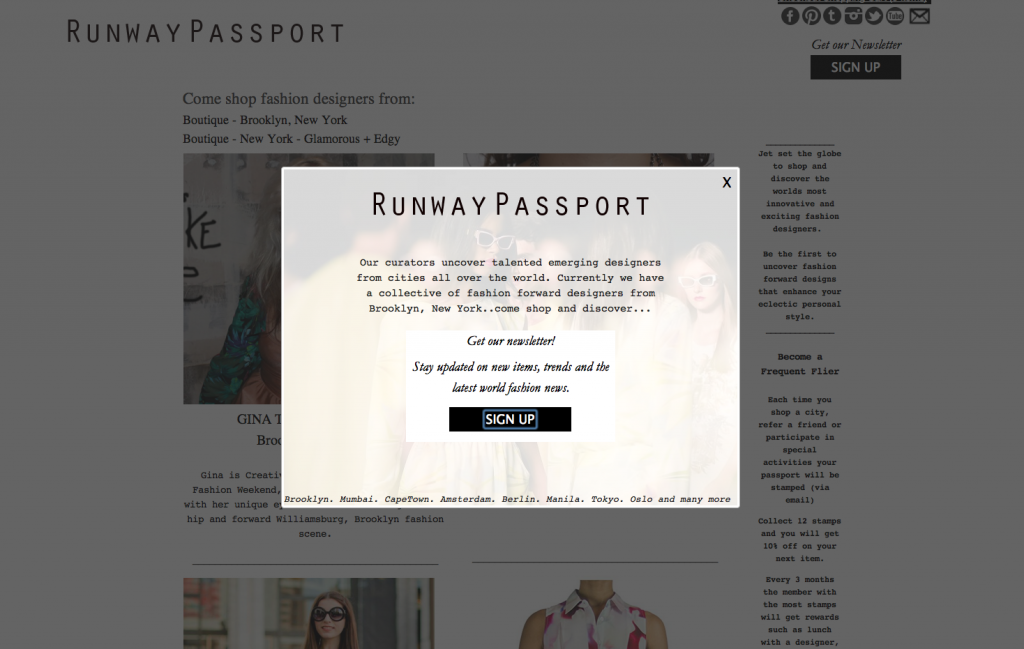 What part does African Fashion play in Runway Passport's mission?
Our main mission is to curate and centralize talented designers from around the world and bring them to a global audience.
It is still difficult for a girl in say Tokyo or Berlin to find designers from the countries around Africa (India etc) and our mission is to change that.
There are so many amazing designers that deserve to be brought in front of a global fashion forward audience and many are from African Cities.
An opportunity for a talented designer to reach a full range of potential customers should not be limited to an elite group from Europe and the US. and fashion forward customers deserve their full range of choices.
How does Runway Passport bring selected African designers to a broader market?
With talented curators who know their local market well.  We are so lucky to have curators such as Telena Cassell who is Liberian, has a real eye for style and has brought amazing designers from all over the continent to our attention. We also have Shirley Edmunds who is South African and bringing us designers from Joburg and Capetown.  We also are constantly looking online, attending fashion shows and events and when we are lucky traveling ourselves.
How can designers living in Africa apply to have their designs sold on the Runway passport platform?
Email us! Reach out. Send us examples of your designs.  There is nothing we love more then learning about new designers. If we think you are right for Runway Passport we will be thrilled to share you with our readers.
About Runway Passport:
Runway Passport connects emerging and talented designers with a fashion forward and
adventurous customer base from around the world. Runway Passport is a website where the fashion obsessed can shop and discover new designers by city.
Get Social:
Runway passport is on Twitter and Instagram @RunwayPassport
RunwayPassport.com Designers can email Liz@RunwayPassport.com for submission criteria.